When I lived in Norway, I learned an expression that has always stuck with me: "There's no such thing as bad weather, just bad clothing."
That motto, in practice, is a reminder that while there may be some small part of us that wants to cozy up beside the fire for the entirety of winter, the best memories are often created in the great outdoors. It's hard to think of a better place to put this ethos into action than Western Montana's Glacier Country, a self-proclaimed "powder playground" that's nothing short of a dream come true for those who embrace the outdoors during the colder months.
It's considered to have some of the best snow on the continent, and that, in my humble opinion, is worth celebrating.
I recently had the opportunity to visit with plenty of snow on the ground and the sun high up in the sky, and I'd love to help you plan your own winter escape and prioritize the experiences that will make you fall in love with Western Montana.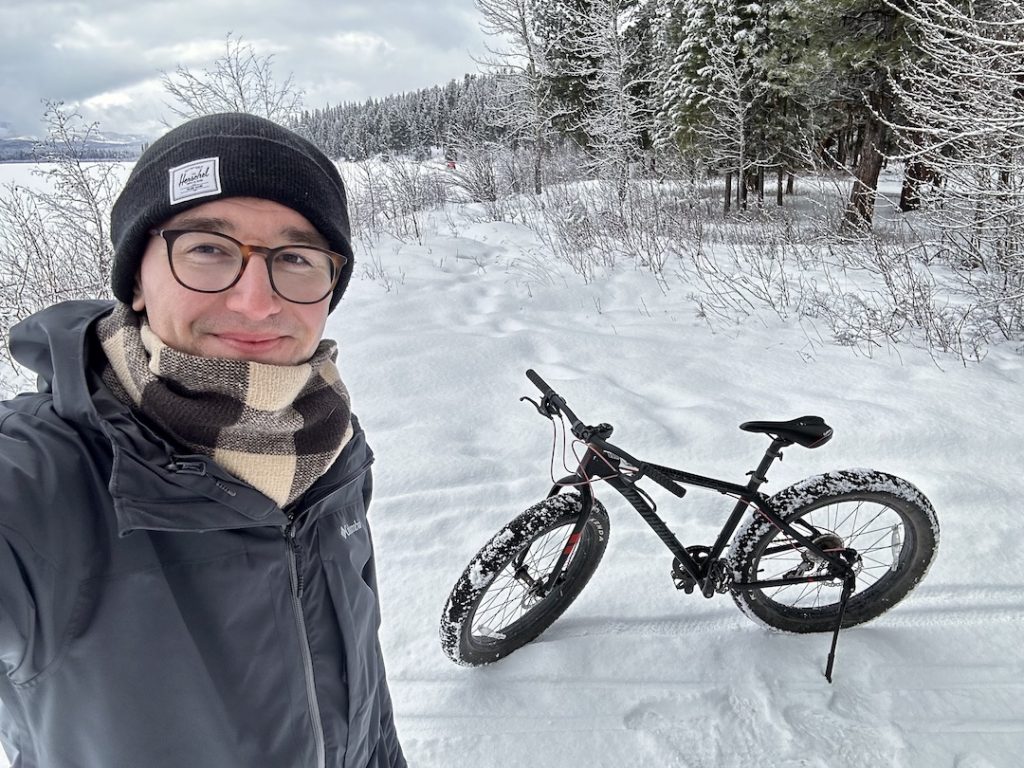 What Should Be on Your Radar for Your Winter Visit to Glacier Country?
Skiing & Snowboarding
Glacier Country is home to more than 11,500+ acres of skiable terrain, and nearly 400 marked trails. There are seven full-service downhill ski and snowboard areas. Compared to other skiing destinations, the resorts and hills here are known for being more affordable, having shorter lines and getting over 300 inches of yearly snowfall on average.
Depending on where you're based, you can visit Whitefish Mountain Resort (Whitefish), Turner Mountain (Libby), Blacktail Mountain Ski Area (Lakeside), Lost Trail Powder Mountain (Sula), Discovery Ski Area (Anaconda), Lookout Pass (Lookout Pass) or Snowbowl (Missoula).
Full details and current snow reports can be found here. If cross-country skiing is more your forte, you're still in luck, as there are groomed trails aplenty that offer some of the finest views in Glacier Country. Here's all the info you need for cross country skiing and skate-skiing.
Dog Sledding
I had never been dog sledding before arriving in Montana, and it ended up being an experience I'll never forget. I went with Dog Sled Adventures just outside Whitefish, which has been in operation since 1979. It all started when Jeff Ulsamer began saving snow-loving dogs from the local pound and trying to give them purpose by leading sleds.
With Dog Sled Adventures, you have a guide that leads the dogs, and you're strapped in for the journey, free to take photos and soak the experience in.
If you're looking for a more hands-on approach, and keen to learn how to lead your own dogs, then check out BaseCamp in Bigfork. Triple Creek Ranch also has a focus on teaching you the tricks of the trade (plus luxury log cabins), and The Resort at Paws Up offers the chance to stay at a premiere winter resort property, and to be pulled by Alaskan huskies.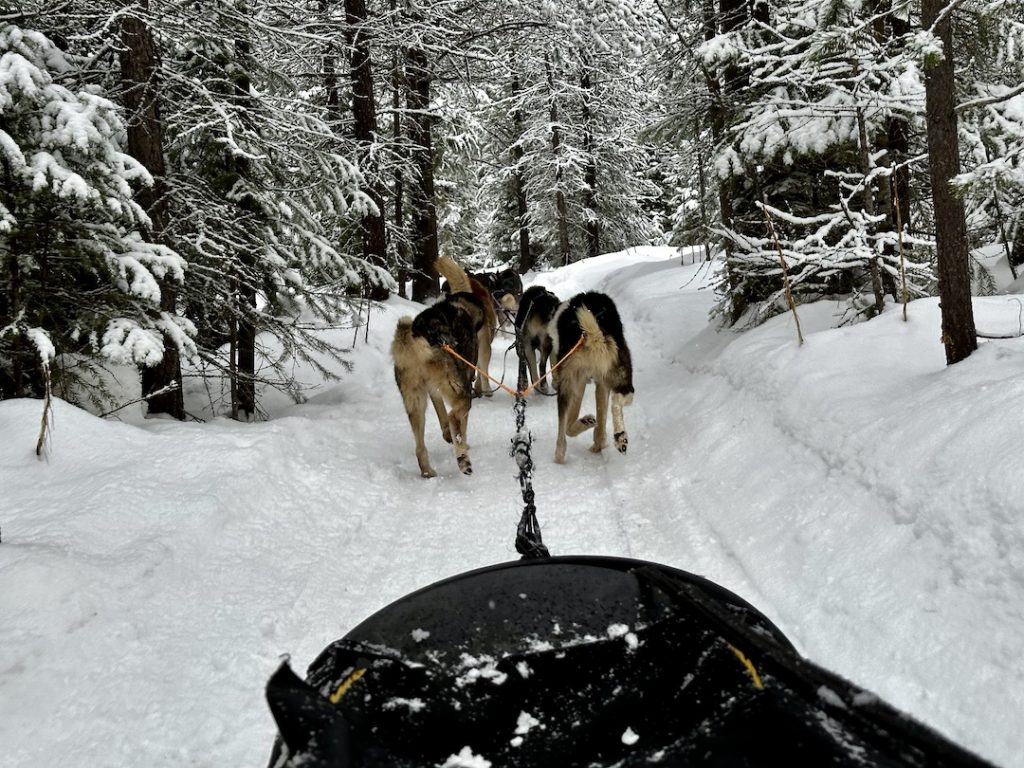 Exploring Cities and Towns
I personally very much enjoyed basing myself in cities and towns that better enabled me to understand the local culture and just how connected everything in Western Montana is to the outdoors.
Sometimes I'd stop in at a local restaurant for lunch at a destination and use recommendations from folks I'd met over a cup of coffee to decide what my next hike would be. It's that kind of place.
Not to mention, there are striking views everywhere you go. I started my adventures in Glacier Country by basing myself in Missoula, and I wrote an in-depth guide to Missoula for anyone who is looking to explore the city at length. I loved the vibe there and am already aching to return to Montana's second-largest city.
There are other cities you may want to visit for a variety of reasons (places like Kalispell, Polson, Libby, Browning, Eureka and Thompson Falls), but I chose to also base myself in Whitefish. The city itself is quaint and has a hip, ski-town sort of vibe, but you're also surrounded by outdoor adventure, which was a dream come true for someone like me.
As with Missoula, I wrote an in-depth guide to Whitefish as well to make sure readers like yourself are all set to get right into adventure mode after arriving.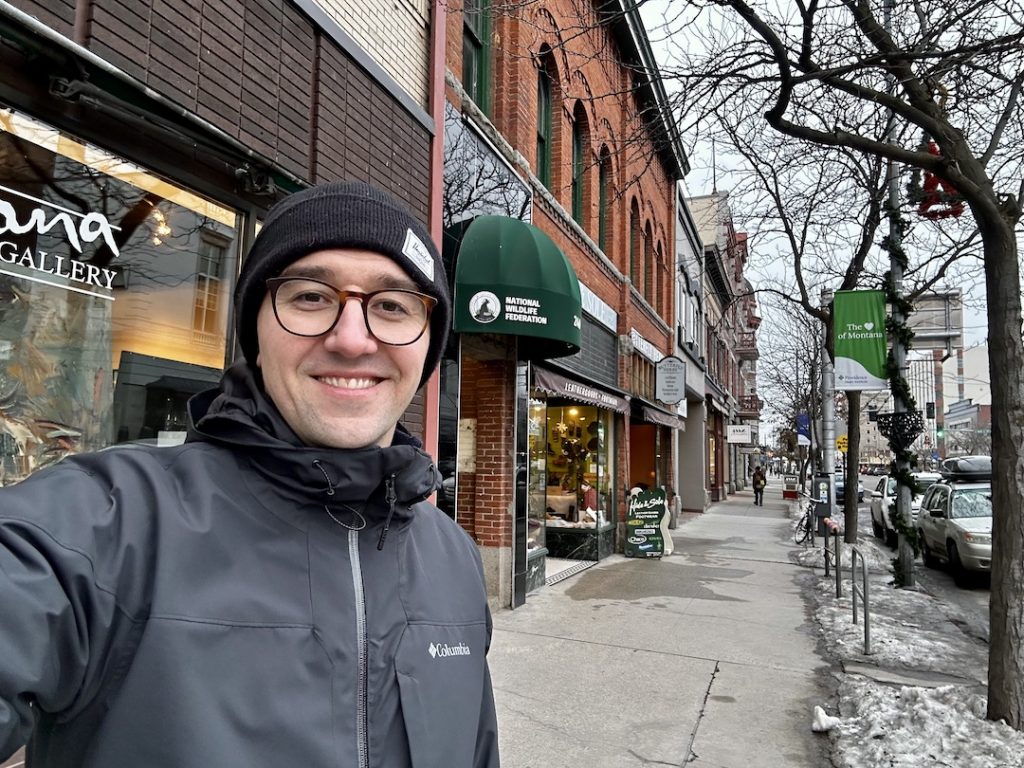 Hiking
It's no secret that hikers love Western Montana, and for very good reason. I wore my hiking shoes on the plane, as I always do, as I knew I'd put them to good use, even in winter.
Asking where you should go hiking in this region is almost like asking where you should swim in the ocean—the answer, seemingly, is anywhere and everywhere. That's part of the approach that I took, especially when basing myself in Whitefish. My boots, let's just say, were always at the ready. If you're looking for an easy hike near downtown Whitefish, I'd recommend The Whitefish Trail, and particularly the route up Lion Mountain. The views are spectacular.
If you're looking to make hiking a focal point of your visit, then you're best to head to Glacier Country Montana's impressive resource on hiking, with links to help you gauge whether it's a place where winter hiking is an option, or whether it's reserved for the warmer months.
To put things into perspective, there are over 730 miles of hiking trails in Glacier National Park alone!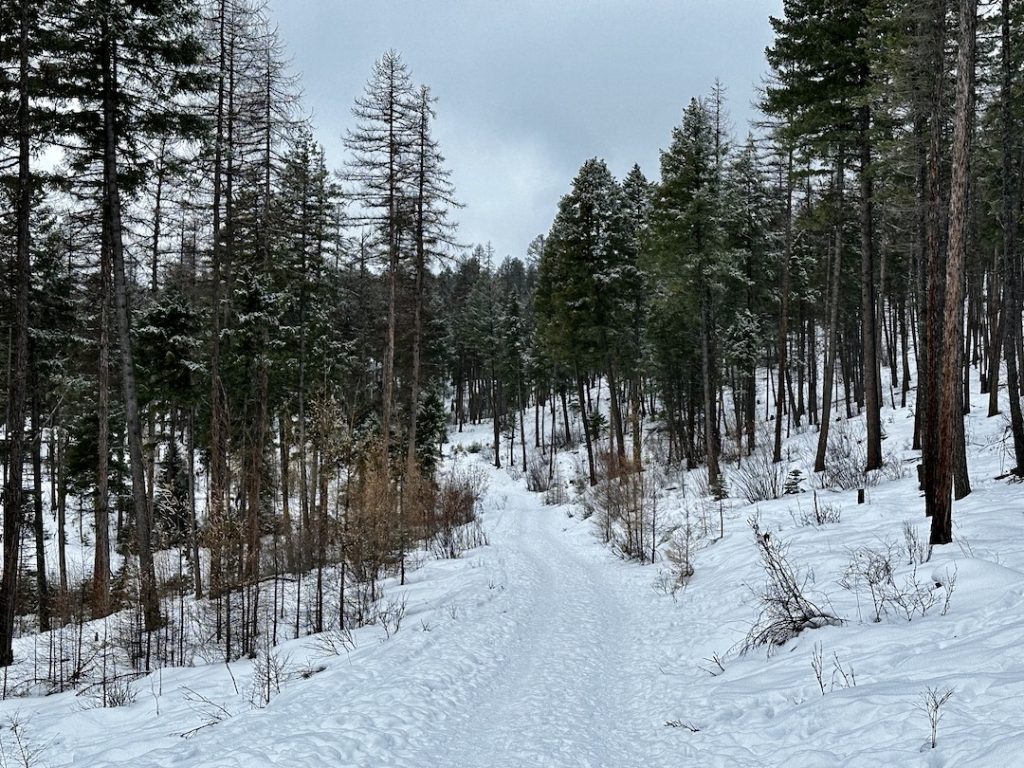 Snowmobiling
This is a snowmobiling mecca, with groomed trails in Cut Bank, the Flathead Valley, Haugan, Kootenai Country, Lolo Pass, the Mission Mountains, Seeley Lake and Hamilton/Skalkaho.
Glacier Country recommends the onX App to discover snowmobile trails nearby to where you're staying, and for its safety features. There are many places where you can rent a snowmobile, but I went with Swan Mountain Outfitters just outside Whitefish and thought they were an exceptional choice.
They offer a range of tours, but I ended up just going with the "Quickie Tour" in Canyon Creek that had me on the sled for about two and a half hours. Canyon Creek is a photographer's paradise in a lot of ways, and I was able to get some footage there that I'll cherish for a long time. Plus, I'd never snowmobiled before, and they were excellent at sharing what I needed to know so I felt comfortable out there.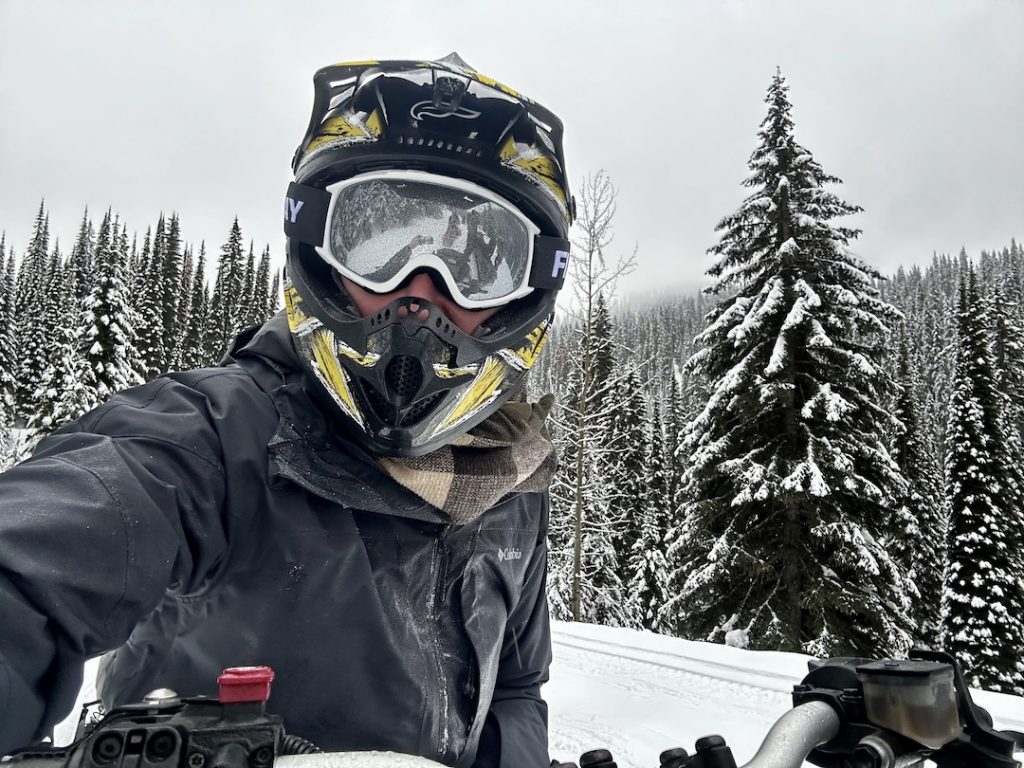 Stay at a Lodge
Few things were higher on my list than staying at a classic, historic lodge in Western Montana. I had the chance to visit Double Arrow Lodge near Seeley Lake, and they've been around for more than 75 years. I went snowshoeing, I ate very well, I had time to rest and reflect, and I even gathered around the fire to sing and play guitar with other guests.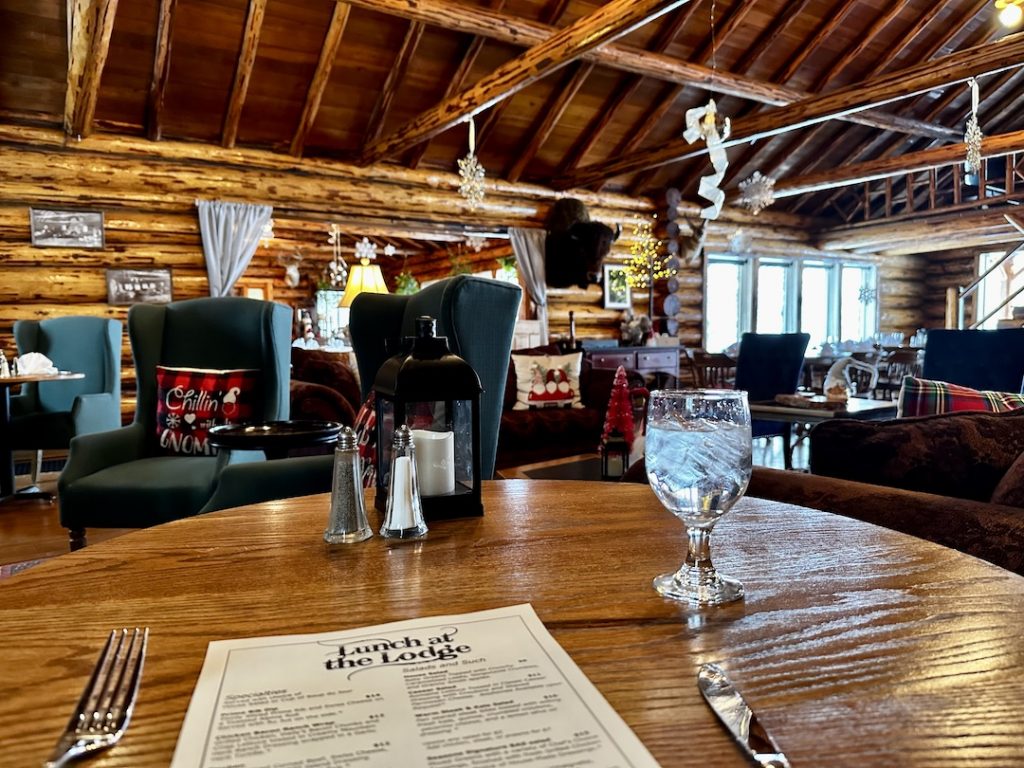 I also stayed at The Lodge at Whitefish Lake. You could tell, from the onset, that this place cares about their guests. I realized that when I checked in and they told me to come down to the lobby in an hour for complimentary champagne (now that's my kind of place). The room had a built-in fireplace, a kitchen, a small living room and a nice, big bathroom. The location was near Whitefish, but I felt like I was worlds away from it all.
Here's a full list of lodges, chalets and resorts for you to explore.
What Else Should You Consider During Your Winter Visit?
For starters, here are some winter itineraries that cover things like "Three Days in the Flathead Valley" and "Three Days in the Bitterroot Valley." This can, at the very least, give you a sense of how you might want to plan your days. Do remember that winter driving isn't always easy, so you want to give yourself some extra time.
Other things you might want to consider include fat biking, ice fishing, ice skating and hockey, sleigh rides and just generally embracing what makes winter unique here. Don't be afraid to (safely) pull over and investigate a trail or build an impromptu snowman or snow fort with your family.
With winter in Glacier Country, there's truly fun around every corner.
February 27, 2023
Related: Bigfork, Browning, Cut Bank, Dog Sledding, Downhill Skiing, Eureka, Flathead Corridor, Hamilton, Haugan, Hiking, Kalispell, Lakeside, Libby, Lolo, Missoula, Montana, Nordic Skiing, Northwest Corridor, Polson, Seeley Lake, Snowmobiling, Stay, Sula, Thompson Falls, Vacation, Whitefish, Winter Fun