Quench your thirst for knowledge on your next visit to Western Montana. Slow down and have a deeper, more intimate trip by planning a class from The Glacier Institute into your itinerary. The Glacier Institute offers a variety of courses on Glacier National Park—one of the most intact ecosystems in the lower 48. Cultivate your curiosity and learn about Glacier National Park and the Flathead Valley's natural history and flora and fauna, or hone your nature photography or fly-fishing skills. You won't regret experiencing the best Glacier Country has to offer while gaining a new appreciation for the natural world.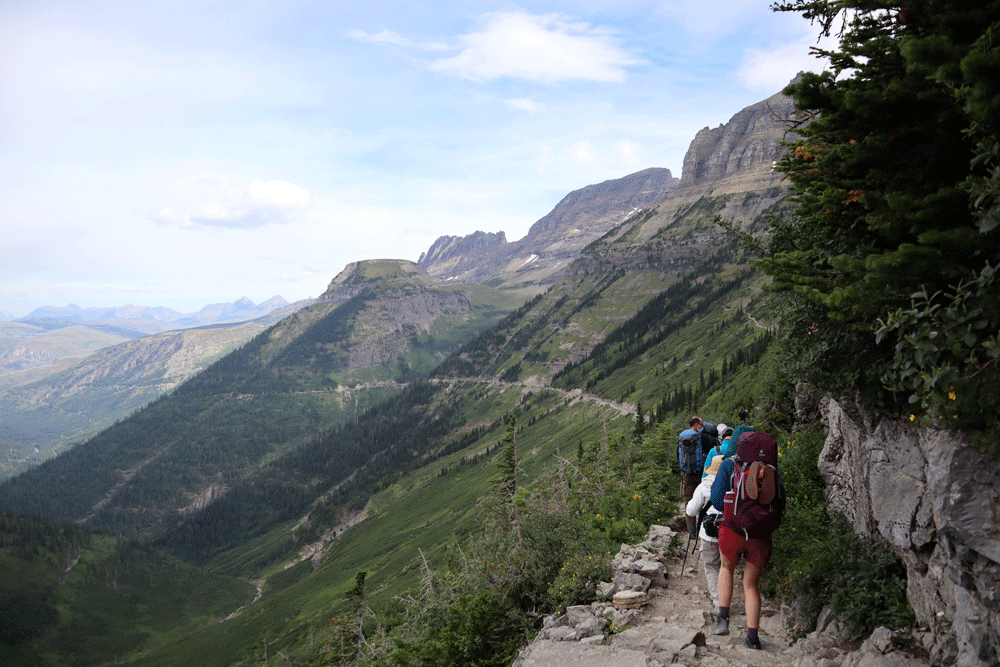 The Glacier Institute is a nonprofit organization located in Western Montana's Flathead Valley. Through education they aim to "inspire connection to the natural world by creating meaningful experiences that broaden understanding." Their courses are for all ages, individuals or groups, and if you're not able to take a trip here anytime soon, try one of their online courses, which will broaden your horizons from the comfort of your own home.
Youth Courses
Gift a summer camp experience to your child by sending them to Western Montana for an unforgettable single or multiday camp trip. Choose between trekking backcountry terrain on Whitefish Mountain, discovering Glacier National Park's iconic spots, or learning a new skill during photography or fly-fishing camp. They'll come home a happy camper, with new knowledge, new friends and memories to last a lifetime.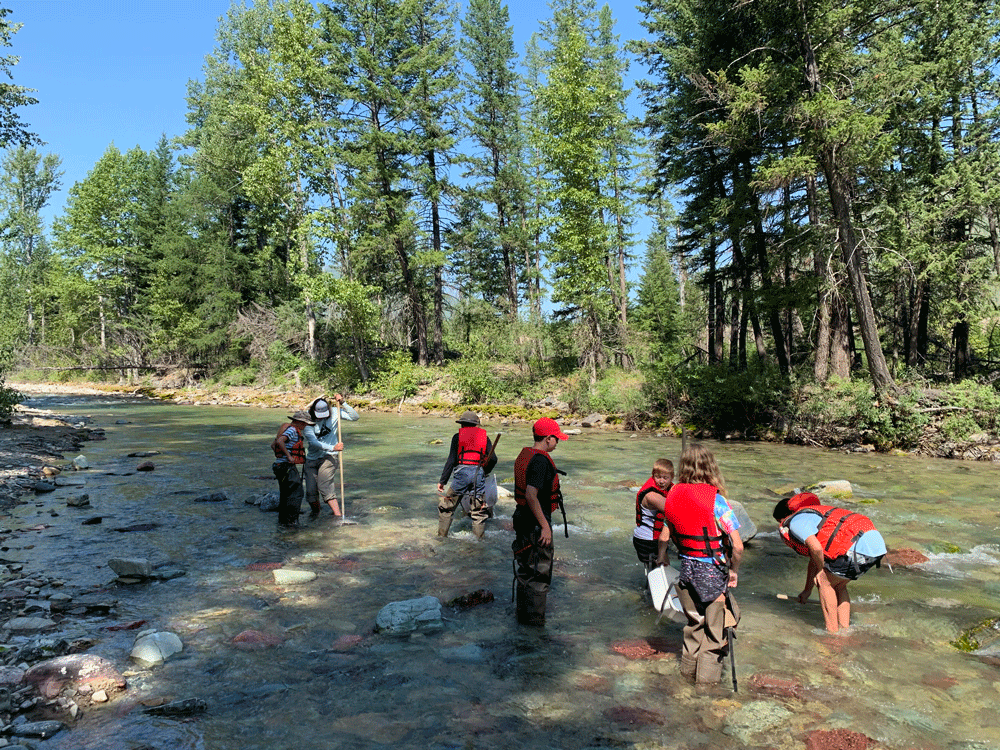 Adult Courses
On your trip to Glacier Country take time for yourself by discovering a new interest or broadening your understanding of an old one. The Glacier Institute offers a diverse selection of year-round courses, so no matter the season, you can learn more about the natural wonders of Western Montana. Try Exploring Glacier, a cornerstone, weeklong course offered July through September, or, in the fall, don't miss Autumn in Glacier—it's one of our favorite times to visit the park. If you have a more niche interest in Glacier's wildlife, wildflowers, birds, or night sky, The Glacier Institute has you covered. Some of their most unique courses include Making Wild Medicines, Snow Science, and Of Bears & Berries.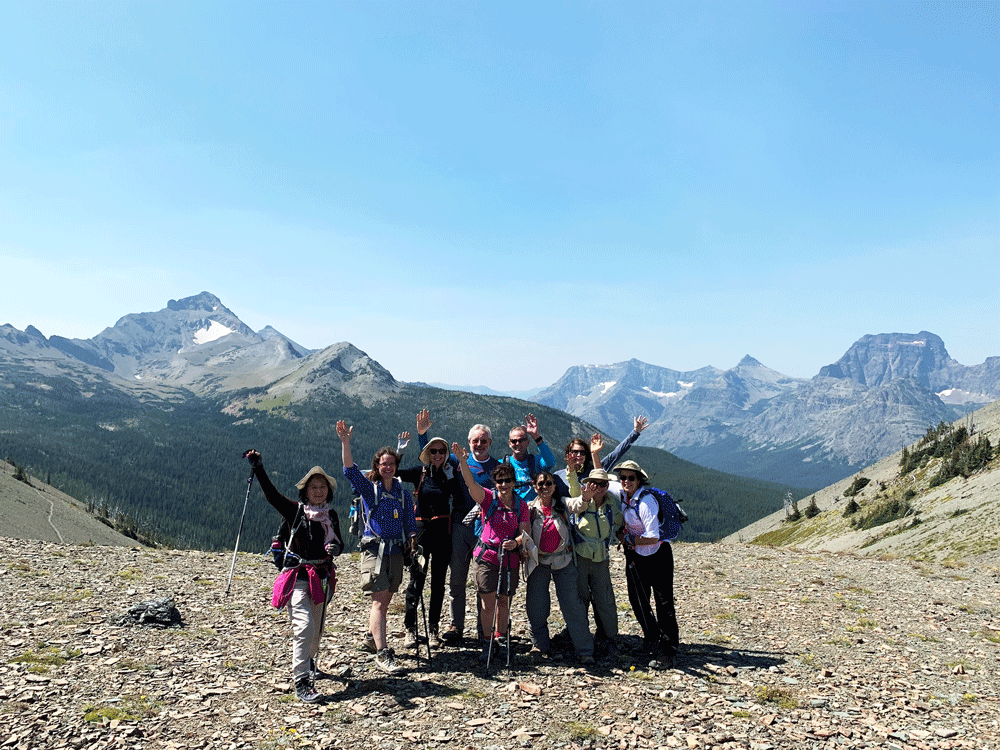 Family Courses
Have fun as a family together in nature while you discover the hidden gems of Glacier National Park or learn a new skill. It won't be hard to get the family on board with a class from The Glacier Institute; the hardest part will be deciding which course to take! Winter courses include an avalanche awareness day; Family Snow Tracking Day, where you'll identify wildlife tracks in the snow; a guided hike through Flathead National Forest's winter wonderland; and winter fly-fishing.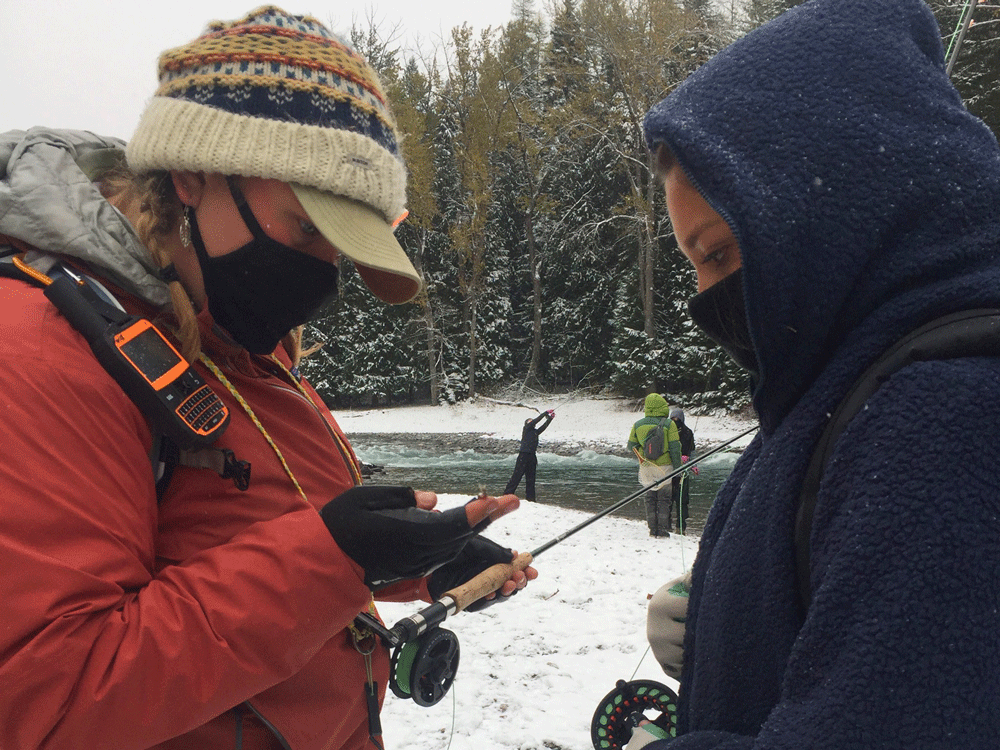 Online Courses
If your child is like many around the nation, they may have a bit of extra time on their hands. Fill that time in a fun, educational way, by signing them up for an online youth course. Aspiring geologists will appreciate The Story of Our Landscape and Where Water Flows. The insect-lover in your house will get a kick out of the Hidden Worlds: Aquatic Macroinvertebrates, and everyone can enjoy a good photography session with Natural Photography.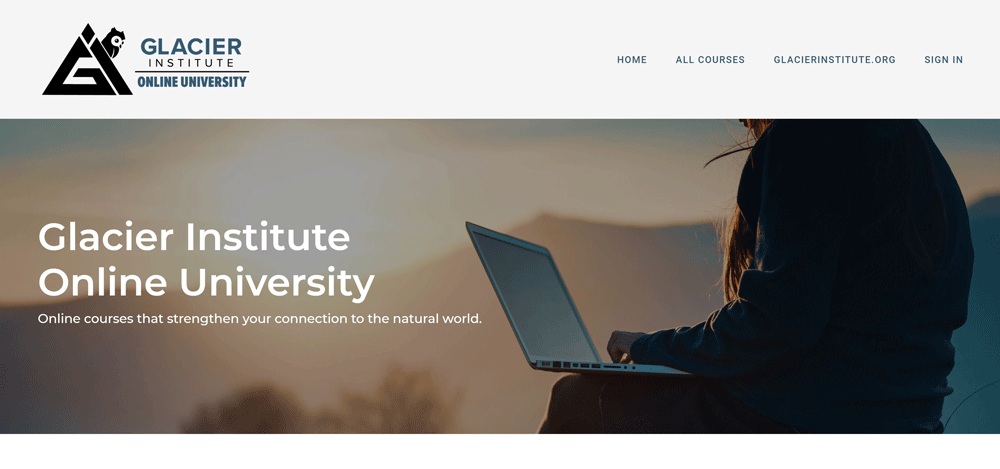 Discover more courses and book your next adventure here.
Please note: Face coverings are required indoors or when social distancing in groups is not possible outside. Social distancing is required to help reduce the spread of COVID-19. Thankfully, we've got plenty of space for social distancing activities and recreation in Western Montana. It's vital, however, to maintain a 6-foot distance from others, even outdoors. Please be mindful of our communities and small businesses, which have had to adapt to the change and may face limitations this year—always call ahead. We're all in this together. Take the Tourism Pledge to travel responsibly in Glacier Country.
January 25, 2021
Related: Birding, Columbia Falls, Family Fun, Fishing, Glacier National Park, Hiking, Montana, Outdoor Fun, Outfitters, Snowshoeing, Vacation, Water Fun, Wildlife, Winter Fun