It's tree hunting season, friends, and, if you live in Montana and celebrate Christmas, you know we're big fans of the cut-your-own Christmas tree method. Around here, it's tradition to gear up and head out into our wintry wonderland to find the perfect tree.
Before you go, it's important to know what you need, what you're looking for and where to find it. Here's some info to note before you set out.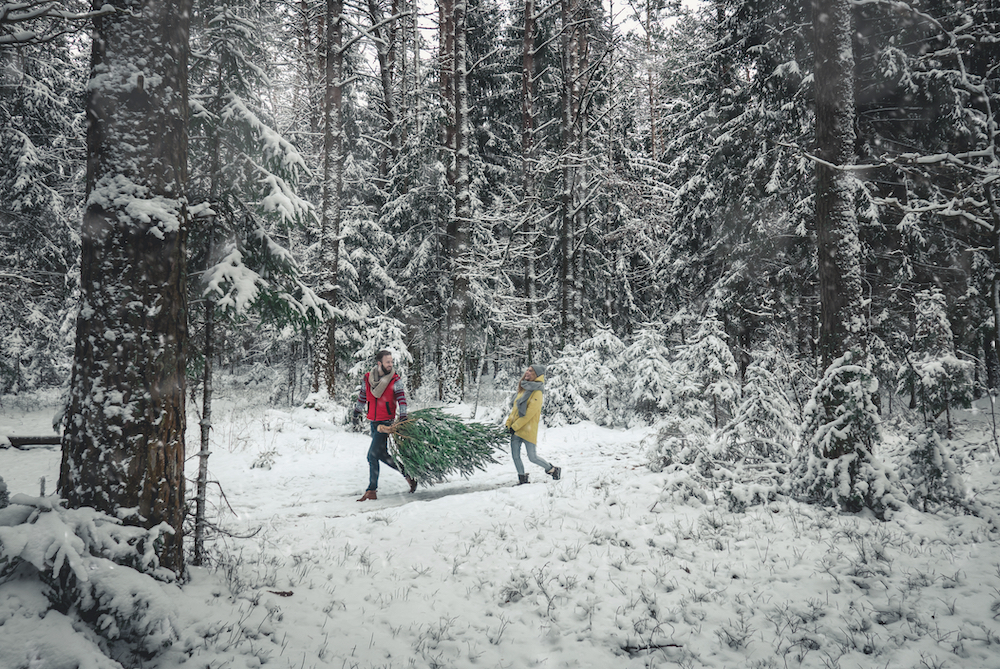 Know Your Evergreens
Montana is a big state with different climate zones, diverse soil compositions and a variety of trees. Here in Glacier Country, winters are overcast with heavy snowfall, and some of the evergreens that thrive in this climate make the perfect Christmas trees. You'll definitely find some common conifers here, like white pine, white spruce, hemlock, grand fir and western red cedar (and there are even some Pacific yews way up in our northwest corner). But here is a list of the most common evergreens in the region:
Alpine or subalpine fir is a tall, narrow fir that grows at very high elevations throughout Western Montana. This sought-after Christmas tree boasts a narrow shape with layered branches.
Douglas fir is similar to a fir but is not actually a true fir. It's one of the most common Christmas trees cut from our mountains.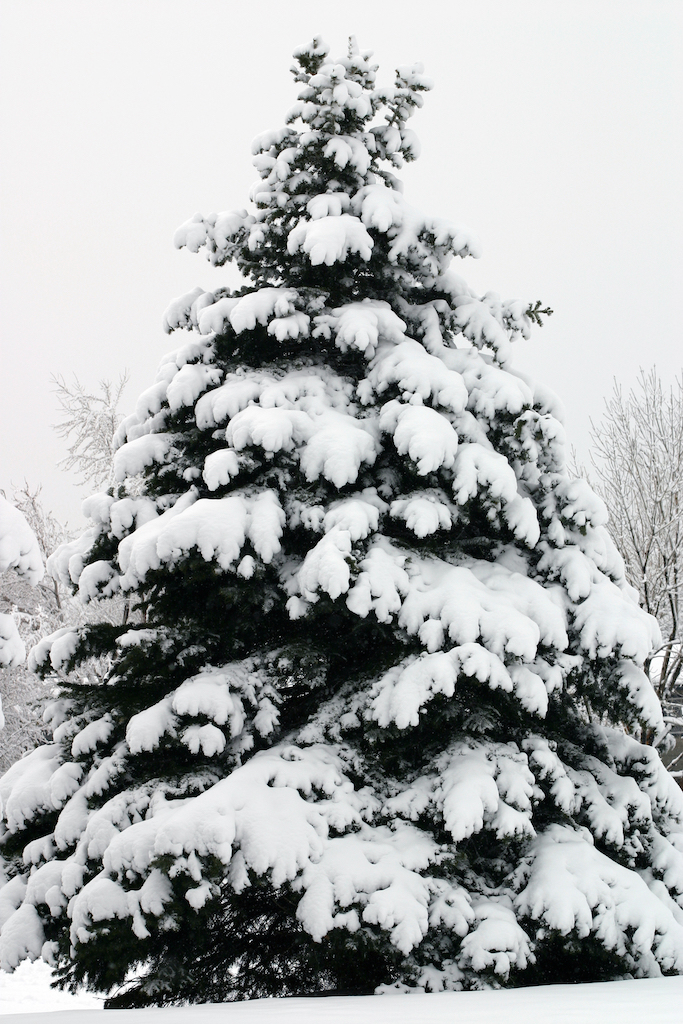 Engelmann spruce is the only spruce native to Montana and can be found in cool mountain canyons along streams and lakesides and at high elevations.
Ponderosa and lodgepole pines are all native to Montana. In fact, ponderosa pine is the state tree of Montana, and Western Montana is full of them. Lodgepole pines make up a good part of the native forest in our area.
National Forests + Tree Permits
You can go tree hunting in our national forests, just make sure you have a permit. Visit the recreation.gov website pages below for more information on securing a permit as well as useful information like season dates, fees, tree size allowance, permit restrictions, planning your trip, and cutting tips.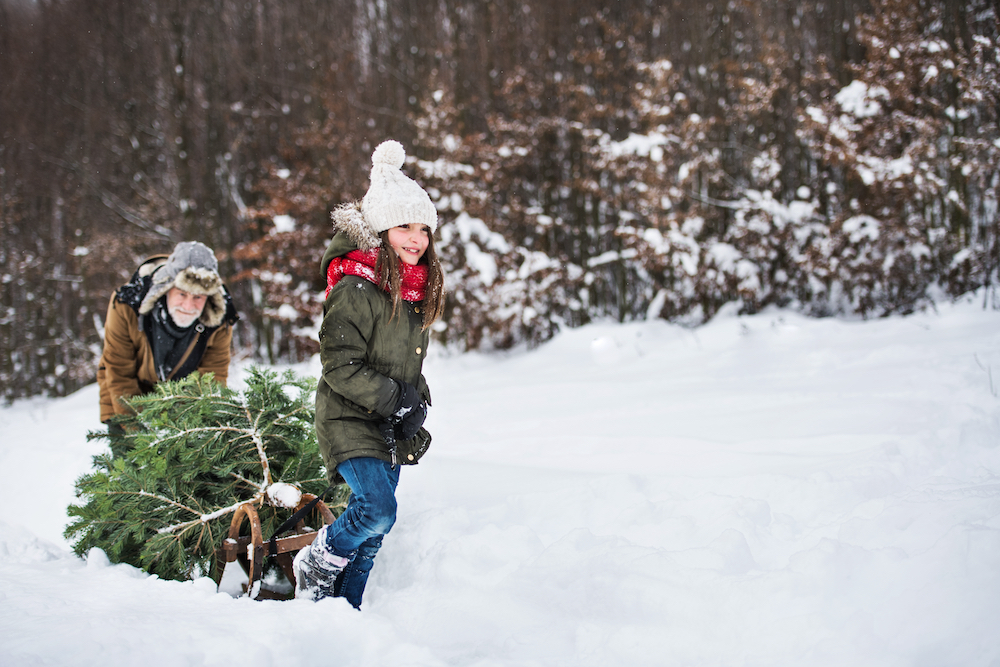 Cut-Your-Own Tree Farms
If venturing to a tree farm is more your style, here are a few of our favorite farms to cut your own special Christmas tree.
+ Ray Robinson's Christmas Trees Montana in Kalispell
Snow Ghosts
While we're on the topic of trees, have you ever heard of snow ghosts? There's a super cool natural phenomenon where evergreen trees are completely covered in a hard, heavy coating of ice called rime. Skiing among the snow ghosts at Whitefish Mountain Resort is its own kind of magic. Stay clear of these beauties, however, as the hidden tree wells can be dangerous.
Please note: We ask that all our visitors and residents Recreate Responsibly by being mindful of the following: practice physical distancing; know before you go; plan ahead; play it safe; leave no trace; tread lightly and build an inclusive outdoors. Travel responsibly by reviewing Western Montana's COVID-19 information and guidelines at SafetyFirstMT.com.
December 20, 2021
Related: Holidays, Kalispell, Montana, Outdoor Fun, Trout Creek, Whitefish, Winter Fun