Every year when March 14 rolls around we celebrate Pi Day with every kind of pie we can get our hands on. Truth be told, eating pie is how we celebrate every other day of the year, too. From sweet to savory, here's where to find the tastiest pies in Western Montana.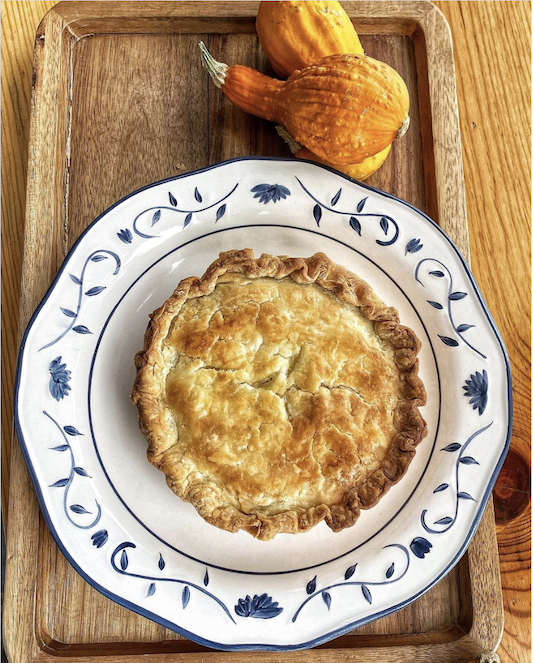 Good Old-Fashioned Pie
If classic pie is your Pi Day go-to, take note: The homemade pie game is strong at Loula's Cafe in Whitefish, where you'll find 22 kinds of pie, including five different kinds of huckleberry pie—a Montana favorite. Order whole pies a day in advance or head into the cafe for a fresh slice a la mode. In Florence, mosey on up to the diner counter at Glen's Mountain View Cafe, just like John Dutton in the television series "Yellowstone," and sink your teeth into some freshly baked pie. Choose from a handful of flavors—you can't go wrong. At Break Espresso, pair a piece of pie with some of Missoula's best coffee. With 24 hours' notice, they'll even make a whole pie just for you. After a hearty meal at Victor Steakhouse in the Bitterroot Valley, make sure you've saved room for the Frozen Peanut Butter pie or the Victor's Famous Mile High Mud Pie (or both).
Pizza Pie
If savory is more your speed, there's pie for that—pizza pie! Try the authentic New York Style hand-tossed pizza at Jersey Boys Pizzeria in Whitefish; known as "The Last Best Pizza," you'll find gluten free options there as well. In Missoula, Biga Pizza creates gourmet, award-winning brick oven pizza from scratch, and their seasonal flavors (think Flathead Cherry) are exquisite. Rosa's Pizza, a Bigfork favorite since 1986, serves up fun pies, like the Ball Park—featuring mustard, sauerkraut, kielbasa, sausage and onions. At Ranger Joe's Pizza in Kalispell, savor the secret family recipe crust and sauce, or opt for the gluten-free cauliflower crust. Find big flavor at Little Blue Joint in Darby, where you can stop in for a slice or grab a whole pie—like the Barn Burner BBQ pizza.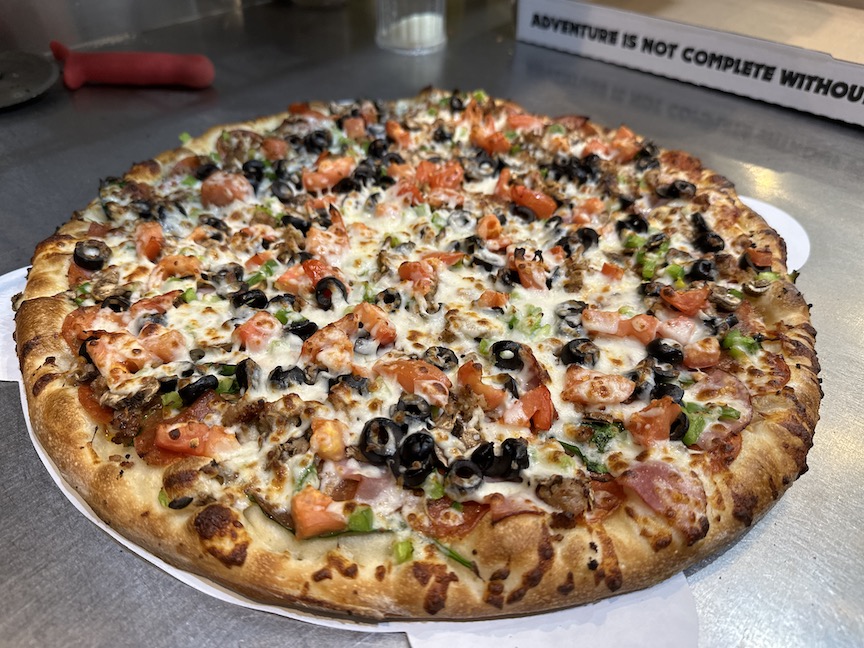 Other Pie Adventures
When it's time for take-out and comfort food is what you're after, grab a delicious take-and-bake chicken pot pie from Soup Farm in Missoula. Speaking of comfort food in Missoula, try the cottage pie at The Thomas Meagher Bar or the shepherd's pie at The Stone of Accord. You'll find shepherd's pie in Kalispell too, at Brannigan's Irish Pub, and with Pi Day being so close to St. Patrick's Day, you can't go wrong with Irish fare. Did we mention the Frito pie at Kalispell's Desoto Grill? It speaks for itself.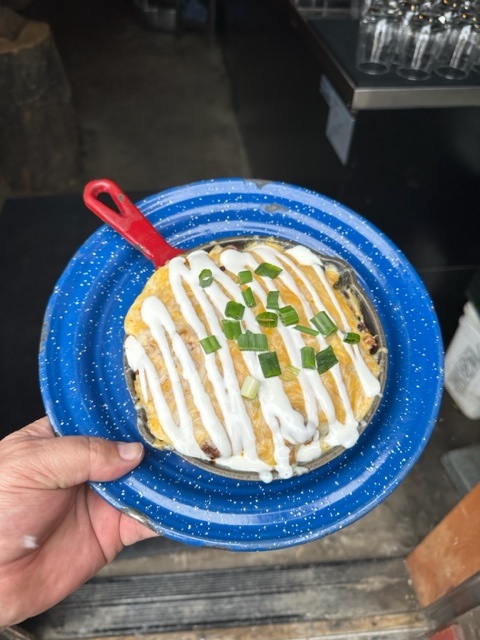 Please note: We ask that all our visitors and residents Recreate Responsibly by being mindful of the following: know before you go; plan ahead; play it safe; leave no trace; tread lightly; and help build an inclusive outdoors.
March 13, 2023
Related: Bigfork, Darby, Dining, Florence, Kalispell, Missoula, Victor, Whitefish