Western Montana's Glacier Country is so much more than Glacier National Park. The breathtaking landscapes and charming small towns beyond park boundaries are every bit as gorgeous and adventure-filled as the park itself. Here's a list of budget-friendly activities outside the park.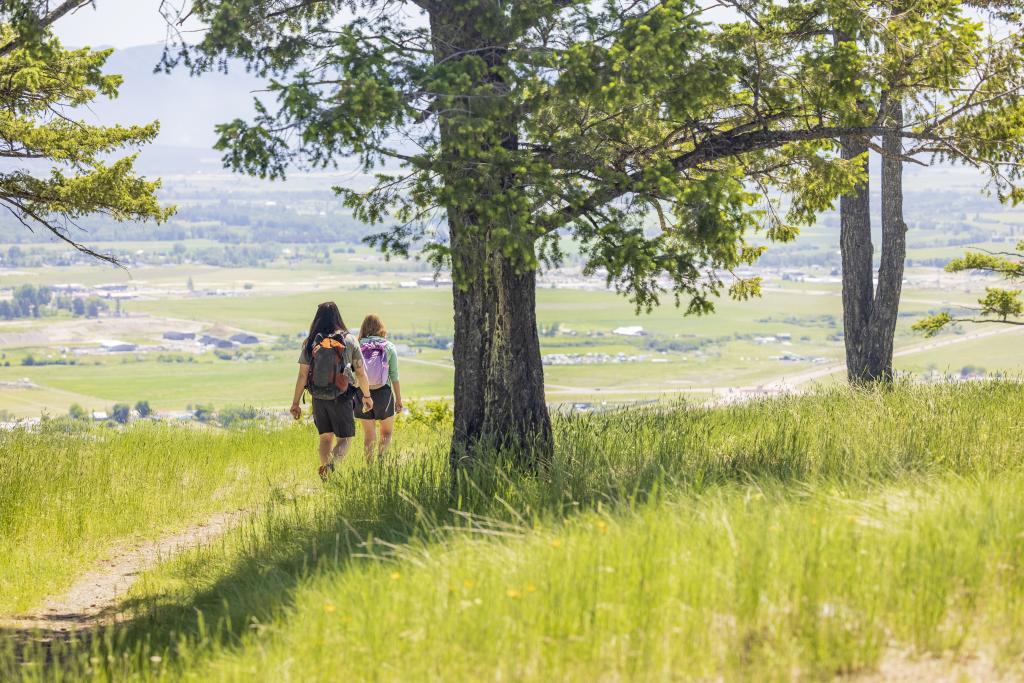 Bigfork
Situated in the northeast corner of Flathead Lake, the storybook village of Bigfork lays on the charm with a robust little downtown district featuring galleries, shops and restaurants.
+ Stroll quaint downtown Bigfork and browse the art galleries and shops.
+ See the "Wild Mile" of the Swan River by walking the 2-mile Swan River Nature Trail, accessible from downtown.
+ Picnic at Carlyle Johnson Park or Sliter Memorial Park.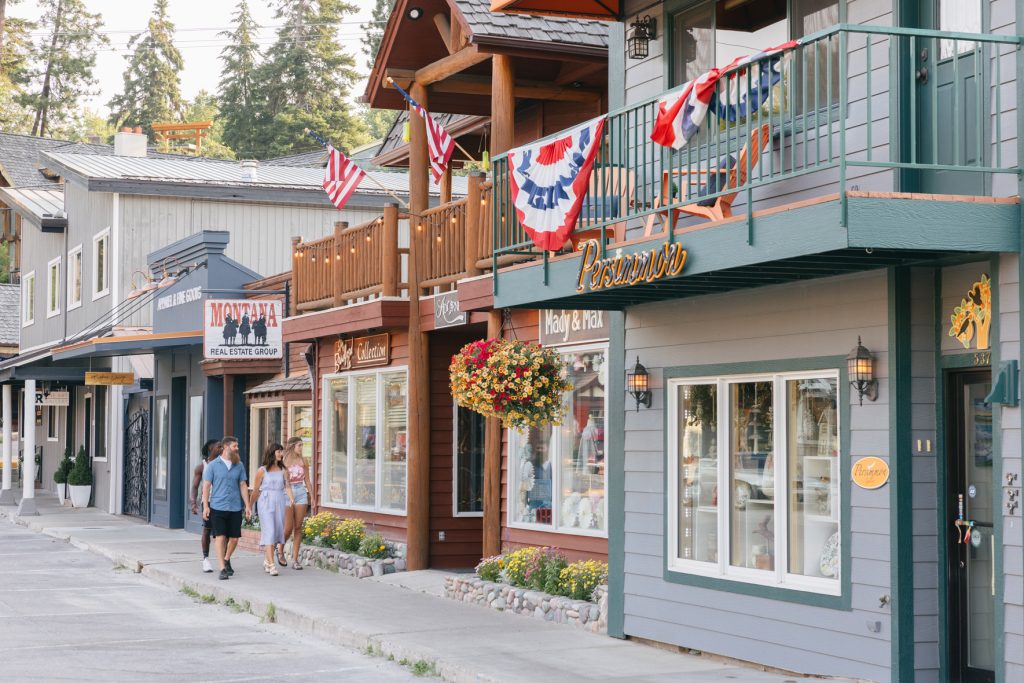 Columbia Falls
The lively little town of Columbia Falls is just 15 minutes from the park's west entrance. Here you'll find locally owned shops, restaurants, a brewery and a popular summer farmers market.
+ Visit Marantette Park, featuring a large playground area, a picnic pavilion with built in barbecues and a Veterans Wall.
+ Cast a line in the Family Fishing Pond or stroll along the Flathead River at River's Edge Park.
+ Trek to the summit of Columbia Mountain or turn around at one of three waterfalls along the way.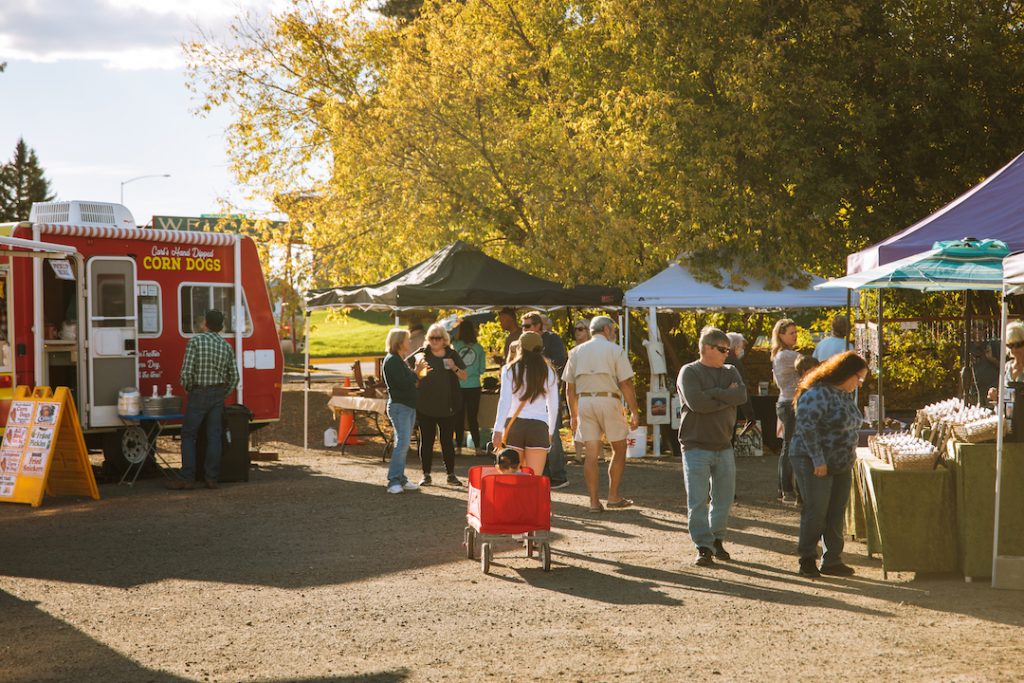 Coram
South of West Glacier, the small town of Coram is minutes from Glacier National Park along U.S. Highway 2 and boasts family-fun attractions, a distillery and an array of lodging options.
+ Spend a day at the Amazing Fun Center, where you'll find a wide variety of activities and pricing levels. For under $10 per person, go through the Bankshot Basketball course, which features 19 different hoops and unconventional backboards, or cool off in the Bumper Boat Pond.
East Glacier Park
As one of the gateways to Glacier National Park, East Glacier Park—located on the Blackfeet Indian Reservation—is authentically down-to-earth, complete with friendly locals serving up home-cooked meals, coveted huckleberry ice cream and insider tips on area attractions.
+ Enjoy burritos and other delicious Mexican fare at Serrano's, a classic East Glacier Park eatery.
+ Wander around the architecturally stunning Glacier Park Lodge and take in the grandeur of this historic hotel's iconic lobby.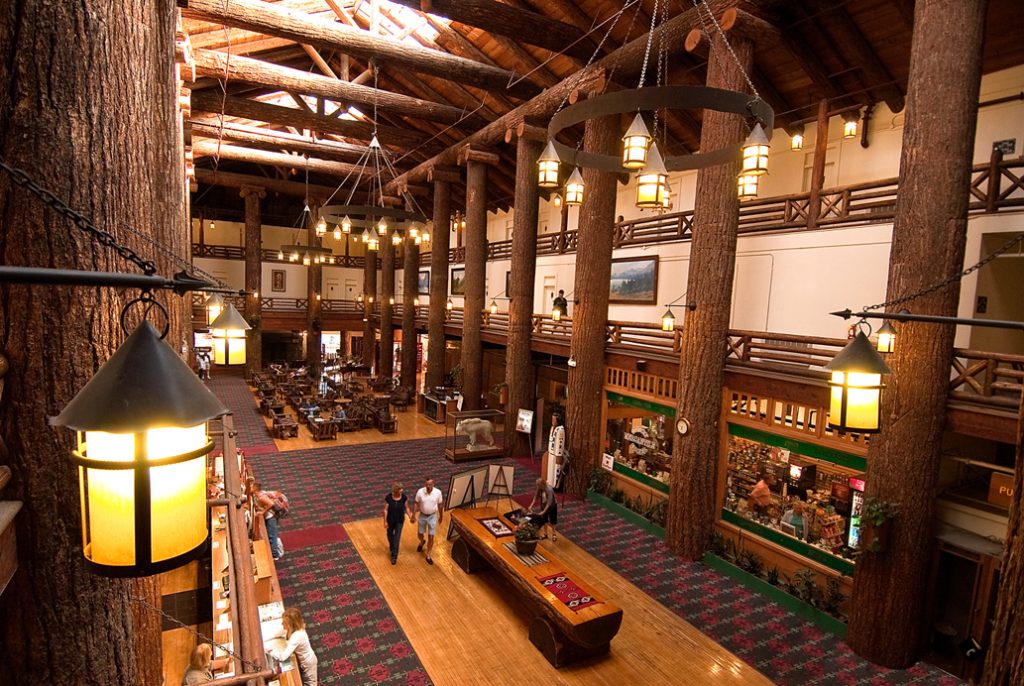 Essex
Though it may be small, Essex is a noteworthy Montana destination. A stone's throw from Glacier National Park, it's just off U.S. Highway 2 along the park's southern border.
+ Take an easy, 4-mile round-trip hike to Stanton Lake in the Great Bear Wilderness. The trailhead is located about 15 miles east of West Glacier, near the Stanton Lake Lodge. At the far end of the lake, enjoy a picnic lunch and take in the scenery.
+ Scan for mountain goats at the nearby Goat Lick Overlook. Located along US-2, approximately 2 miles southeast of the Walton Ranger Station, is an exposed riverbank where mountain goats and other animals come to lick the mineral-laden cliffs.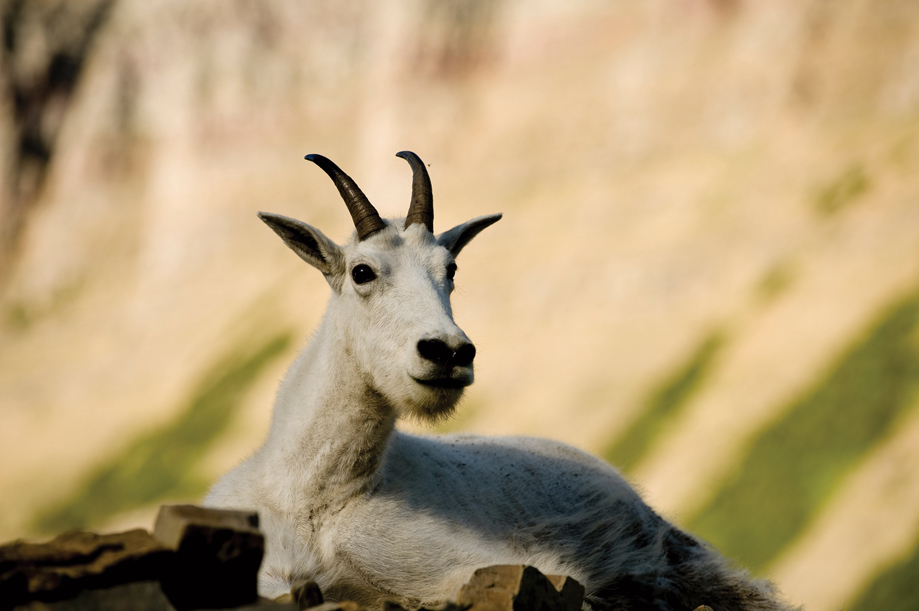 Hungry Horse
Surrounded by some of Western Montana's most spectacular mountains and only a few minutes from Glacier National Park, Hungry Horse sits on the edge of Hungry Horse Reservoir and Hungry Horse Dam. The town is home to local shops, lodging and plenty of huckleberry treats.
+ Visit Montana's highest dam. Hungry Horse dam is located 15 miles south of the west entrance to Glacier National Park. Enjoy exhibits that highlight Hungry Horse's history, and take a walk along the top of the dam or take a guided tour to learn about the highest morning glory spillway in the world.
+ Drive the 120-mile scenic loop around Hungry Horse Reservoir—a great place for kayaking and paddleboarding.
+ Indulge in huckleberry pie at The Huckleberry Patch, Montana's first huckleberry cannery.
+ Take a stroll around Lion Lake. Look—and listen—for loons.
+ In late July and early August go huckleberry picking, a quintessential Montana experience.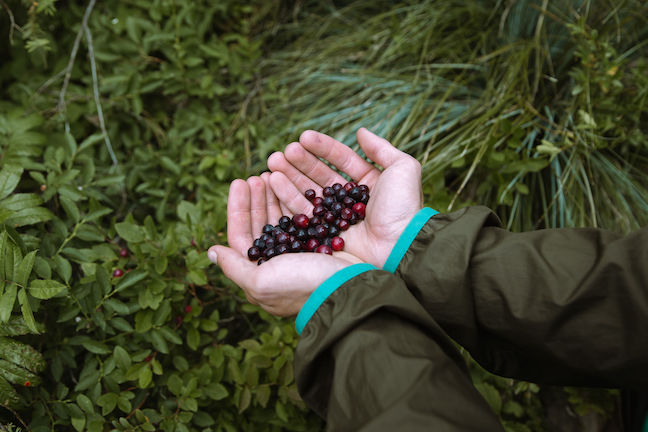 Kalispell
Centrally located between Flathead Lake, Whitefish Mountain Resort and Glacier National Park, the bustling community of Kalispell has notable Old West charm and is a destination unto itself. Kalispell's historic downtown district offers must-stop local restaurants and watering holes, plus art studios and galleries, and shops specializing in local goods.
+ Enjoy small-town charm and western hospitality with a self-guided walking tour of downtown Kalispell.
+ Take a self-guided mural tour of Kalispell's street art.
+ Learn the local history through interactive exhibits for the entire family at the Northwest Montana History Museum. Admission for kids is free here as well as at the Hockaday Museum of Art.
+ Don't miss the "world-famous" pizza at Moose's Saloon.
+ Get a bird's-eye view of the entire valley at Lone Pine State Park, also an excellent stargazing spot.
+ Try out the waterslides at Woodland Water Park—a $6 ticket gives you access to the slides, pools and lazy river for the day.
+ Enjoy a hot fudge sundae at Norm's Soda Fountain.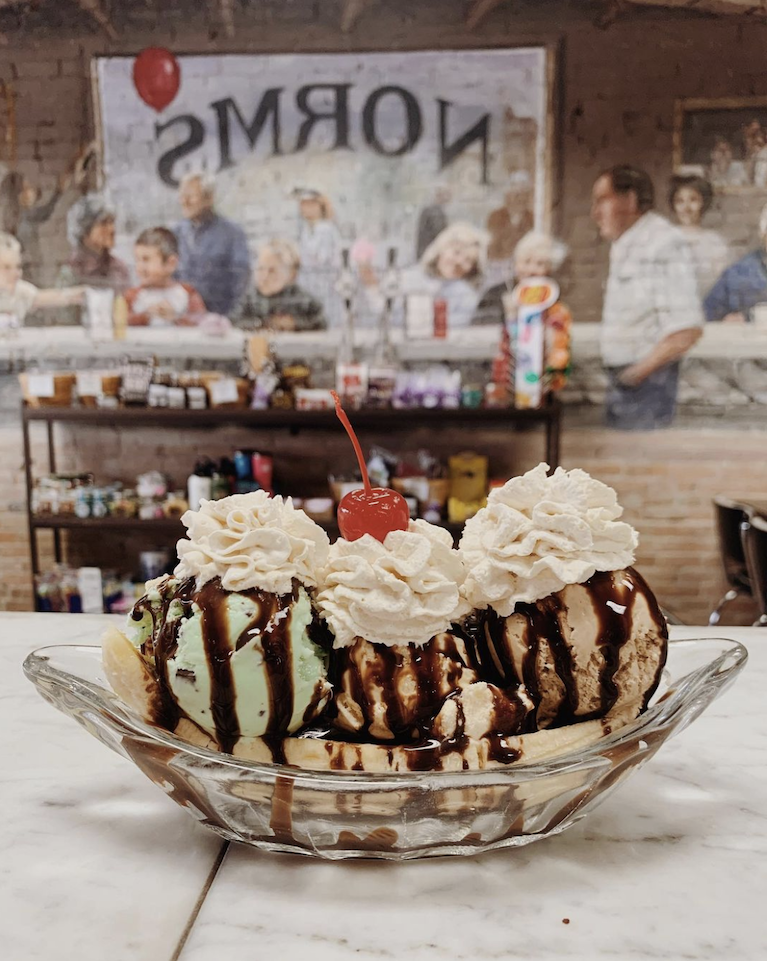 Whitefish
At the base of Big Mountain—home to Whitefish Mountain Resort—Whitefish is the quintessential mountain town. A year-round destination on the shores of Whitefish Lake, the delightful downtown of Whitefish offers an array of shops, coffeehouses, restaurants, breweries and distilleries, lodging and kick-up-your heels nightlife.
+ Play on Whitefish Lake, with three public-access points, including Whitefish Lake State Park, Whitefish City Beach and Les Mason State Park.
+ Explore 47 miles of dog-friendly trails and scenic overlooks on The Whitefish Trail.
+ Browse downtown galleries, including Sunti World Art Gallery, Dick Idol Signature Gallery, and Going to the Sun Gallery.
Please note: We ask that all our visitors and residents Recreate Responsibly by being mindful of the following: know before you go; plan ahead; play it safe; leave no trace; tread lightly and build an inclusive outdoors. Travel responsibly by reviewing Western Montana's COVID-19 information and guidelines at SafetyFirstMT.com.
May 23, 2022
Related: Bigfork, Columbia Falls, Coram, Dining, East Glacier Park, Essex, Family Fun, GNP Surrounding Area, Hiking, Hungry Horse, Kalispell, Montana, Outdoor Fun, Road Trips, Vacation, Whitefish