Just 15 miles from the west entrance of Glacier National Park, Hungry Horse Reservoir provides four-season recreation in many forms: camping, boating, fishing, water skiing, hiking, huckleberry picking, hunting and snowmobiling. Road trippers will love taking the scenic loop, which winds around the reservoir—a trip that is especially spectacular in the fall when the larch needles turn a brilliant yellow.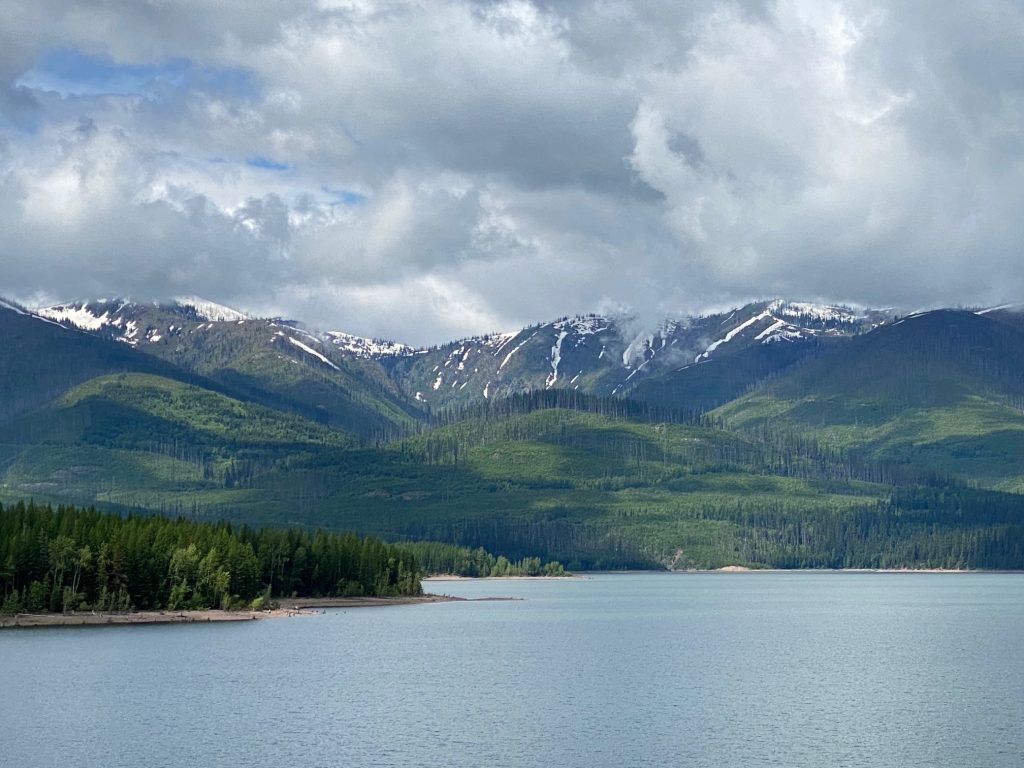 Visitors have two options for accessing the reservoir: the West Side Reservoir Road #895 from the town of Hungry Horse and the East Side Reservoir Road #38 from Martin City. The two meet roughly 55 miles southeast, close to Spotted Bear Ranger Station.
The west-side route leads to the impressive, 564-foot-high Hungry Horse Dam, one of the largest concrete arch dams in the United States. Its 490-foot spillway is the highest in the world. Although the visitor center is temporarily closed due to COVID-19, cruise over to the opposite side of the dam where there's a giant map that shows the entire recreation area along with campsites and mile markers.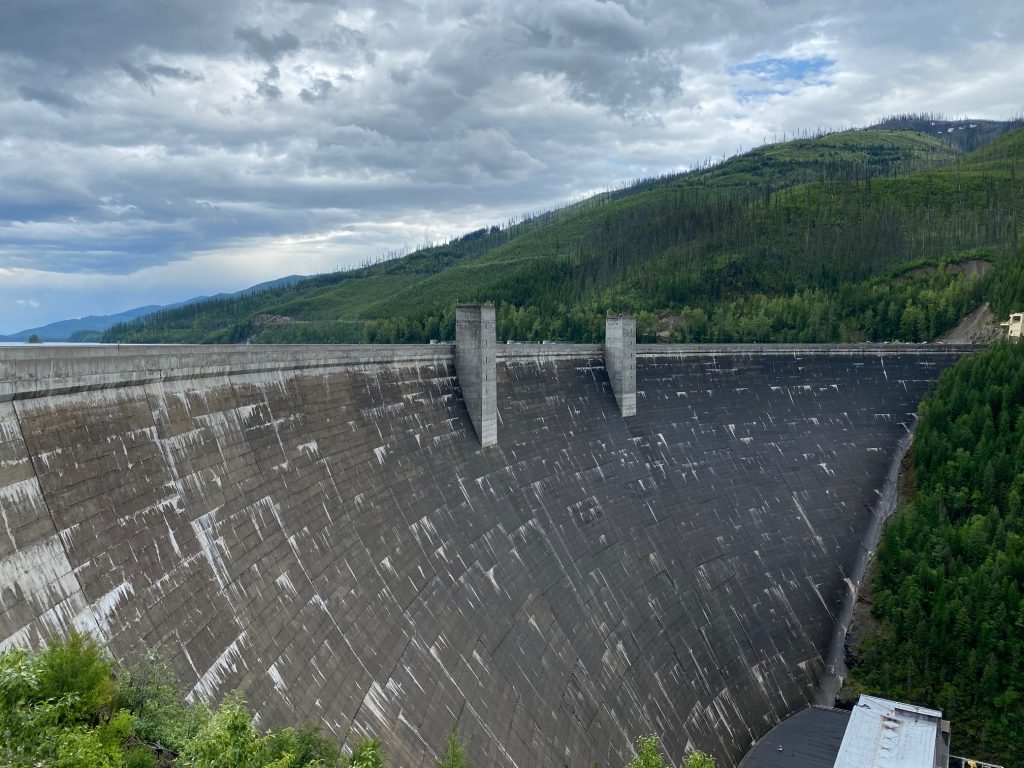 Hungry Horse Recreation Area is a camper's and boater's dream come true. There are over a dozen campgrounds along the reservoir, plus numerous secluded pull-in areas for campers looking for some privacy. Most campgrounds offer boating access, plus there are multiple boating sites for those who just want to spend a day or a few hours on the water. Campers with a sense of adventure and a watercraft can spend the night in the established campgrounds on Elk Island and Fire Island. Trip Tip: Doris Creek Campground on the west side and Emery Bay Campground on the east side are both less than 20 miles from Glacier National Park. When camping, be safe with your campfire and practice Leave No Trace principles.
Driving the 120-mile scenic loop around the reservoir provides excellent photo and wildlife-watching opportunities. The towering peaks of the Swan Mountains to the west and the Flathead Range to the east, combined with the timbered slopes of the Flathead National Forest and the sparkling blue water, are a sight to remember.
Continuing along the West Side Reservoir Road #895 from the dam, travelers will come across the following campgrounds and boating sites:
+ Lost Johnny Point Campground
+ Graves Creek/Graves Bay Campground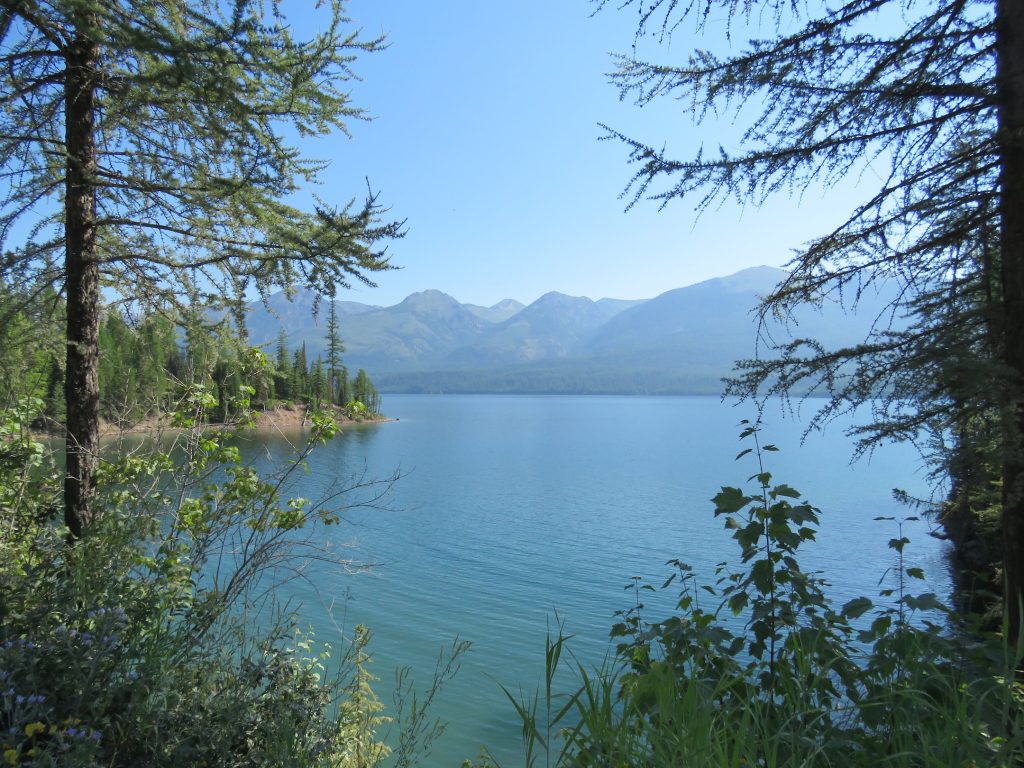 The reservoir eventually narrows into the winding and beautiful South Fork of the Flathead River, the feeder river for the dam and a marvelous destination for floating and fishing. Before heading on to East Side Reservoir Road #38 to Martin City, take a detour to Spotted Bear Ranger Station and its gorgeous day use fishing site. Pose for selfies on the swinging bridge and scenic beach. Anglers will want to spend a lifetime here—or at least settle for a night at the nearby Spotted Bear Campground.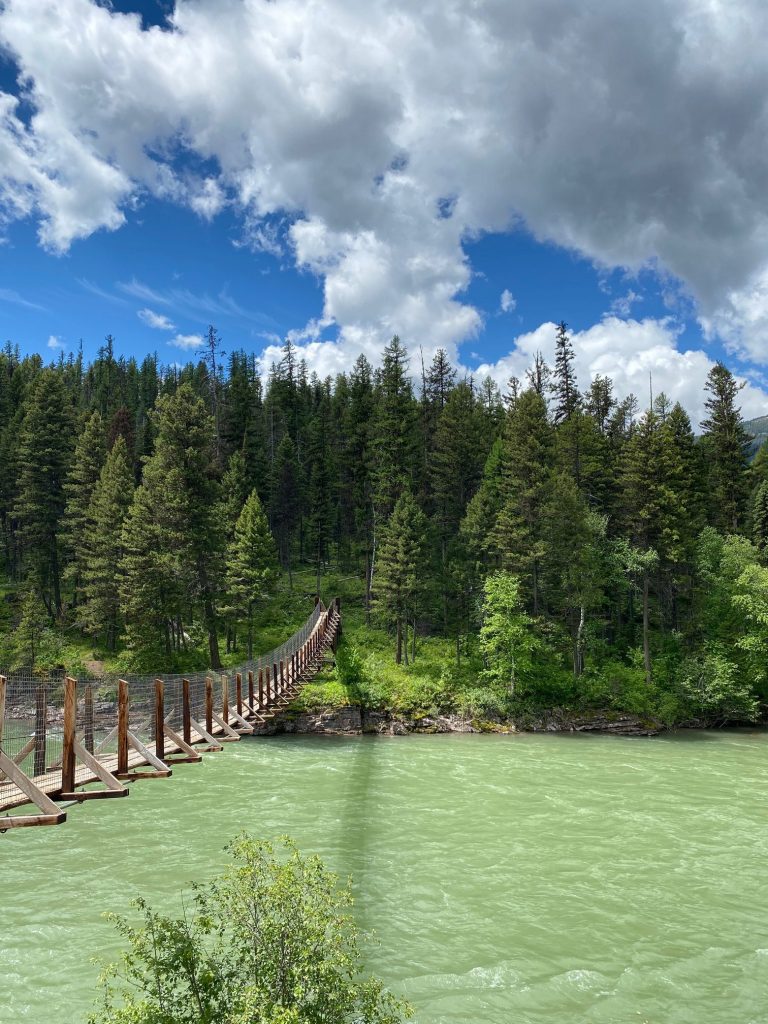 From the junction to East Side Reservoir Road #38 to Martin City, here is a list of campgrounds and boating sites:
+ Devil's Corkscrew Campground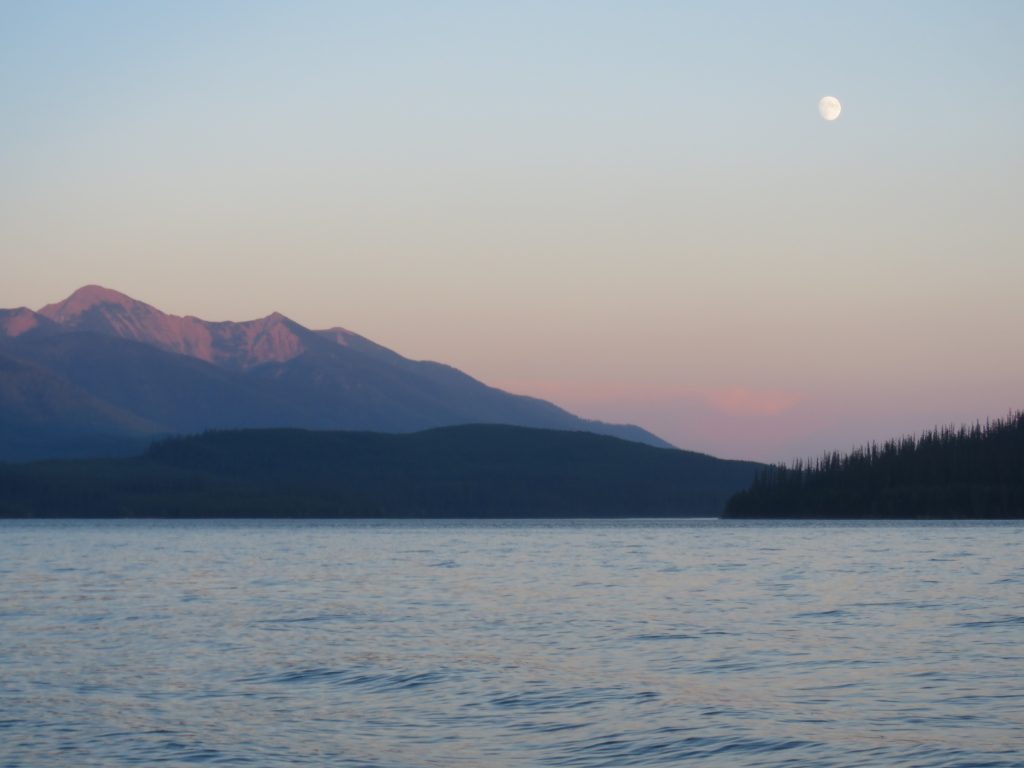 If it's July or August, take some time out for huckleberry picking. Several of the roadside pull-offs and campgrounds—Peter's Creek, in particular—provide easy access to berry patches.
Your journey ends (or could begin) at the tiny community of Martin City, well-known for its annual February event Cabin Fever Days and Barstool Ski Races.
Note: If you're planning on driving the entire 120-mile loop or even a portion of it, fill up your gas tank and buy food and supplies in Hungry Horse. There are no services on either road. There is also no cell service, but the Spotted Bear Ranger Station has a public phone. Roads are primarily dirt, but suitable for passenger cars. Campgrounds and roads have seasonal closures.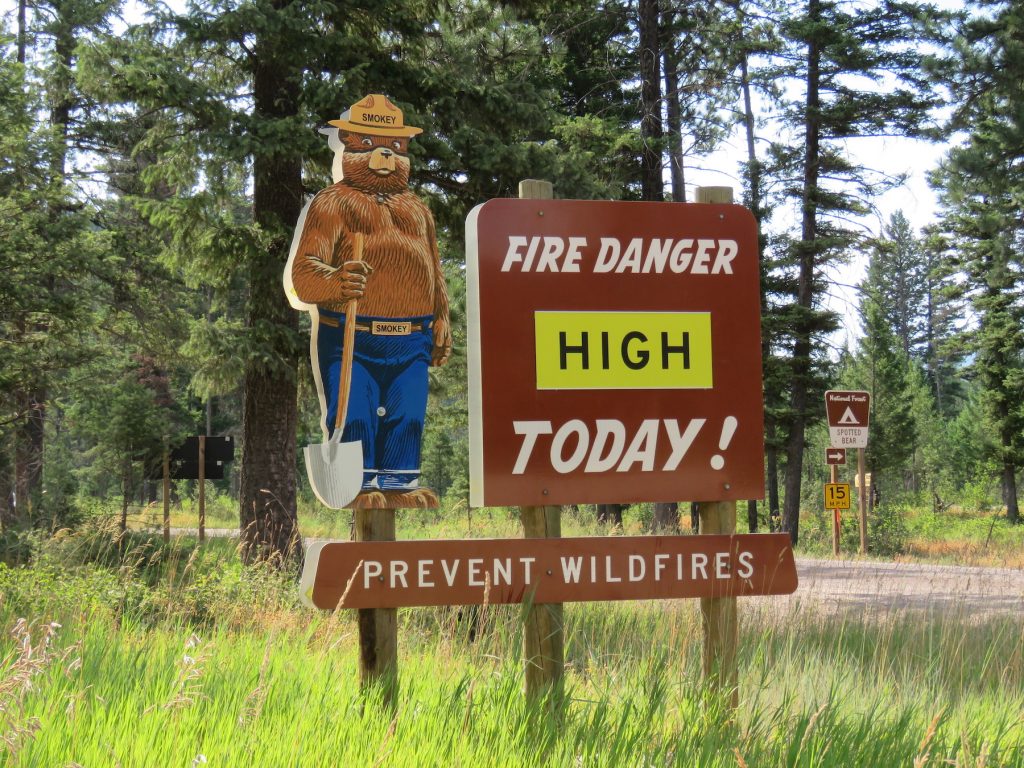 Please remember to travel responsibly. Face coverings are required indoors or when social distancing in groups is not possible outside. Social distancing is required to help reduce the spread of COVID-19. Thankfully, we've got plenty of space for social distancing activities and recreation in Western Montana. It's vital, however, to maintain this 6-foot distance from others, even outdoors. Please be mindful of our small businesses, campgrounds, and outfitters, which have had to adapt to the change and may face limitations this year—always call ahead. Take the Tourism Pledge to travel responsibly in Glacier Country.
August 24, 2020
Related: Boating, Camping/RVing, Fall Fun, Film, Getting Around, GNP Surrounding Area, Hungry Horse, Martin City, Montana, Outdoor Fun, Road Trips, Summer Fun, Vacation, Water Fun