Every summer, thousands of travelers drive I-90 as they cruise across Montana. Many of these folks will take a detour south near Bozeman to head to Yellowstone, and others may take the detour north of Missoula to Glacier National Park. But Montana has so many hidden gems tucked just off the interstate, from endless mountain views to quaint small towns with big personalities. My name is Andy Austin. I am a Montana-based photographer and lover of the lesser-visited places in my beautiful state. When Glacier Country Tourism reached out to do a shoot in the I-90 corridor west of Missoula, I was quick to say yes to exploring one of the few areas I have only driven through.

Day 1:
I met up with some friends in Missoula in the morning and we headed west to Tarkio to put a few boats in the river and try our luck at fly-fishing. Any day on the river is a good day in my book, but the beautiful weather and stunning scenery along the Clark Fork made for a picture-perfect day (literally). After catching a few trout, we took the boats out at Forest Grove and headed for the quiet town of Superior.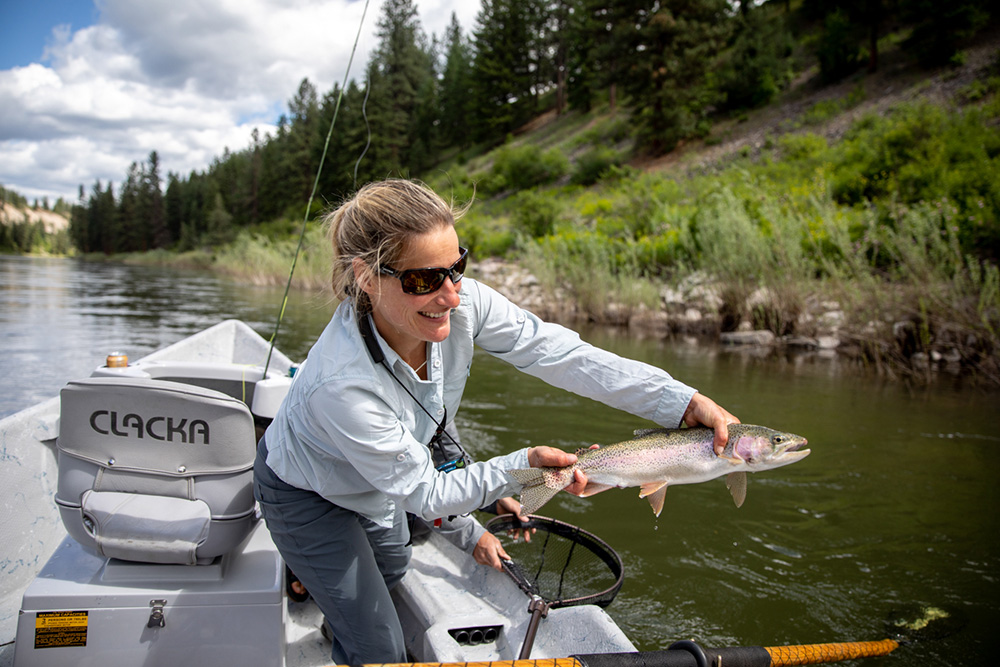 We set up camp just minutes from town in the secluded Trout Creek Campground before setting our sights on the countless forest service roads sprawling throughout the Bitterroot Mountains. Driving up Thompson Peak was one of the more incredible drives I've taken this year, as wildflowers and grandiose views kept me wanting to stop every few feet. Watching the sunset up here made me realize how large and vast this range is, and I realized how little of it I actually have seen from the interstate.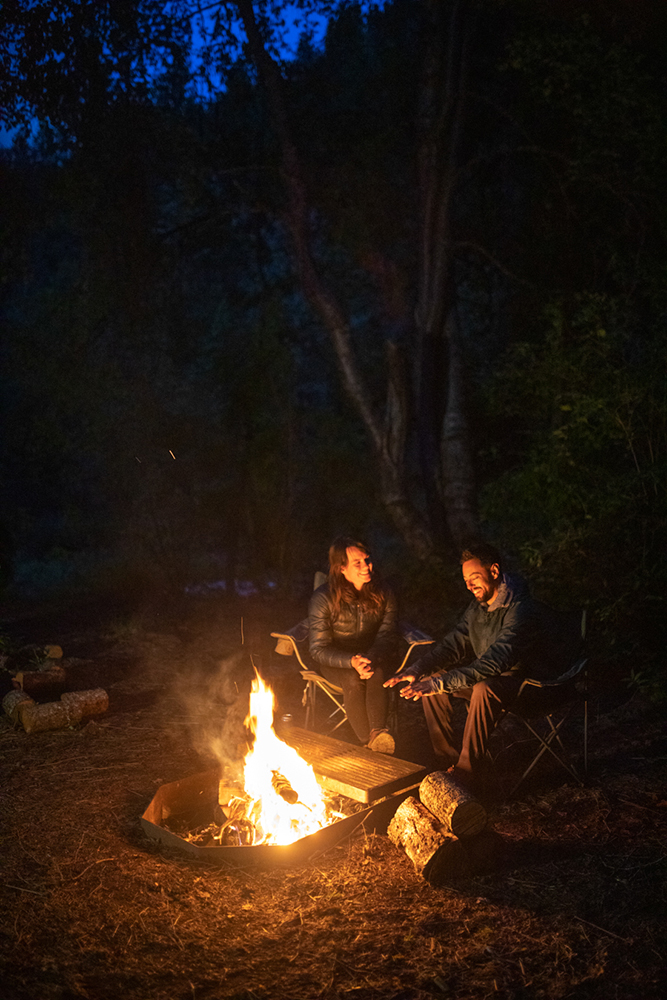 Day 2:
A rainy morning made for the perfect opportunity to spend the day exploring the small towns just minutes from the interstate. We started in Alberton at the historic Montana Valley Bookstore, and, honestly, I would have been happy if you left me there all day. With more than 10,000 used books, this small bookstore immediately leaves you in awe. From here we headed down the road to St. Regis and one of the most visited attractions of the area, the Travel Center. Of course, I had to get a huckleberry milkshake (okay, I had two) while I wandered the store and found some Montana-made gifts to send to out-of-state friends.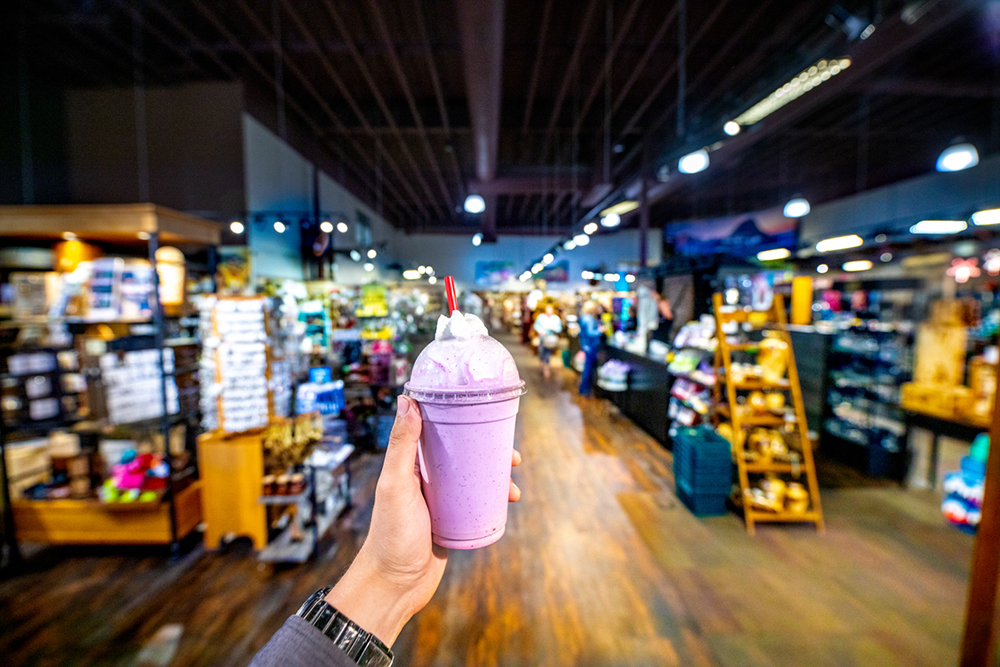 We rounded out the afternoon with a trip to Haugan and a visit to the 50,000 Silver Dollar Bar (although the number of silver dollars has now passed 75,000) as well as a visit to Superior for a beautiful hike up the Vista Trail Scenic Overlook. We headed back west for a good night's rest in a cabin along the Clark Fork River just north of St. Regis.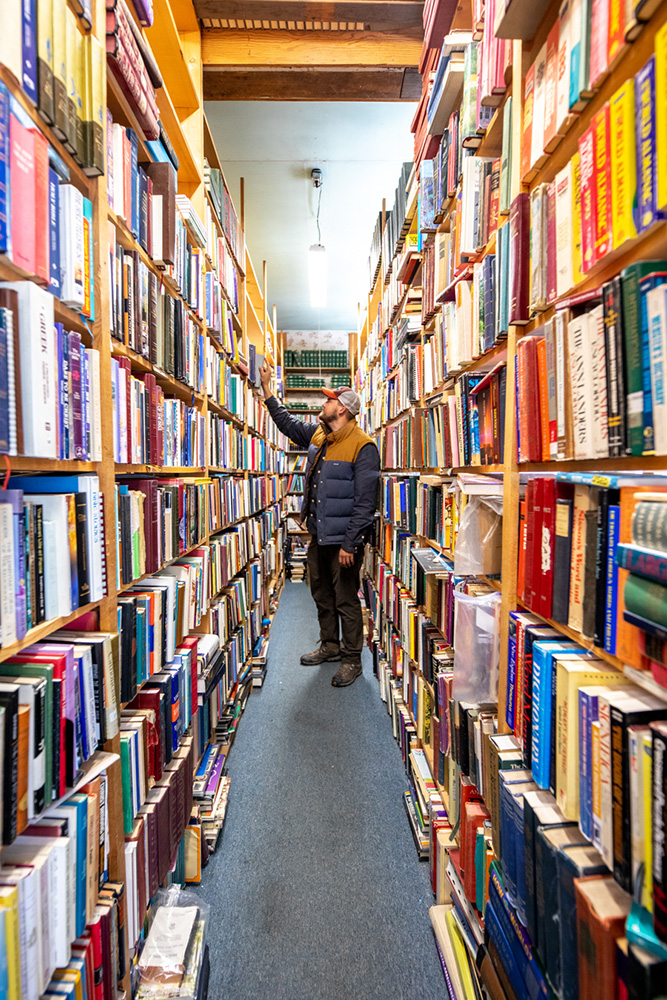 Day 3:
An early morning trip to the Montana/Idaho state line was in order so we could spend the majority of our day on the Route of the Hiawatha Trail. A rails to trails mountain biking route took us down 15 miles of the most scenic riding I've ever been on. This route followed the original route of the Milwaukee Railroad as we crossed seven steel trestle bridges and through 10 tunnels that have all been here for more than 100 years. Along the way, numerous informative signs told us the rich history of the area and the trail we were on. After completing 15 downhill miles, a shuttle bus was waiting at the bottom to take us back to the top.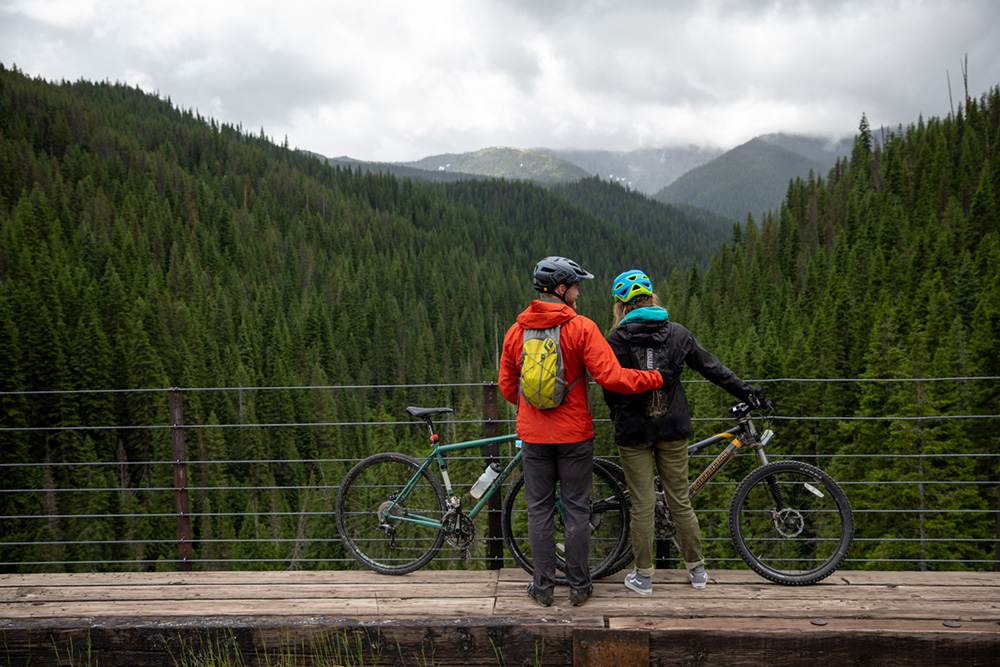 Overall the trip will always hold a special place in my heart and now I'm going to have to budget a lot more time when I take I-90, as I have many new favorite places to make stops for.
Happy Adventuring,
Andy Austin
June 25, 2019
Related: Alberton, Biking, Family Fun, Fishing, Frenchtown, Getting Around, Haugan, I-90 Corridor, Montana, Outdoor Fun, Parks, Road Trips, Saltese, Shopping, Spring Fun, St. Regis, Stay, Summer Fun, Superior, Vacation, Water Fun, Wildlife