Explore the rich heritage of American Indians and time-honored traditions like pow wows in Western Montana's Glacier Country, where you'll find two of the seven Indian reservations that fall within Montana's borders—the Blackfeet Nation of the Blackfeet Reservation and the Confederated Salish and Kootenai Tribes of the Flathead Reservation. In addition to multiple year-round tribal events, you'll find museums, galleries, shops and organizations dedicated to preserving the American Indian history and way of life with compelling exhibits and artifacts, and authentic arts and crafts.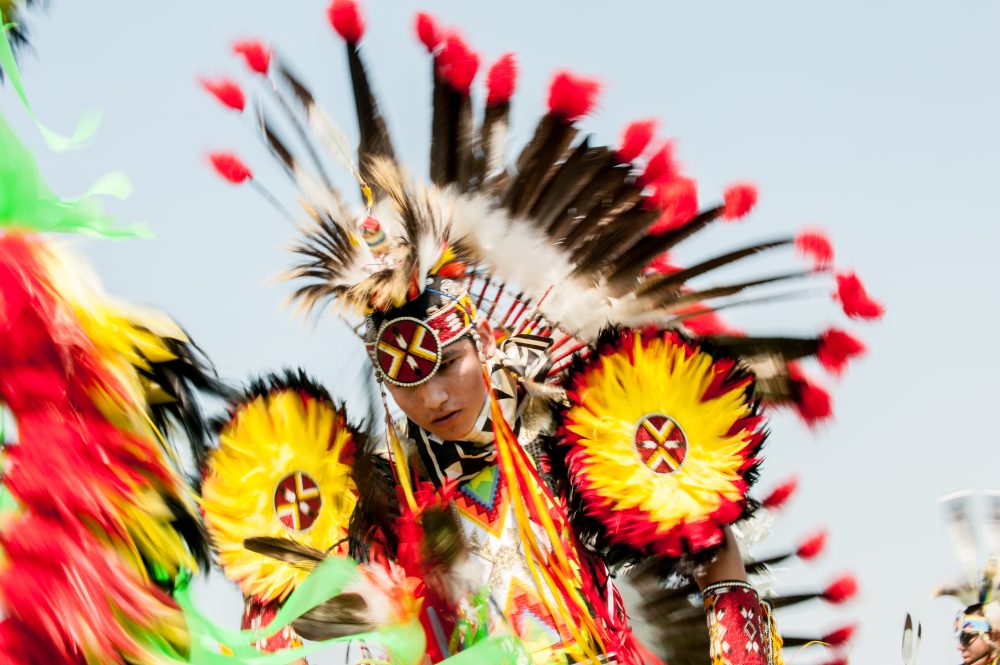 BLACKFEET RESERVATION
Encompassing 1.5 million acres in northwestern Montana, the Blackfeet Reservation is bordered by Canada and the gorgeous landscape of Glacier National Park. The Blackfeet Nation—made up of the North Piegan, South Piegan, Blood and Siksika—is the largest American Indian population in Montana. Exploring the Blackfeet Nation gives an intimate look at the culture of the American Indians allegedly named for the dark color of their moccasins.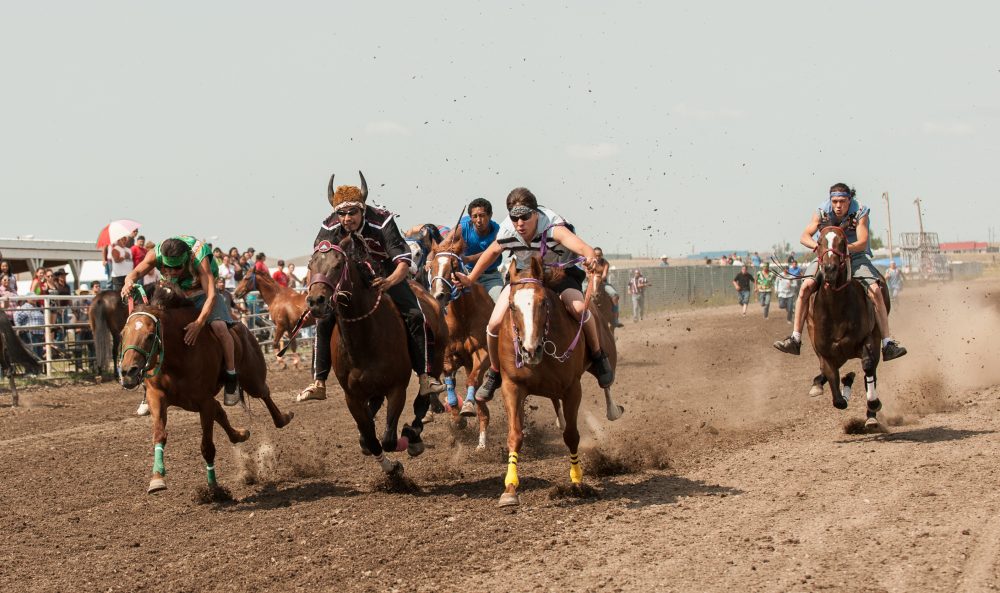 In Browning, Montana, experience one of the largest gatherings of North American tribes, held annually for four days during the second week of July. North American Indian Days pow wow and rodeo festivities include a parade, traditional and fancy dancing, drumming, customary stick games, and a rodeo with the spectator-favorite Indian Relay races—horse relay races featuring tribal competitors from across the Rocky Mountain West.
Also in Browning, at the Museum of the Plains Indian, pore over historic clothing, weapons, household items and other artifacts from the Northern Plains tribal peoples. Authentic Blackfeet and American Indian arts, crafts and jewelry are on display at the Blackfeet Heritage Center and Art Gallery, representing hundreds of tribal artists' pottery, rugs, beadwork, moccasins, rawhide work, and much more. Don't miss the popular visitor stop of Faught's Blackfeet Trading Post, a full-service clothing store supporting local tribal artists and craftspeople through the sale of specialty native-made crafts, books, lotions, gifts, souvenirs and beading supplies.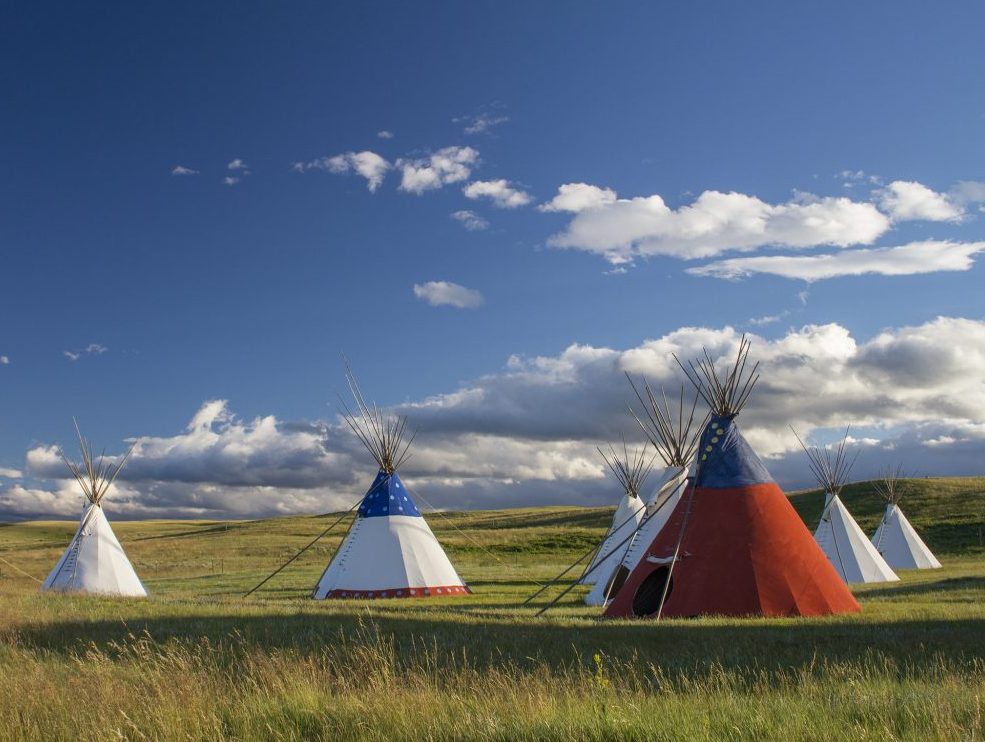 Near Browning at the Lodgepole Gallery & Tipi Village, spend the night in a tipi or cabin, visit the on-site fine art gallery representing Blackfeet artists, and take a cultural history tour or art workshop. Between Browning and East Glacier Park, visit the Blackfeet Nation Bison Reserve viewing area on U.S. Highway 2. Based out of East Glacier Park, Sun Tours provides an authentic glimpse of Blackfeet Nation culture and heritage via interpretive tours throughout Blackfeet Country, including the jaw-dropping Going-to-the-Sun Road in Glacier National Park.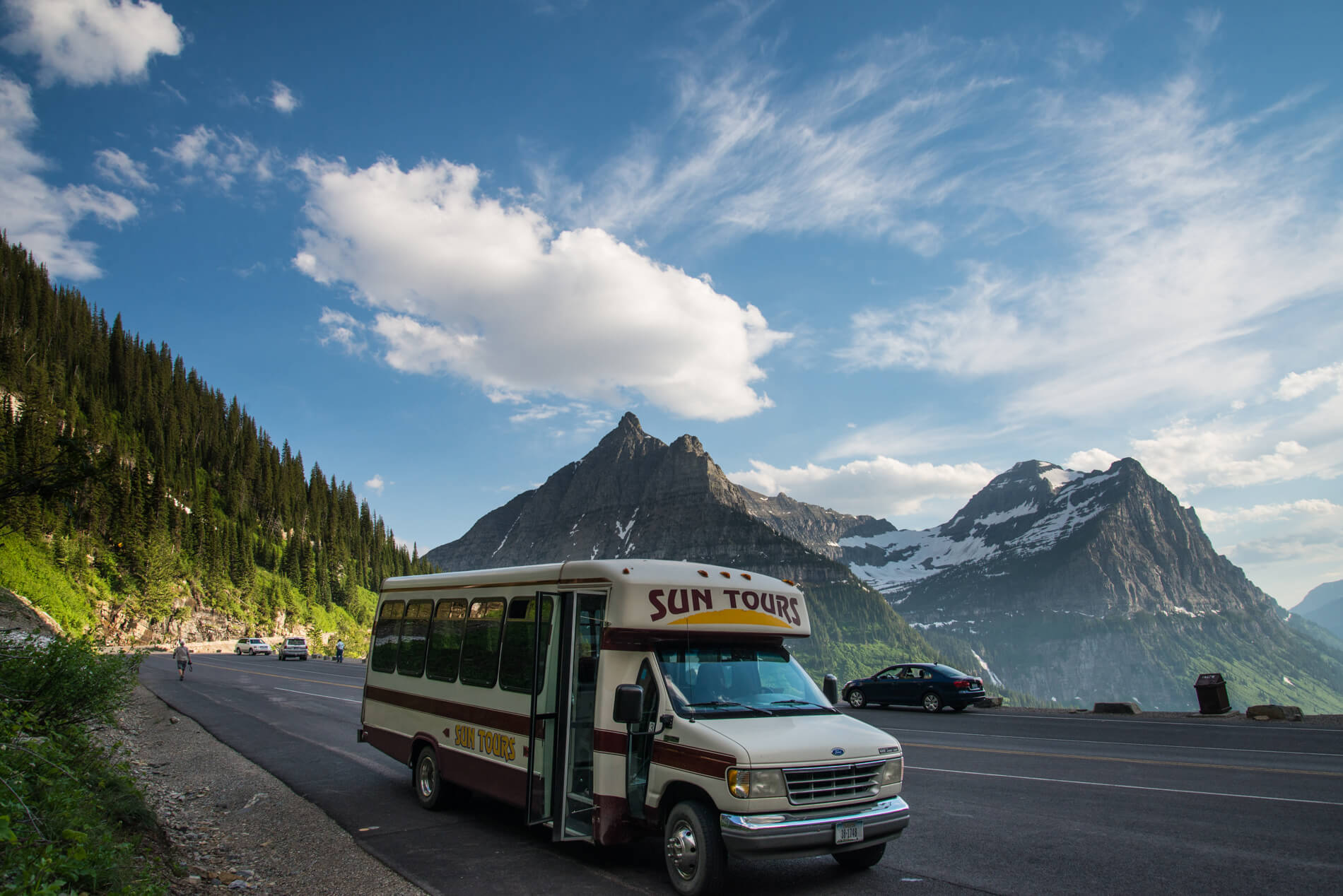 Every summer in the park, tribal members share their knowledge of the history and culture of American Indians with park visitors as part of the Native America Speaks program. Don't miss this important opportunity to learn more about American Indian culture in Montana among the beauty of the Glacier National Park landscape.
FLATHEAD RESERVATION
Home to the Confederated Salish and Kootenai Tribes, the Flathead Reservation encompasses 1.2 million acres between Missoula and Kalispell, including the southern half of Flathead Lake. This part of the region is known for Mission Mountain scenery and world-class recreation opportunities.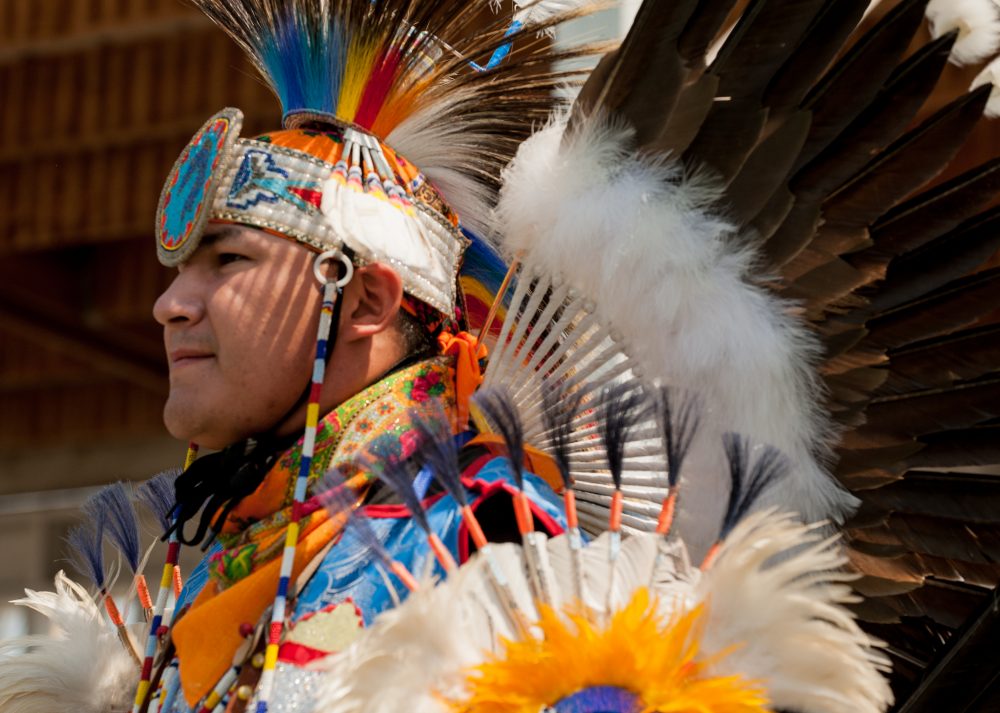 Annual Flathead Reservation events provide a look into the traditions of the American Indians, including the Arlee Celebration pow wow in Arlee held annually in July; the Standing Arrow Pow Wow in Elmo also held annually in July; and the Kyiyo Pow Wow in Missoula held every April. Witness traditional dancing, drumming and dress, plus games and tribal story sharing. Each pow wow offers something unique.
At the center of the Flathead Reservation, explore the Bison Range in Moiese, home to roughly 350 – 500 bison, as well as elk, deer, pronghorn antelope, bighorn sheep and a variety of birds. You'll find three wildlife drives in the range; West Loop and Prairie Drive are short year-round drives, and Red Sleep Mountain Drive is open mid-May to Mid-October.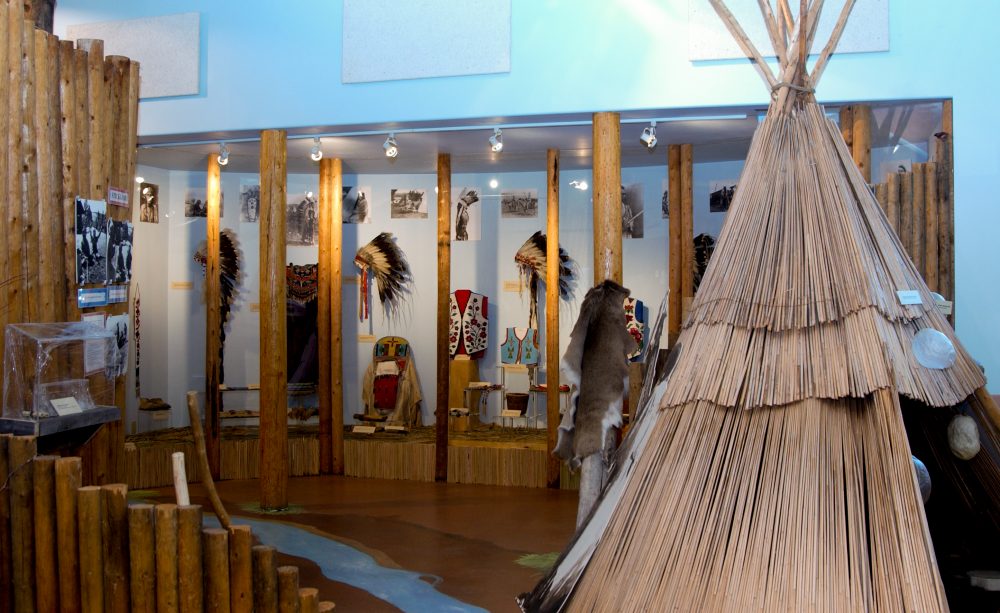 The People's Center in Pablo tells the story of the Salish, Kootenai and Pend d'Oreille tribes through a museum and exhibit gallery. This unique cultural center offers educational activities, history presentations, beading classes, and traditional gatherings like pow wows. Note: The People's Center has since closed and has reopened in St. Ignatius as Three Chiefs Cultural Center.
The Ninepipes Museum of Early Montana in Charlo memorializes the history and culture of the Flathead Indian Reservation and early Montana with artifacts, historical photographs, beadwork, guns, bows and arrows and a diorama room filled with mounted wildlife and an American Indian camp. Also take in stunning Mission Mountain views on the museum's short nature trail.
Set foot in the oldest continually operated trading post in Montana at the Four Winds Indian Trading Post in St. Ignatius, where you'll find beads, face paint, headdresses, animal hides, genuine sinew, and other authentic American Indian supplies. Another must stop—the Montana American Indian owned and operated Takes Horse Gallery in Polson, offering museum-quality artwork ranging from Western contemporary to abstract.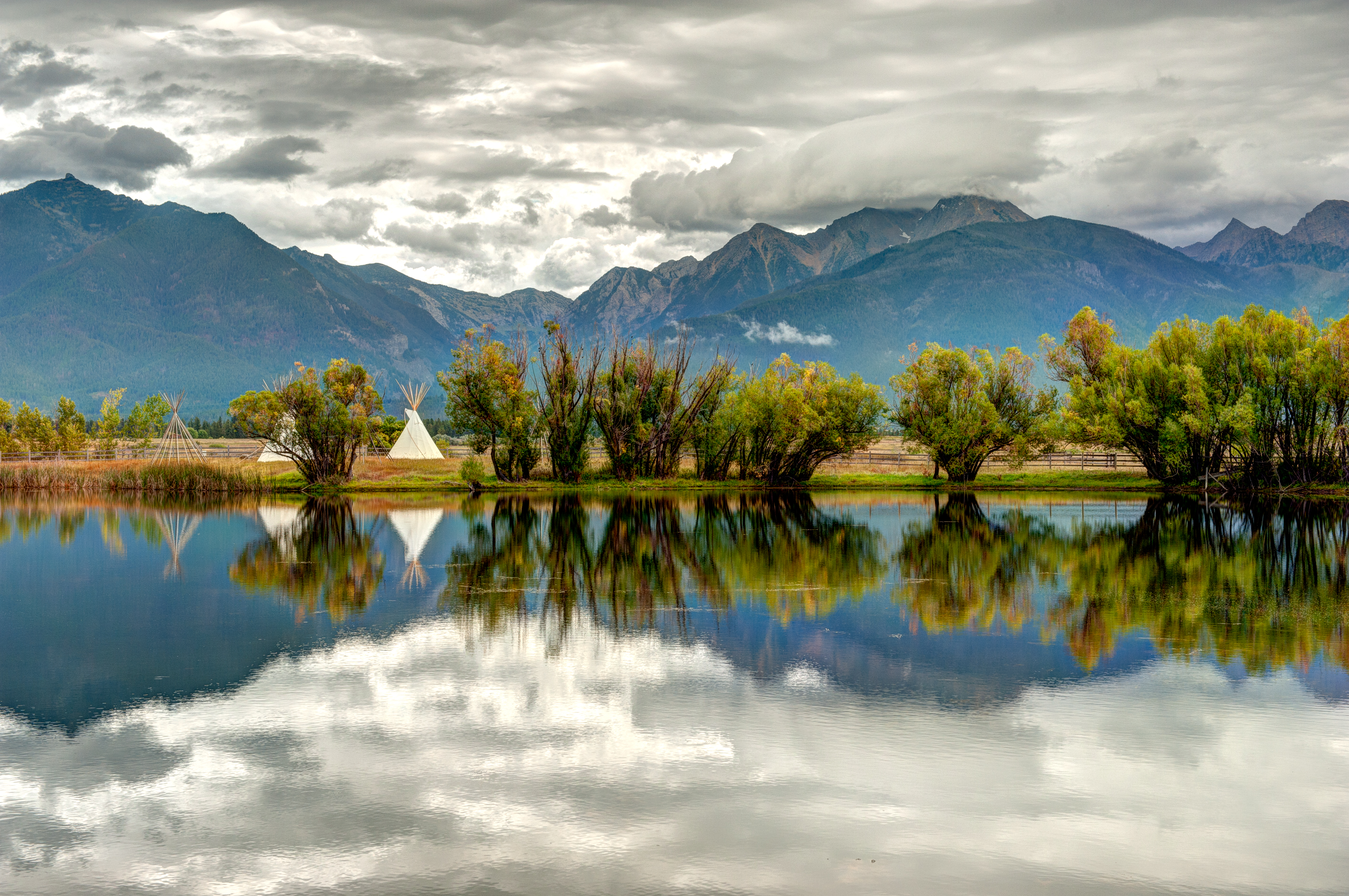 Please recreate with respect on tribal lands, and note that a Tribal Conservation Permit is required to recreate on these reservation lands. Learn more about Blackfeet Reservation recreation regulations here and Flathead Reservation recreation regulations here.
July 1, 2019
Related: American Indian, Arlee, Arts and Culture, Blackfeet Indian Reservation, Blackfeet Nation, Browning, Charlo, Elmo, Events, Flathead Corridor, Flathead Indian Reservation, Galleries, Glacier National Park, Indoor Fun, Missoula, Moiese, Montana, Museums, Pablo, Polson, Shopping, St. Ignatius