In Glacier Country, we know how restorative the outdoors and fresh mountain air can be. We strive to be a part of an inclusive outdoors, and make sure Western Montana is welcoming for visitors of all abilities. State parks, national wildlife refuges and rails-to-trails areas can be enjoyed by everyone, and Montana is continually working to improve accessibility in the outdoors. Here's a list of accessible recreation opportunities throughout the region.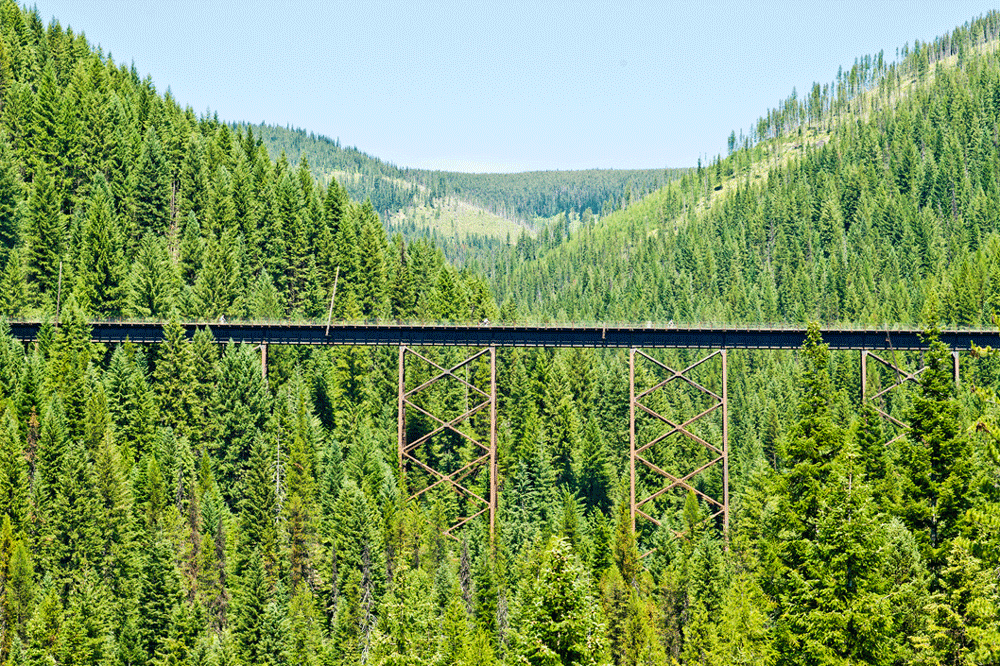 Bitterroot Corridor + Missoula
The Bitterroot Trail is a 50-mile-long paved path from Missoula to Hamilton, following the Bitterroot River, Bitterroot Mountains and Sapphire Range. Take the trail as far as you want, exploring the towns along the way, before turning around.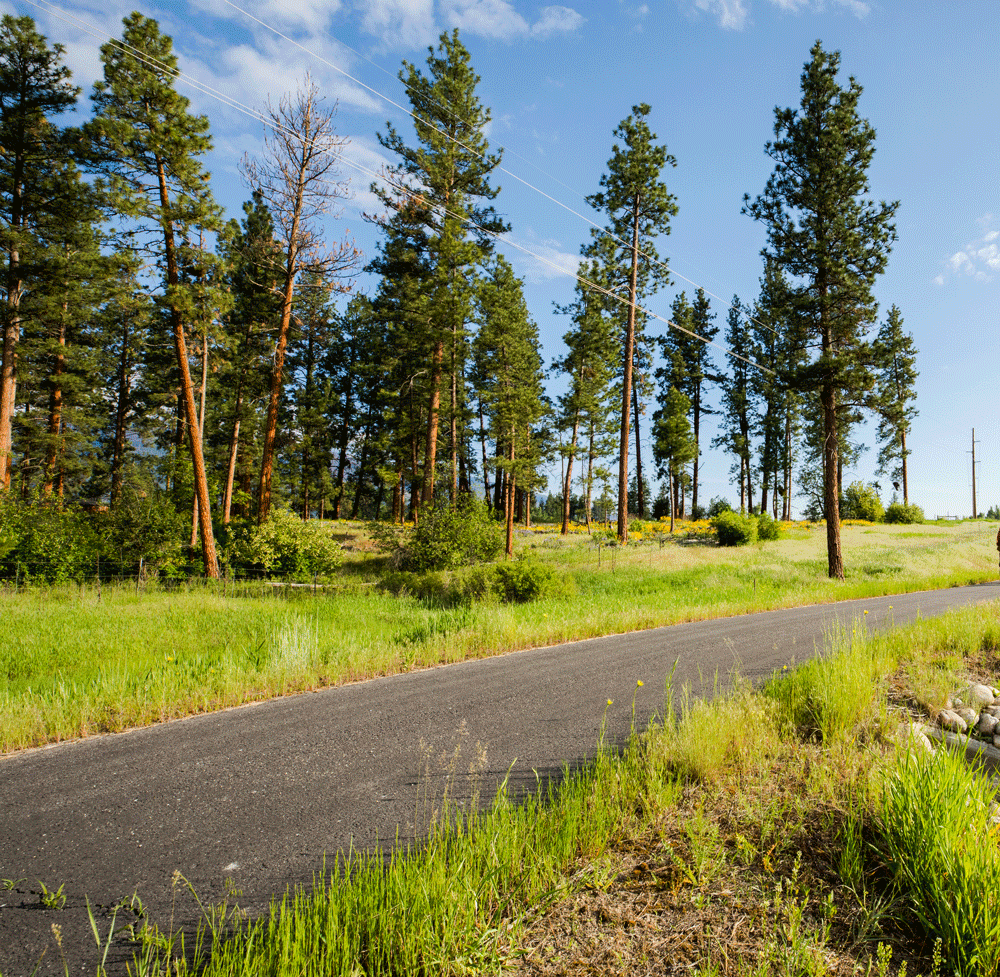 Located near Stevensville, the Lee Metcalf National Wildlife Refuge boasts more than 240 species of birds plus large mammals such as white-tailed deer, yellow-bellied marmots, porcupines and beavers. A half-mile paved, wheelchair-accessible trail begins at the parking lot, leading to a picnic area. Additionally, Wildfowl Lane is a 3-mile county road through the southern half of the refuge that provides a close look at ponds packed with waterfowl.
The Travelers' Rest State Park Trail is a 1.7-mile interpretive loop through the centuries-old gathering place of the Bitterroot Salish Tribe and campsite where Lewis and Clark rested and prepared for their journey to and from the Pacific Ocean more than 200 years ago.
The city of Missoula has many accessible parks, trails and recreation areas. Some of our favorites include the paved 7 miles of trails at Fort Missoula Regional Park, the Missoula Riverfront Trail System through downtown and the university area, Greenough Park Trail along the Rattlesnake Creek and McClay Flats Nature Trail—a flat, compacted dirt loop with 12 interpretive signs leading to the Bitterroot River.
Blackfoot Corridor
Milltown State Park offers jaw-dropping views of the Missoula Valley and Blackfoot River at the end of the Milltown State Park Overlook Trail. There are two park entrances connected by a paved trail that follows the Blackfoot River.
Flathead Corridor + Whitefish + Kalispell
In Flathead National Forest, the Krause Basin Interpretive Trail is a 0.25-mile loop with 12 stations that provide information about the old-growth hemlock forest. The Tally Lake Campground Trail weaves 0.4 miles through the campground, over a creek, and connects a picnic area to an open-air pavilion.
Explore Whitefish on the paved Whitefish River Path. Maintained all year round, the path travels 15 miles through town, along the Whitefish River and part of Whitefish Lake.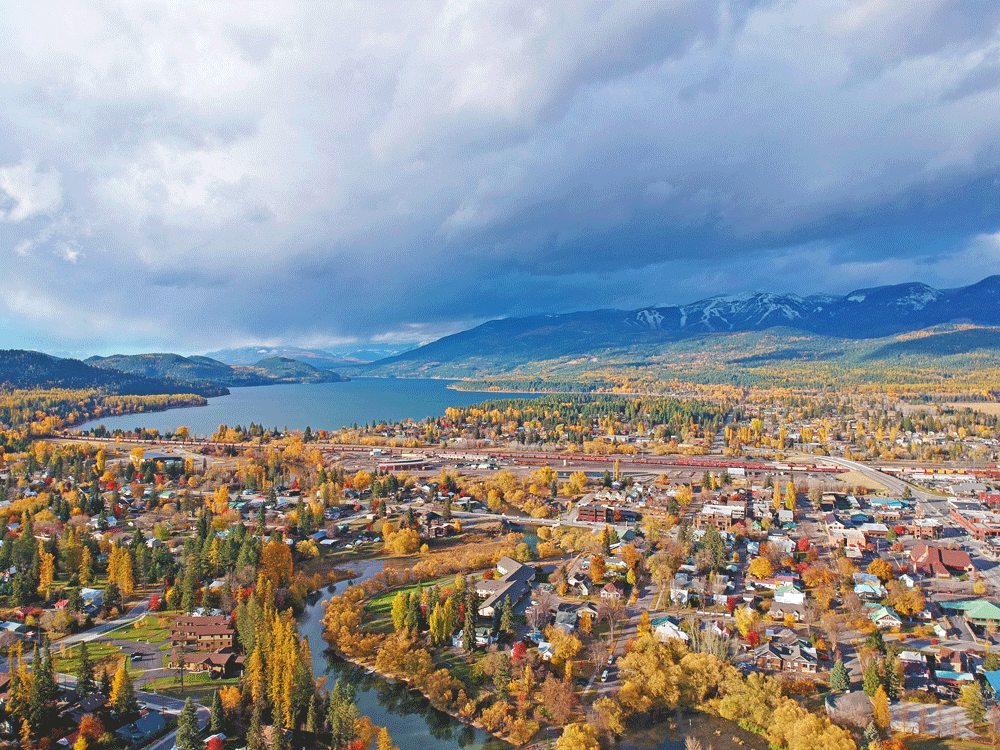 The Great Northern Rail Trail is built on a former Great Northern Railroad route. Twenty-two miles of paved trail connect Somers, Kalispell and Kila. Parking is available so you can choose your own starting and ending points.
Lone Pine State Park overlooks the breathtaking Flathead Valley. The White Memorial Loop is a 0.3-mile loop serving up views of Flathead Lake, Big Mountain and Glacier National Park.
The Polson Interpretive Trail is a 1.1-mile out-and-back trail along the shore of Flathead Lake.
Glacier National Park Corridor
Apgar Visitor Center has a 0.25-mile paved path to Apgar Village, Apgar Campground and Lake McDonald. The Apgar Bike Trail is a longer option and is a compacted dirt path that takes you 4+ miles to the Old Belton Bridge.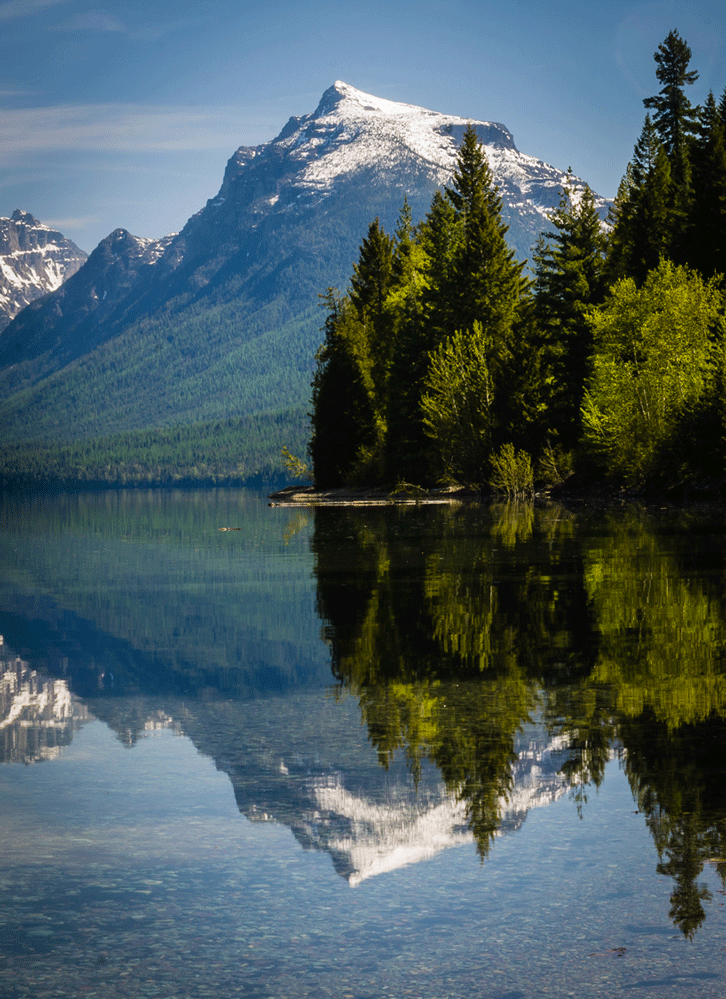 The Trail of the Cedars is one of our favorite places in Western Montana. This popular 1-mile trail loops on a wooden boardwalk and takes you through a stunning cedar and hemlock forest.
Running Eagle Falls Trail is a 0.6-mile hard-packed soil loop that leads to a beautiful rock formation waterfall at the end of the trail.
Glacier National Park Accessible Overlooks/Campgrounds/Areas
Glacier National Park Accessibility Information
I-90 Corridor
The Route of the Hiawatha trail is touted as one of the most breathtakingly scenic stretches of railroad in the country. The trail is 15 miles one way on a high-quality dirt/gravel path with a gradual, downhill grade the entire way. There are 10 train tunnels, with the longest being 1.6 miles, and seven sky-high trestles. There is a shuttle at the end and adaptive equipment such as wheelchairs can be used on the trail.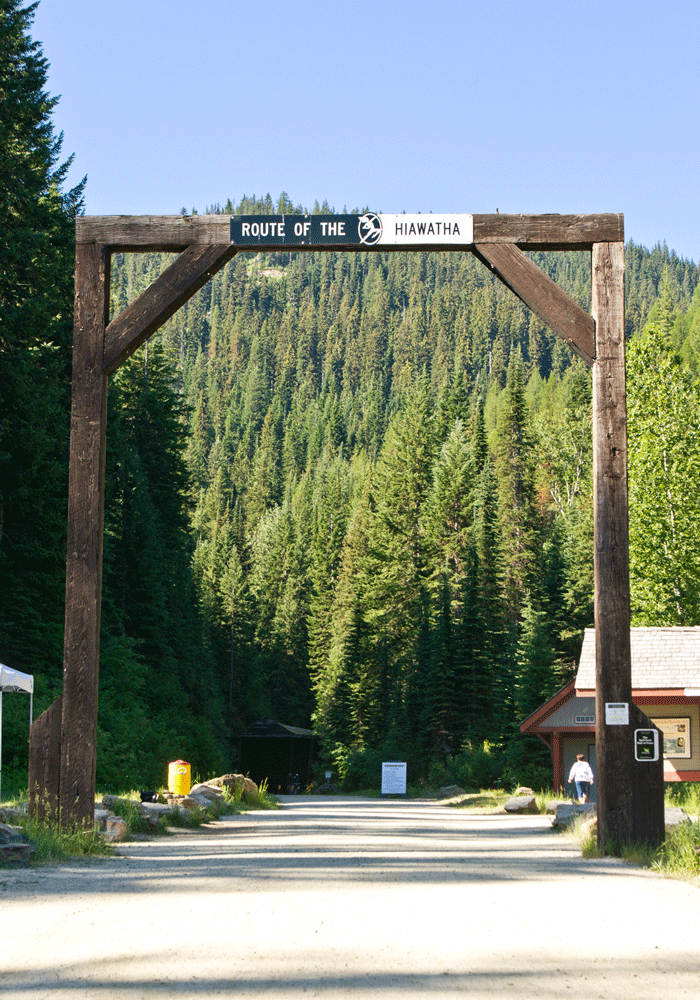 Take the Frenchtown Pond Loop 1.3 miles around the pond at Frenchtown State Park. A popular place for family gatherings, on-site facilities include a park, two small shelters, picnic areas, barbecue pits and restrooms.
Tour 200 Corridor
Ross Creek Cedar Grove trail is a 1-mile-long interpretive walking trail among some of the country's largest cedar trees that can grow up to 8 feet in diameter.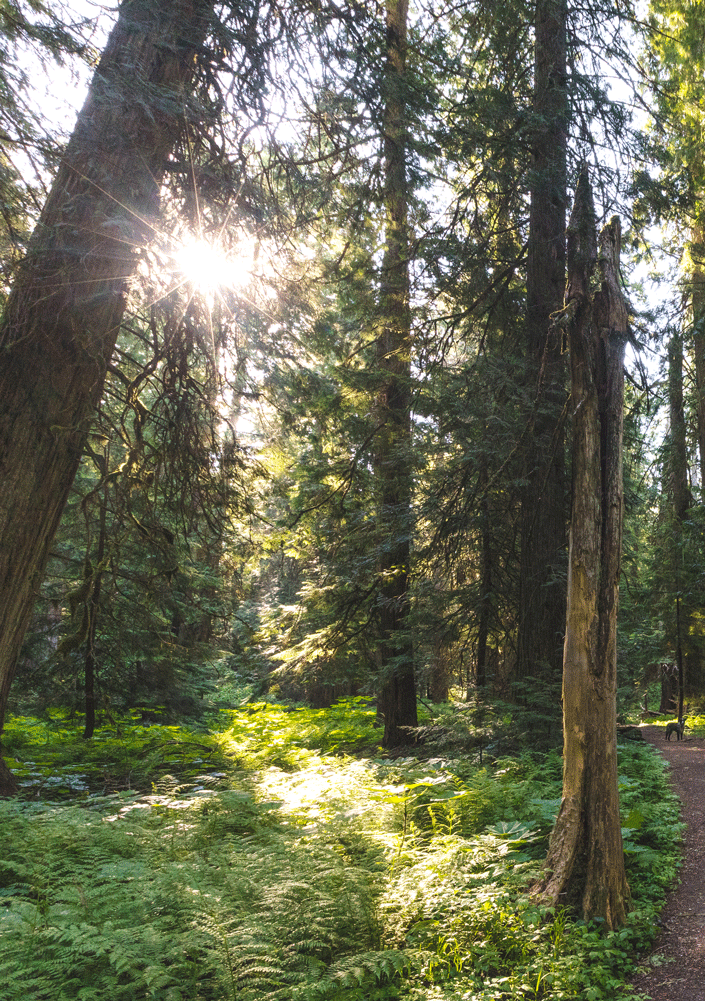 In the Kootenai National Forest, Little North Fork Falls is a 0.8-mile out-and-back trail to a waterfall near Lake Koocanusa. The Little Therriault Lake campground has an accessible trail on compacted gravel that loops 0.9 miles around the lake.
Please note, we ask that all our visitors and residents recreate responsibly by being mindful of the following: practice physical distancing; know before you go; plan ahead; play it safe; leave no trace and build an inclusive outdoors. Take the Tourism Pledge to travel responsibly in Glacier Country.
July 6, 2021
Related: Bitterroot Valley, Blackfoot Corridor, Bonner, Clark Fork Corridor, Frenchtown, GNP Surrounding Area, I-90 Corridor, Kalispell, Kila, Lolo, Missoula, Montana, Outdoor Fun, Stevensville, Sula, Vacation, Whitefish