Earlier this summer, one of my dear friends called and told me that he was planning a trip to Montana to visit the state's luxury guest ranches. I (quickly) volunteered to travel with him while he was here and we soon made plans to visit The Ranch at Rock Creek. 
Located a short drive from Philipsburg in Montana's Flint Creek Valley, The Ranch at Rock Creek encompasses 6,600 acres that include mountains, meadows and the blue-ribbon waters of Rock Creek. While I had been to the ranch before, this was my first time spending any amount of time there and I have to tell you one thing: I LOVED IT.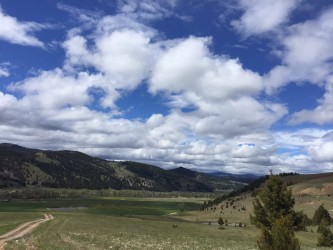 From the setting to the activities and the food to hospitality, I was blown away by the beauty and attention to detail. Also, I'm fairly certain that The Ranch at Rock Creek has the nicest staff in Montana. I'm not kidding when I tell you that everyone we met was not only genuinely nice and kind, they asked (and remembered) each of our names.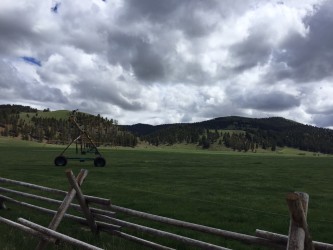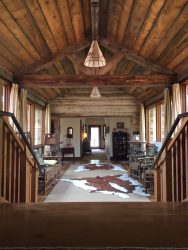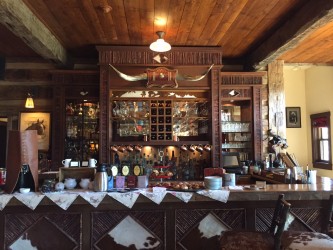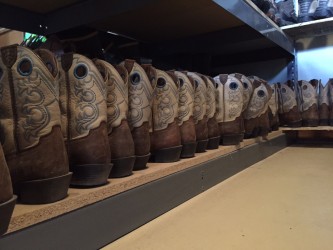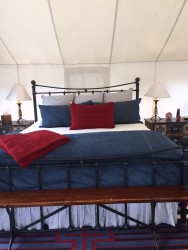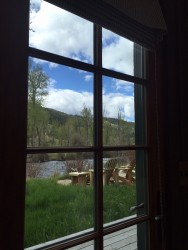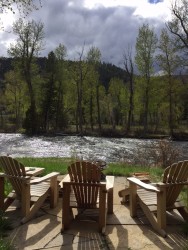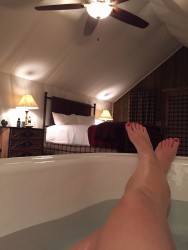 During our two days at The Ranch at Rock Creek, we packed in as much western fun as possible, including shooting lessons, a rodeo, fly-fishing and sitting outside our glamping cabin listening to the waters of Rock Creek rush past. We also attended a barn dance (where I sang with the band, Cold Hard Cash) and filled our tummies on tasty western BBQ.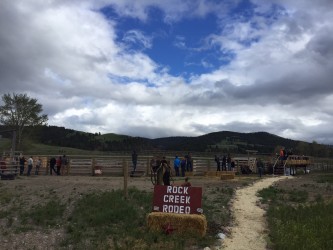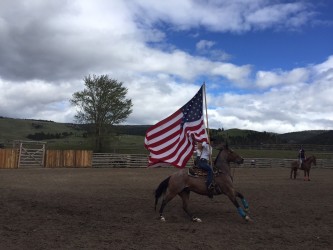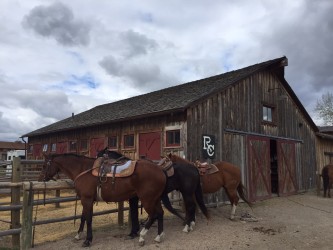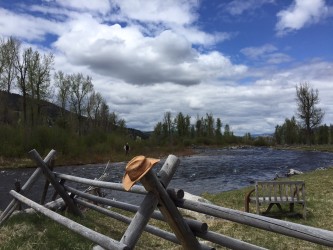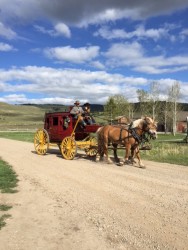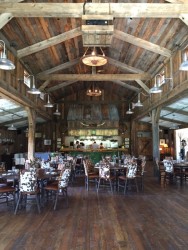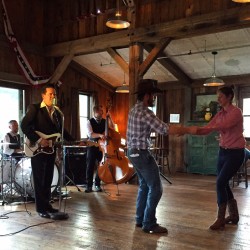 It was the perfect weekend.
And just in case you're planning a trip to The Ranch at Rock Creek, here's a few things to note:
-The ranch is open year-round and offers various packages throughout the year.
-A stay at the ranch is all-inclusive (lodging, meals, drinks, guided activities, etc.). This was something I really appreciated, because it meant we didn't need to worry about taking money or credit cards around with us. Instead, we were able to just kick back and enjoy every moment.
-Plan to spend time in nearby Philipsburg and mine sapphires at Gem Mountain or The Sapphire Gallery, followed by a visit to The Sweet Palace. And if you want to meet locals, head to the Philipsburg Brewery around 5 p.m.
xo,
TT
July 14, 2015
Related: Guest Ranch