Western Montana is known for outdoor recreation, and for good reason—instant access to the outdoors makes this place a world-class destination. That said, sometimes the weather or mood makes you want to hunker, and, if that's the case, we've got you covered. Here's an A to Z list of our favorite indoor activities in Glacier Country—but take note, our indoor game rivals our outdoors as far as fun-factor and variety go. You might even be tempted to extend your visit.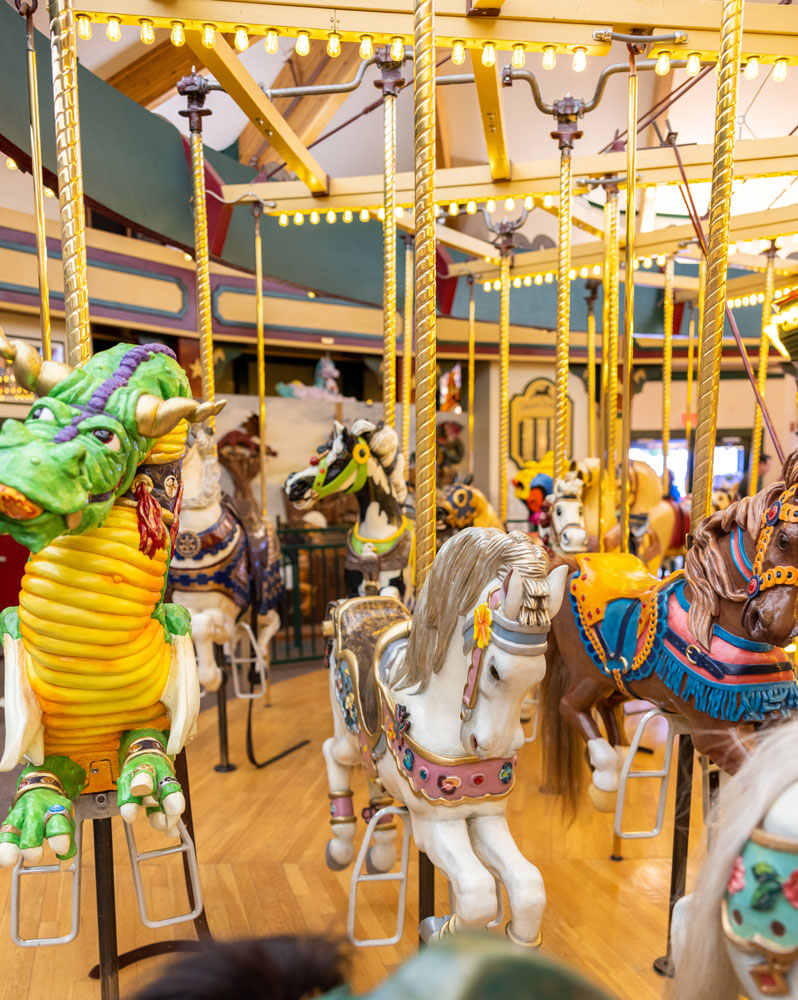 A – A Carousel for Missoula. For family fun, head to the carousel and take a spin or two before exploring downtown Missoula.
B – Breweries. Western Montana has more than 30 breweries, many serving up award-winning beer.
C – CREATE Art Bar is a DIY workshop and art studio in downtown Missoula. Pick one of their 20-plus projects to do, and they'll guide you through while you sip craft cocktails, beer or wine.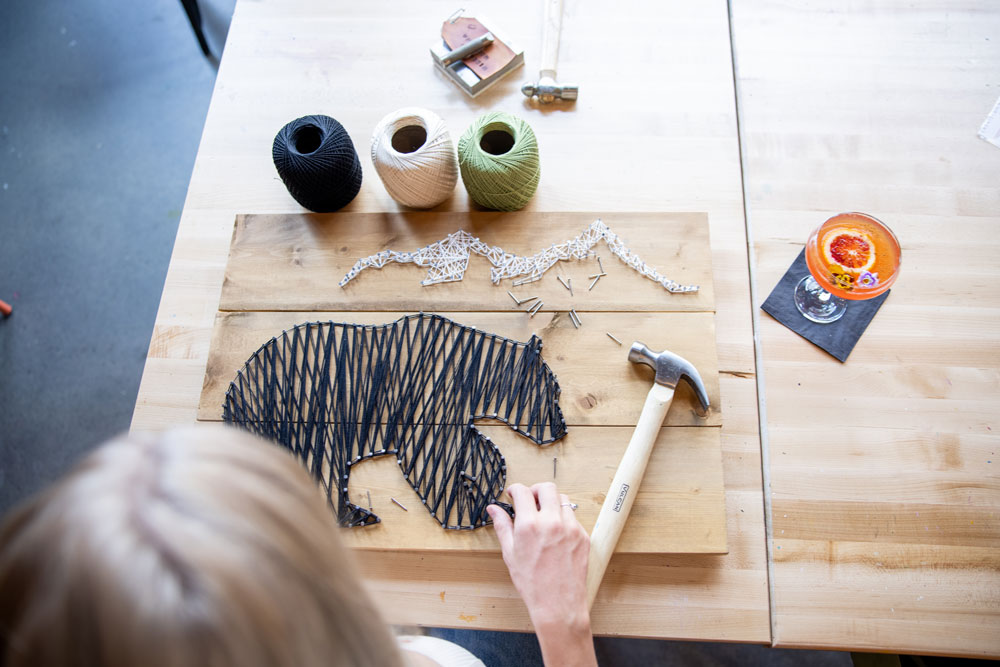 D – Dick Idol Gallery in Whitefish holds paintings, sculptures, and other curiosities, like antler furniture and decorative skull mounts.
E – Eureka's Majestic Theater. Find blockbuster names and new films at the quaint Majestic Theater.
F – Flathead Lake International Cinemafest in Polson brings together filmmakers from far and wide for movie screenings. In Missoula, catch the Fly Fishing Film Tour and the Big Sky Documentary Film Festival.
G – Gild Brewing is the perfect place to lounge around on a cold day. Sample what's on tap, grab a bite to eat and then go to the basement to play pinball in the arcade. Located on Missoula's Hip Strip.
H – Hank's Hatchets Axe Throwing in Whitefish is exactly what it sounds like. Grab a hatchet and aim it at a wooden target on the wall, you'll be surprised how much fun you have.
I – International Wildlife Film Festival in Missoula showcases the finest in wildlife and environmental filmmaking. Take in stories that promote awareness, knowledge and an understanding of the world around us.
J – Jackalope Axe Throwing lets you test your grit and aim while throwing an axe. Located in Kalispell.
K – KINDRED skin + sole. Pamper yourself from head to toe at KINDRED in Missoula.
L – Lolo Creek Distillery creates mouthwatering cocktail concoctions. When it's time to eat, head next door to Lolo Creek Steakhouse for a classic Montana steak.
M – Missoula Public Library is not to be missed. Newly constructed, the library was awarded the "Public Library of 2022" and "World's Best Library of 2022" by the International Federation of Library Associations and Institutions.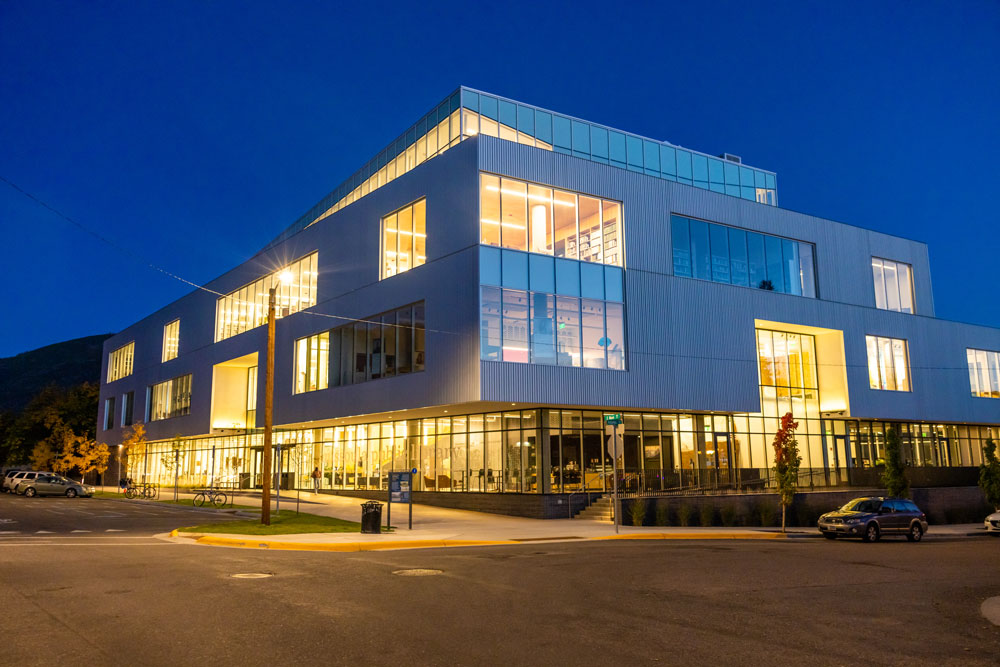 N – Northwest Montana History Museum. Formerly home to the historic Kalispell Central School, the museum carries on its educational tradition by preserving and presenting stories from the Flathead Valley's history.
O – Old Jail Museum was formerly the county jail, sheriff's office and residence. View historical artifacts, maps and photographs providing a glimpse into the early days of mining, logging, farming and ranching in Sanders County. Located in Thompson Falls.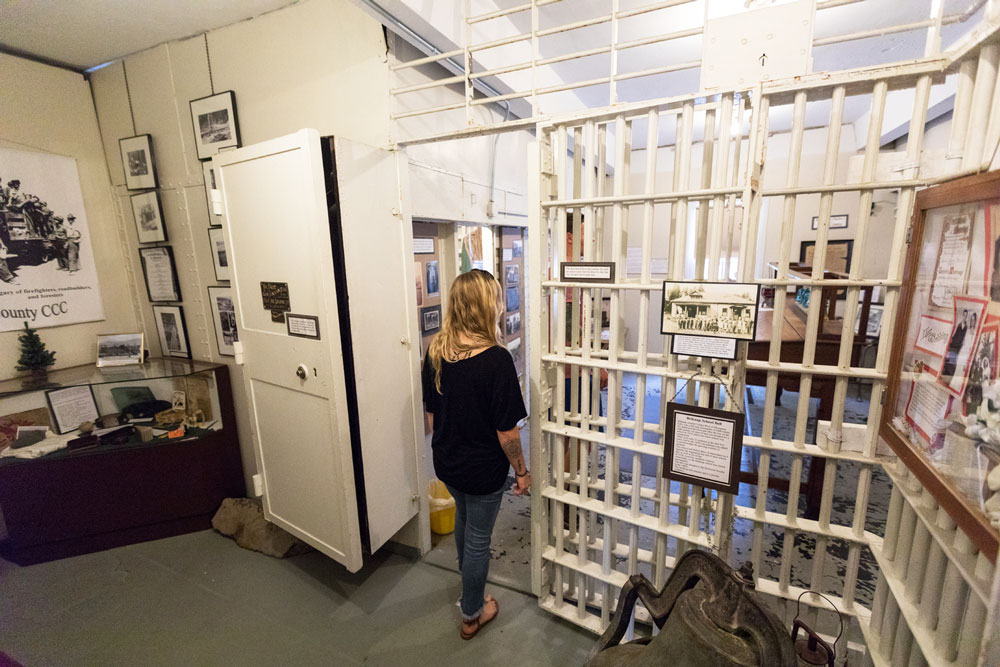 P – Pin & Cue in Whitefish is the place to go for bowling, food, drinks and fun.
Q – Quinn's Hot Springs Resort. While the hot springs pools are outside, if you had to be outside, in one of these warm pools would be our top choice. Quinn's, located in Paradise, also has a restaurant and tavern that are open to the public.
R – Red Rooster Vintage in Eureka is the perfect place to explore. Find antique and farmhouse decor, furniture and more.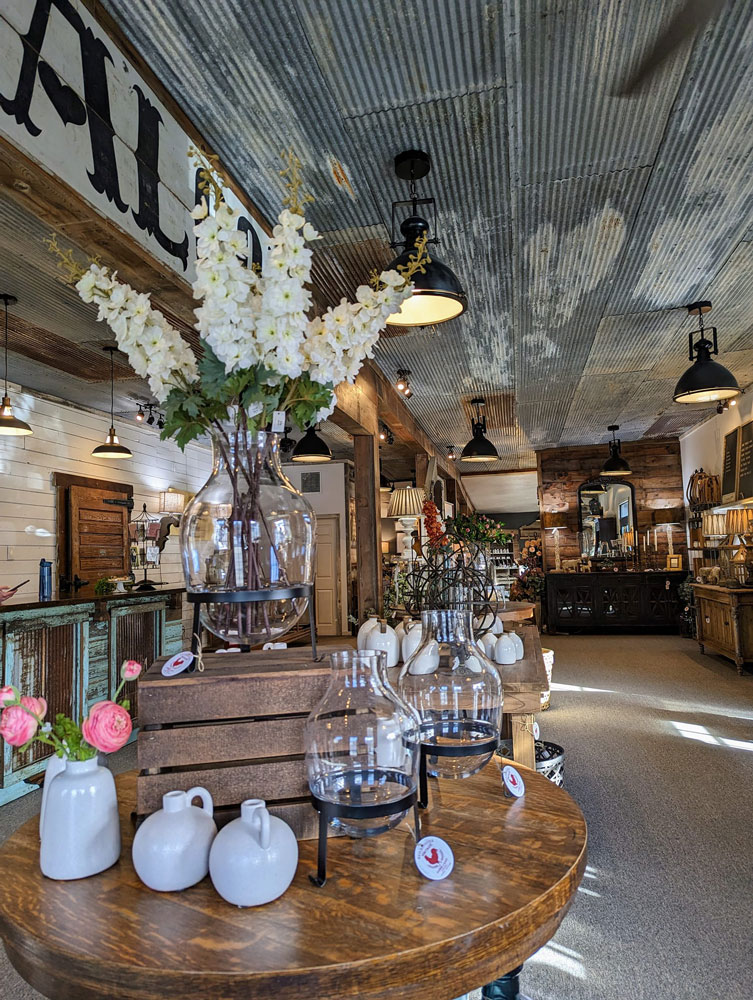 S – Sunflower Gallery. The cheerful blue and yellow home on Main Street in Thompson Falls is Sunflower Gallery. Stop in to see arts and crafts from local Montanans.
T – The Wave Aquatic & Fitness Center is another great family outing. Let the kids burn off some energy swimming or at one of the children's programs. The Wave in Whitefish offers single-day and seven-day pass options.
U – Unhinged encourages you to let loose and "smash your stress to pieces" in Missoula's new rage room. Smash, hammer and shatter random stuff (or your own items) in a safe, controlled space.
V – Valhalla VR Escape Room in Polson puts a twist on the classic escape room game by placing the escape room in virtual reality.
W – Whitefish Theatre Company. Live theater is always in season. Current productions include "Evelyn in Purgatory" and "Suite Surrender."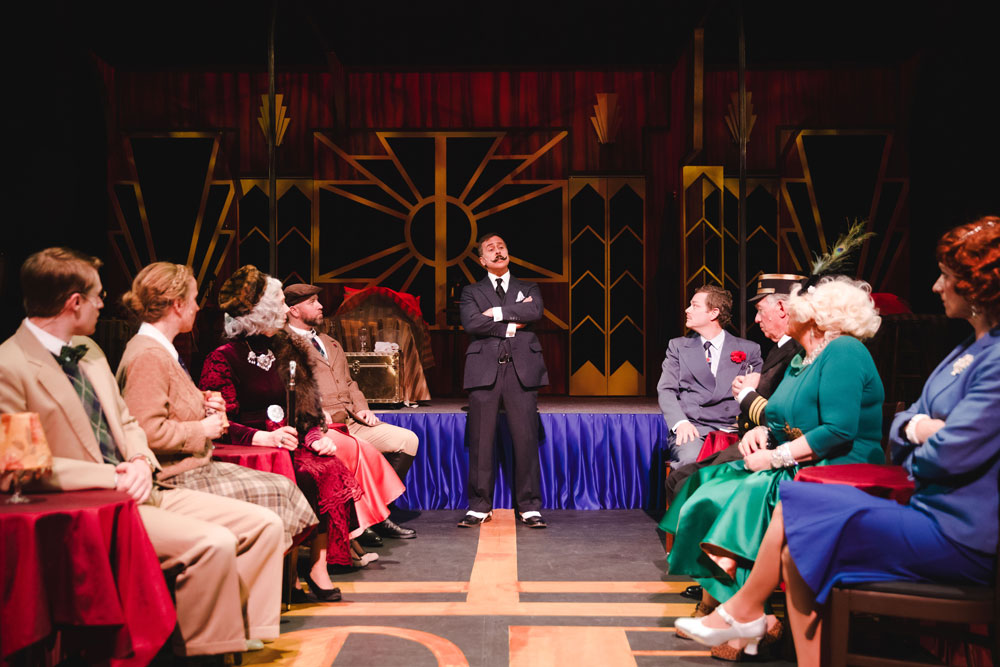 X – X-country ski lodge at Dog Creek Lodge + Nordic Ski Center offers on-site ski shop, full coffee bar and restaurant and a game room. Located in Onley.
Y – Yaak Montana is home to the infamous Dirty Shame Saloon, the Yaak Tavern Restaurant and Bar, and the Yaak River Mercantile.
Z – Zootown Arts Community Center in Missoula is a gallery, holds shows and events, and offers art programs for adults and children. There's always something going on at the ZACC.
Please note: We ask that all our visitors and residents Recreate Responsibly by being mindful of the following: practice physical distancing; know before you go; plan ahead; play it safe; leave no trace; tread lightly; and help build an inclusive outdoors.
February 13, 2023
Related: About, Breweries, Eureka, Family Fun, Indoor Fun, Kalispell, Lolo, Missoula, Montana, Museums, Paradise, Performing Arts, Polson, Shopping, Thompson Falls, Vacation, Whitefish, Yaak