It's time to shine a light on one of Glacier Country's most-underrated places—the Mission Valley, where you'll find real Montana fun and picture-perfect views around every bend on the Flathead Indian Reservation.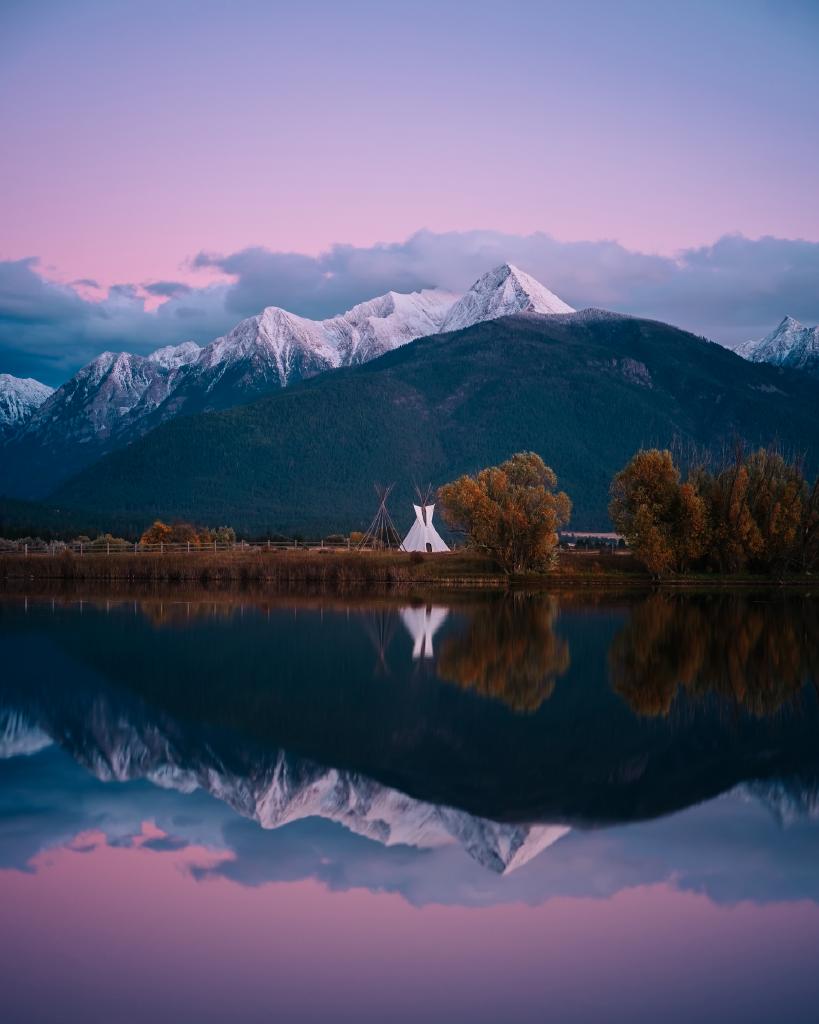 Here are 9 must-see attractions in Montana's Mission Valley.
1. Garden of One Thousand Buddhas
Find your Zen in one of Montana's most tranquil settings just north of Arlee at the Garden of One Thousand Buddhas. Stroll through the public park, botanical garden and Buddhist center evoking enlightenment and awakening. The location and architecture of the garden was born out of a prophetic vision that Tulku Sang-ngag Rinpoche had as a child, and the Montana backdrop only adds to the serenity of the experience.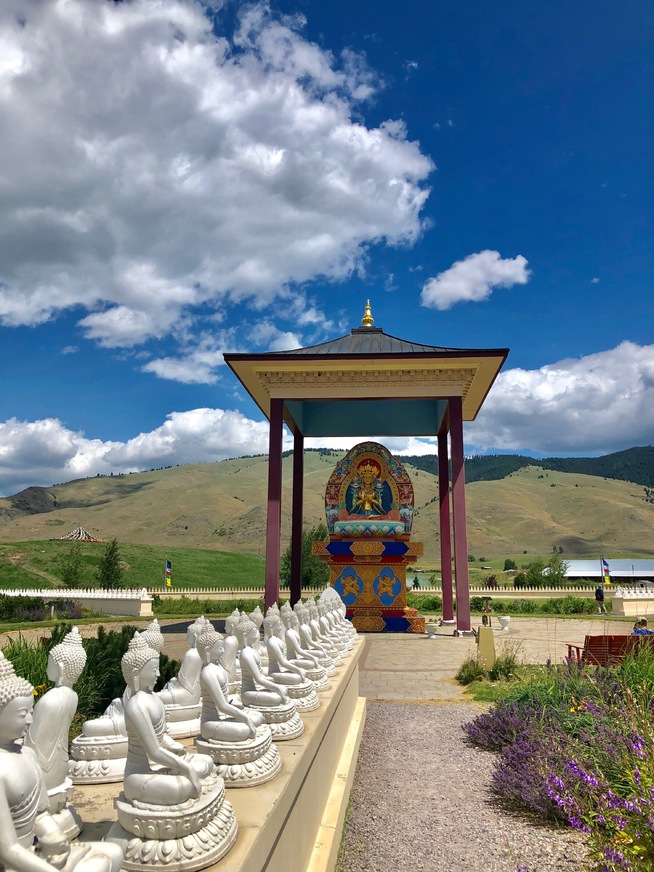 2. The Mission Mountains from Ravalli Hill
Hands down, this is one of the best views in Montana and it's not really off the beaten path—it's right on U.S. Highway 93. This view is best taken in by pulling off the highway onto the scenic overlook and spending at least a few minutes looking at one of the wildest mountain ranges in the West. Travel Tip: Catch a Western Montana sunrise here.
3. Three Chiefs Cultural Center 
As far as museums in Western Montana go, the Three Chiefs Cultural Center in St. Ignatius is a favorite. The museum shares the history and culture of the Salish, Pend d'Oreille and Kootenai tribes and has artifacts and exhibits on display. Take the guided tour for an in-depth history of Tribal Nations in Glacier Country. The center's tour guides will share incredible insights into the tribal histories, traditions and more.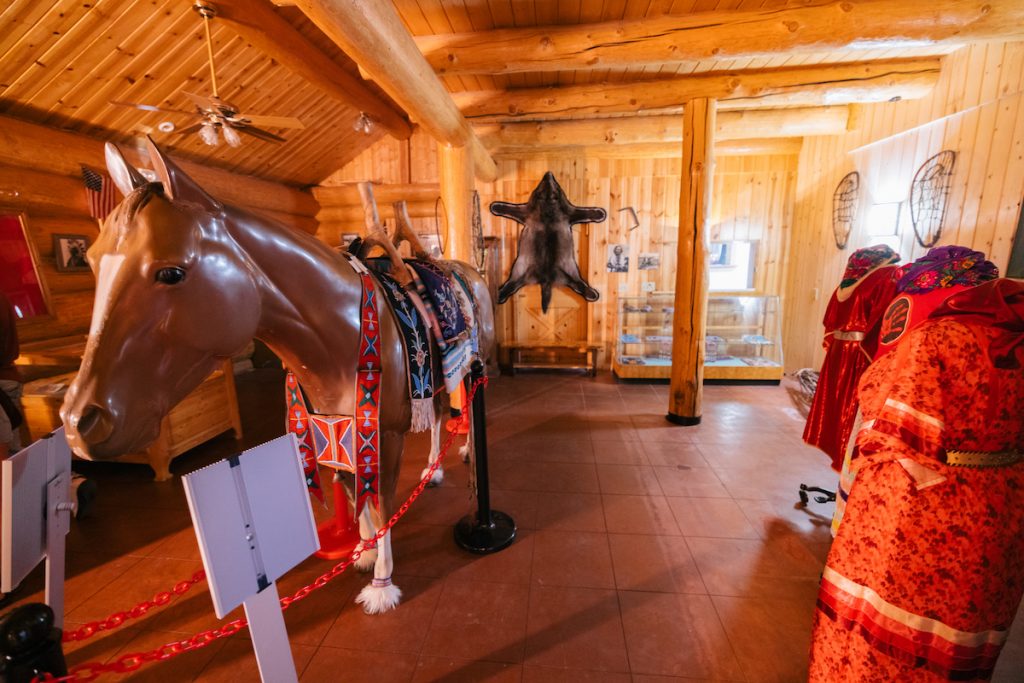 4. Bison Range
At the base of the Mission Mountains in Moise, the 18,500-acre Bison Range offers breathtaking views and wildlife watching. Bring your cameras, photographers. Keep an eye out for bison, elk, deer, bighorn sheep and multiple species of birds. The Bison Range is open daily from dawn to dusk, year-round. You'll find a nature trail as well as three wildlife drives in the range: West Loop and Prairie Drive are short year-round drives, and Red Sleep Mountain Drive travels through the heart of the reserve and is open mid-May to mid-October.
5. Ninepipes Museum of Early Montana
Located next door to Ninepipes Lodge is one of the Ninepipes Museum of Early Montana. Operated by a well-known Mission Valley family, the Cheffs, the museum has a well-curated collection of hundreds of Western Plains Indian artifacts, as well as exhibits on early settlers, the fur trade and cowboy way of life. Don't miss the view and the nature trail!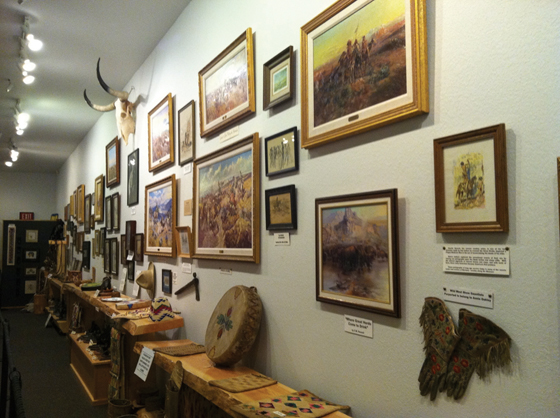 6. Great Gray Gifts and Ninepipes Lodge
Located just off US-93, Great Gray Gifts is a Mission Valley fave. Owned by a husband-and-wife team from Ninepipes Lodge, the merchandise at Gray Gray Gifts is all hand-selected and includes many made-in-Montana products. Next door you'll find Ninepipes Lodge and Allentown Restaurant. If you're looking to stay and play in the Mission Valley, the lodge is a great home base.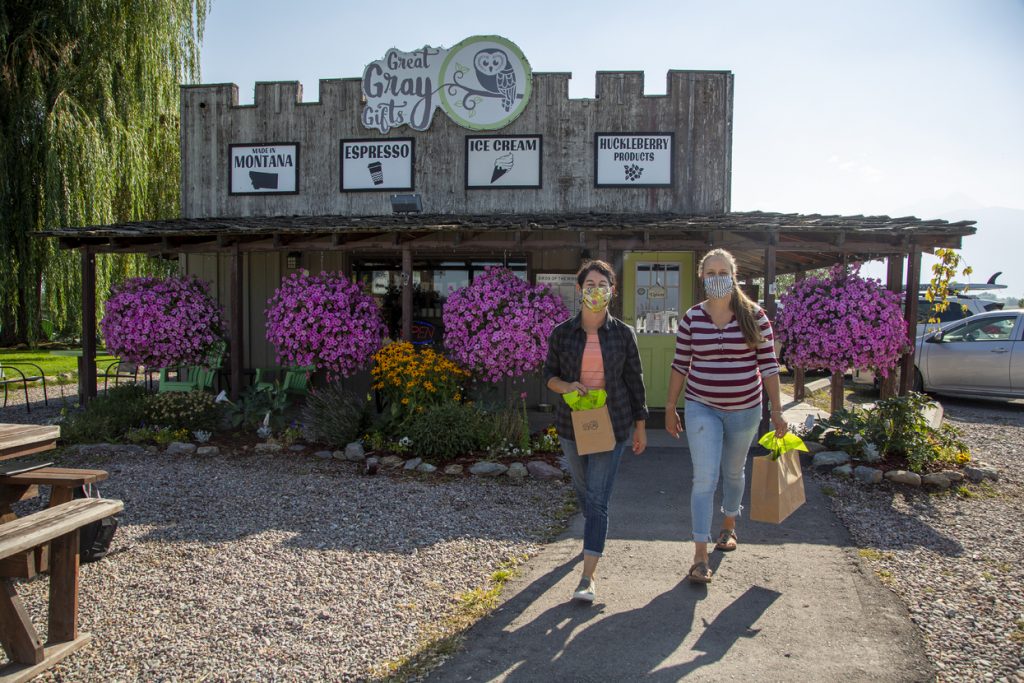 7. Mission Mountain Golf Course
Tee off against one of the most stunning backdrops in Western Montana at the Mission Mountain Golf Club in Ronan, where you'll enjoy lush fairways and beautiful greens.
8. Stella's Deli & Bakery
The breakfast and lunch sandwiches at Stella's Deli & Bakery in Ronan are delicious, complete with homemade buns and soups. This is THE place to stop for a bite in this sleepy little town, especially since they also serve homemade cinnamon rolls and pies.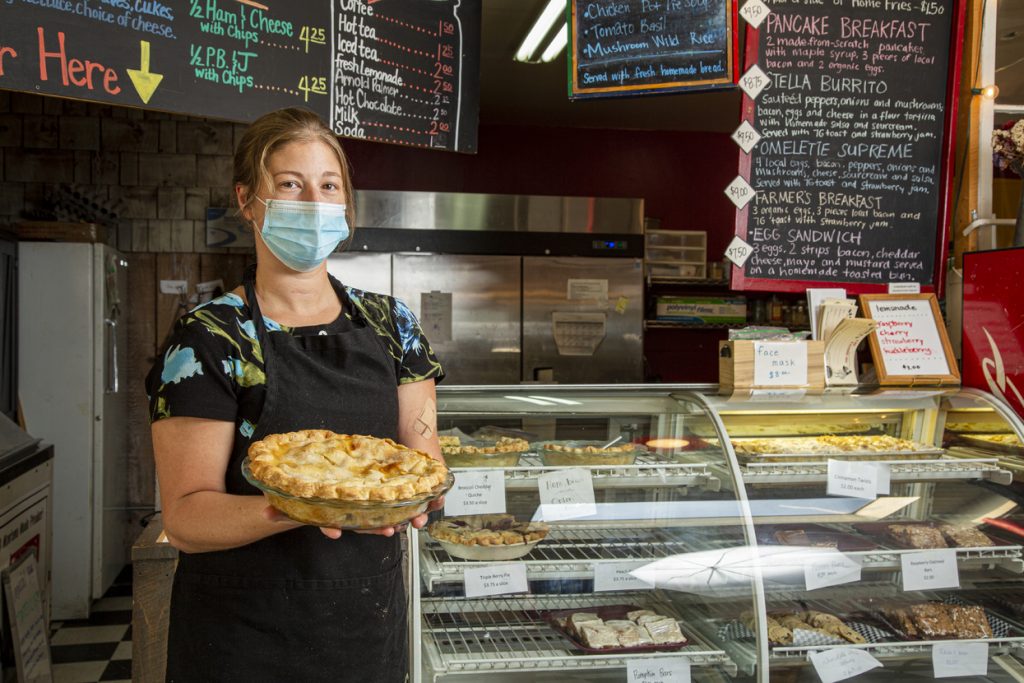 9. Muley Bluz-Cowboy Toys
Maybe you're not in the market for saddles and chaps, but Muley Bluz is still well worth the stop. You'll see some serious cowboy gear here, giving you an authentic glimpse of cowboy life in the West.
Please note: We ask that all our visitors and residents Recreate Responsibly by being mindful of the following: practice physical distancing; know before you go; plan ahead; play it safe; leave no trace; tread lightly and build an inclusive outdoors. Travel responsibly by reviewing Western Montana's COVID-19 information and guidelines at SafetyFirstMT.com.
September 20, 2021
Related: Arlee, Arts and Culture, Bison Range, Charlo, Dining, Flathead Corridor, Golfing, Moiese, Montana, Museums, Road Trips, Ronan, Shopping, St. Ignatius, Vacation