Glacier National Park is open year-round and every season in the park is stunning. Fall, however, is uniquely magical. The Crown of the Continent's glacier-carved valleys and mountainsides are painted with the golden hues of autumn, amplifying the already jaw-dropping views. Fewer visitors, abundant birding and wildlife watching, and exclusive biking access on the Going-to-the-Sun Road make it one of the best times to enjoy the park. Here are our top eight reasons why you should visit Glacier in its golden season.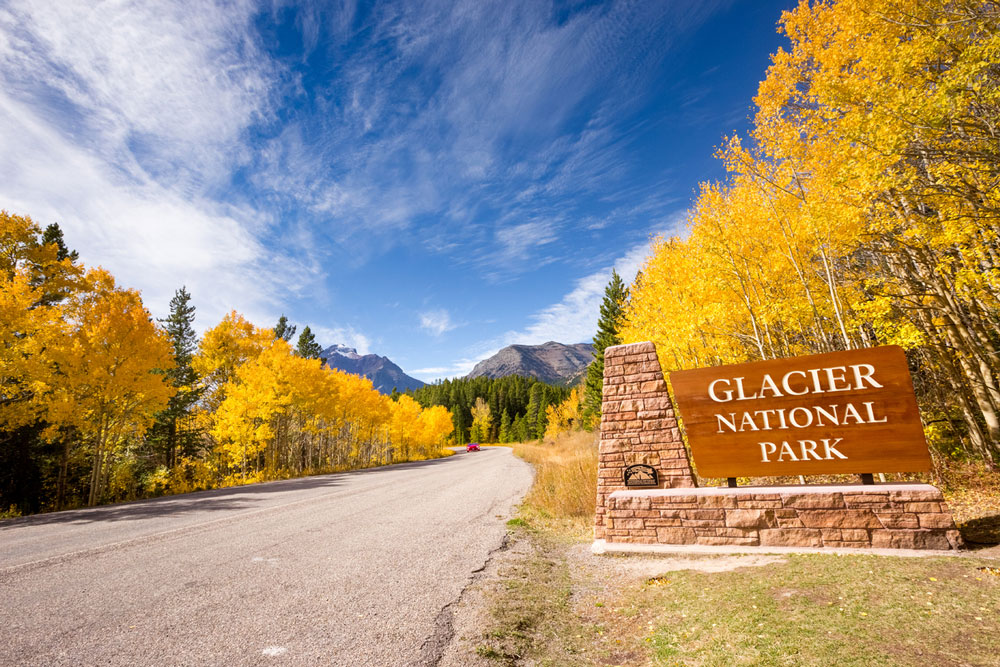 BIRD WATCHING
Glacier National Park's preserved and pristine landscape makes for prime bird habitat. Its skies are graced with soaring raptors, the lakes and rivers flush with waterfowl and shorebirds, and sweeping meadows and woodlands visited by beautiful songbirds. One bird you can expect to see in fall is the golden eagle—one of North America's largest and fastest birds of prey—as every fall thousands of them migrate through Glacier.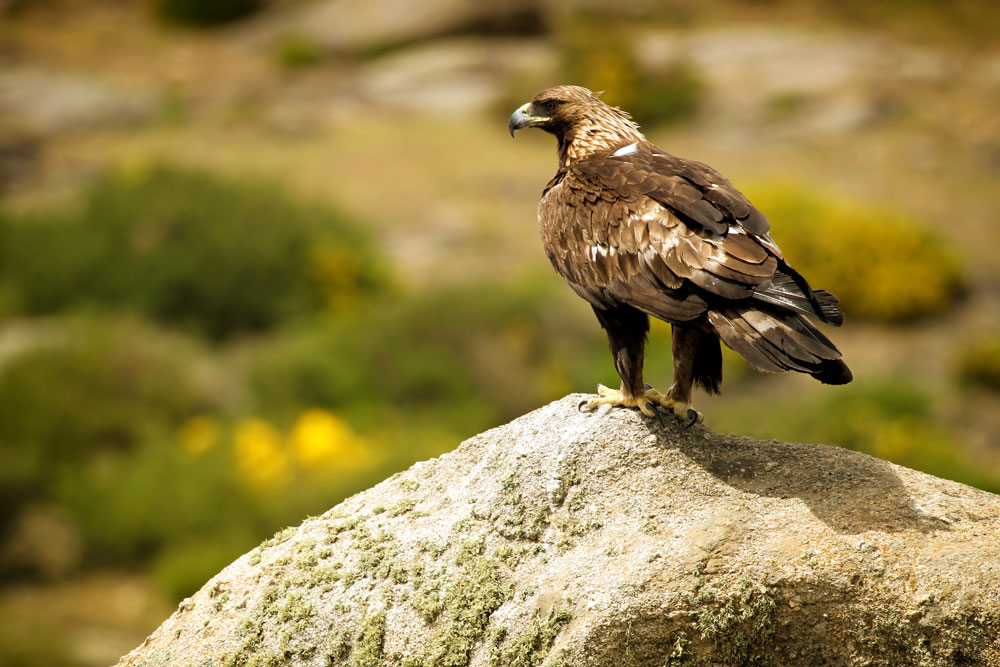 SCENIC DRIVES
Chase fall colors and enjoy the sheer beauty of golden alpine forests. With a landscape that varies from jagged mountain peaks to sweeping meadows, Glacier has world-class, scenic drives. A favorite route of ours is Looking Glass Road. This curvy route is located on the Blackfeet Reservation on the east side of the park. Along with picturesque views looking into Two Medicine, you'll also have a good chance of seeing wildlife in valleys along the highway, including bears, moose and wolves. Being amazed by Glacier can be as simple as driving around.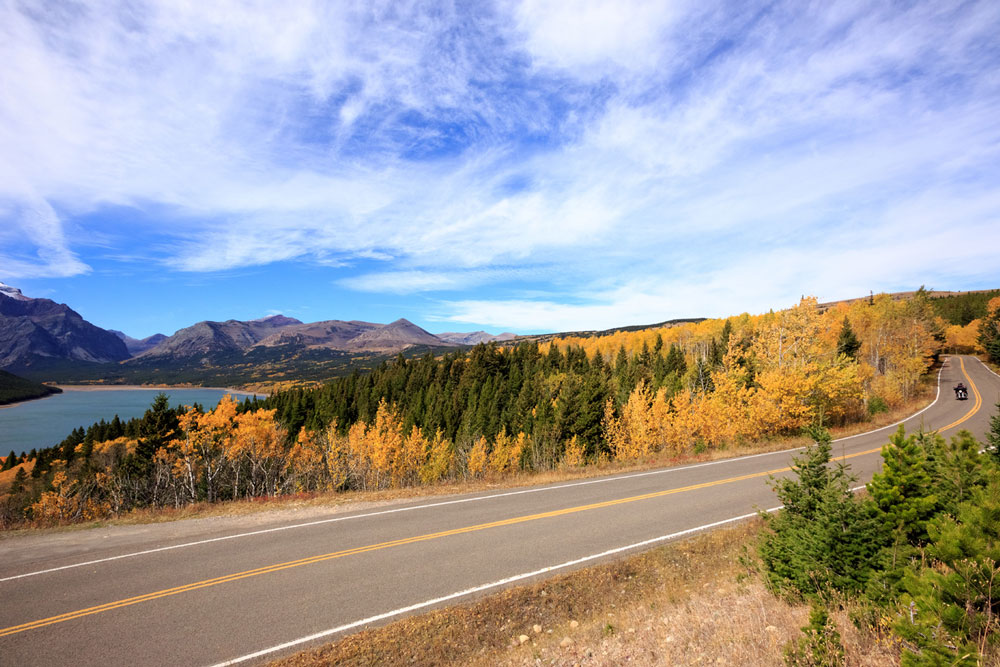 WILDLIFE WATCHING
One thing that makes Glacier so special is that we share the land with an abundance of beautiful, wild creatures; it's home to 19 large mammals, including bear, moose and bighorn sheep. As one of the most intact ecosystems in the lower 48 states, there are plenty of opportunities to view wildlife. During the fall, deer, elk and moose are in rut and bears enter hyperphagia (a stage where they eat and drink nonstop to gain weight in preparation for hibernation), making it the most active season to spot wildlife. As always, remember that the wildlife is just that–wild. Stay safe by respecting their space.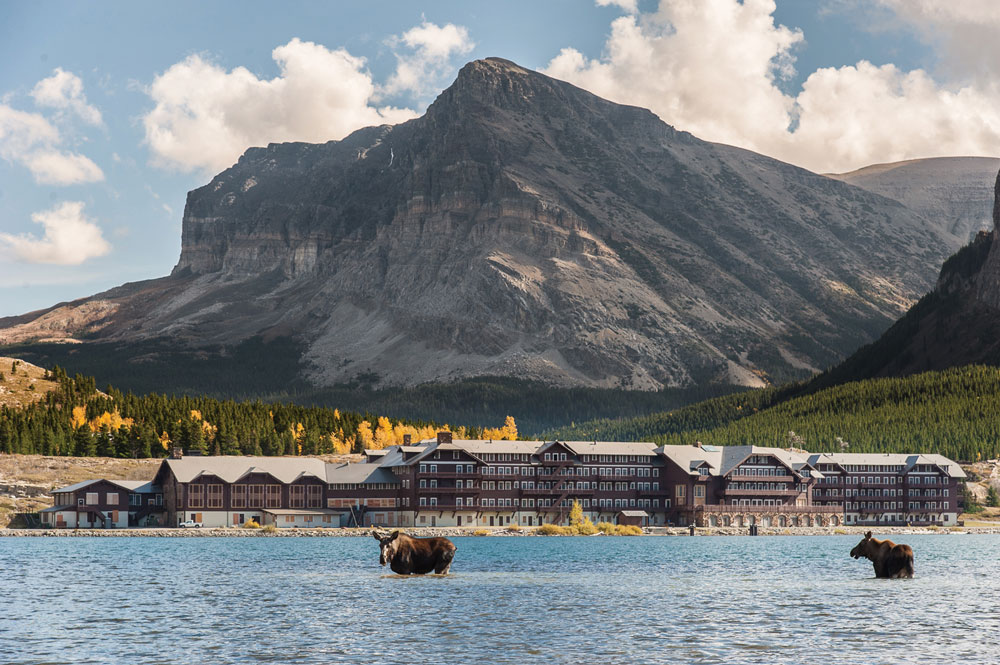 BIKE THE GOING-TO-THE-SUN ROAD
For many, the highlight of their trip to Glacier National Park is the Going-to-the-Sun Road—an engineering marvel and National Historic Landmark. Fall offers the unique opportunity to bike the Going-to-the-Sun Road, after the road has been closed to cars (Oct. 15, weather dependent). The cool temperature and awe-inspiring landscape make it a pretty epic way to spend a day in Glacier. Beginning in spring 2020, e-bikes will be allowed everywhere bikes are in national parks.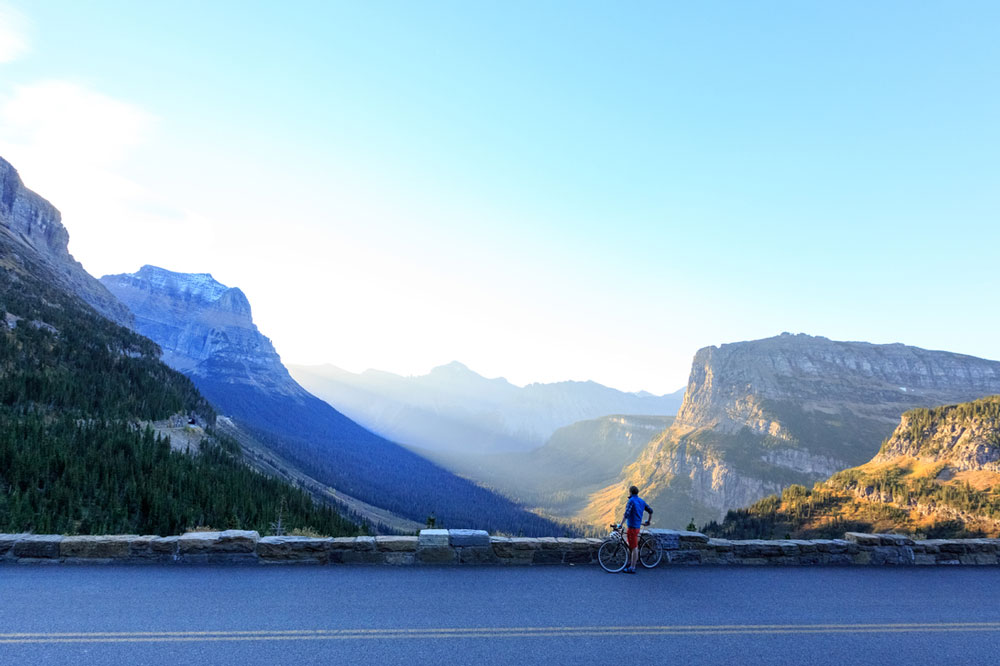 FISHING
Glacier National Park has some of the most pristine, undisturbed waters nature has to offer. Autumn specifically is an incredible time to fish Glacier—fewer folks on the water, quieter rivers and some of the year's best trout fishing. The Middle Fork of the Flathead River is chock-full of cutthroat and rainbow trout, prime for fly-fishing. Or reel in lake trout on Lake McDonald or one of the park's many glacial lakes. A valid fishing license is required for all types of fishing, and when fishing on tribal lands an additional license is required. Plan your visit and read the regulations before you go.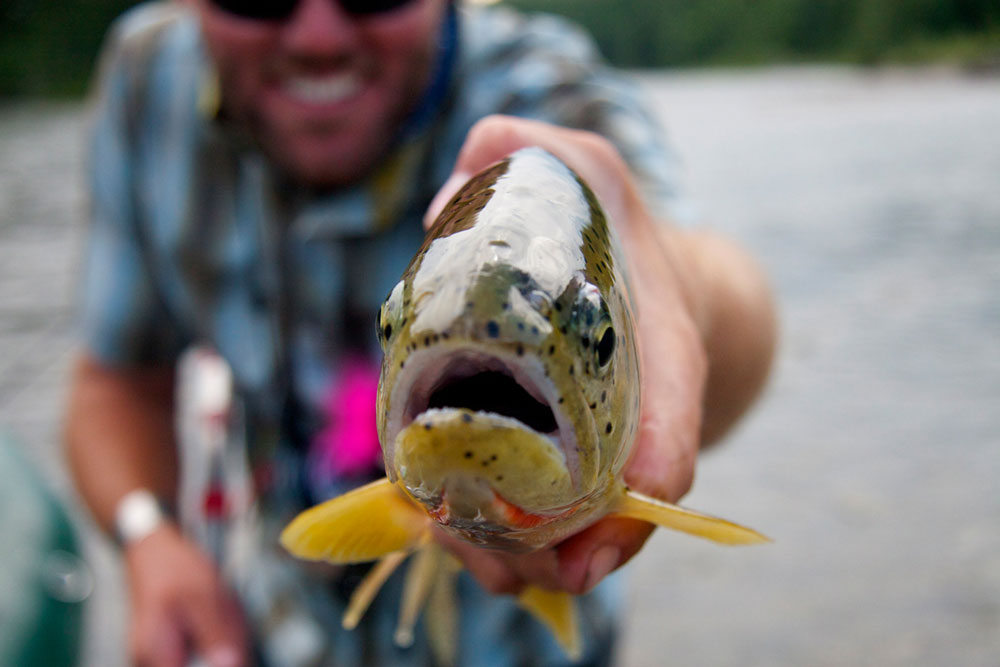 HIKING
Hiking is one of the most intimate ways to explore Glacier National Park, touring the terrain by foot allows you to get up close and personal with nature. Immerse yourself in the grandeur of fall while hiking one of the park's 734 miles of trails. Enjoy the uncrowded boardwalk on the Trail of the Cedars, or the stillness of a hike through an alpine forest to a glacial lake or cascading waterfall.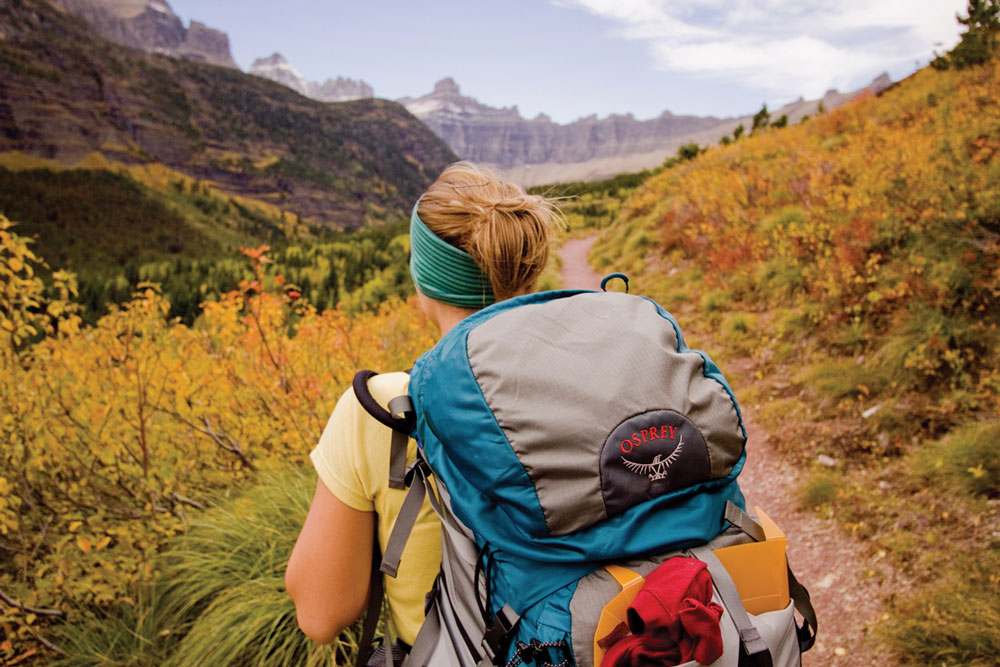 GLACIER BY TRAIN
Exploring Glacier National Park on Amtrak's Empire Builder is a fun and memorable experience. A round-trip journey from Whitefish to Cut Bank or a ride in from Seattle in the fall offer the opportunity to see Glacier draped in golden hues. There are several observation decks between the coach cars, and they provide incredible views. Cozy up—this very scenic and relaxing ride makes for a magical experience. You'll finally understand why your grandpa loves trains so much.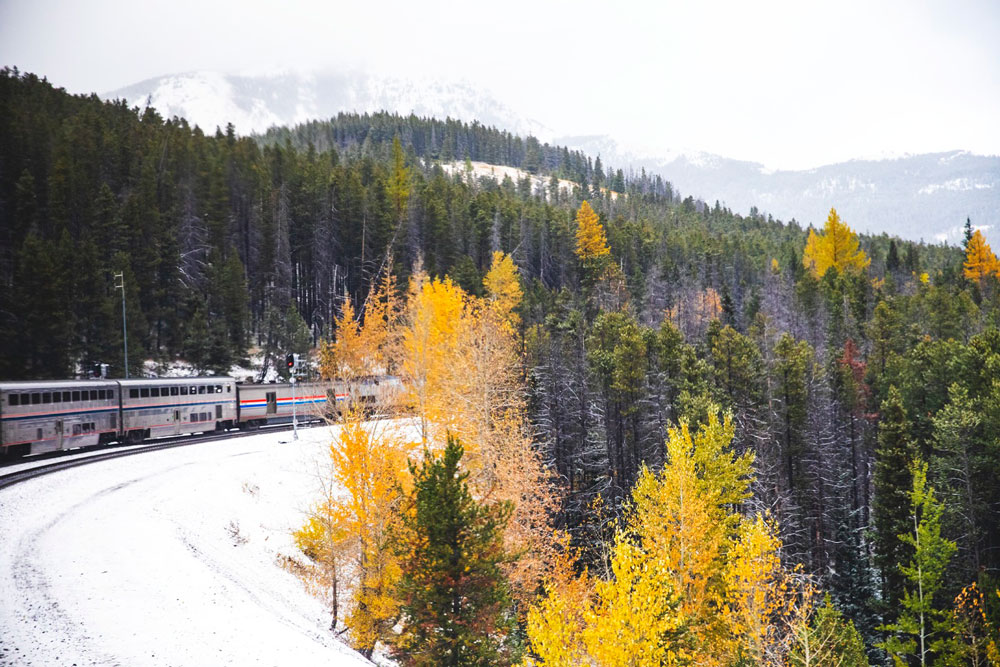 SHOULDER SEASON PRICING
Take advantage of shoulder season prices and uncrowded destinations. Grab a drink at Glacier Distilling Company in Coram. Open year-round, the historic Izaak Walton Inn in Essex sits track-side and combines railroad history with outdoor recreation, or opt to stay in the Historic Tamarack Lodge and Cabins complete with an on-site restaurant and espresso bar. All of your fishing, boating, hiking and camping rental needs can be found at Glacier Outdoor Center, or, if you're looking for a guided hike, rock climbing or winter sports excursion, Glacier Adventure Guides operates year-round in and around Glacier National Park.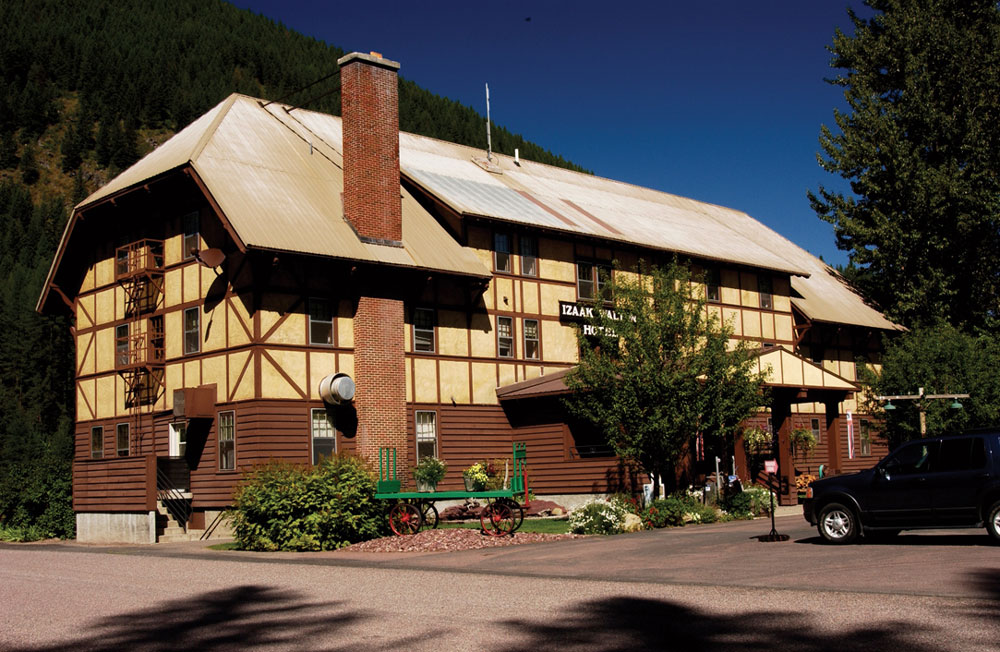 Traveling to Glacier National Park in fall is an unforgettable experience, best fitted with the flexible type of person who enjoys self-guided tours and seeing more animals than humans. Most of the lodging, restaurants and concessionaire services close mid-October. For the right person, going to Glacier National Park in the fall is an authentic, off-the-beaten-path opportunity to see the Crown of the Continent at its finest.
October 7, 2019
Related: Amtrak, Biking, Birding, Essex, Fall Fun, Family Fun, Fishing, Getting Around, Glacier National Park, Hiking, Montana, Parks, Road Trips, Stay, Vacation, Wildlife