You know that feeling you get when the leaves begin to change color and sweater weather is in the air? In Western Montana, we feel equal parts "let's get cozy" and "let's find some fall fun." Autumn is one of the best times to visit Glacier Country because the landscape is intensely gorgeous and there's much to explore.
Here are 7 things to do in Western Montana this fall.
1. Take a Scenic Drive
There's no denying Glacier Country is easy on the eyes, which means scenic drives are a dime a dozen around here. Add in the bounty of autumn and you've got yourself a real adventure. Western Montana boasts nine scenic travel corridors, where you can find your perfect mix of fall colors, snow-capped peaks, watchable wildlife and small-town charm.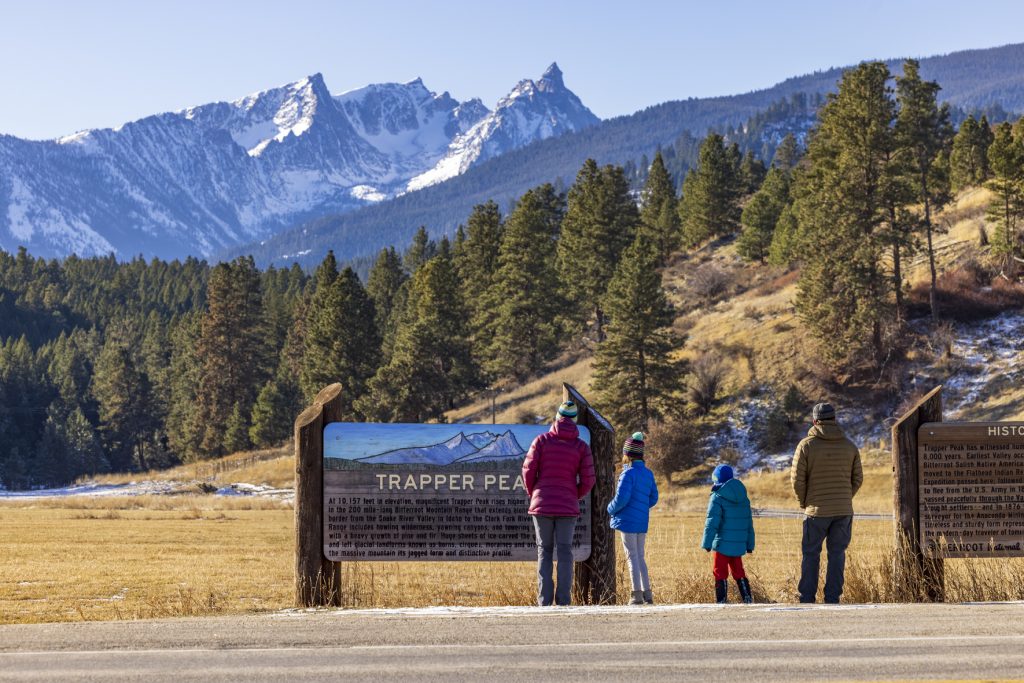 2. Visit Glacier National Park
Fall might be the best time to visit Glacier National Park. The famously beautiful Going-to-the-Sun Road is open in its entirety through mid-October (weather dependent) making it easy to bike the road and also explore trails along the way. Some of our favorite fall hikes include Hidden Lake and Scenic Point and the boardwalk on the Trail of the Cedars. Or enjoy the stillness of a hike through an alpine forest to a glacial lake or cascading waterfall. Fall is the most active season for wildlife, as deer, elk and moose are in rut and bears are preparing for hibernation. Also, keep your eyes peeled for golden eagles. Anglers take note: The Middle Fork of the Flathead River is chock-full of cutthroat and rainbow trout this time of year. And, our favorite fall scenic drive in Glacier National Park is Looking Glass Road. This curvy route is located on the Blackfeet Reservation on the east side of the park. Along with picturesque views looking into Two Medicine, you'll also have a good chance of spotting some wildlife.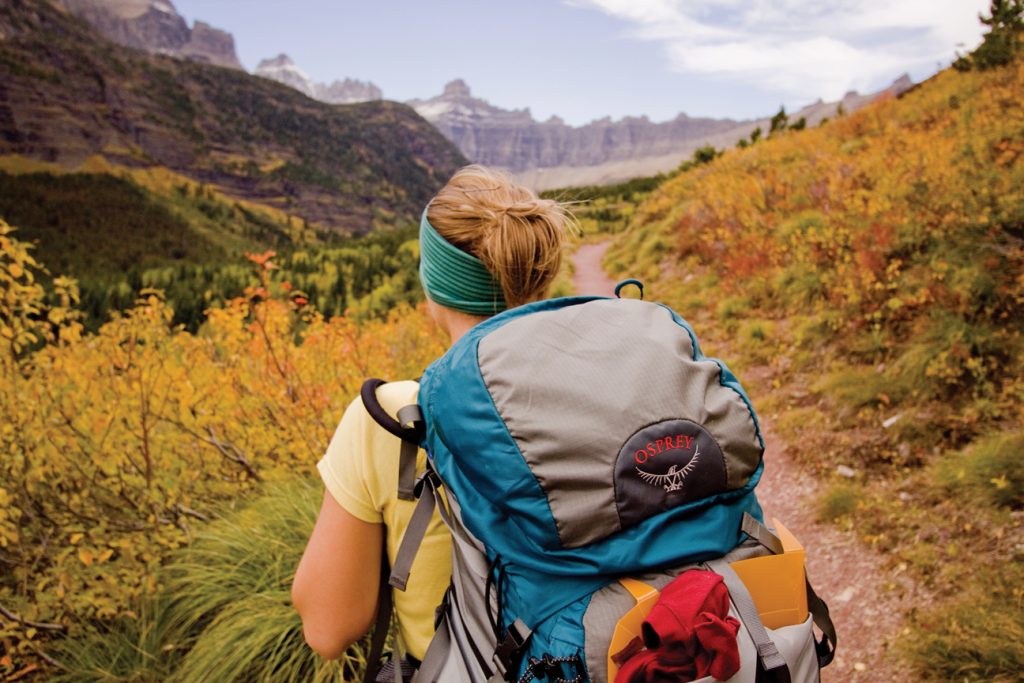 3. Fish a Lake or River
Autumn offers an incredible angling experience in Glacier Country. If casting a line in a river or stream meandering peacefully through fall's golden landscape, breathing in the cool mountain air, and hearing the bugle of a bull elk sounds like paradise to you, then grab your waders and come on over to fish Western Montana in what we may as well call "trophy trout season."
4. Visit the Daly Mansion
In the beautiful Bitterroot Valley, the Daly Mansion in Hamilton (once home to copper king Marcus Daly) is one of the best places to visit during the fall. Drive (or stroll) down the tree-lined drive just to look at the fall colors.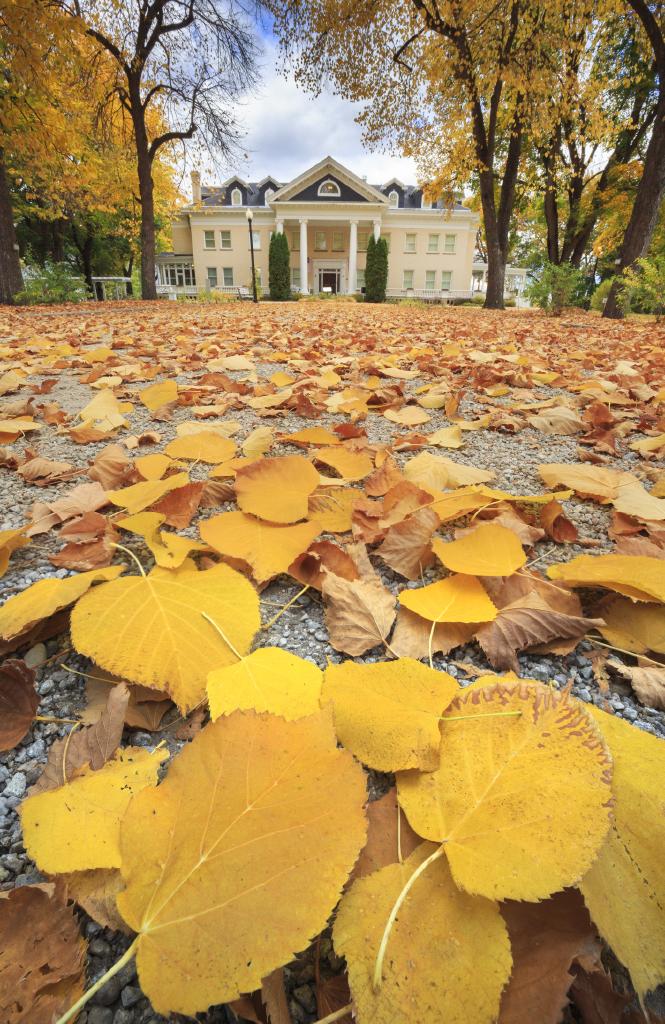 5. Visit the Blackfeet Nation
Located on the east side of Glacier National Park, fall on the Rocky Mountain Front is pretty incredible. Plus, there are year-round lodging and attractions in Browning that include The Museum of the Plains Indian and Faught's Blackfeet Trading Post.
6. Mountain Bike in the Crisp Mountain Air
With fewer people on the trails, fall is the perfect time to mountain bike in Western Montana. Check out the brand new Legacy Bike Park (open through October 17, weather dependent) in Lakeside, Montana. These trails offer an adrenaline rush in the fresh, crisp mountain air. Note that LBP is a private shuttle park and you'll need a ticket to enter. Or, head to Marshall Mountain in Missoula—a popular spot for a fall ride. For a more mellow ride, check out our biking page.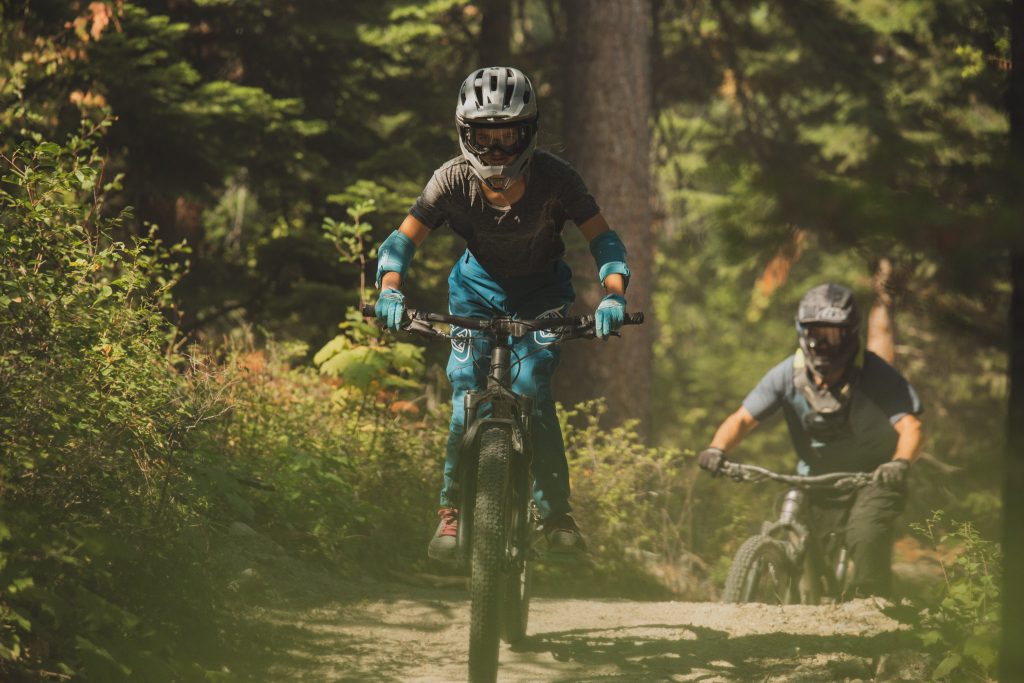 7. Paddle the Clearwater Canoe Trail
There are several reasons to paddle this peaceful canoe trail (located just a few miles north of Seeley Lake) in autumn, most notably that the Seeley-Swan Valley is a gorgeous destination for viewing fall foliage. You don't even need to bring your own canoe. Heritage Outdoors rents canoes, kayaks and stand-up paddleboards in downtown Seeley Lake.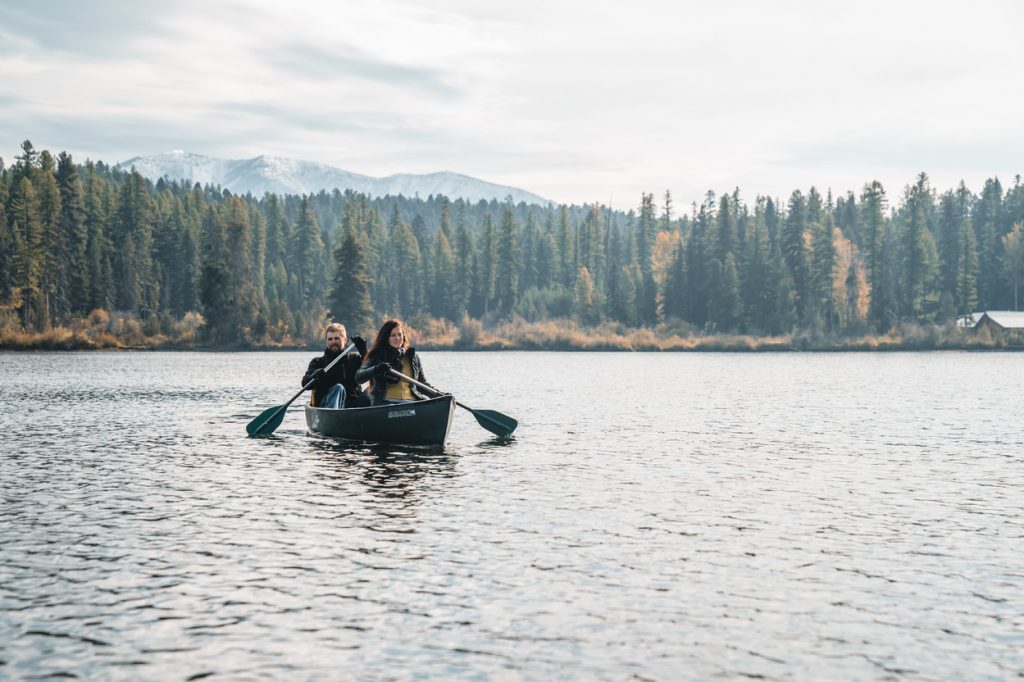 Discover Montana's golden season and find more things to do in the fall in Glacier Country.
Please note: We ask that all our visitors and residents Recreate Responsibly by being mindful of the following: practice physical distancing; know before you go; plan ahead; play it safe; leave no trace; tread lightly and build an inclusive outdoors. Travel responsibly by reviewing Western Montana's COVID-19 information and guidelines at SafetyFirstMT.com.
October 4, 2021
Related: Biking, Blackfeet Indian Reservation, Boating, Fall Fun, Fishing, Lakeside, Missoula, Montana, Road Trips, Seeley Lake, Vacation