You know that feeling when the leaves begin to change color and sweater weather is in the air? In Western Montana we feel equal parts "let's get cozy" and "let's find some fall fun." Autumn is one of the most unique times to visit Glacier Country—the landscape is intensely gorgeous, from snowcapped peaks in the distance to golden tamarack trees and falling leaves. Daytime temperatures are ideal for outdoor adventure and trails are less busy. There are many things to do in fall in Western Montana, but here are seven of our favorites.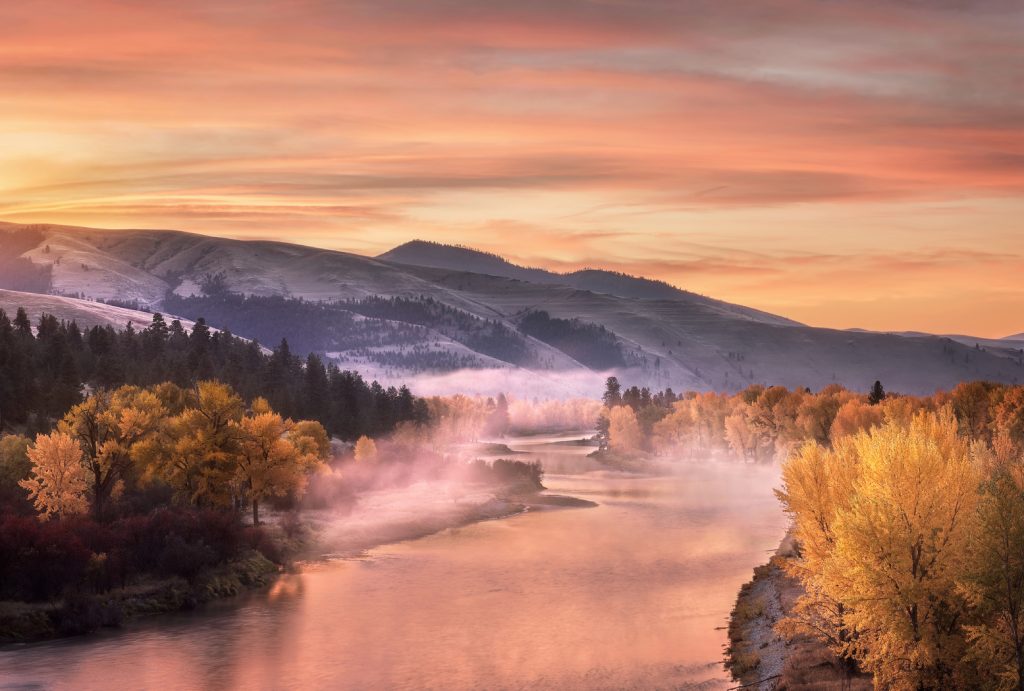 No 1. Take a Scenic Drive
There's no denying Glacier Country is easy on the eyes, which means scenic drives are a dime a dozen around here. Add in the bounty of autumn and you've got yourself a real adventure. Western Montana boasts nine scenic travel corridors, where you can find your perfect mix of fall colors, snowcapped peaks, watchable wildlife and small-town charm. Want a recommendation? Head to the Bison Range on the Flathead Reservation and drive one of the three loops. Visit the newly renovated visitor center, which tells the history of the Bison Range and bison in American Indian culture. The Bison Range is home to more than 350 bison, plus antelope, deer and elk, which can be heard bugling in fall.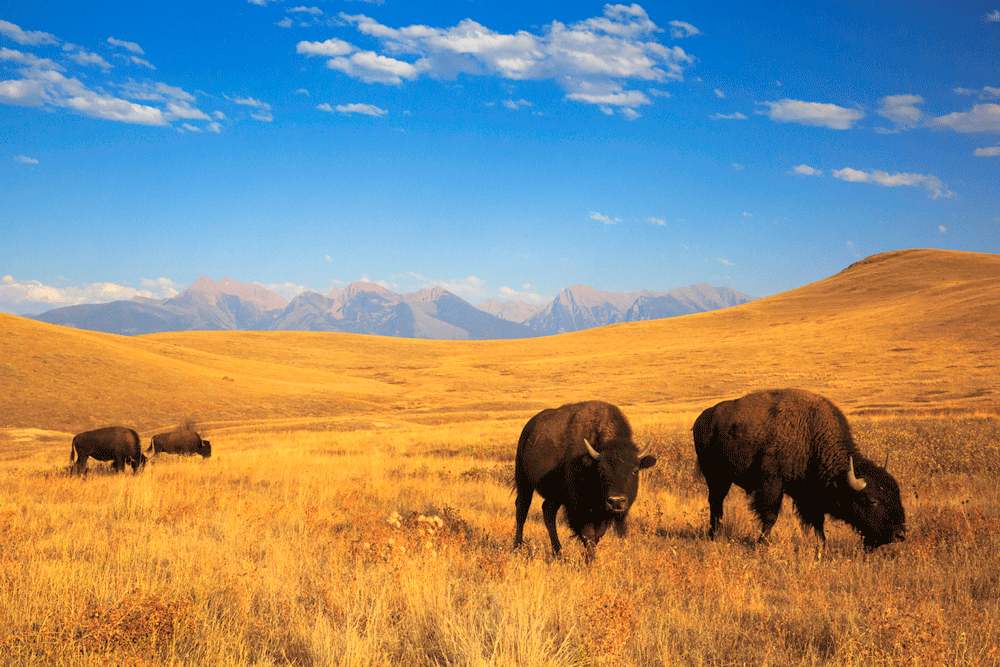 No 2. Hike in Glacier National Park
Fall might be the best time to hike Glacier National Park. This year, due to construction, the west side of Going-to-the-Sun Road will close on October 1 from Apgar to Logan Pass and remain closed through May 15, 2023. The east side will remain open from St. Mary to Logan Pass through Sunday, October 16, weather dependent. Plan accordingly with hiking trail locations. Make your trip easier by renting backpacking gear from Right on Trek in Columbia Falls.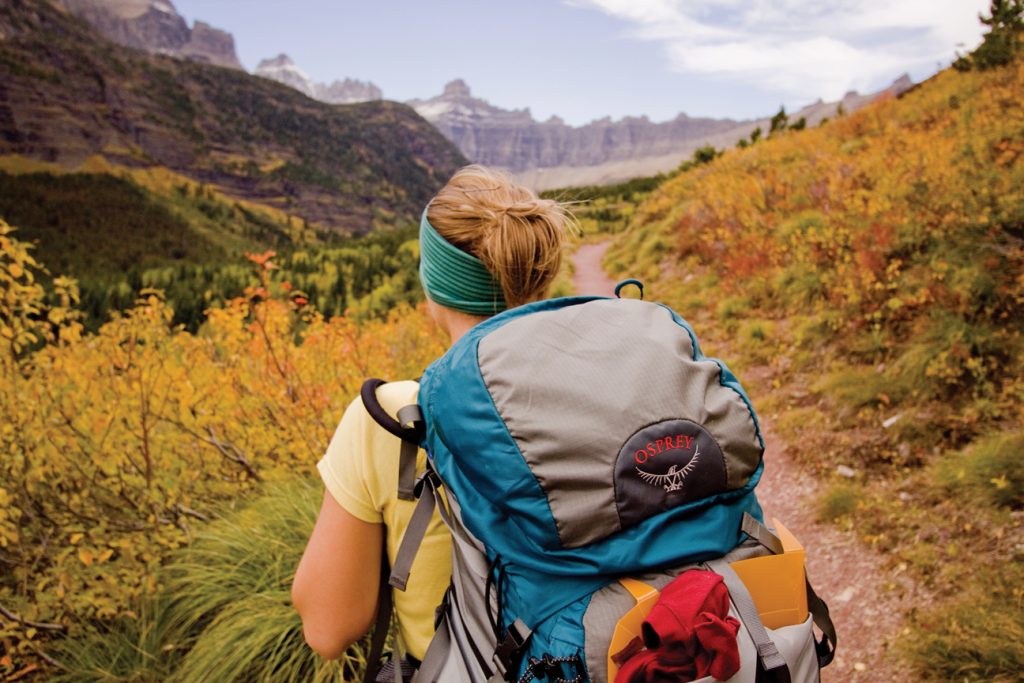 No 3. Fish a Lake or River
Autumn offers an incredible angling experience—we may as well call it "trophy trout season." If casting a line in a river or stream, meandering peacefully through fall's golden landscape, breathing in the cool mountain air and hearing the bugle of a bull elk sounds like paradise to you, then grab your waders and come on over to fish Western Montana. If you're unfamiliar with our rivers, find the perfect spot on a guided fishing trip.
No 4. Visit a Mansion
Visiting a historic mansion in the fall just feels festive. The Daly Mansion in Hamilton, once home to copper king Marcus Daly, has more than 50 varieties of trees in its arboretum, a sight to see in the fall. Sign up for a Murder Mystery dinner October 20, 21 or 22. In Kalispell, take a docent-guided tour at the Conrad Mansion, the historic home of Kalispell's founder, before walking the grounds, which are beautiful year-round. Time it right for a ghost tour October 28 or 29.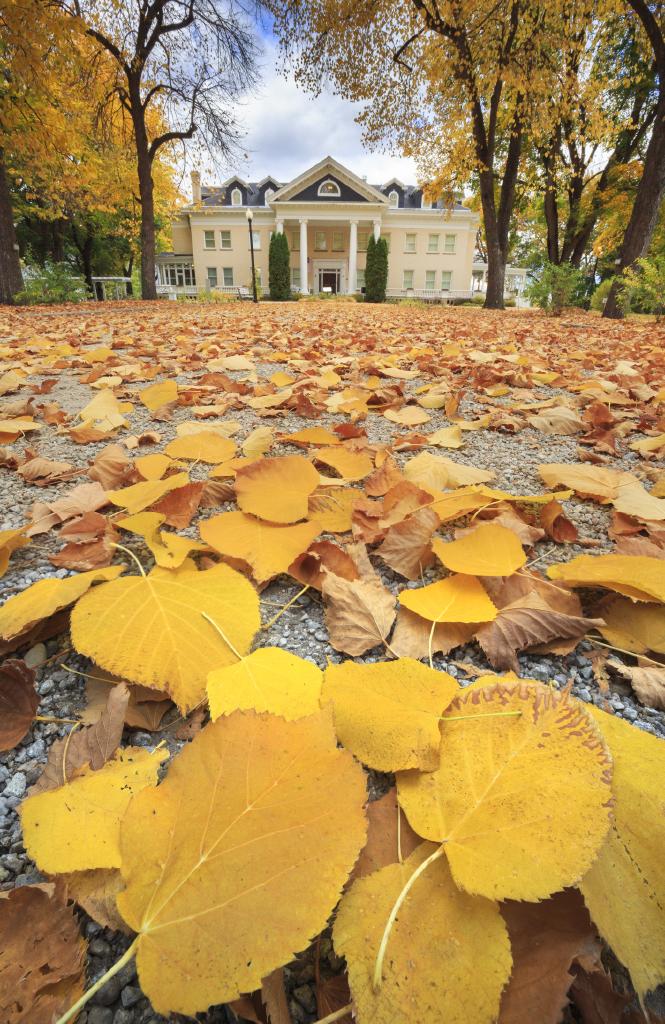 No 5. Visit the Blackfeet Nation
Located on the east side of Glacier National Park, fall on the Rocky Mountain Front is pretty incredible. Just off State Highway 89, less than 2 miles south of St. Mary, walk the teepees—a piece of public art—at St. Mary's Overlook. Take a Tribal Traditional Stories Hike with Iron Shield Creative; contact for private tours. Then head into Browning and visit The Museum of the Plains Indian, before shopping at Western Curious and Faught's Blackfeet Trading Post. Need a ride? Backpacker's Ferry can assist with transportation or guided sightseeing tours on the east side of Glacier National Park.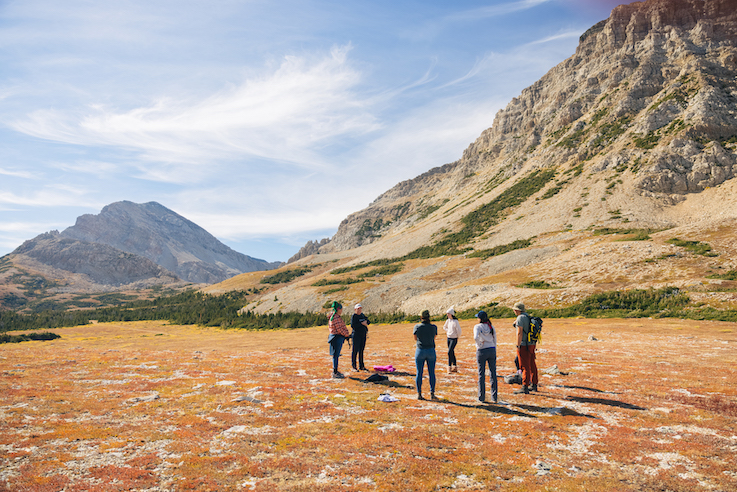 No 6. Mountain Bike in the Crisp Mountain Air
With fewer people on the trails, fall is an ideal time to mountain bike in Western Montana. Overnight at the Whitefish Bike Retreat for trail-side lodging and on-site bike rentals. Warm up for the day by taking the loop around the 19-acre property, navigate berms on the pump track or weave through obstacles in the skills park. When you're ready to venture farther, the Whitefish Bike Retreat connects directly to The Whitefish Trail, featuring more than 42 miles of single-track trails.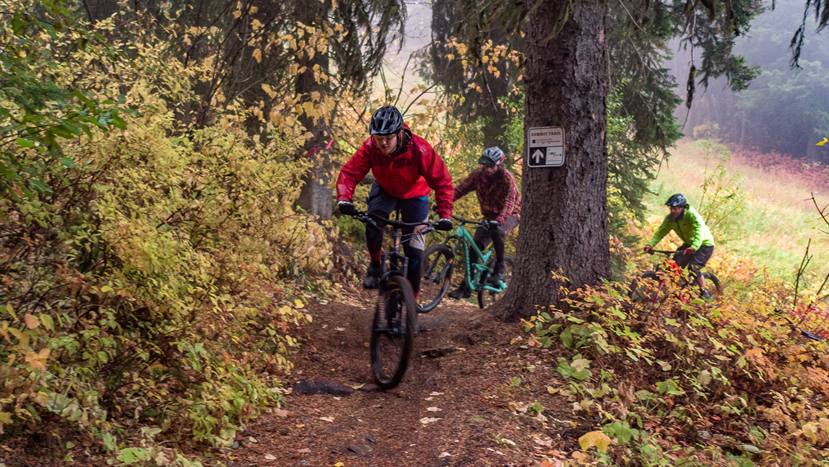 No 7. Paddle the Clearwater Canoe Trail
There are several reasons to paddle this peaceful canoe trail (located a few miles north of Seeley Lake) in autumn, most notably that the Seeley Swan Valley is painted in golden hues from changing tamarack trees lining the mountainside, and wildlife is in abundance. You don't even need to bring your own canoe. Tamaracks Resort in Seeley Lake rents canoes, kayaks and stand-up paddleboards.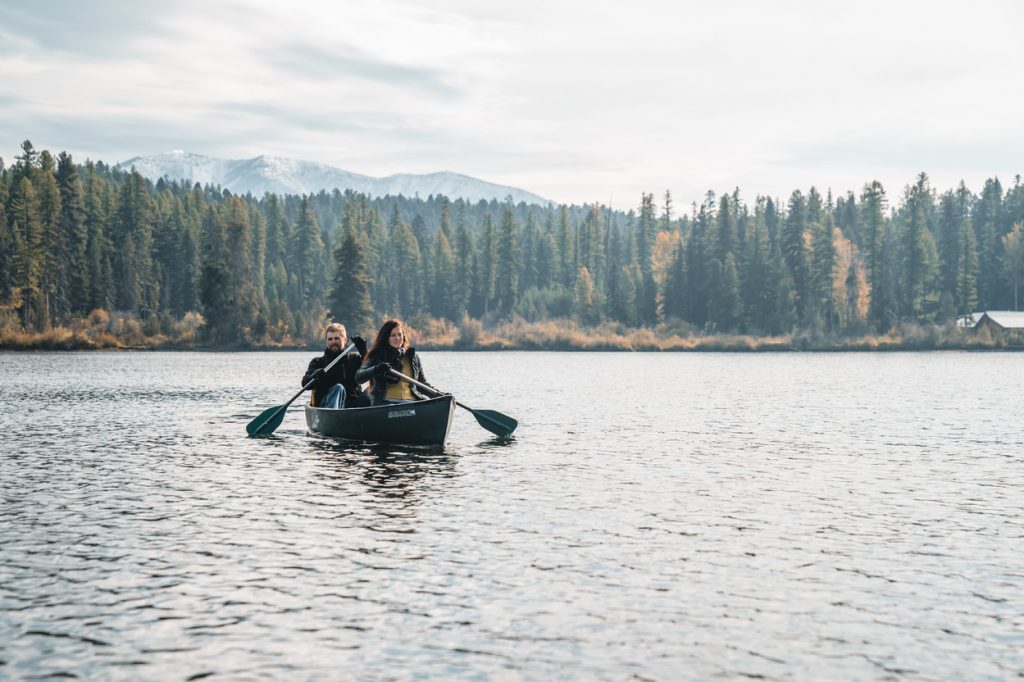 Discover Montana's golden season and find more things to do in the fall in Glacier Country.
Please note: We ask that all our visitors and residents Recreate Responsibly by being mindful of the following: practice physical distancing; know before you go; plan ahead; play it safe; leave no trace; tread lightly; and build an inclusive outdoors.
October 3, 2022
Related: American Indian, Biking, Bison Range, Bitterroot Valley, Blackfeet Indian Reservation, Blackfeet Nation, Boating, Fall Fun, Family Fun, Fishing, Hiking, Lakeside, Missoula, Montana, Museums, Outdoor Fun, Road Trips, Seeley Lake, Vacation