Simply put, a destination wedding in Western Montana has all the ingredients to make your wedding dreams come true. Whether it's in a sweeping mountain meadow, on the shores of a crystal-clear lake, or in Glacier National Park, the backdrop for your special day will be picture perfect here. It's also the ideal place to unleash your inner Montanan, ride down the aisle horseback, have a fly-fishing themed wedding, make your grand exit in a floatplane, or make a statement with antlers or pheasant feathers as table centerpieces—we've seen it all here. You won't have to compromise on your vision with a Glacier Country destination wedding. Here are six reasons why.
NO. 1 LOCATION, LOCATION, LOCATION
Western Montana and Glacier National Park are high on the bucket lists of many, so a destination wedding here is sure to be a welcome and memorable getaway for you and your guests. Our alpine forests, glacial-carved landscape, rivers and lakes and big blue skies are all idyllic backdrops for an outdoor ceremony. Our charming small towns make a great home base for adventure before and after your big day. You won't find friendlier locals, and the bustling downtowns with farmers markets, breweries, art galleries and museums will keep your guests entertained.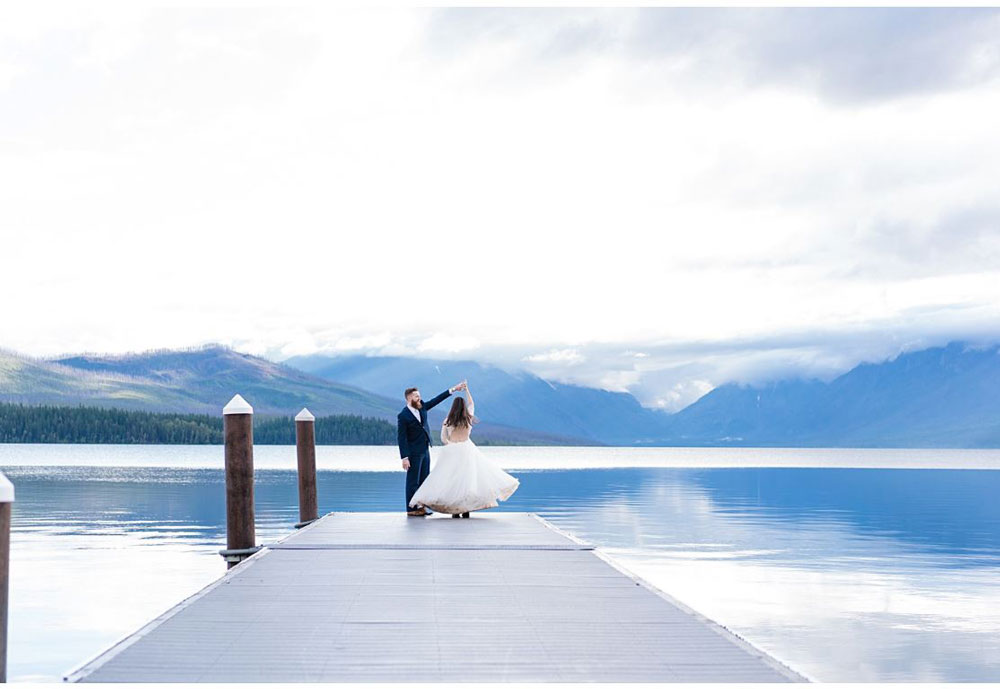 NO. 2 ONE-OF-A-KIND VENUES
If your wish is to have a one-of-a-kind wedding, Glacier Country makes it easy. Determining your venue will help set your overall vibe, whether you're looking to get married inside or outdoors. Unique and unforgettable destinations abound in Western Montana, from an intimate setting at a historic bed and breakfast to a grand affair at a luxury resort. Get married slopeside at a local ski resort or in a mountain meadow with the grandeur of Glacier National Park in the background, walk down the aisle in a rustic barn or Montana-modern mountain lodge, or say "I do" on the shores of one of our sparkling lakes or next to a river at a local hot springs. The sheer beauty of Western Montana, combined with our unrivaled venues, makes for a picture-perfect place to tie the knot.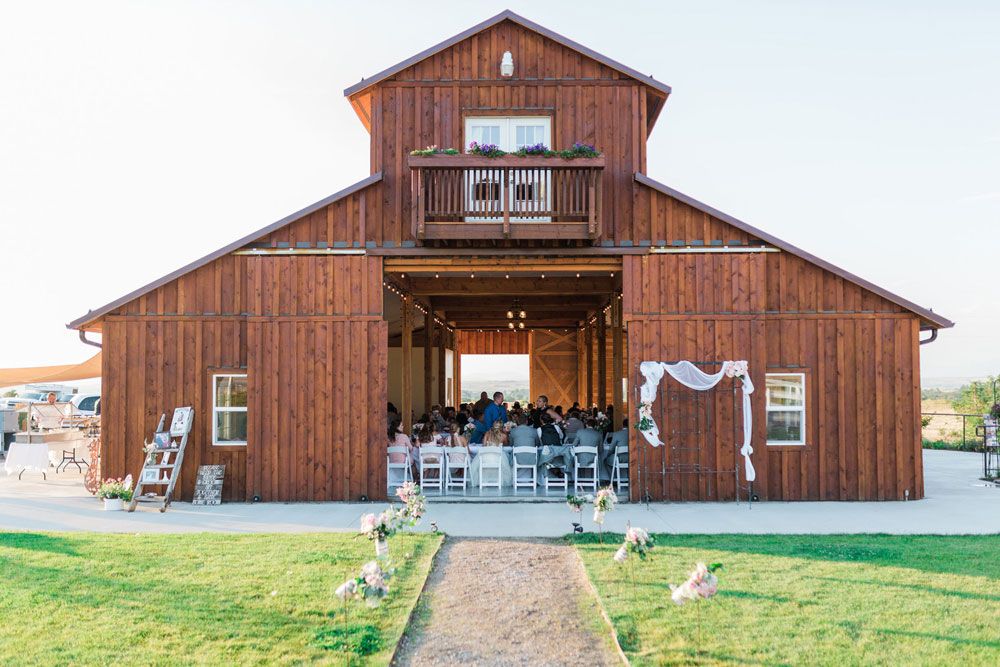 NO. 3 ADVENTURES + ACTIVITIES
Part of the allure of a destination wedding is that it's basically a mini-moon. Once in a lifetime adventures are a dime a dozen in Western Montana, providing unforgettable bonding opportunities for the entire wedding party and guests. Take a red bus tour in Glacier National Park on the historic Going-to-the-Sun Road, whitewater raft the Alberton Gorge, or take a llama trek into the Swan Valley. Recreation is never far here, and no matter where in Western Montana you're getting married, biking, hiking, fishing, boating, horseback riding, golfing and more are never far away.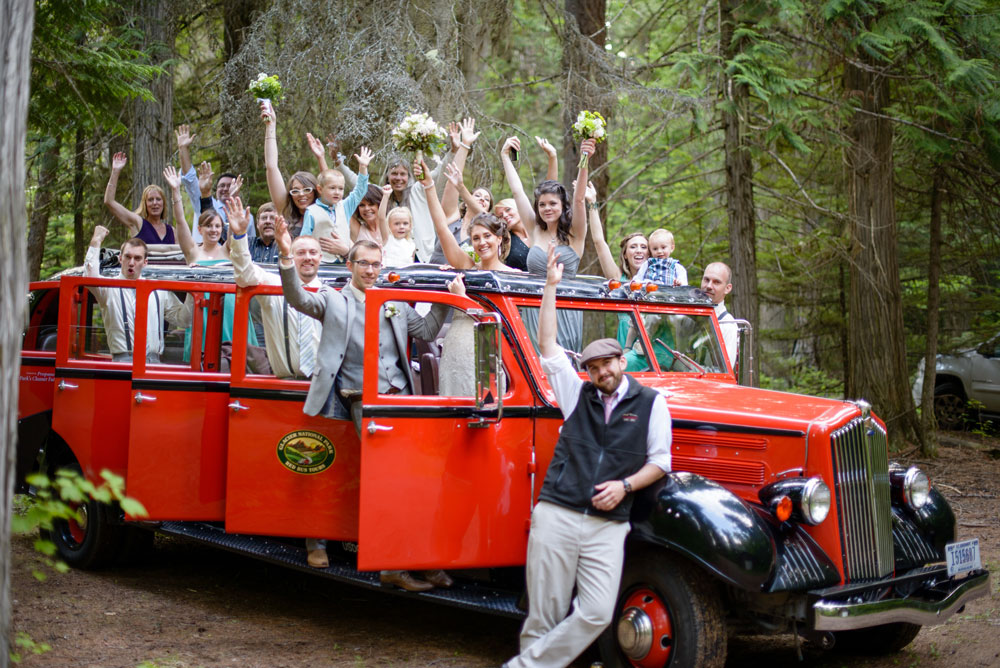 NO. 4 A SEASON FOR EVERYONE
Step out of the ordinary with an offseason wedding. Although summer is wedding season here, spring, fall and winter are stunning times for a truly whimsical and totally "you" wedding. Fall brings gorgeous foliage, and the option to add pinecones, leaves, pumpkins or antlers as décor. Wildflowers are in bloom in the spring—pair with pretty pastels plus fresh greenery and local flowers for décor. Embrace our most magical season with a wedding set in our winter wonderland. Our powdery-white backdrop sets the scene for black tie attire. Decorate with cozy accents of faux fur, pinecones and pine boughs. Style it like a Montanan: In the spring wear a denim jacket over your dress, in fall pair it with a button-up flannel, bundle up in winter with a fur shawl, or—for any season—opt for a full sleeve dress or cowboy boots. Planning a wedding for the offseason will result in fewer crowds, and lower prices for venues, hotels and activities plus truly unique seasonal touches.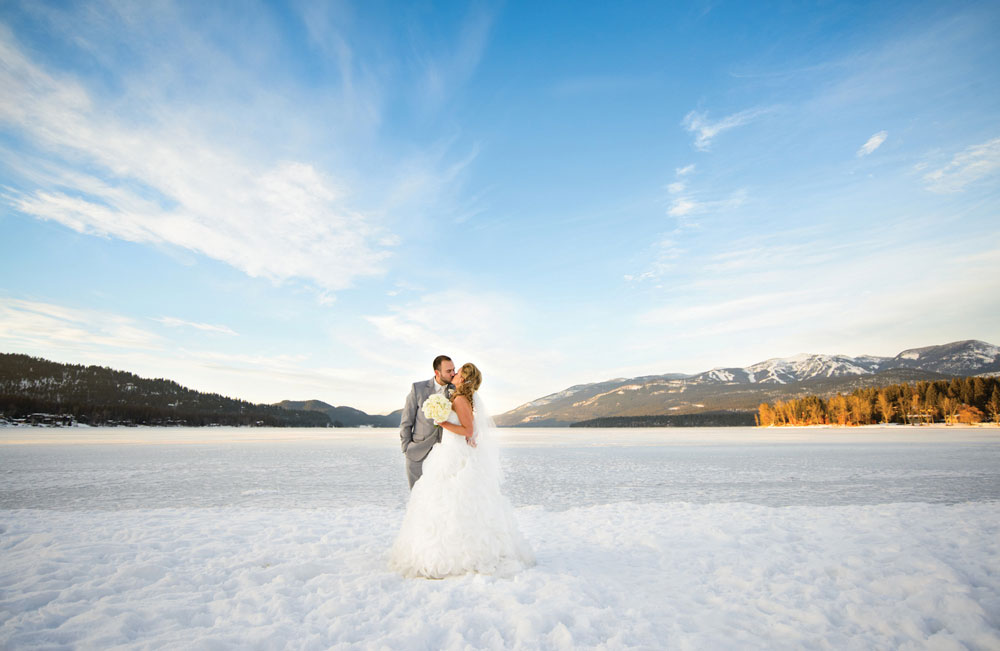 NO. 5 IT'S IN THE DETAILS
Your wedding décor and your grand entrance and exit are some of the ways to let your personality shine through on your big day. Take advantage of a Western Montana wedding and add a bit of western flair. Glide in to the ceremony on a canoe, make your grand exit on a float plane, or ride off into the sunset on a chairlift. Your dream wedding, and all the details that make you happy, can happen here.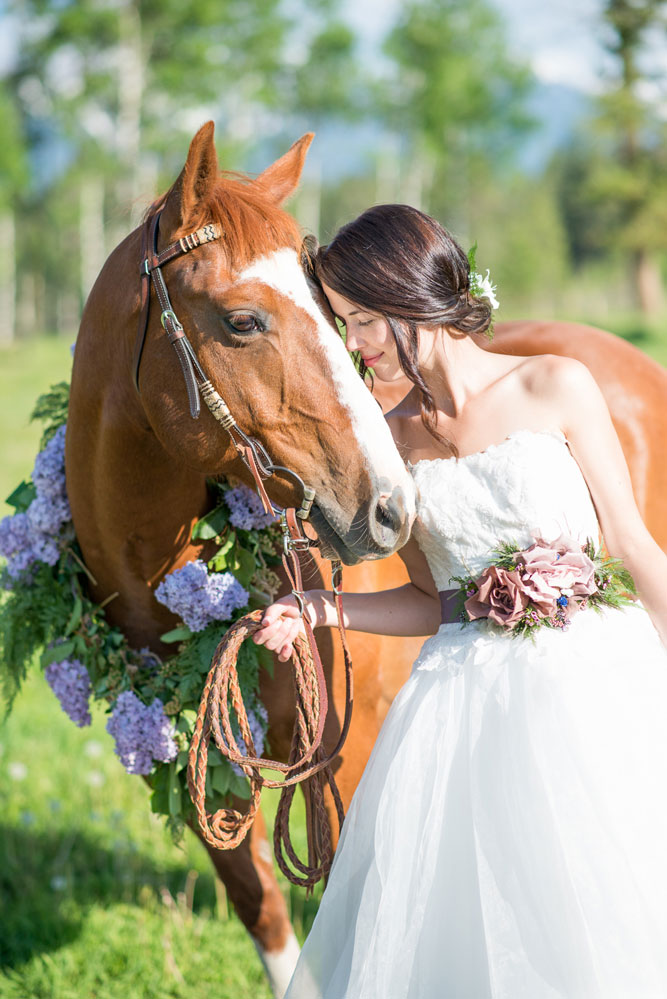 NO. 6 WE MAKE IT EASY
With two international airports—Missoula (MSO) and Glacier Park (FCA)—train service (Amtrak's Empire Builder), car rentals, buses and a well-maintained highway system with little to no traffic, it's not complicated to say "I do" in Montana. Our charming small towns are easy to navigate by vehicle and on foot. Local wedding professionals are available to make sure your special day runs flawlessly—from experienced photographers to bridal boutiques and caterers, leave it to the locals to take the stress out of planning the perfect Montana wedding.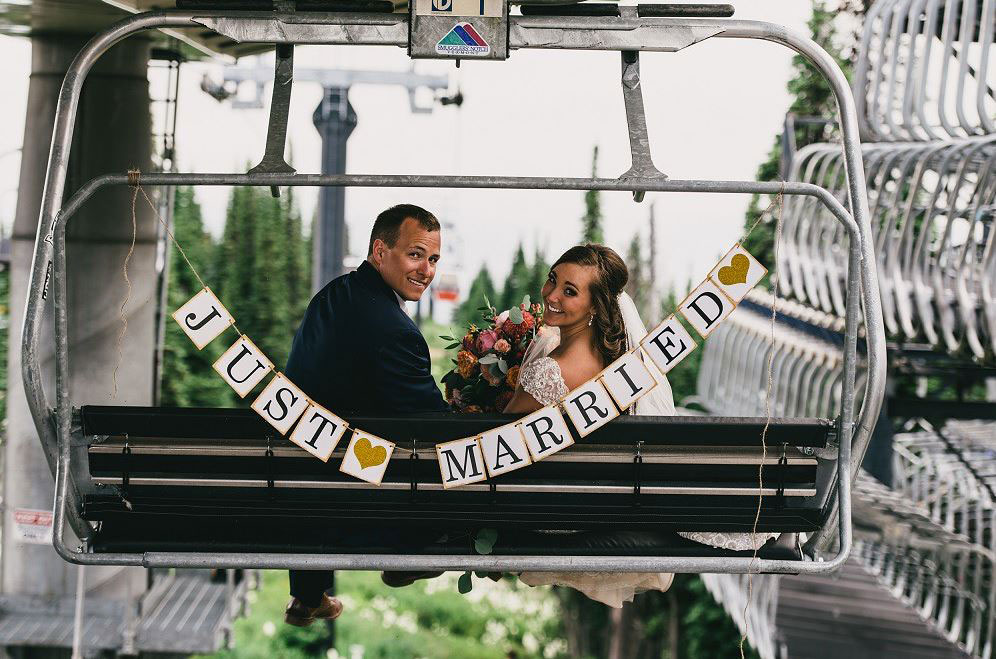 March 2, 2020
Related: Aerial Tours, Biking, Boating, Family Fun, Fishing, Glacier National Park, Golfing, Guest Ranch, Hiking, Horseback Riding, Hot Springs, Montana, Vacation, Water Fun