By Tamara Gruber
While some friend groups dream about girls' trips spent basking on a beach drinking a steady stream of umbrella drinks, others appreciate the peace and inner joy gained by time spent communing with nature and each other. Some may think Western Montana is an unusual choice for a girlfriend getaway, but, with wide-open spaces, epic outdoor adventures and postcard-perfect small towns, it should be at the top of all nature-lovers' bucket lists.
While Western Montana's Glacier Country may be home to one of the most popular national parks in the U.S., it also offers millions of square miles to get away from the crowds. If you are dreaming of a trip spent breathing in the fresh mountain air, relaxing in a cozy lodge, bonding over scenic road trips and outdoor adventures, now is the time to start planning a girls' trip to Western Montana.
Need more reasons to plan a girlfriend getaway to Glacier Country? Here are a few to start.
1. Wildlife Galore
Encountering a bear on a trail can be disconcerting, which is why you should always carry bear spray. But for visitors escaping the city or suburbs, the novelty of seeing wildlife is a big draw for visiting Montana. While it is highly probable you will see deer, or possibly even elk, while taking a scenic drive (always use caution, especially when driving between dusk and dawn), there are plenty of ways to see wildlife in Montana (just make sure you practice wildlife safety).
Located less than an hour from Missoula, the Bison Range is home to bison, bears, wolves, elk, pronghorn antelope, deer and even mountain lions. Today, the range is run by the Confederated Salish and Kootenai Tribes, and the bison are descended from a free-ranging herd started by Tribal Members in the 1800s when the plains bison were near extinction. It is very exciting to see these impressive animals from the safety of your car while driving the two-hour loop through the preserve.
If you want to get up close and personal with some peculiar, yet lovable, animals on a unique adventure, sign your group up for a hike with Swan Mountain Llama Trekking. Whether you opt for the 5-mile round-trip day hike—which includes lunch at a waterfall—or the shorter, late-afternoon wine-and-cheese trek, your experience will be unforgettable.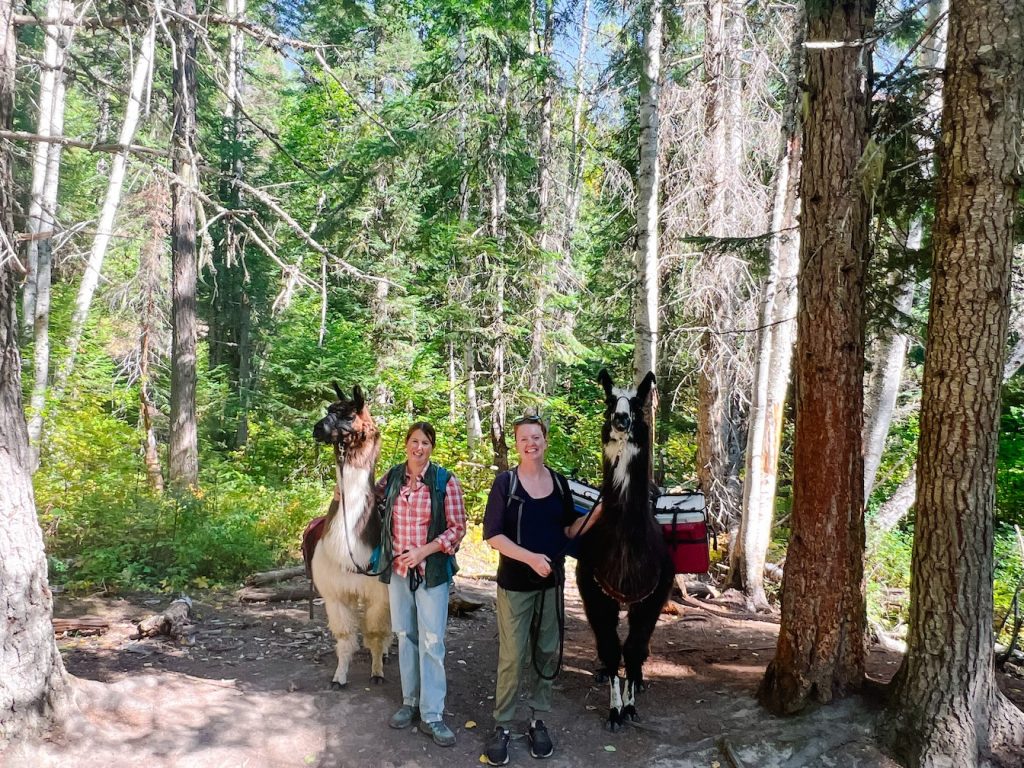 2. Adventure Nirvana
For those who love adventure, Glacier Country has you covered. Die-hard thrill seekers will enjoy whitewater rafting, hot-air ballooning, rock climbing, ATVing and mountain biking.
Meanwhile, those who want to explore the great outdoors without the adrenaline rush can enjoy a peaceful walk through the trees at the Ross Creek Cedars Scenic Area, a picnic alongside a waterfall, walking across the Kootenai Falls Suspension Bridge, horseback riding, kayaking the scenic Clearwater River Canoe Trail, learning to fly-fish, or a boat charter for a sunset tour of Flathead Lake (bring your own wine and cheese)!
And, of course, there are thousands of miles of hiking trails for all levels of skill and adventure.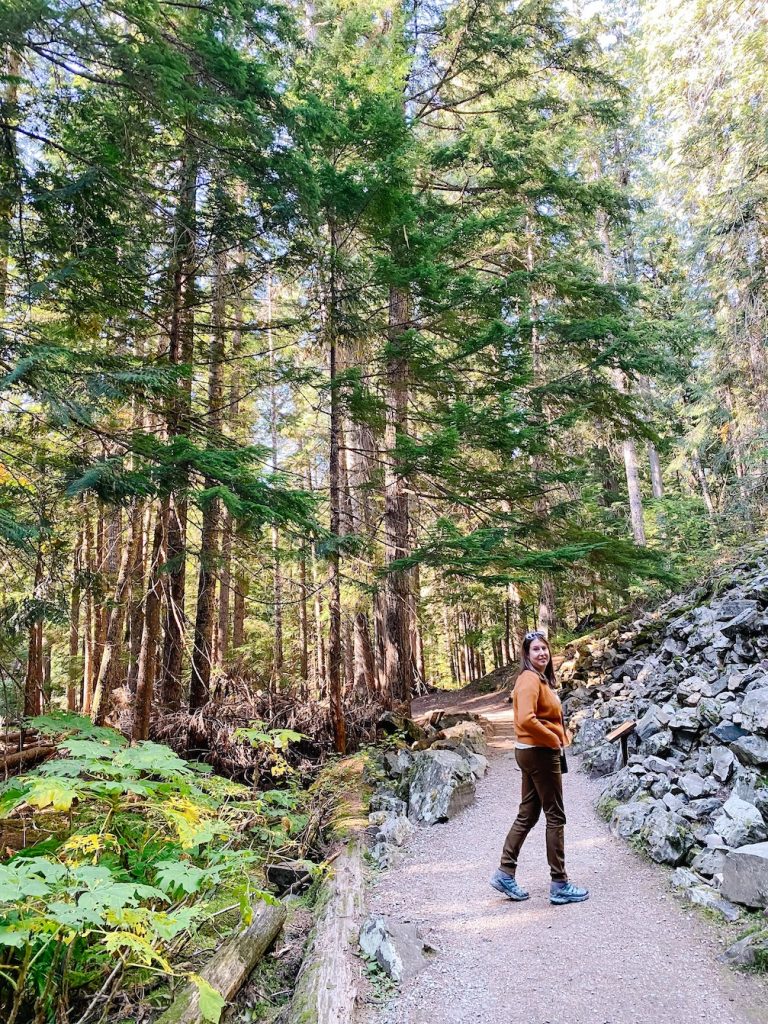 3. Everything Huckleberry
Montanans love their huckleberries, and those visiting from other regions will have a chance to try this sweet berry in just about everything including huckleberry lemonade, huckleberry bearclaws, huckleberry ice cream, huckleberry jam and even huckleberry cocktails and huckleberry sour beer. Trying all the huckleberry-flavored things can be a delicious quest on a Montana girls' trip.
If you visit in late summer, you will also have a chance to taste, or even pick your own, Flathead cherries at some of the many orchards around Flathead Lake.
4. Cozy Lodges
Picture having your morning cup of coffee on the lodge porch overlooking a pond covered with mist rising in the crisp air. Or sitting around a cozy fire on a chilly night, glass of wine in hand, deep in conversation with your closest girlfriends. Maybe even taking over the guest kitchen of a bed and breakfast lodge to prepare your favorite meal for your group or just waking up to the aroma of freshly baked bearclaws or sizzling, savory bacon prepared by your gracious host.
If you want to splurge on a special trip to mark an important birthday or milestone, you can also book a stay at one of Western Montana's luxury ranches, where you will find gourmet dining, luxury accommodations and a range of included activities.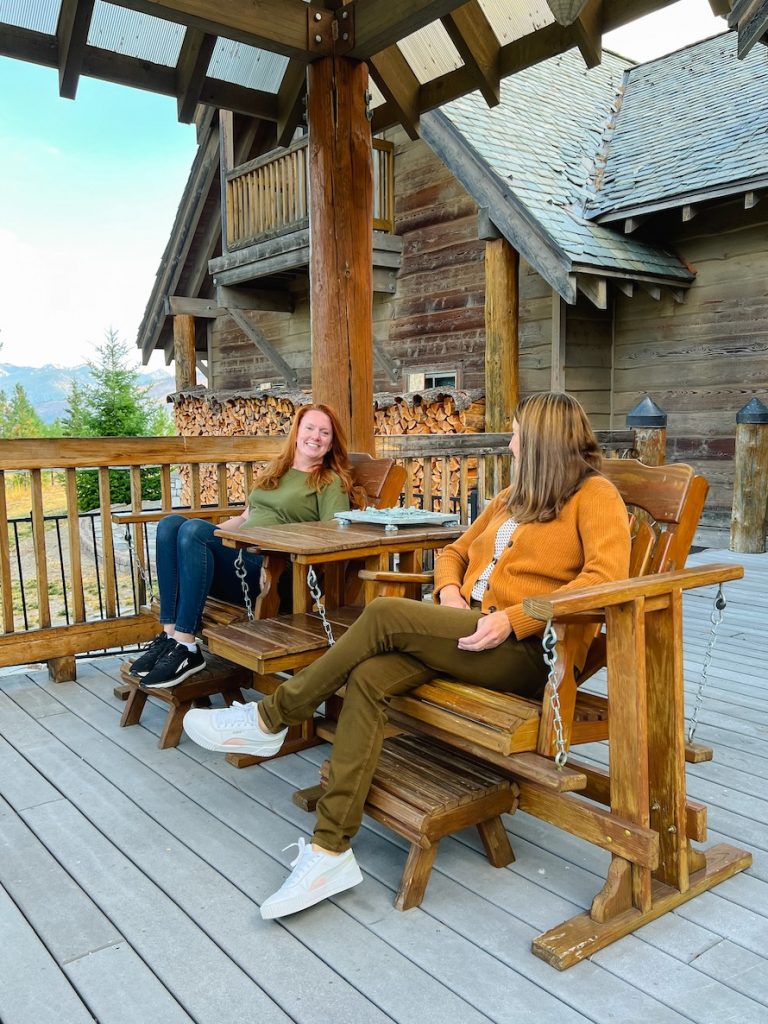 5. Small-Town Shopping
What's a girls' trip without a little shopping, right? In Missoula, Kalispell, Bigfork and Whitefish you will find vintage thrift shops, upscale boutiques, outdoor outfitters, western gear, antiques and local Montana products and souvenirs. Spend time browsing the galleries of local artists, shopping for handcrafted products and appreciating jewelry made from local gems, such as Montana sapphires.
When you need a break and a moment of Zen, book a massage or skin treatment at a local day spa or spend an afternoon at the Garden of One Thousand Buddhas in Arlee. When you're done shopping, you can stop into one of Western Montana's many craft breweries, distilleries, or farm-to-table restaurants. Save room for some Sweet Peaks Ice Cream!
About the Author: Tamara Gruber is a travel writer specializing in outdoor adventure, luxury family travel, and travel for women over 40 on her websites We3Travel.com and YourTimetoFly.com.
Please note: We ask that all our visitors and residents Recreate Responsibly by being mindful of the following: practice physical distancing; know before you go; plan ahead; play it safe; leave no trace; tread lightly; and help build an inclusive outdoors.
October 24, 2022
Related: Arlee, Bison Range, Dining, Missoula, Montana, Outdoor Fun, Shopping, Stay, Vacation, Wildlife