Long weekends are the perfect time to get away, and Labor Day Weekend is an excellent time of year for an escape to Western Montana. The crowds are beginning to ease, and the landscape is just as gorgeous as ever. Here are five ideas to inspire a holiday weekend getaway in Glacier Country.
FLATHEAD RIVER GLACIER GETAWAY
Spend the weekend basking in the glacial blue-green waters of the Middle Fork of the Flathead—a designated Wild and Scenic River on the outskirts of Glacier National Park. Book a scenic float trip with Glacier Guides and afterward enjoy a delicious, locally sourced dinner on the Glacier Guides campus in West Glacier. Or book a half-day guided fishing charter with the experienced guides at Great Northern. Enjoy lodging in Columbia Falls at Wonderstone at Glacier, featuring a modern mountain design, or settle in for a glamping adventure in Coram at Wander Camp Glacier.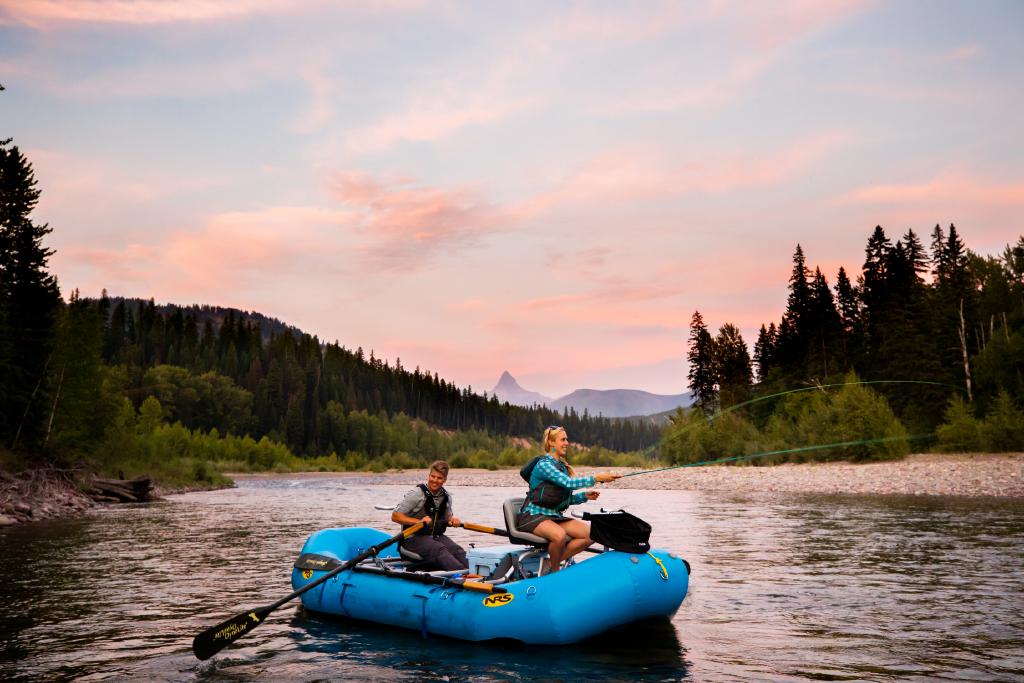 AUTOMOTIVE ADVENTURE ON FLATHEAD LAKE
Gear up for an exhilarating weekend! Rent a UTV from Lakeside Offroad Rentals in Lakeside and explore miles of groomed, off-road trails, conquering challenging terrain among the wild Montana landscape. Attend the 15th annual Rumble in the Bay Car Show in the adorable village of Bigfork on Sunday, September 3. This year's theme is "The Year of the Porsche" in honor of the 60th anniversary of the Porsche 911. If you're a car enthusiast, you won't want to miss the automobile exhibit at Miracle of America Museum in Polson. Make it a point to take a scenic drive all the way around Flathead Lake—you'll be glad you did. Stay in Bigfork, at the northern end of the lake, or in Polson, at the southern end. Both communities offer cozy lodging, ample dining options and plenty of warm hospitality.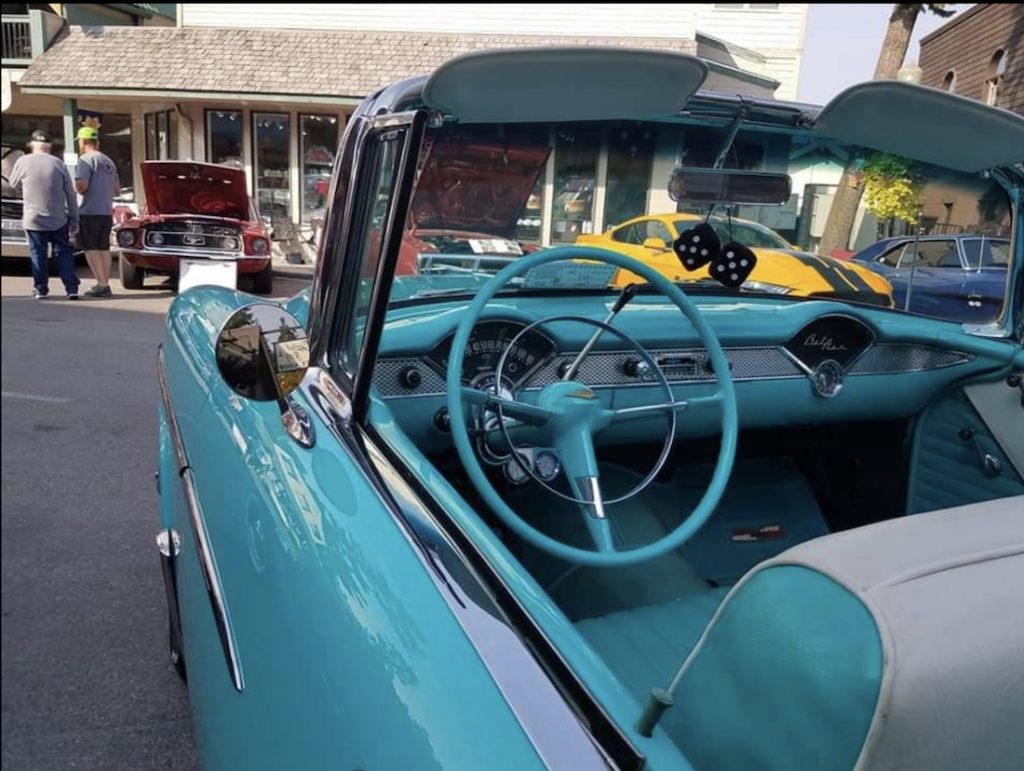 FAMILY FUN ON THE I-90 CORRIDOR
Perfect the art of togetherness on a family getaway along Western Montana's I-90 Corridor. Begin your weekend in Saltese on the Route of the Hiawatha Scenic Bike Trail. This family-favorite Rails to Trails bike route through the Bitterroot Mountains was named a "Top 10 Pick" by USA Today. You'll ride 15 miles through 10 tunnels and over seven sky-high trestles. After your ride, make it a priority to stop for huckleberry milkshakes at the St. Regis Travel Plaza—they are outstanding. Continue the family fun by saddling up for a horseback ride with Hood's Western Adventures, featuring lessons and trail rides through Montana's scenic forestlands. Or book a thrilling whitewater rafting trip for the whole family on the Alberton Gorge with the expert guides at Zoo Town Surfers. Stay in Missoula, a vibrant urban retreat complete with family-friendly dining options, local shops and kid-friendly activities. Don't miss the Missoula Public Library named the World's Best Library in 2022—step inside and you'll see why.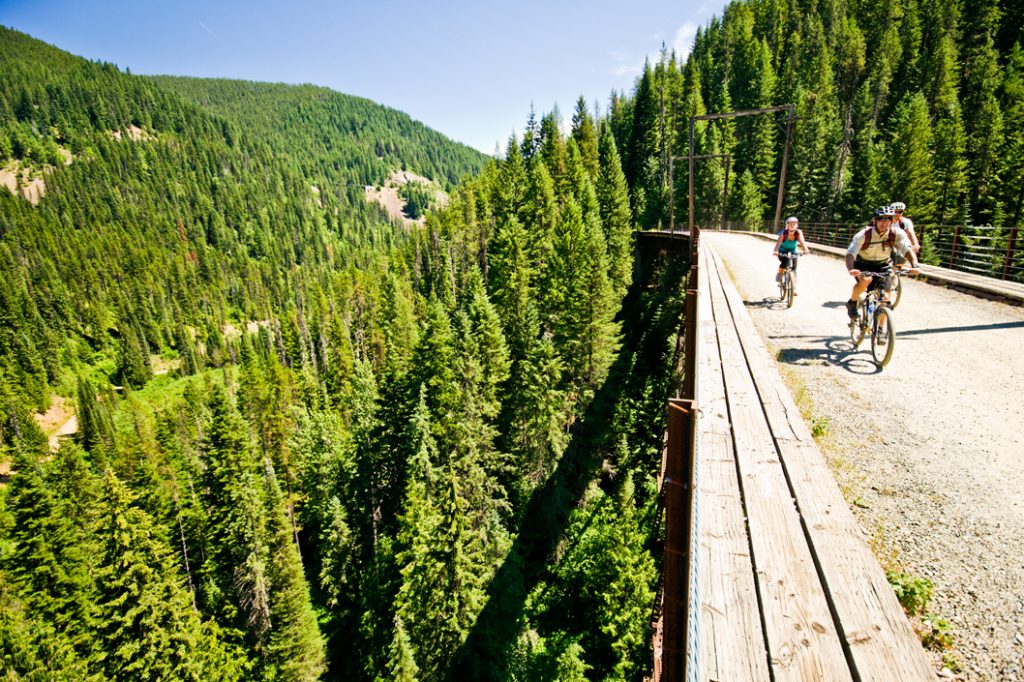 SEELEY LAKE EXPLORATION
The beautiful Montana vacation destination of Seeley Lake is perfect for a weekend retreat. Stay lakeside in a cabin at Tamaracks Resort with all the amenities you need for a comfortable getaway. Rent boats at the resort for fun on the lake or book the Clearwater Canoe Trail Adventure (which includes a half-day rental and shuttle) for a peaceful paddle on a calm route. While you're in the area, grab burgers by the water at Lindey's Landing West Bayburgers followed by a sweet treat from The Ice Cream Place—try the Seeley Parfait! If you're up for a hike, plan to trek the Morrell Falls Trail or the Holland Falls Trail, both of which provide beautiful lake views and lead to gorgeous waterfalls.
MONTANA'S NORTHWEST CORNER
Head up to the northwest corner of Montana and get to know Kootenai Country. Walk among giants at the Ross Creek Cedars Scenic Area, where 1,000-year-old cedar trees measure up to 8 feet in diameter. Then head to the Kootenai Falls and Swinging Bridge, where you'll have epic views of the largest free-flowing waterfall in the northwest. From there, visit the Libby Dam before heading up to Lake Koocanusa for a breathtaking drive on the Lake Koocanusa Scenic Byway. Stay in Libby at Venture Inn or at one of the campgrounds along Lake Koocanusa.
Please note: We ask that all our visitors and residents Recreate Responsibly by being mindful of the following: know before you go; plan ahead; play it safe; leave no trace; tread lightly; and help build an inclusive outdoors.
August 28, 2023
Related: Biking, Boating, Dining, Events, Family Fun, Flathead Corridor, Flathead Lake, GNP Surrounding Area, Hiking, Horseback Riding, I-90 Corridor, Montana, Museums, Northwest Corridor, Outdoor Fun, Seeley Lake, Seeley-Swan Corridor, Stay, Vacation, Water Fun