Huckleberries are a sweet treat we just can't get enough of. These small, dark purple, sweet berries grow wild in Western Montana. Locals and visitors alike head to the mountains to pick this coveted fruit. However, a good huckleberry picking spot is like a good fishing hole; some secrets are best discovered on your own. You're in luck, though, because throughout Glacier Country you'll find huckleberries infused into everything from ice cream to pie. To help you find your next huckleberry delight, here's a list of our top 11 huckleberry spots.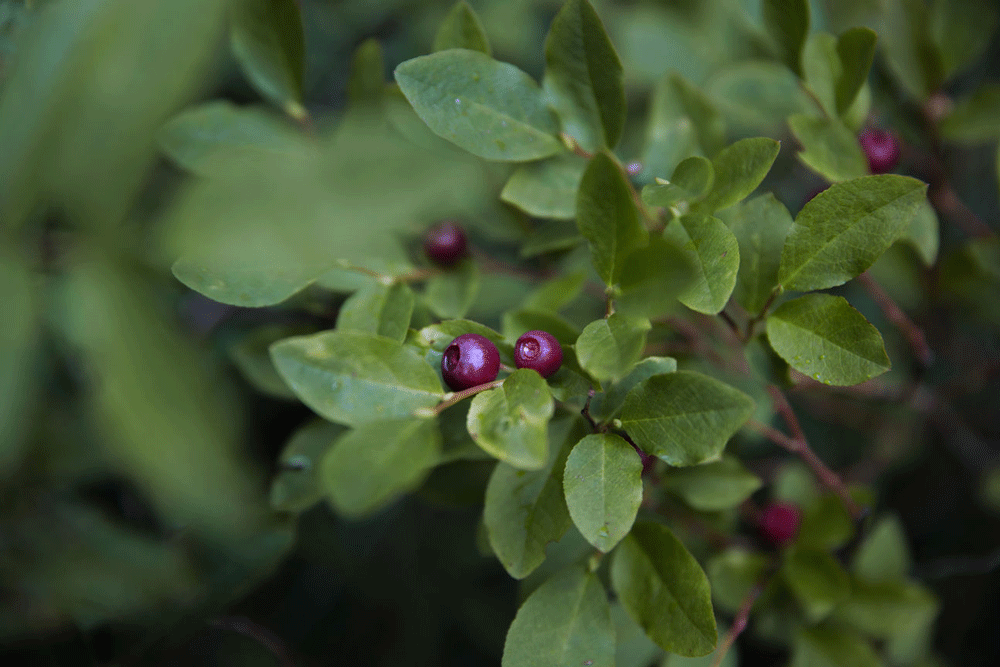 1. Polebridge Mercantile
Right outside Glacier National Park is the historic Polebridge Mercantile and Bakery, which is known far and wide for its delicious huckleberry bear claws. Before you leave check out the mercantile, where you'll find made-in-Montana souvenirs, clothing, and everything needed for your park adventure. Note, the Polebridge Mercantile and Bakery is not open during the winter.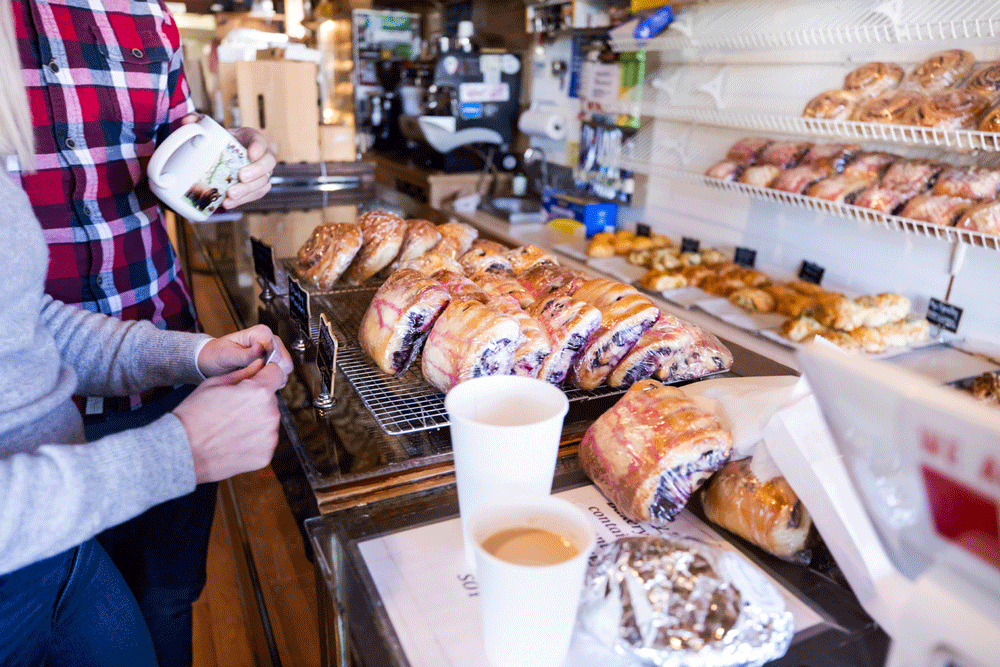 2. Loula's Café
In the mountain town of Whitefish, you'll never be judged for having a slice of pie with breakfast at Loula's Café. Open for breakfast and lunch, the pies draw a crowd. While huckleberry pie is a classic, you can also indulge in flavors like huckleberry-peach, -cherry, -raspberry, and -blackberry.
3. Glen's Mountain View Cafe
Another pie joint that encourages dessert with breakfast is Glen's Mountain View Cafe in Florence. Established in 1972, Glen's is where you'll find the locals eating mouthwatering pie. For the past 20 years, the same baker has made all the pies that draw people from throughout the Bitterroot Valley. Open daily 9 a.m. to 3 p.m. or "until the pies sell out."
4. Rock 'n Roll Bakery
In East Glacier Park, delight your palate at Rock 'n Roll Bakery where pie was named "Best in Montana" by Taste of Home Magazine. This eccentric bakery is a one-stop shop for baked goods and outdoor gear. But, if you want our advice, try the Grizzly Roll, a cinnamon-looking roll filled with cream cheese and fresh huckleberries. Currently, you can also find freshly baked goodies from Rock 'n Roll bakery at Glacier Park Trading Co.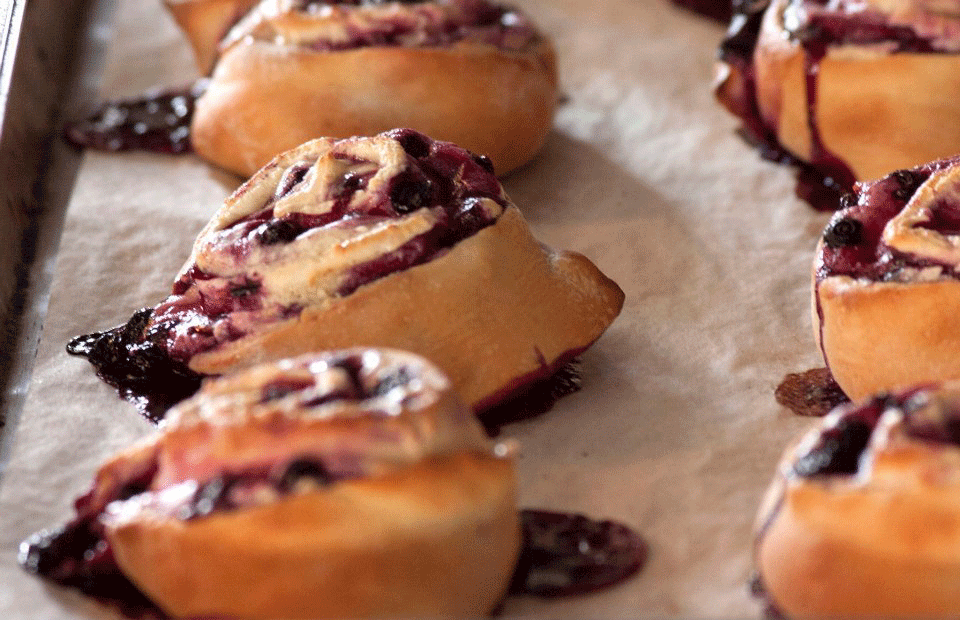 5. St. Regis Travel Center
On a hot summer day, there's nothing better to beat the heat than a milkshake. The St. Regis Travel Center is known as a place to stop for gas, stretch your legs and stay awhile. Inside you'll find a convenience store with a large selection of Montana-made items and souvenirs, plus Huck's Grill where you can grab a huckleberry milkshake. Walk over to the trout aquarium and see if you can tell the difference between rainbow and cutthroat trout.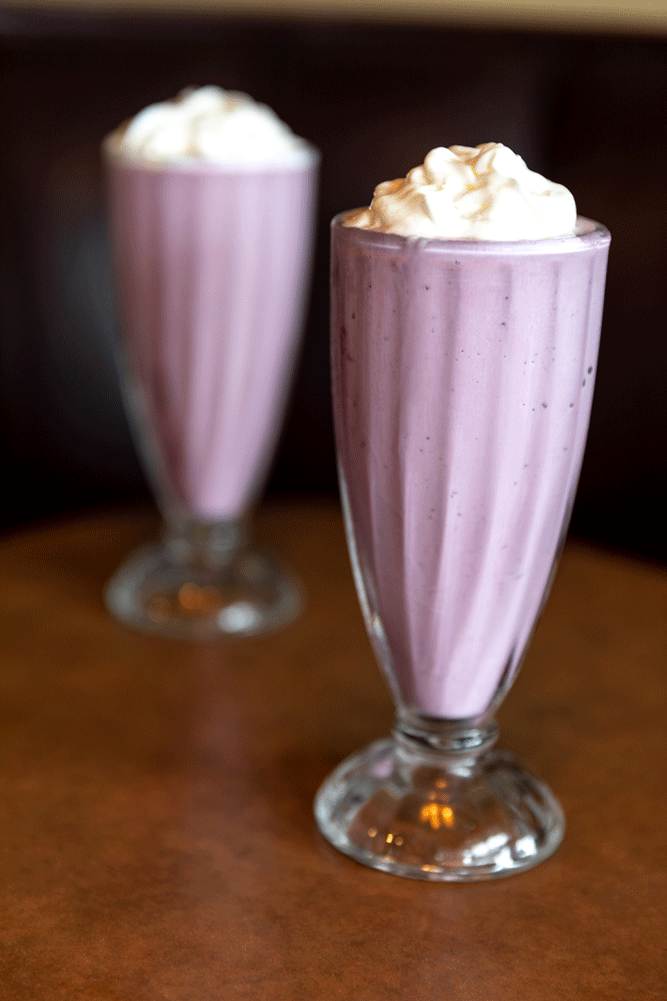 6. Venture Inn Restaurant
In the Northwest corner of Montana is Libby's Venture Inn Restaurant. At the hotel's on-site restaurant you can get breakfast, lunch and dinner. Our recommendation: Stop by at dinnertime for a savory Montana steak and a slice of huckleberry cheesecake, which you can't leave the region without trying.
7. Two Sisters Café
If you haven't heard of the huckleberry pie at Two Sisters Café, you're certainly out of the loop. But we're here to clue you in—it's off the charts! Award-winning, formally trained chef Beth Higgins and her sister Susan have been baking made-from-scratch creations in Babb on the Blackfeet Reservation since 1993.
8. Mary's Mountain Cookies
One of our go-to cookie places baking up melt-in-your-mouth goodness is Mary's Mountain Cookies in Missoula. The menu options rotate, but there's almost always a huckleberry mash-up like the huckleberry lemon cookie or the huckleberry snickerdoodle. Insider tip: Create an ice cream sandwich. Choose your favorite cookie and fill it with ice cream, like huckleberry ice cream, which is always available.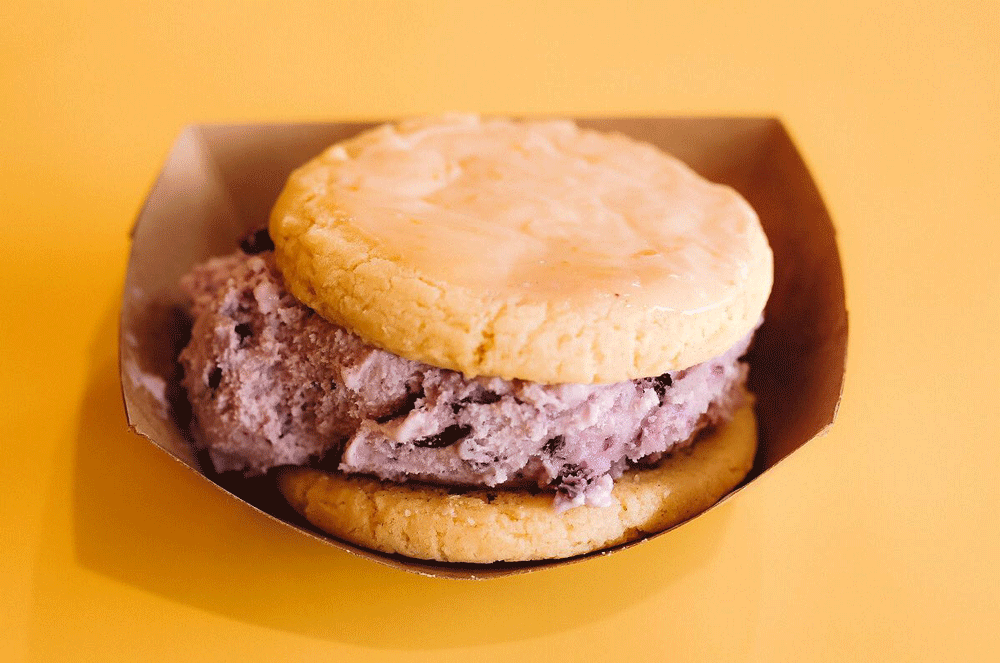 9. Double Arrow Lodge
In the picturesque Seely Swan Corridor, stop by Double Arrow Lodge after a day playing outside in this year-round recreation haven. The Double Arrow Lodge restaurant's "classic country cuisine" is sure to hit the spot, but save room for dessert because the huckleberry cheesecake is the star of this meal.
10. Sweet Peaks
Sweet Peaks is a local ice cream shop with locations in Missoula, Whitefish and Kalispell. At this scoop shop the ice cream is made from scratch using Montana dairy and other locally sourced ingredients—and the flavors will satisfy any craving. Try a classic huckleberry scoop or go wild with a scoop (or two) of the huckleberry lemon pie.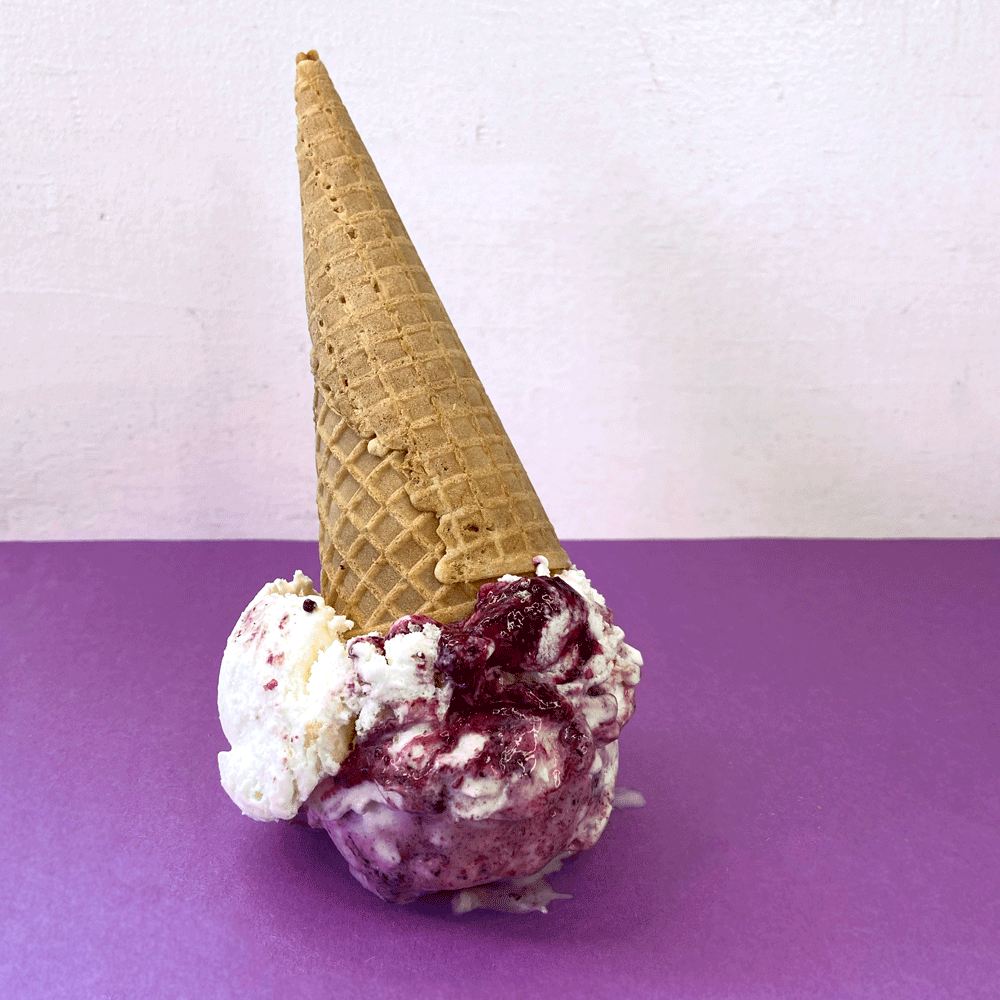 11. The Huckleberry Patch
Have you had enough huckleberries yet? We think not! The Huckleberry Patch in Hungry Horse has honed the craft of huckleberry infusion. At the store, you'll find all things huckleberry, from canned jelly, pancake mix, taffy, licorice and other sweets to bath and body products like soaps, lotions, lip gloss and more. Stop by the bakery for some huckleberry pie or fudge before leaving.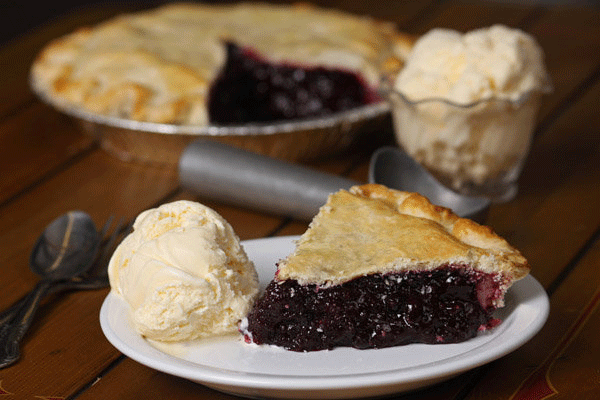 BONUS: Trout Creek Huckleberry Festival
Every year in Trout Creek during the second full weekend of August is the Trout Creek Huckleberry Festival. This year marks the 41st festival, which kicks off with a huckleberry pancake breakfast followed by a parade. There's lots of family entertainment at the festival, including more than 100 vendors selling handmade crafts and artisan items.
Please note, we ask that all our visitors and residents recreate responsibly by being mindful of the following: practice physical distancing; know before you go; plan ahead; play it safe; leave no trace and build an inclusive outdoors. Take the Tourism Pledge to travel responsibly in Glacier Country.
August 2, 2021
Related: Babb, Bitterroot Valley, East Glacier Corridor, East Glacier Park, Florence, Food, Hungry Horse, Libby, Missoula, Polebridge, Seeley Lake, Seeley-Swan Corridor, St. Regis, Whitefish