Western Montana is full of authentically wild adventures and epic outdoor experiences. It's a place unlike anywhere else, where natural wonders abound among awe-inspiring landscapes. We've put together a list of 10 legendary experiences you'll find only in Glacier Country, so pull out your bucket list and get ready to add these to it.
1. Paddle the Clearwater Canoe Trail
Rent a kayak, canoe or paddleboard and head to the Seeley Swan Corridor. The Clearwater Canoe Trail is a calm stretch of meandering river that empties into the northern end of Seeley Lake. The waterway is closed to motorized boats, creating a serene float through a dense willow marsh. Depending on the time of year, and how fast you paddle, the float takes about two hours. It's one of our favorite ways to explore the waters of Western Montana. If you're lucky you'll see an otter, turtles or a great blue heron.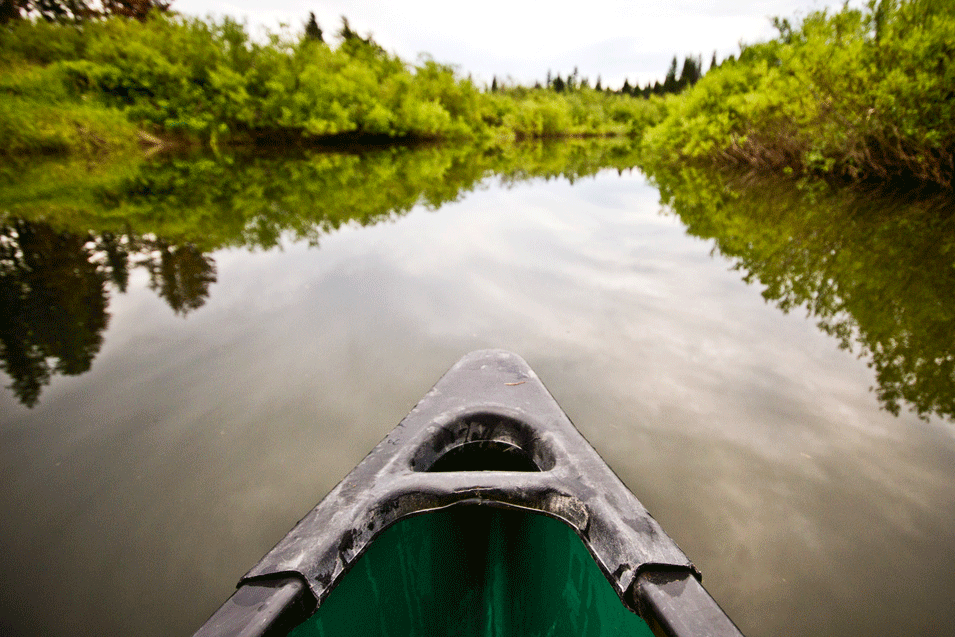 2. Bike the Route of the Hiawatha
Noted as one of the most breathtakingly scenic stretches of railroad in the country and a Rails to Trails "Top Ten Pick" according to USA Today, the Route of the Hiawatha is a bike-ride must. Located in the I-90 Corridor, the bike trail is a scenic 15-mile ride through the beautiful Bitterroot Mountains. Pass through 10 tunnels, including a 1.66-mile tunnel, and over seven sky-high trestles. The trail is a gradual downhill the entire way making it perfect for families. Grab the shuttle at the end to return to your car.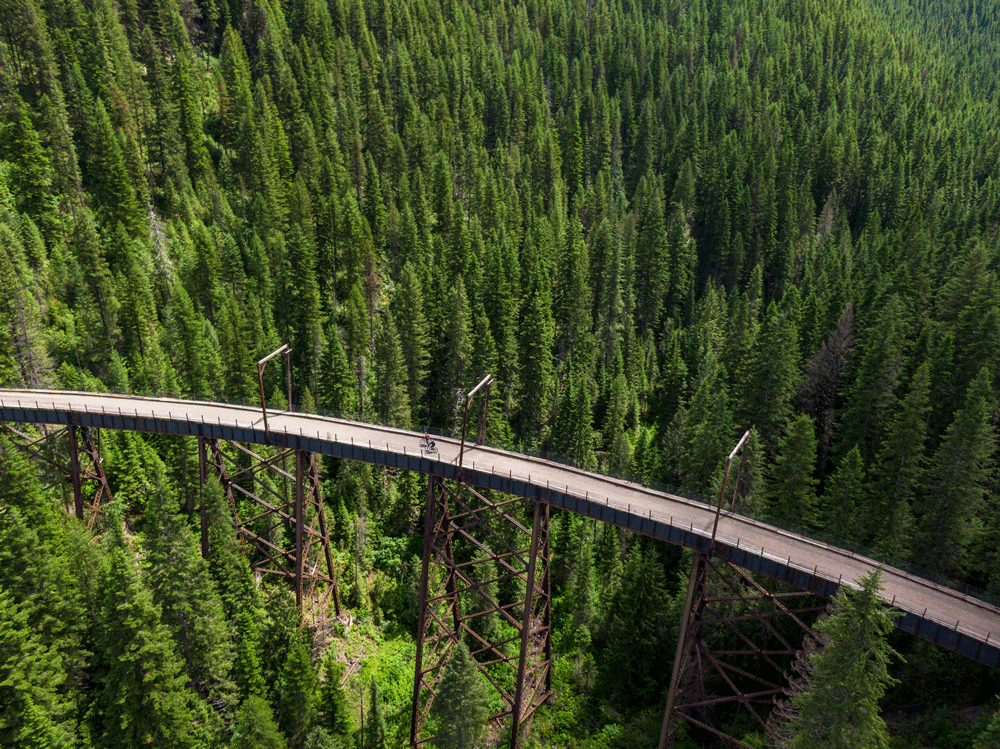 3. Llama Trek the Bob Marshall Wilderness
There's no better way to explore Western Montana's beautiful backcountry than beside a llama—and there's no better place to begin your exploration than the Bob Marshall Wilderness. The "Bob" is one of the most preserved mountain ecosystems in the world, encompassing 1.5 million acres of jagged peaks, mountain lakes and expansive valleys. With more than 1,000 miles of trails, it's a worthy backcountry destination and logistically more enjoyable when a llama carries your gear. Plus, you get to spend time with these quirky and friendly animals.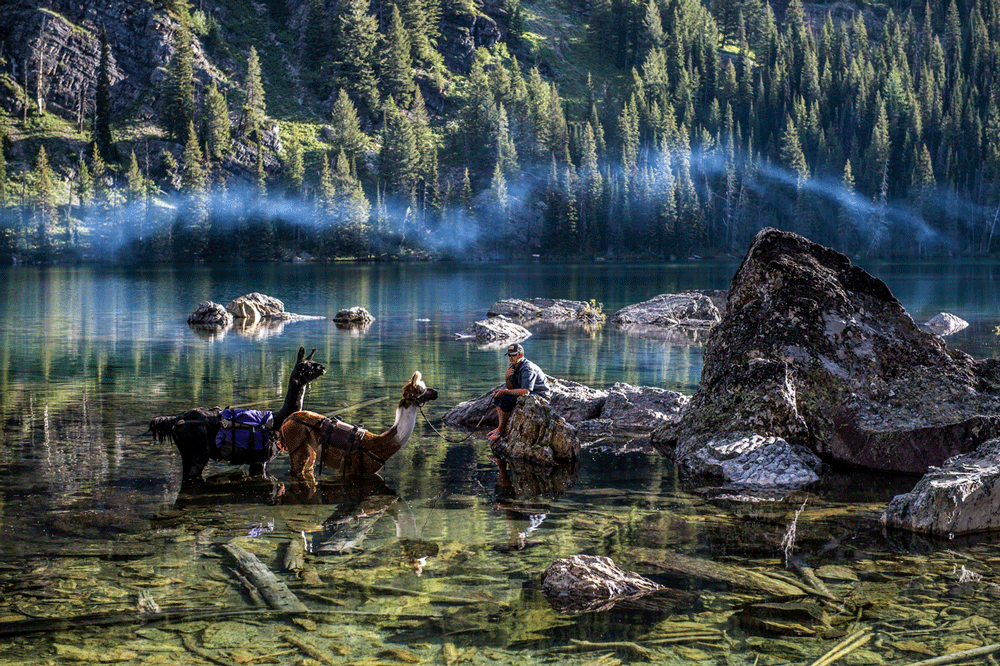 4. Visit Kootenai Falls and Swinging Bridge
Waterfalls abound in Glacier Country's awe-inspiring landscape. That's why a walk into the largest undammed falls in the state, Kootenai Falls, had to make our list. Located in the remote Northwest Corridor, it's a serene 1.6-mile round-trip walk through alpine forests to the swinging suspension bridge. The swinging bridge is a traveler's favorite and a picture-perfect stop for unrivaled views of the aquamarine Kootenai River gorge and falls.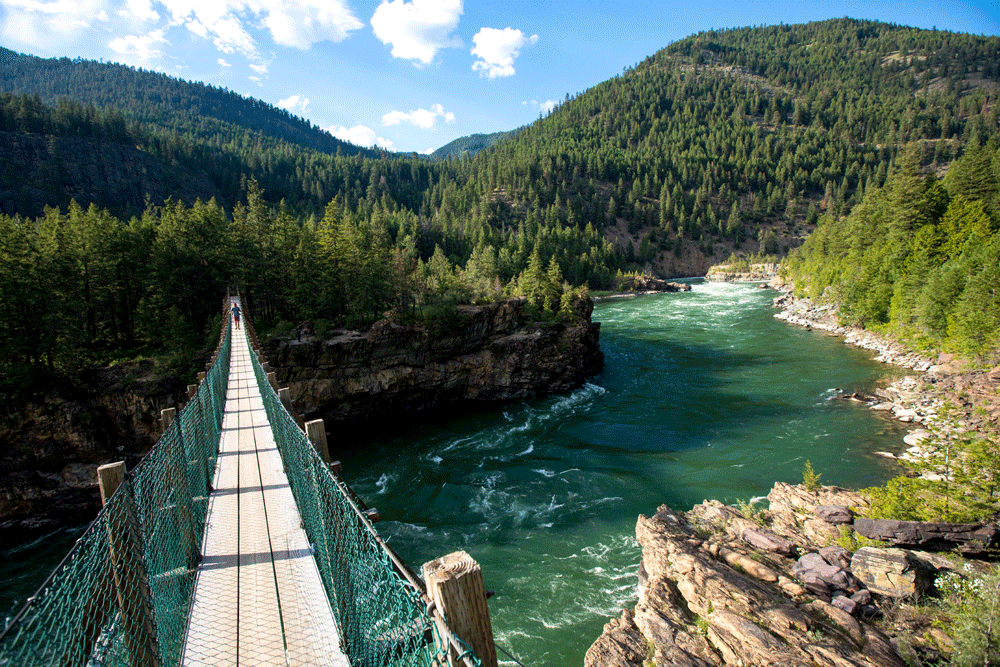 5. Embark on an Aerial Adventure Over the Rockies
Taking flight in Western Montana is a picturesque way to explore our vast terrain and get a bird's-eye view of some of the most untouched wilderness areas on the planet. Experienced pilots are ready to take you on a scenic aerial tour over many of Western Montana's iconic spots, including the Mission Mountains or the Chinese Wall—a 12-mile-long, naturally occurring limestone escarpment that juts 1,000 feet high in the Bob Marshall Wilderness—both part of the nation's longest mountain range, the Rocky Mountains.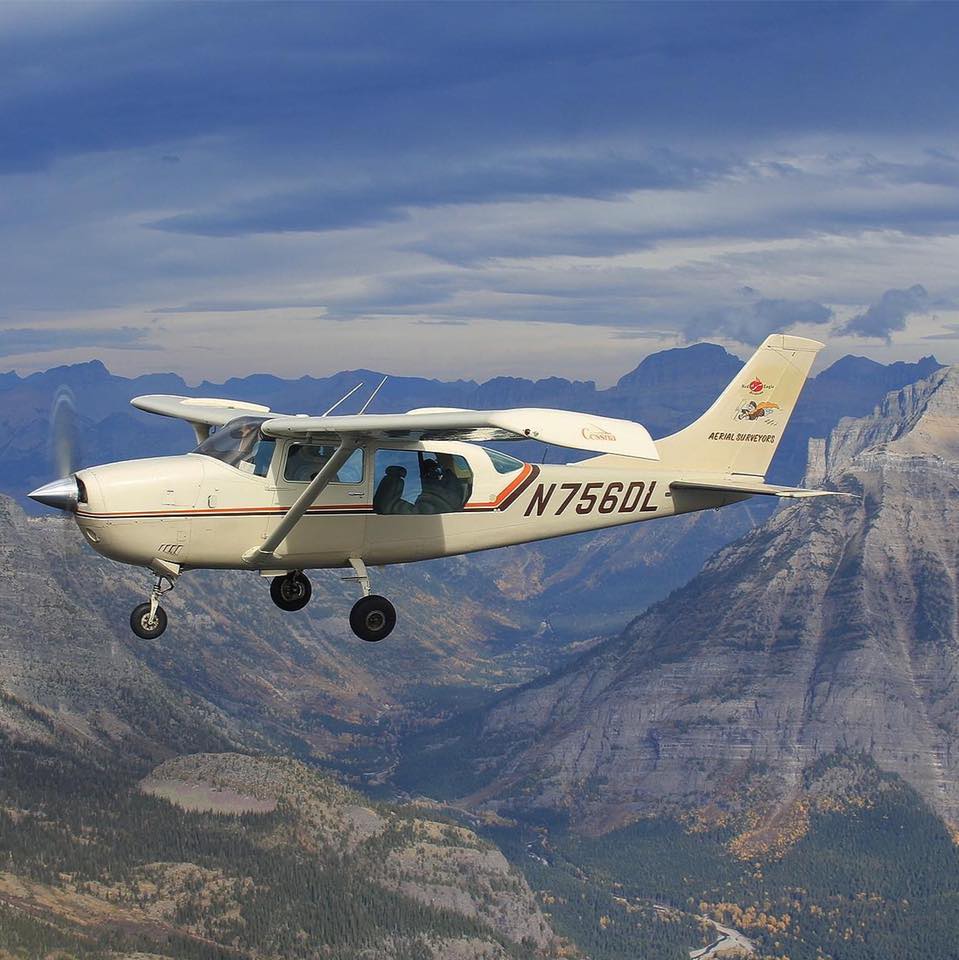 6. Paddle + Hike Wild Horse Island
Did you know the largest freshwater lake west of the Mississippi is in Western Montana? Flathead Lake is 30 miles long, nearly 15 miles wide and has depths that reach 300 feet. There are numerous state parks along the lake's 185 miles of shoreline, but within the lake is a very special one—Wild Horse Island State Park. Accessible only by boat, this 2,160-acre island serves as a day-use state park and is home to wild horses (hence the name), bighorn sheep, coyotes, deer and a variety of birds. Kayak out to the island and take a walk around one of the short loop trails.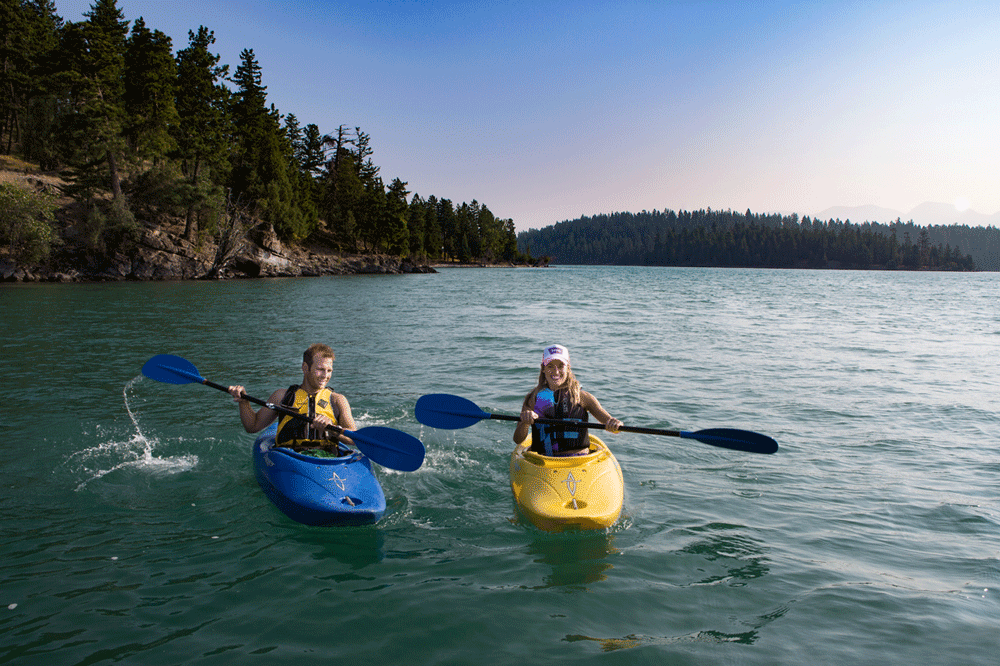 7. Bike the Going-to-the-Sun Road in Spring
In the spring before the road is open to cars, hikers and bikers are given access to one of America's most scenic roads and a National Historic Landmark—the Going-to-the-Sun Road. This once-in-a-lifetime ride is an unparalleled way to explore Glacier National Park during one of its quietest and loveliest times: spring. Biking in the park is now accessible to all skill levels as e-bikes are permitted on park trails.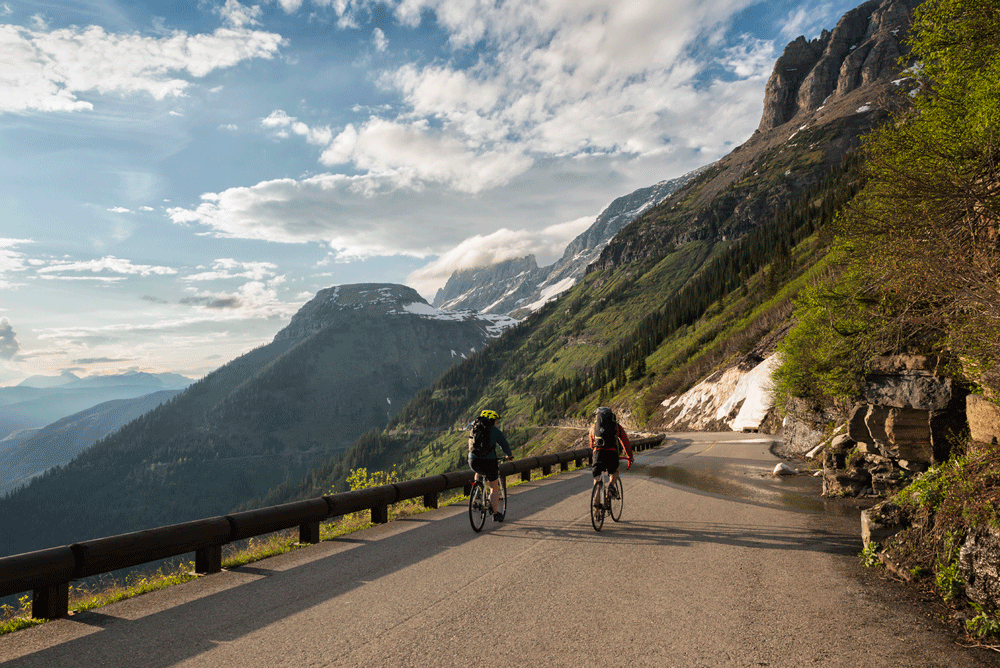 8. Walk Ross Creek Cedar Grove
Stroll among giants—giant cedar tree giants, to be exact—at Ross Creek Cedar Grove in Glacier Country's Tour 200 Corridor. Some of the country's largest cedar trees live here, standing tall and reaching wide. This scenic area is 100 acres in size, where 1,000-year-old trees grow up to 8 feet in diameter. A mile-long interpretive walking trail explains the area's ecology and history.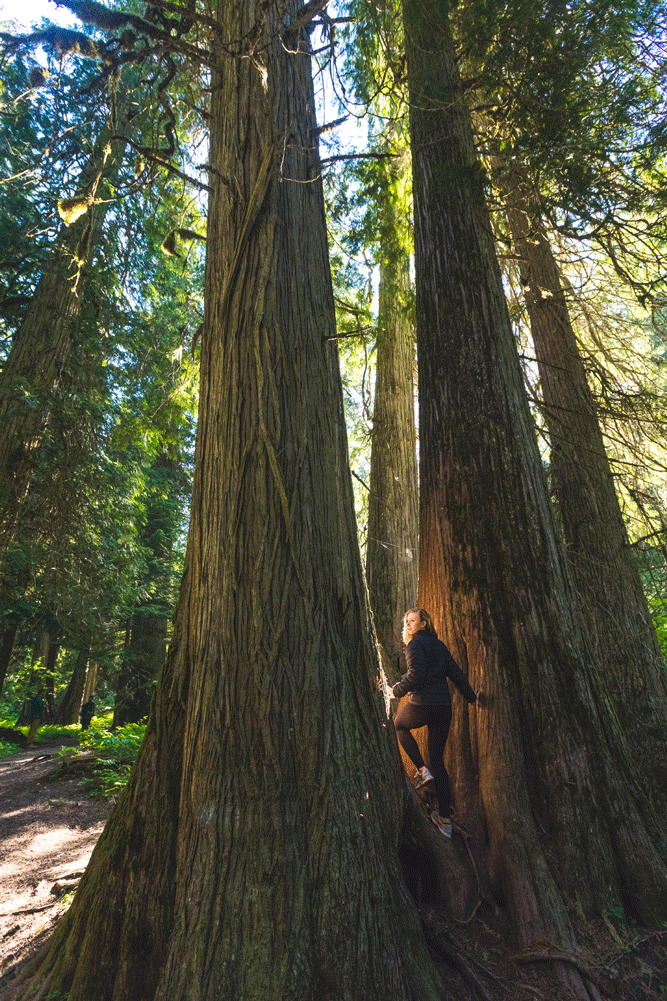 9. Snowmobile or Snowshoe into Garnet Ghost Town
Located 30 minutes east of Missoula, one of Montana's best-preserved ghost towns can only be accessed in winter by snowshoe, Nordic ski or snowmobile—making Garnet Ghost Town one of our best-kept winter secrets. Explore the 30 historic buildings that remain today—including cabins, a saloon and part of a hotel—all offering a fascinating look at what life was like during the Montana gold rush. Stay overnight in one of two primitive cabins in Garnet, only available during the winter.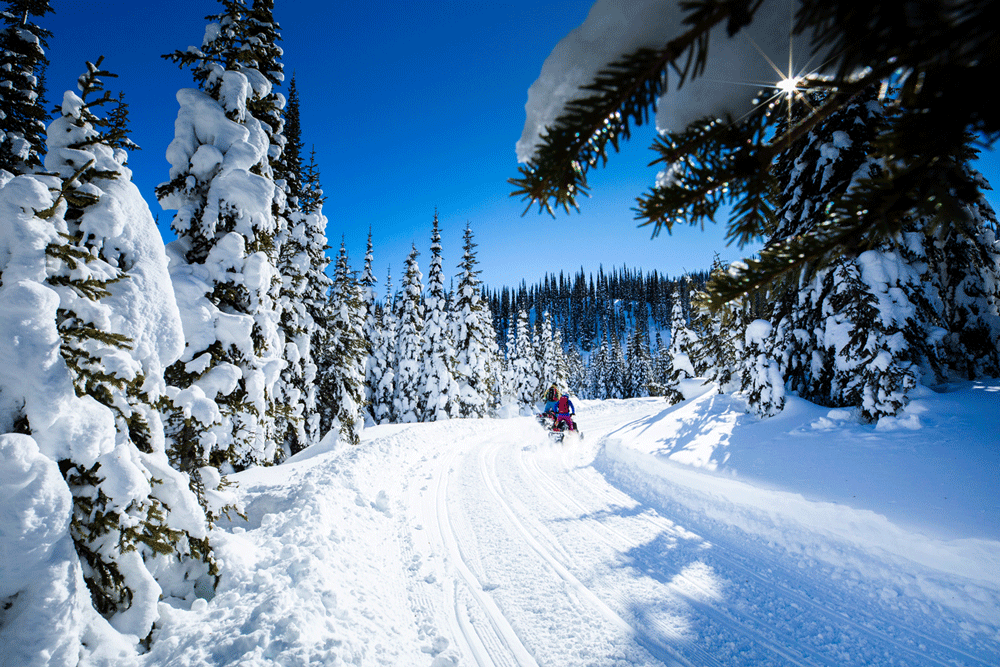 10. Drive the Bison Range
If you come to Montana, you've got to check out our wildlife. There's no better place to spot wildlife than the 18,500-acre Bison Range near Moiese. Home to 350+ bison, as well as antelope, bighorn sheep, elk, deer, coyotes and black bears, and set against the backdrop of the gorgeous Mission Mountains, it's a sight to see. There are three wildlife drives on the range, the West Loop and Prairie Drive are short year-round drives, and Red Sleep Mountain Drive travels through the heart of the reserve and is open mid-May to Mid-October.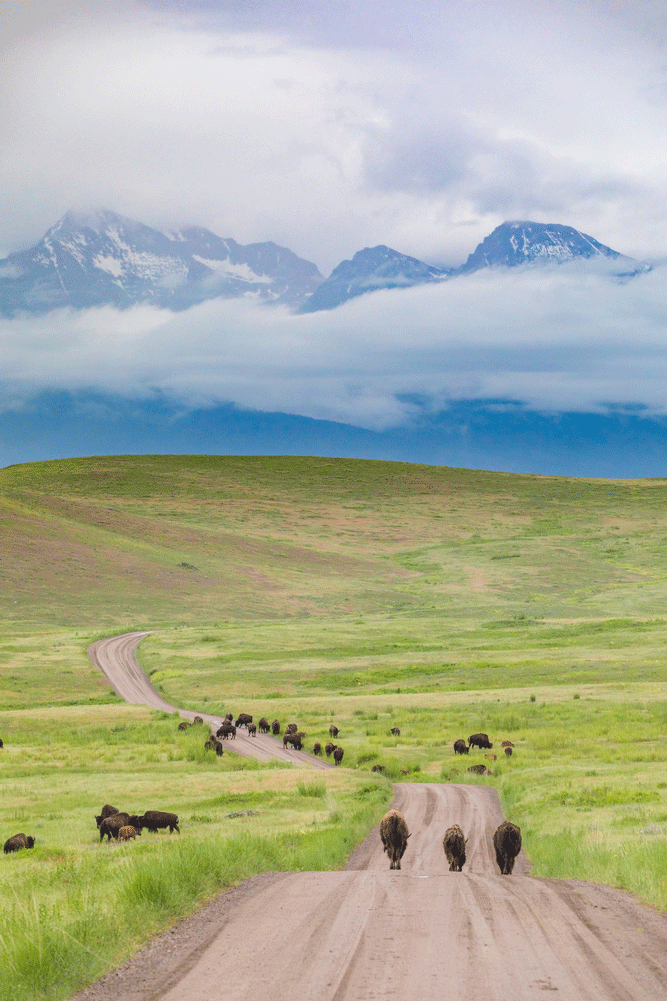 Please note: Social distancing is required to help reduce the spread of COVID-19. Thankfully, we've got plenty of space for social distancing activities and recreation in Western Montana. It's vital, however, to maintain a 6-foot distance from others, even outdoors. Please be mindful of our communities and small businesses, which have had to adapt to the change and may face limitations this year—always call ahead. We're all in this together. Take the Tourism Pledge to travel responsibly in Glacier Country.
March 22, 2021
Related: Aerial Tours, Biking, Bison Range, Clark Fork Corridor, Flathead Corridor, Flathead Lake, Garnet Ghost Town, Glacier National Park, Guided Tours, Hiking, I-90 Corridor, Northwest Corridor, Seeley-Swan Corridor, Snowmobiling, Snowshoeing, Water Fun