Wrapping up our blog series on notable people is the story of Montana's famous cowgirl, Ramona Holt. Ramona grew up in Montana's ranching and rodeo scene, participating in youth, intercollegiate and professional rodeo. As an adult, she dedicated her life to promoting the western way of living, and for 30 years Ramona and her husband, Bill, traveled throughout the western United States, Canada and Australia promoting professional rodeo and the West. They started their own herd of Texas Longhorn Cattle in 1967 and were the first to export those cattle from the U.S. to Australia in 1985—leading to the government honoring them at an exposition in 1986 in Mackay, Australia.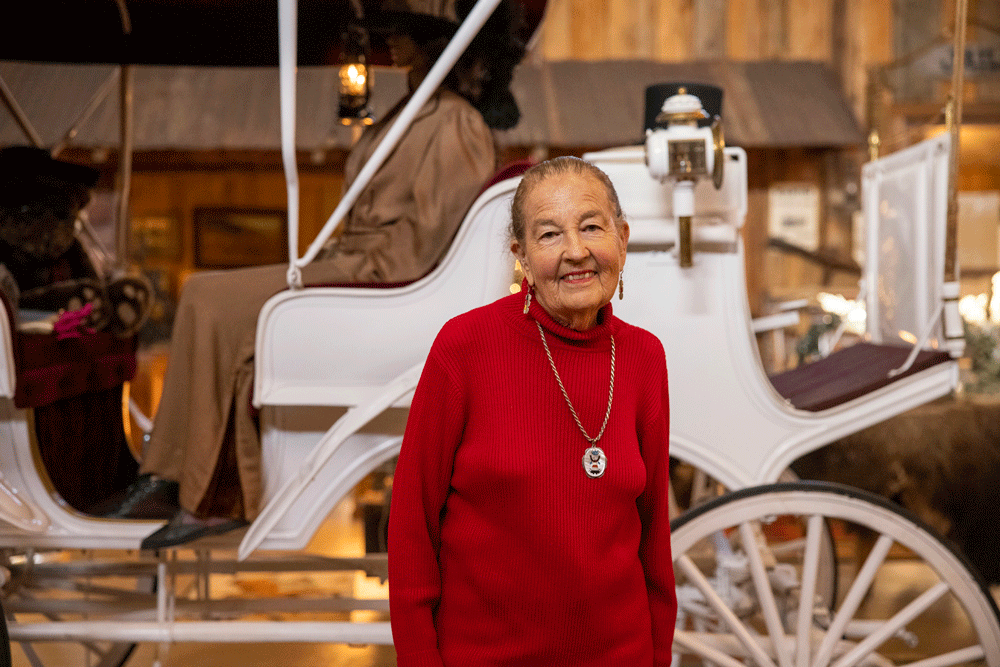 Today, as a trustee representing Western Montana for the Montana Cowboy Hall of Fame and Western Heritage Center, Ramona recommends people and ranches to be honored each year. In 2018, the Professional Rodeo Cowboys Association honored her as the "Notable Lady of the West" at their World of Rodeo Reunion in Las Vegas. Her life has been dedicated to telling the story of the western way through many avenues including the creation of the Holt Heritage Museum—located in Lolo and open by appointment only—which houses rodeo and western artifacts, including 20 horse-drawn vehicles.
Q. Where did you grow up and how did that influence how you got into rodeo?
A. I was born in La Junta, Colorado, and have lived on a ranch and always enjoyed the ranching way of life. I have rodeoed since I was a kid. In southern Colorado there were several "Kids' Rodeos." If you were raised on a ranch, it was only natural for you to participate.
Q. Which rodeo events did you participate in and what was your favorite event?
A. In college and professional rodeo, I barrel raced and pole bended. Bareback riding was not my favorite, but I was pretty good at it. Barrel racing was my favorite. Although I never won the state, I missed several times by only a couple of seconds—that is competition for you.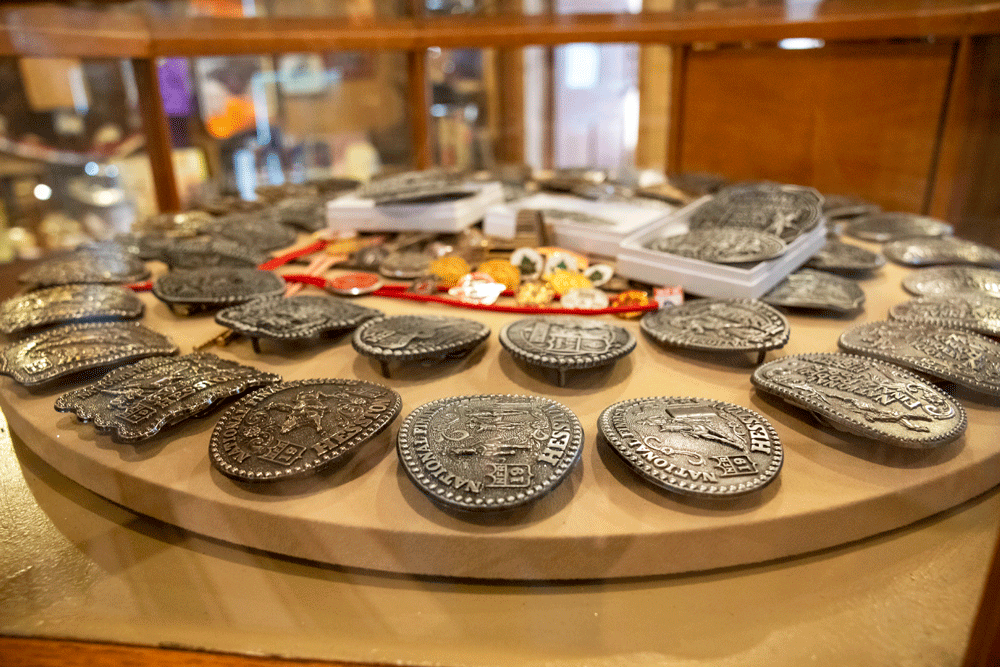 Q. What did it mean to you to receive the "Notable Lady of the West" honor at the 2018 Professional Rodeo Cowboys Association?
A. Receiving this honor was a complete surprise. In fact, when the friend who was on the committee called me, I thought he was playing a joke on me. Found out that he wasn't; it was very humbling to be voted to receive this award by my peers.
Q. What made you and Bill decide to call Lolo, Montana, home?
A. After we both graduated from Montana State College, where I received my BS and MS degrees, we moved to Lolo for a couple of reasons. One was that my parents lived there, the other was we found a piece of land that we could afford to buy, about 200 acres, 10 miles west of Lolo on Lolo Creek. It was a two-bedroom cabin, with no electricity or running water. We already had one child. In the winter, I put the baby in bed with me as I thought he might freeze. Pretty cold when you rely on a wood heater to heat a cabin that was not insulated.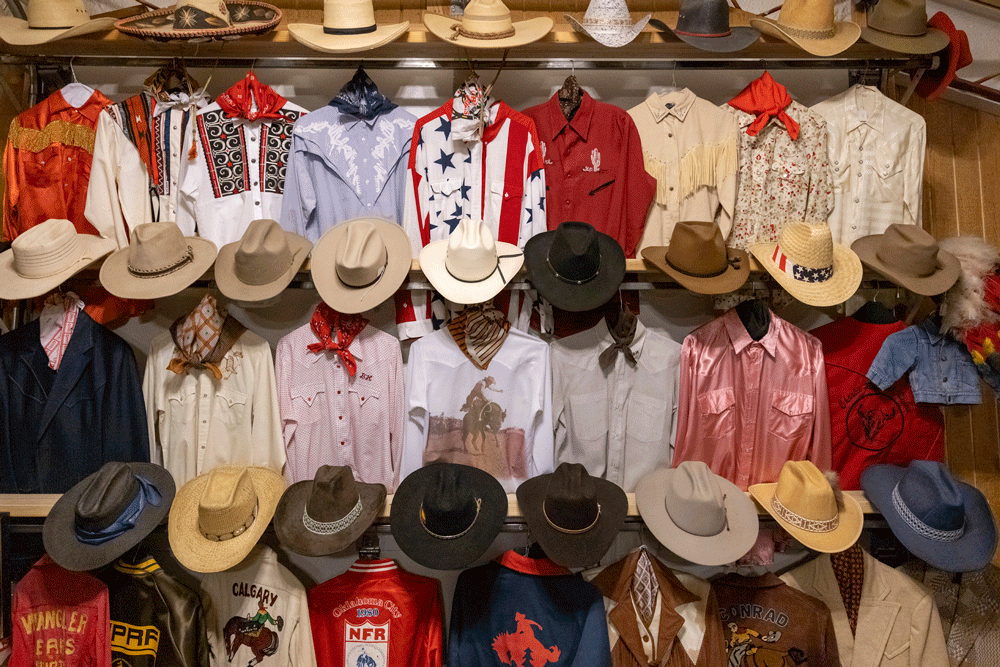 Q. How did the Holt Heritage Museum come about?
A. Fortunately, Bill had the same interests as I did in collecting items of historical value, ranging from Western to American Indian artifacts. We had the great opportunity to collect when we traveled participating in rodeo. Bill was a professional announcer and I a secretary/timer even when I barrel raced. This took us throughout the Western U.S. and most of Canada. Thus, these items were stored until we built the museum in 1999. We used our horse barn as the start and built an addition on it to the west. We now find, even though we have built additional buildings (library, carriage house, wagon barn and trapper's cabin), that we are running out of room. We have plans to add a church exhibit and a BBQ and open meeting area to the north side of the museum.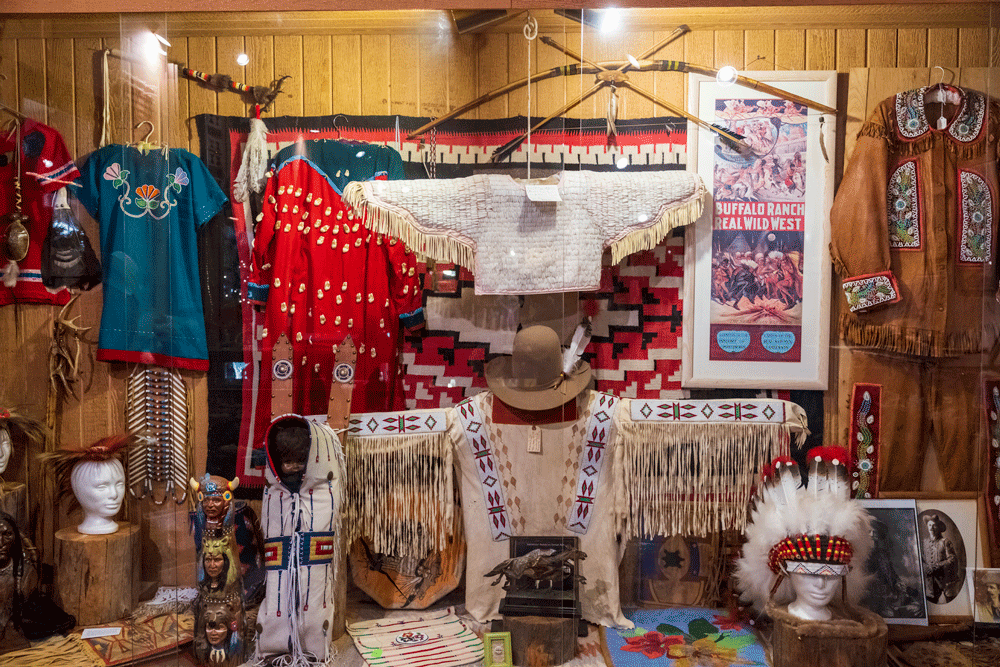 Q. What is your favorite item on display at the Holt Heritage Museum?
A. Many of the boots and hats on display are from notables that we have worked with at the fairs and rodeos. Probably my favorite item in the collection is a pair of boots from President Reagan. Even though I have boots from my Great Uncle Gene Autry, President Reagan's boots are still the favorite.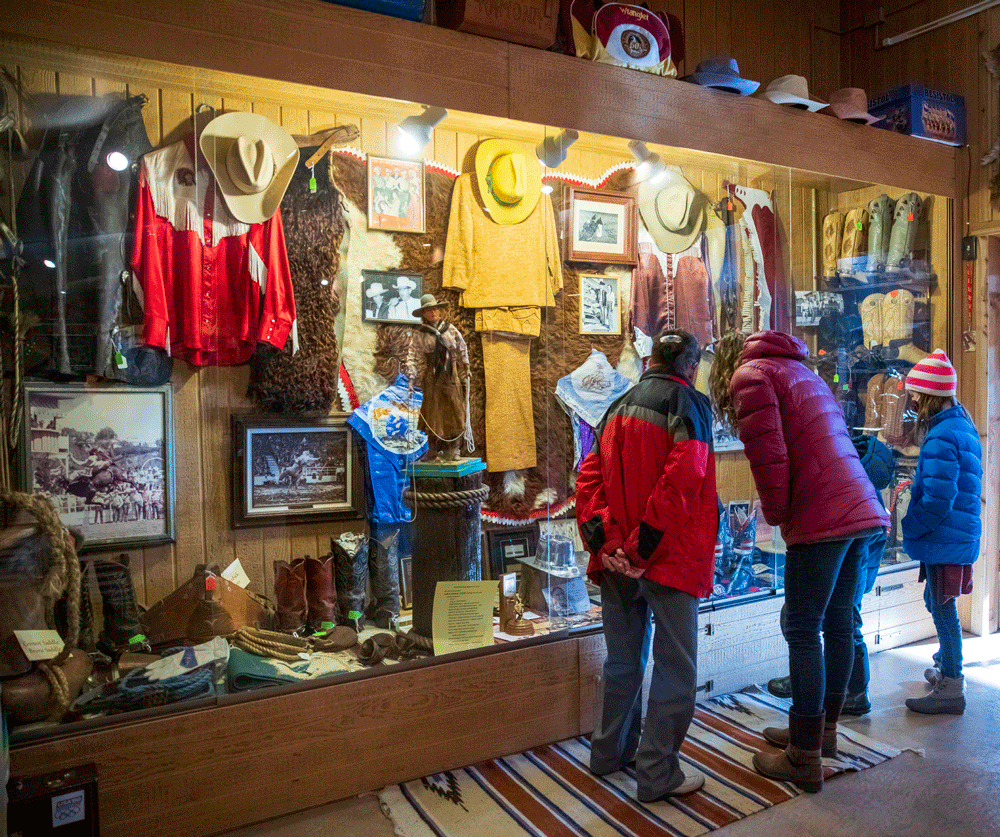 Please note: We ask that all our visitors and residents Recreate Responsibly by being mindful of the following: practice physical distancing; know before you go; plan ahead; play it safe; leave no trace; tread lightly, and build an inclusive outdoors. Travel responsibly by reviewing Western Montana COVID-19 information and guidelines at SafetyFirstMT.com.
January 17, 2022
Related: About, American Indian, Arts and Culture, Horseback Riding, Lolo, Montana, Museums, Rodeos