Western Montana's culinary scene is on par with its outdoor recreation scene. From fine dining to food trucks, you can't go wrong—it's all part of the Glacier Country adventure. And for vegans and vegetarians, we've got you totally covered. Here's where you can find some of the tastiest vegan and vegetarian food in Western Montana.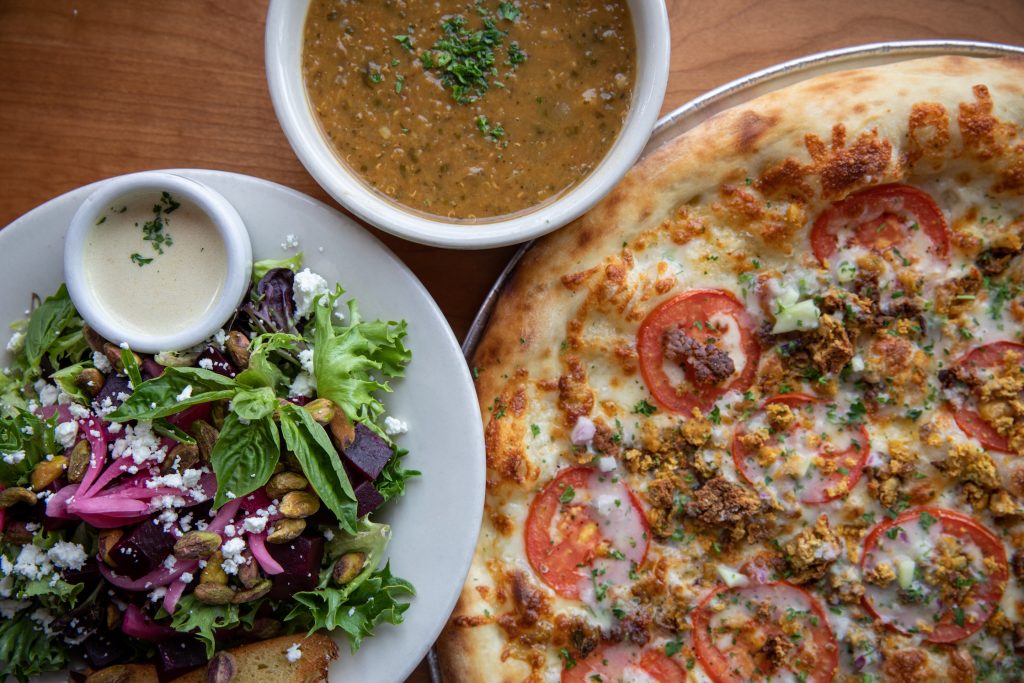 MISSOULA
Veera Donuts
This eccentric, all-vegan doughnut shop on Missoula's Hip Strip is hip to flavor. The doughnuts are so good even non-vegans approve. You can't go wrong with The Veera (the housemade French toast doughnut), but with over two dozen options, you're in doughnut heaven no matter what. You'll also find gourmet pop tarts, scrumptious breakfast sandwiches and local coffee.
The Green Source
Also on Missoula's Hip Strip, embrace the green life at The Green Source, doing their part to make Missoula a healthier, more vibrant community with 100% organic smoothies, fresh-pressed juices, raw, live food made with local ingredients, energy bowls, coffee drinks and more. Try the Buddha Bowl with a Flathead Cherry Smoothie or some fresh-pressed "Glow" juice.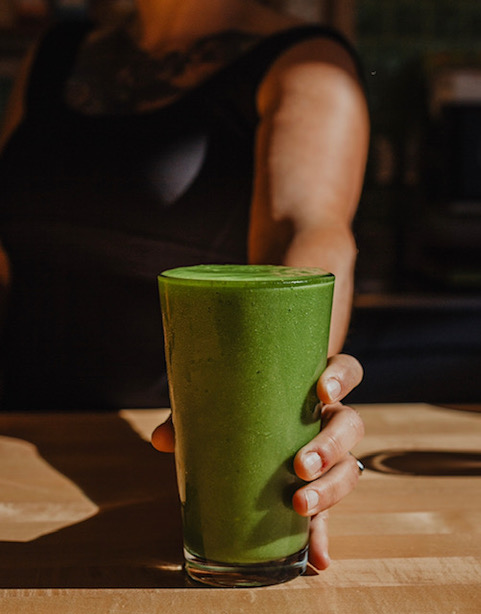 Five on Black
Quick and delicious, build your own Brazilian bowl at Five on Black. Pick out your base of rice and/or greens, grilled veggies, sides and sauce—like the spicy coconut or mango barbecue—and sit back and savor. With two locations, one in downtown Missoula and one on the South Side, convenience is covered.
Masala
Nosh some seriously authentic and seriously delicious Indian flavors paired with local ingredients at Masala. Choose your own adventure with rotating curries and vegan mainstays like chana masala, dal and vegetable korma over a bed of brown rice, white rice or kale—and don't forget the chutney and naan.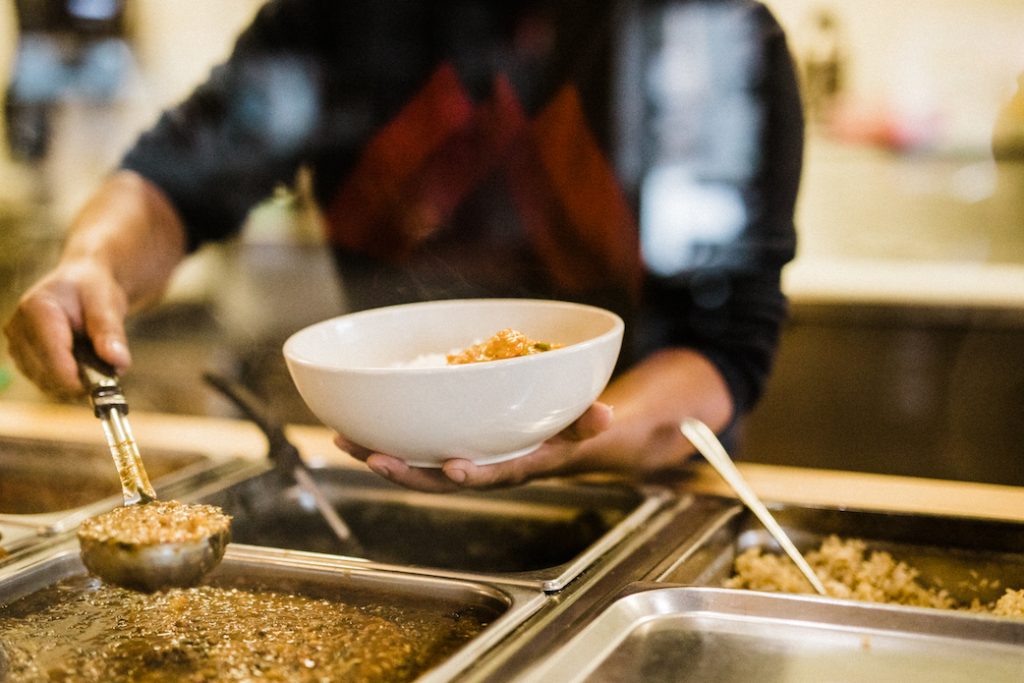 The Top Hat
The Top Hat mixes local flavor with local music, and their menu caters to everyone, including the dairy free, gluten free, vegans and vegetarians. Because The Top Hat is committed to fresh local ingredients their menu is seasonal and rotating, but you'll always find a selection of vegan/vegetarian apps, salads and entrées—like Thai Vegan Tacos.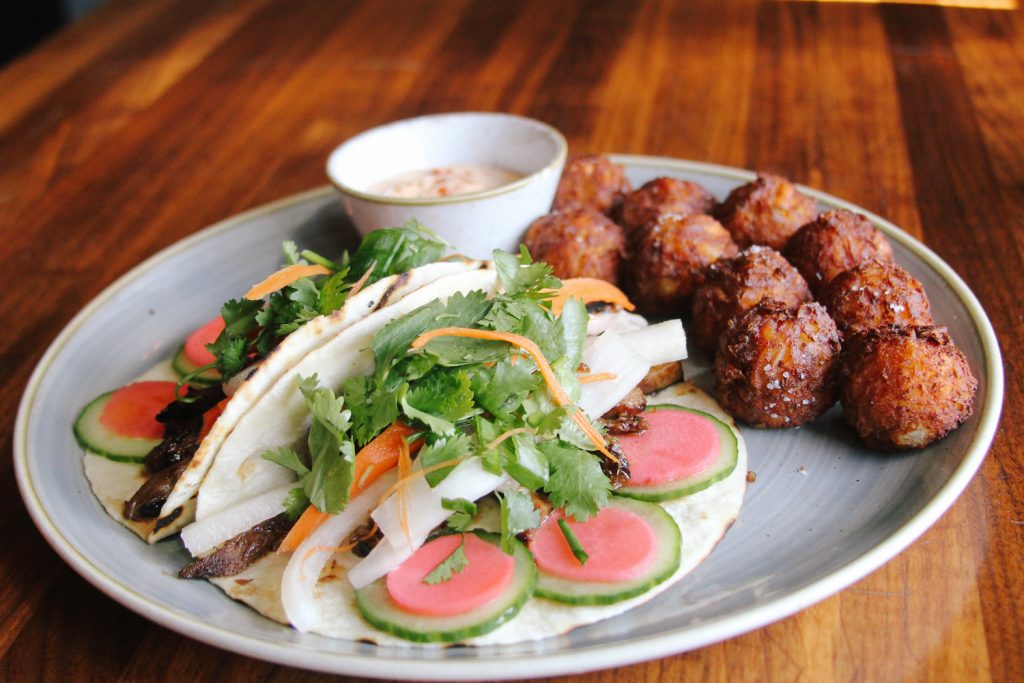 Biga Pizza
Biga Pizza is a favorite of locals and visitors alike, wood-firing innovative and traditional pies with locally sourced ingredients. Seasonal menus include pizzas like Winter Squash and Hungarian Mushroom. What's more, any pizza can be made with vegan, vegetarian, and gluten-free substitutions.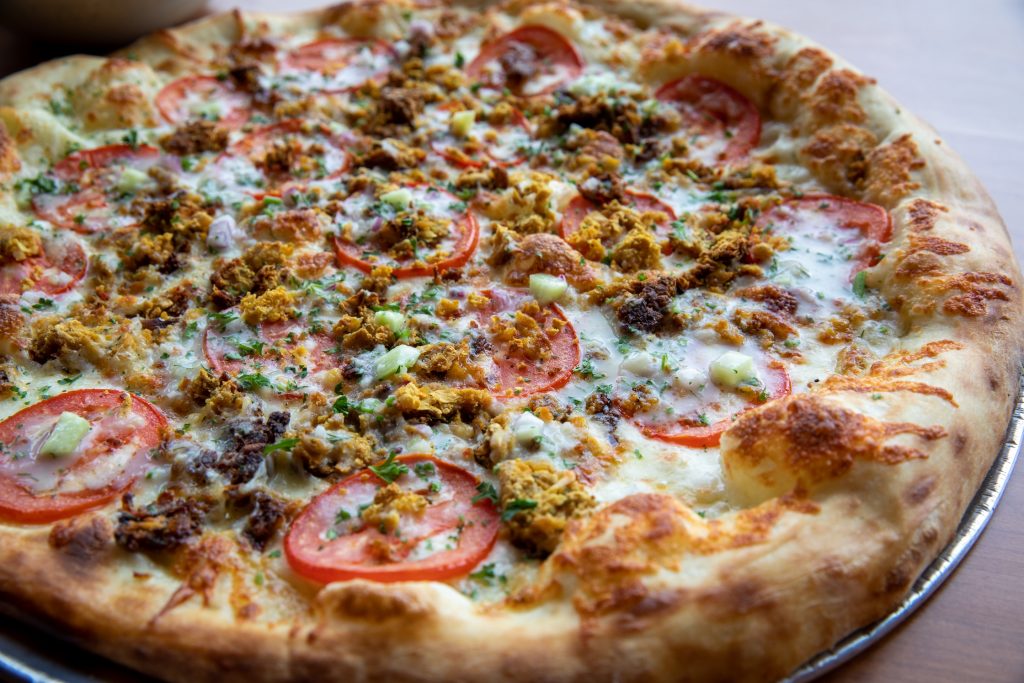 Good Food Store
This Missoula icon has been pleasing palates since the 70s. Check out the Good Food Store's prepared foods/deli section, where you'll find vegan-friendly options. You can build your own sandwich, wok bowl or vegan pizza, and you'll find plenty of vegan options from the hot bar. Don't miss the vegan desserts, too!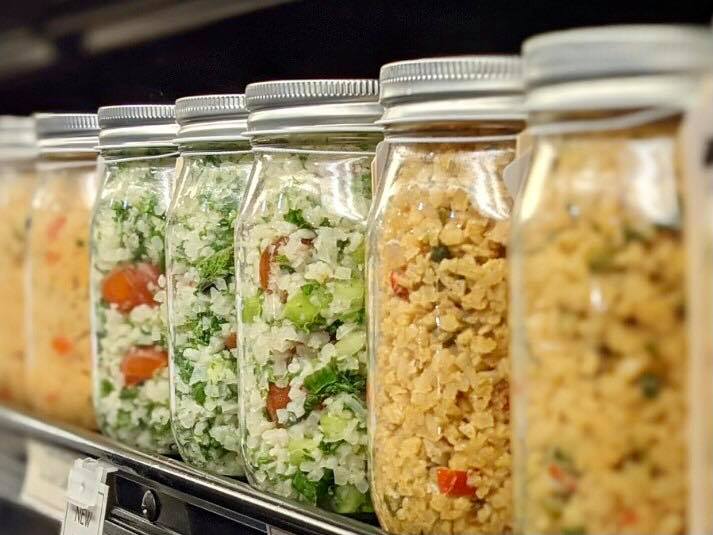 Tia's Big Sky
Tia's began as a food truck and became famous for their tamales. Now they're serving up locally-sourced artisan Mexican food on the westside of Missoula and the Vegetarian Bean Bowl and Vegetarian Burrito hit the spot with authentic Mexican flavors and fresh, local ingredients.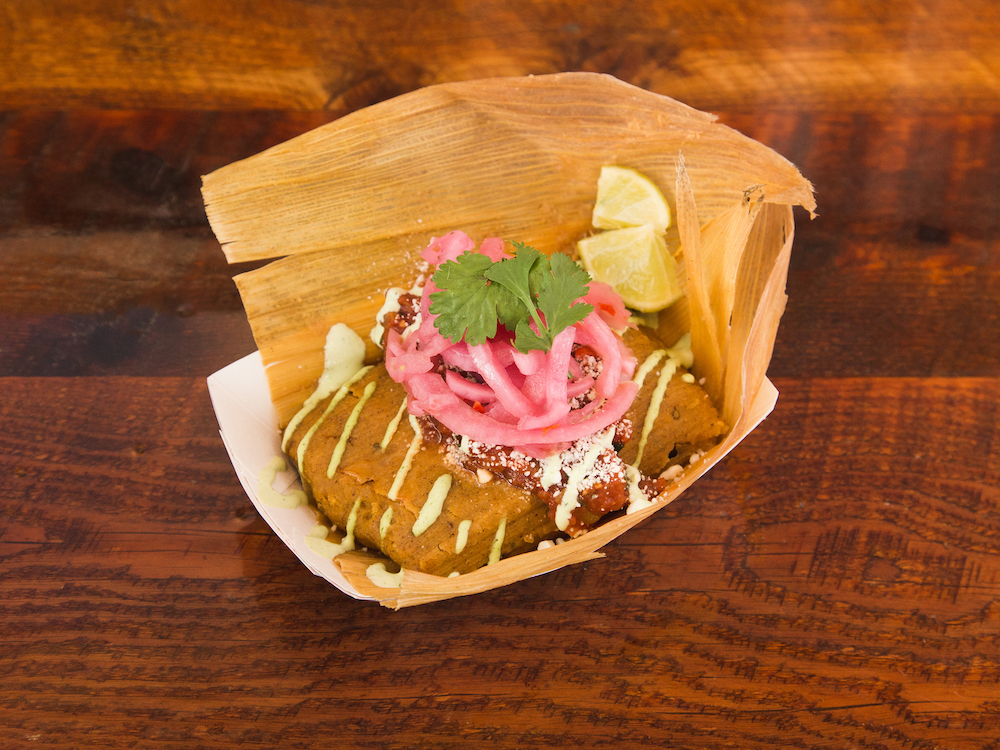 BIGFORK
SakeTome
Not only can you find creative cocktails at SakeTome, Bigfork's Asian-inspired dinner hot spot, but most of their menu items can be ordered vegan, within reason. Try The Giving Tree small roll or the Long Haired Hippy special roll featuring tempura tofu.
HAMILTON
Suzette's Organics
This Filipino-inspired restaurant is making its mark on the Bitterroot Valley with fresh flavors and organic ingredients. Try the Adobo Dilaw, which is the Filipino version of curry and comes in vegan and vegetarian options.
Bouilla
The thing about Bouilla is that you can substitute their made-from-scratch tempeh for any meat on the menu. This specialty sandwich shop is open for lunch and dinner. Try the Lemon-Curry Veggie Wrap or get a Bouilla Burger with pickled carrots, kimchi, peanut butter and Sriracha with the tempeh trade-out option.
HOT SPRINGS
Camas Organic Market
A great stop for lunch when you're in the Hot Springs area, Camas Organic Market is a delightful small-town find where local foods and flavors mingle. This unique organic market and bakery/café has a diverse selection of creative offerings, including plenty of vegan options.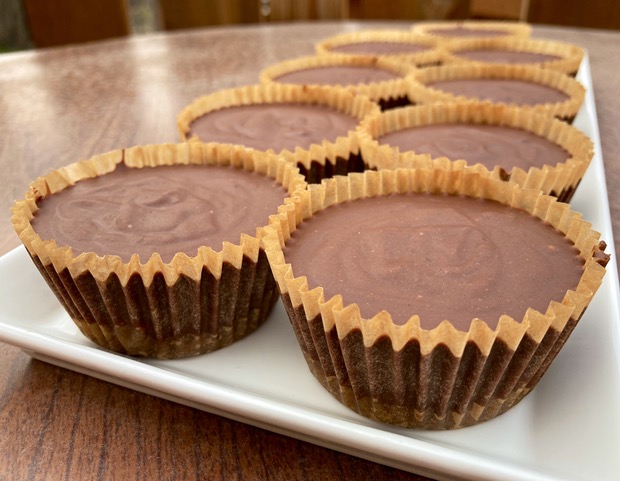 KALISPELL
The Knead Cafe
This little eatery features naturally raised, responsibly sourced produce and farm-to-table cuisine influenced by global flavors, and caters to vegans with dishes like the classic Veghead sandwich with chipotle "veganaise." Don't miss one of their afternoon tea parties.
WHITEFISH
Tea Kettle Asian Kitchen
Located inside the Stumptown Marketplace, Tea Kettle Asian Kitchen is noted for the best ramen in the Whitefish Valley and prepares all their dishes with all-natural ingredients. Try the vegan pot stickers, the veggie ramen or The Happy Buck Bowl.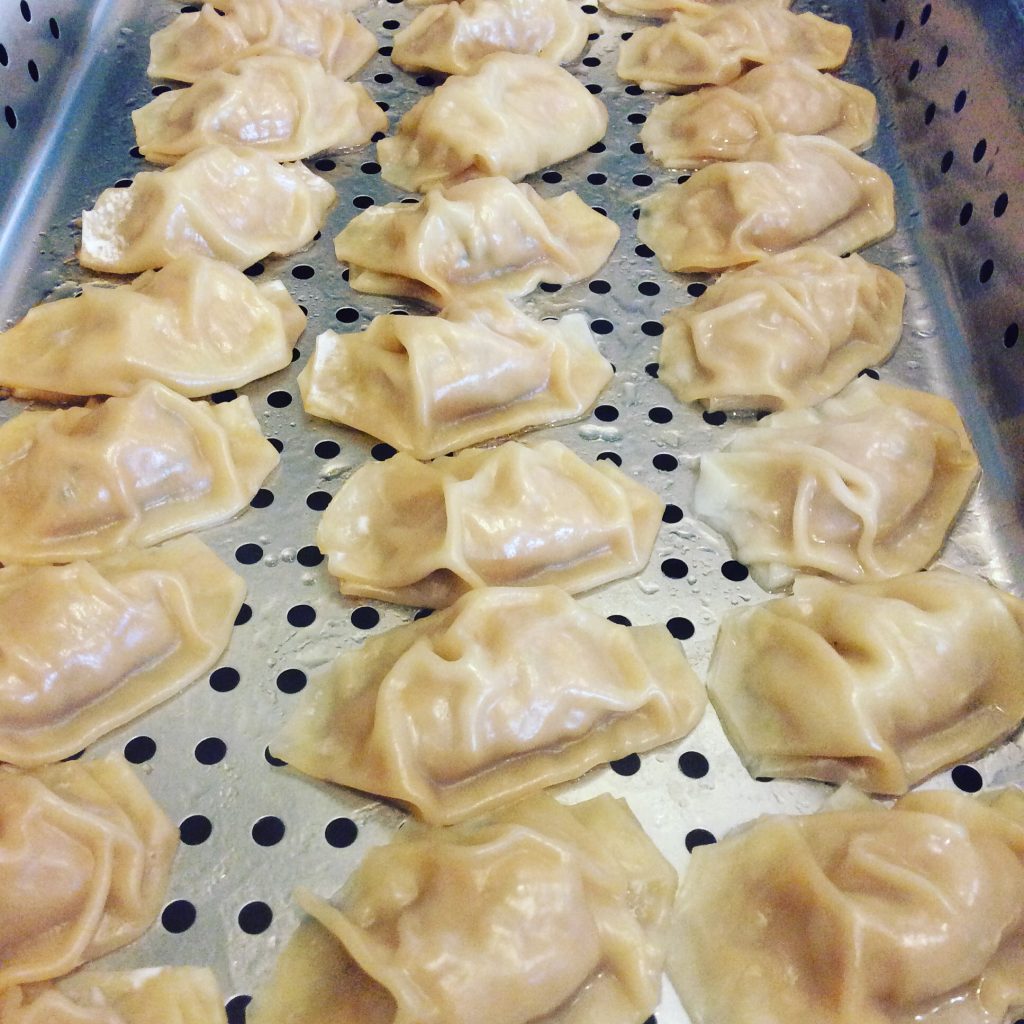 Please note: Social distancing is required to help reduce the spread of COVID-19. Thankfully, we've got plenty of space for social distancing activities and recreation in Western Montana. It's vital, however, to maintain a 6-foot distance from others, even outdoors. Please be mindful of our communities and small businesses, which have had to adapt to the change and may face limitations this year, like capacity limits—always call ahead. We're all in this together. Take the Tourism Pledge to travel responsibly in Glacier Country.
April 5, 2021
Related: Bigfork, Dining, Hamilton, Hot Springs (town), Kalispell, Missoula, Montana, Vacation, Whitefish