The once-hopping timber camp of Swan Lake is now a quiet place to relax and recreate in some of Western Montana's most gorgeous landscapes. Tucked in the picturesque Seeley-Swan Valley and located at the southern tip of its namesake—Swan Lake—year-round visitors use this community as a launching point for lake and river fishing, hiking, birding, horseback riding, wildlife watching, dog sledding and backcountry skiing. Swan Lake even hosts an annual huckleberry festival! This little gem is a perfect day trip from a town like Bigfork, or you can set up camp here and enjoy a serene getaway in the great outdoors.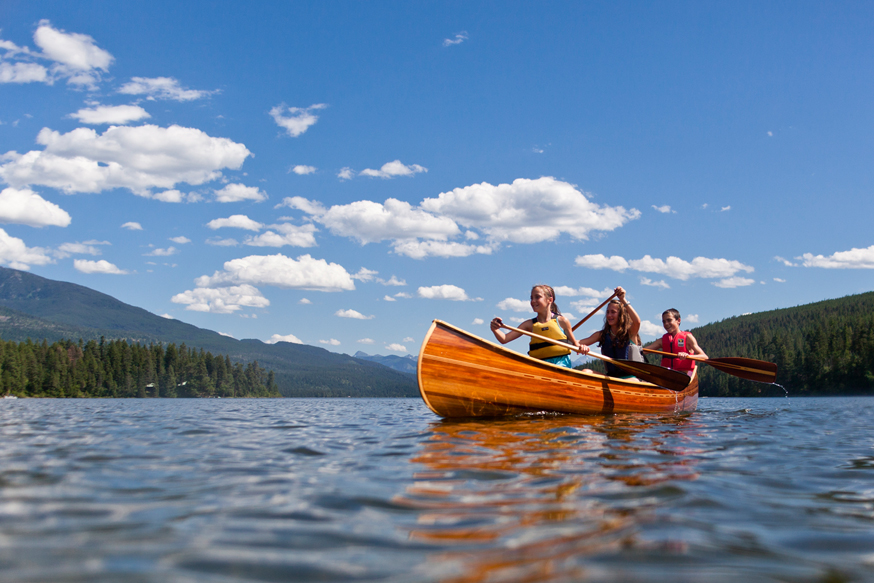 Swan Lake + Swan River
The lake itself is a large, uncrowded angler's and boater's paradise, perfect for sea kayaks, stand-up paddleboards, canoes and water skis. You'll find a swimming site, boat ramp and campground at the northern end of the lake in Swan Lake State Park. The Swan River offers boating and fishing access as well, though, depending on the time of year and water flows, you need to be prepared for obstacles in the water, like logjams. On the northern section, which flows from Swan Lake into Flathead Lake, you can find lazy floating and tubing opportunities. As always, there are Montana guides and outfitters at the ready to show you a good float or fishing trip in this gorgeous and quiet part of Western Montana. Try Swan Mountain Outfitters for an unforgettable guided fishing trip on the Swan River.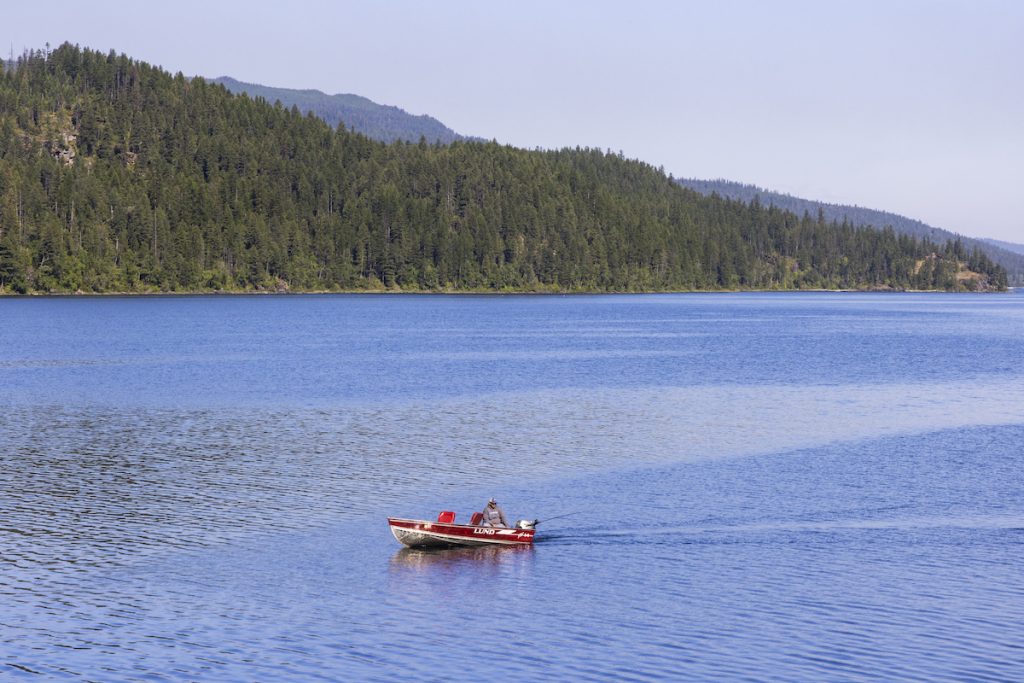 Swan River National Wildlife Refuge
For excellent birding and wildlife watching opportunities, visit the Swan River National Wildlife Refuge—home to osprey, cranes, bald eagles and a variety of ducks, as well as muskrats, deer and the occasional bear. The refuge's Bog Road Trail and Tollefson Trail are open for year-round recreation, including hiking, Nordic skiing or snowshoeing. Don't forget to play it safe in bear country.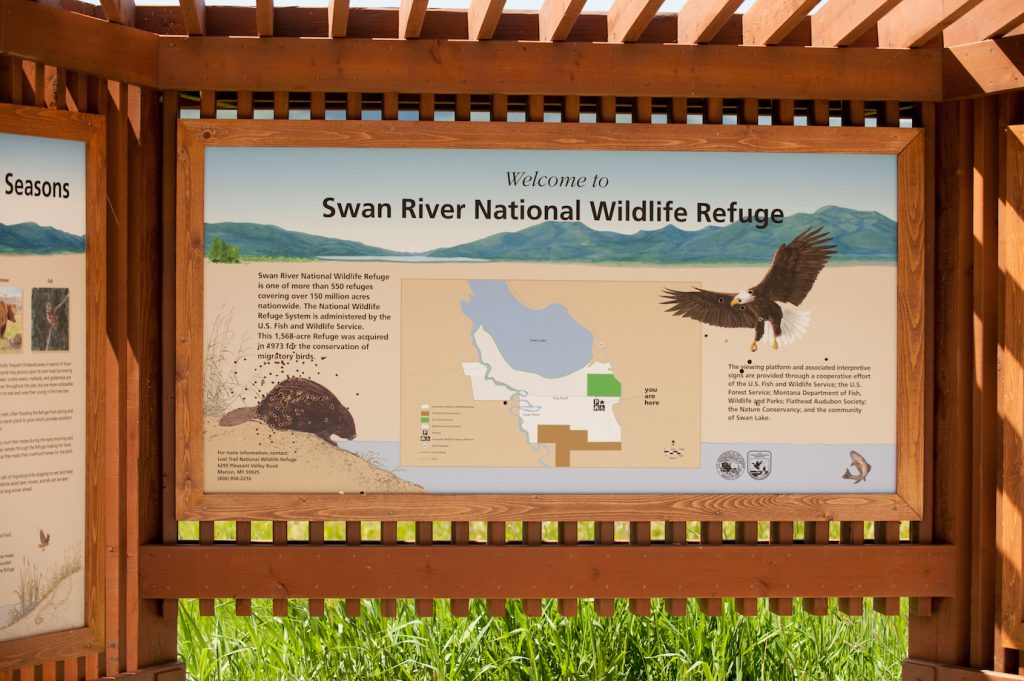 Laughing Horse Lodge
Laughing Horse Lodge is nestled at the base of the Swan Range and the Bob Marshall Wilderness, at the southern end of Swan Lake. Here you'll find simple and cozy, rustic timber accommodations decorated in authentic Montana style. You can stay and play, or just stop by for a delicious meal. Find yourself here for Sunday brunch and enjoy the Fluffy Wild Huckleberry & Organic Peach Buttermilk griddle cakes or the Signature Lodge Porridge.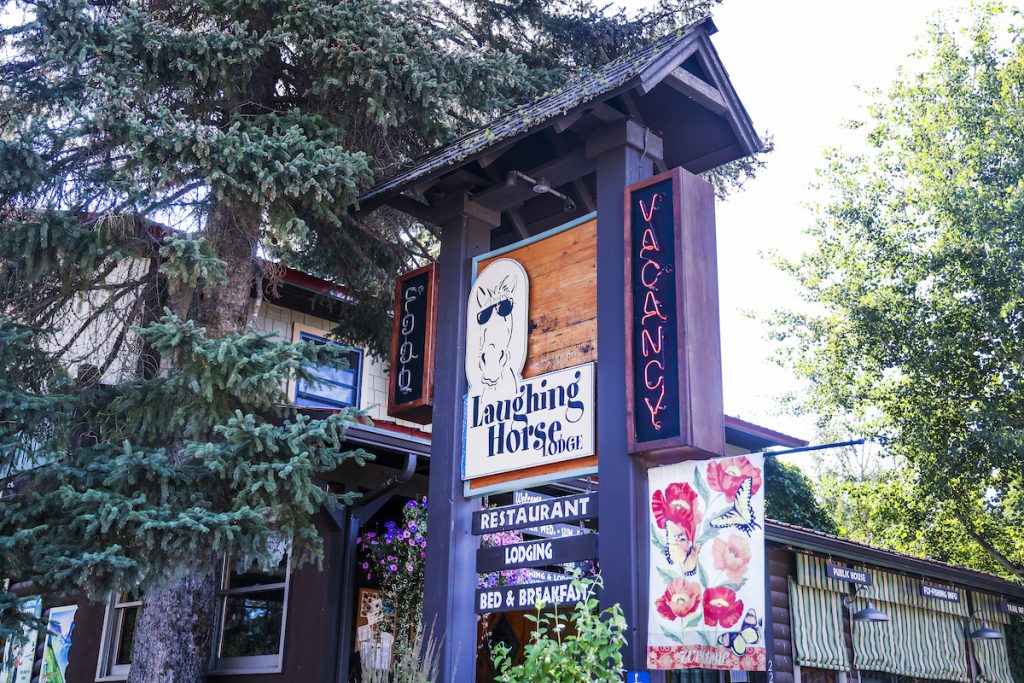 Swan Lake Trading Post
The historic Swan Lake Trading Post and Campground is your basecamp for relaxation among the area's premier recreation. The trading post itself is a community gathering place to fill up on whatever you're looking for—candy and ice cream, recreation and camping necessities, fishing and hunting licenses, local knowhow, etc. The conversation is always friendly here, and the coffee is always hot. The campground features fire rings and firewood, a laundromat, showers and bathrooms.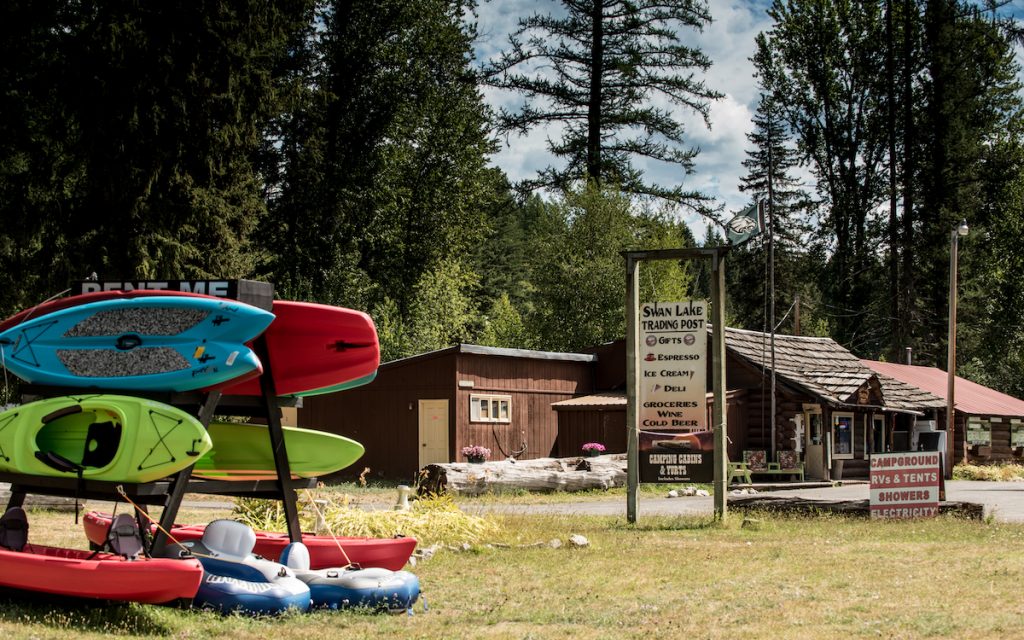 Swan Bar & Grill
For good food and true local vibes, the Swan Bar & Grill is the place to be. After a day paddleboarding Swan Lake, reeling in rainbow trout on the Swan River, or hiking one of the area's gorgeous trails, perhaps their "Bustagut Burger" is all you need.
Please note: We ask that all our visitors and residents Recreate Responsibly by being mindful of the following: know before you go; plan ahead; play it safe; leave no trace; tread lightly; and build an inclusive outdoors.
August 15, 2022
Related: Dining, Fishing, Montana, Stay, Swan Lake, Vacation, Water Fun, Wildlife