In Western Montana, relaxation, restoration and rejuvenation come in many forms. One of the best ways to add a health and wellness element to your Glacier Country adventure is spa time. Spas entail much more than indulgence and pampering; they offer a holistic approach to nurturing your mind, body and spirit. And when you pair spa time with the beauty of a place like Glacier Country, you've reached a whole new level of tranquility. Treat yourself to a restorative massage, body treatment, infrared sauna, float therapy, facial and more at one of our resorts, lakeside escapes, boutique day spas or wellness centers. We've got some of the best spas in Montana right here.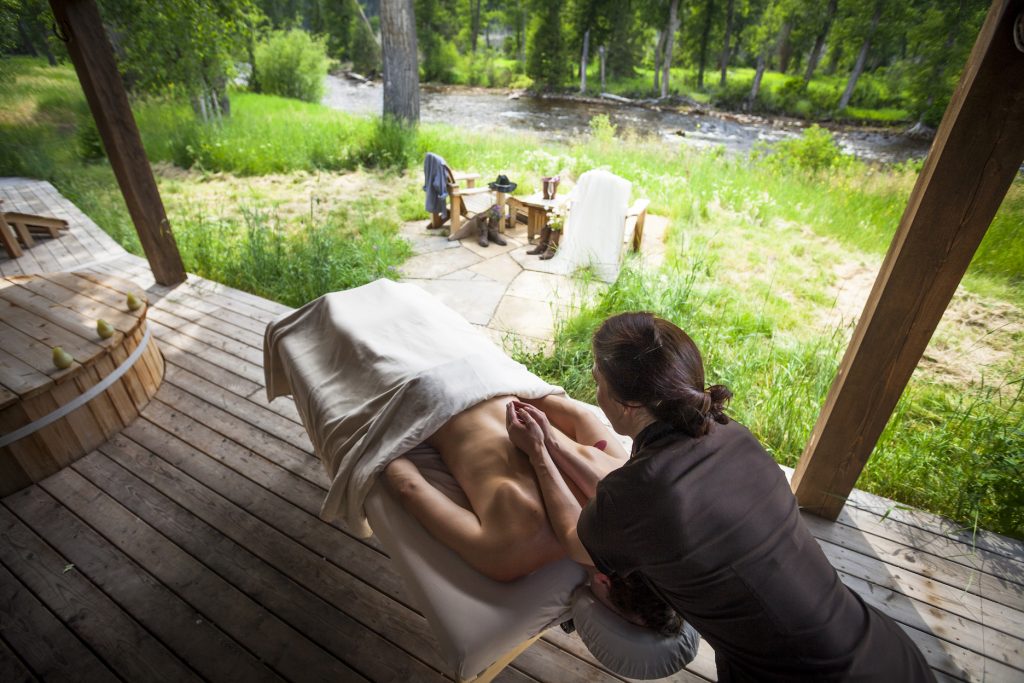 Luxury Spas
The ultimate Montana retreat undoubtedly incorporates a health and wellness element. That's why our world-class, luxury resorts have spas dialed in. The Spa at Rock Creek, located in Philipsburg at the world's only Forbes Travel Guide Five-Star Ranch—The Ranch at Rock Creek—offers the quintessential nature spa experience. Indulge in comprehensive, customized wellness with their "Wild-Inspired Treatments" like massages, wraps, facials, and body and foot soaks. At The Resort at Paws Up, one of Montana's most renowned getaways, visit the Spa Town® at Paws Up. This unique spa experience features multiple white tents in a peaceful, woodland setting among the soothing sites and sound of nature. Unwind with a Blackfoot River Rock massage or branch out with services like forest and sound bathing, stone treatment, breathwork and more.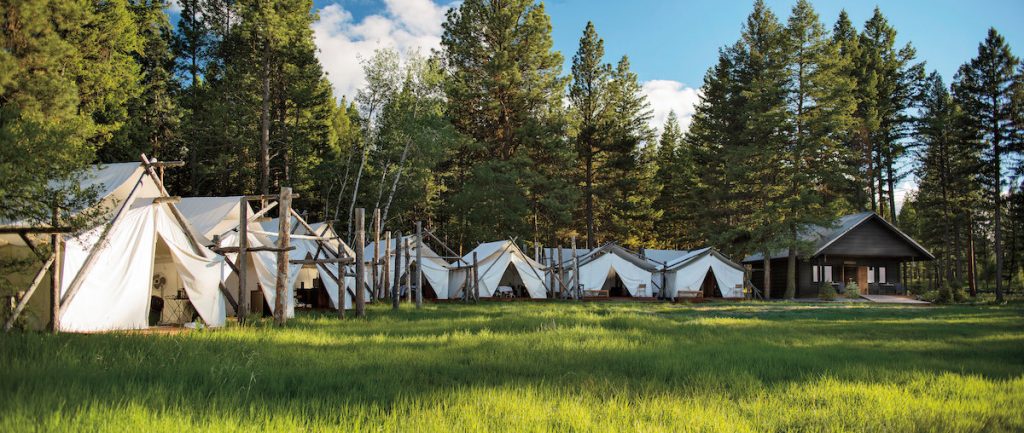 Upscale Hotel Spas
Staying at a hotel with an on-site spa is the way to go when you want to explore the town, embark on Montana adventures and add a little R&R to your stay. At the Firebrand in Whitefish, enjoy a curated spa experience, including therapeutic massages and facials using top-of-the-line products. The Spa at Whitefish Lake, located in the Lodge at Whitefish Lake, also offers therapeutic massage, plus detox wraps, pedicures, waxing and custom skin treatments that refresh and renew. Indulge in ultimate relaxation at the Spa at Meadow Lake, located in Meadow Lake Resort in Columbia Falls. This premier spa facility features a relaxation room, a copper soaking tub and a Vichy shower—a relaxing form of water massage therapy that is said to aid circulation and detoxification.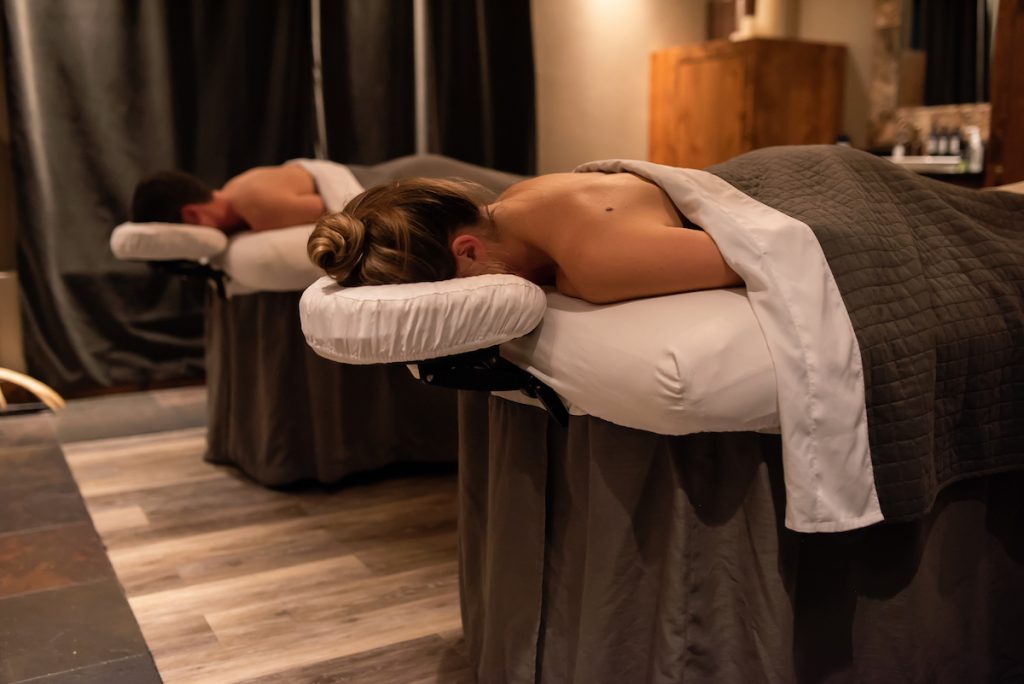 Day Spas
If you're just looking to pop into a day spa for a little pampering, you'll have no trouble finding a unique day spa in Western Montana that has just what your body and soul need. Book a party for your wedding or friends' getaway, or just sneak away from your adventures for a little me-time. At Natural Elements Massage + Spa in Whitefish, treat yourself to a CBD oil massage, free cupping and free hot stone upgrades, as well as facials, skin care and waxing. Cedar Creek Salon and Day Spa in Missoula features a wide-range of expert treatment options—soothe your muscles after a day on the slopes with their full-back heat packs, a deep tissue massage or hand/foot reflexology. At Lora Lin Aesthetics, a luxury day spa located in the beautiful Bitterroot Valley, relax and rejuvenate with a European facial, body scrub, mineral wellness soak or infrared sauna. They also offer services like lash lifts and tints, waxing, self-tanner, eye treatments, body exfoliation and more. Mirabelle, a bridal-party favorite located in Kalispell, is your go-to for manicures, gel nails, hand treatments, esthetician services, hair services and massage.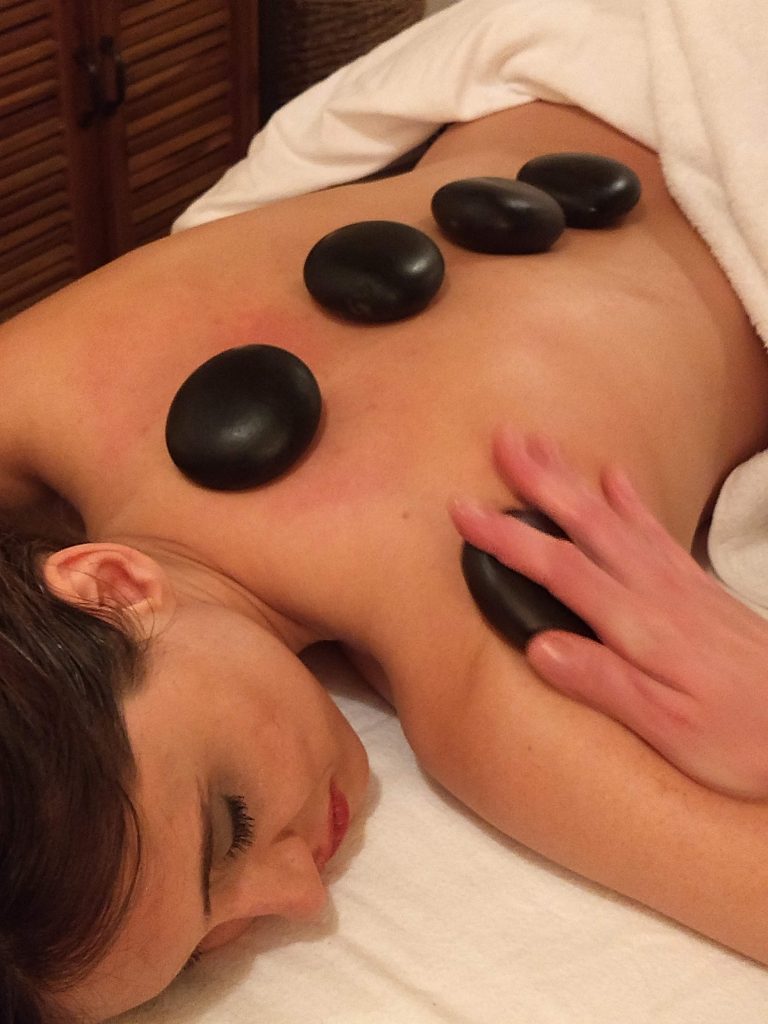 Flotation Therapy
While we often talk about floating the rivers out here, a flotation tank offers a whole different float experience. These sensory deprivation tanks are filled with a salt solution that transforms the tank into a zero-gravity environment. Floating helps you relax, recover and rejuvenate. Get your float on at Cloud 9 Float Spa in Kalispell, which also offers infrared sauna. At Float Missoula, float your cares away. Float Missoula also offers infrared sauna, massage, an apothecary and on-tap kombucha.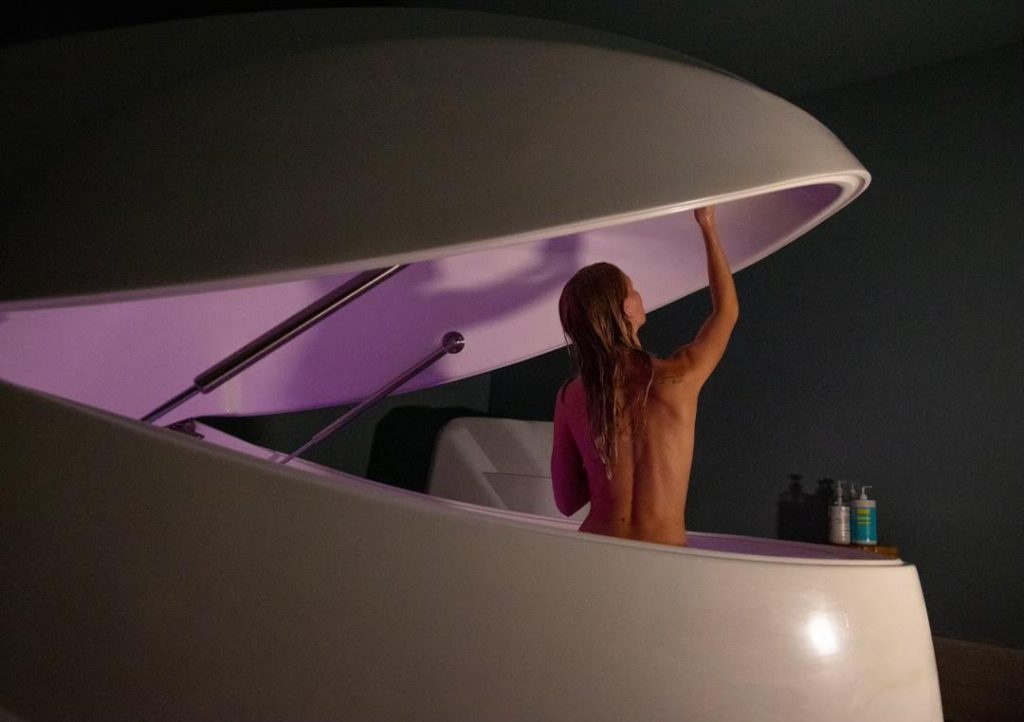 At-Home Experience
Busybee IV Hydration & Wellness brings the wellness to you in Whitefish, Columbia Falls and Kalispell with their mobile health and wellness services, like vitamin shots and IV therapy after. Need to replenish, refuel and restore post adventure? Busybee has you covered!
Please note: We ask that all our visitors and residents Recreate Responsibly by being mindful of the following: know before you go; plan ahead; play it safe; leave no trace; tread lightly; and help build an inclusive outdoors.
February 20, 2023
Related: Bitterroot Valley, Columbia Falls, Greenough, Indoor Fun, Kalispell, Missoula, Montana, Philipsburg, Vacation, Whitefish