If you're like us, you scope out the best place for pizza whenever you visit a new place. If that new place for you is Western Montana, or if you're a local looking to try something new for your next Pizza Night, we've done the legwork for you. Glacier Country has a phenomenal culinary scene, and pizza might just be our favorite. Here are some places that made the top of our list.
This Whitefish gem serves the kind of authentic Italian pizza you want to pair with wine, and Abruzzo's terrific wine list will meet that need. Their scratch-made pies are wood-fired and totally irresistible. We'll take a large Carbonara, please.
Swoon. This Missoula pizzeria is top notch. For starters, let's talk about the Flathead Cherry pizza with housemade sausage, cherry chutney and smoked gouda. What more do you need to know? Oh, the calzones. You need to know about those as well. Biga is the sort of place you "run, do not walk" to.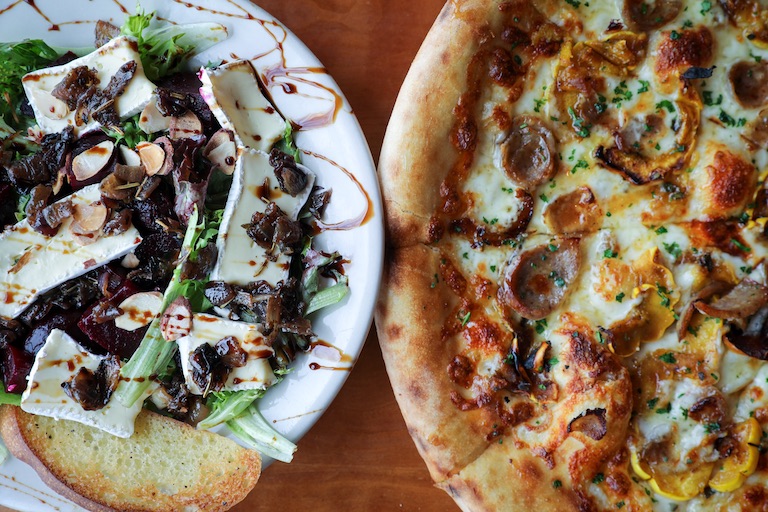 This Missoula icon is a second-generation family-owned business with two locations and an authentic neighborhood vibe. It's the local hot spot for grabbing a slice or two or three. Their pizza is out of this world, including the incredible crust made fresh with Montana Wheat flour.
If you're in Kalispell, head to Bullman's and grab some traditional Neapolitan-style, wood-fired pizza. Their thin crust is equal parts perfectly crisp and perfectly chewy, with just the right amount of smoky aroma. Bullman's slices their meats daily and hand shreds a blend of eight different cheeses. We'll take it.
One of the world's best combinations—pizza and beer—is what you'll find at Higherground in Hamilton. Their stone-fired pizzas are made with Montana flour and a whole lot of love, and these pies pair well with their finely crafted beer.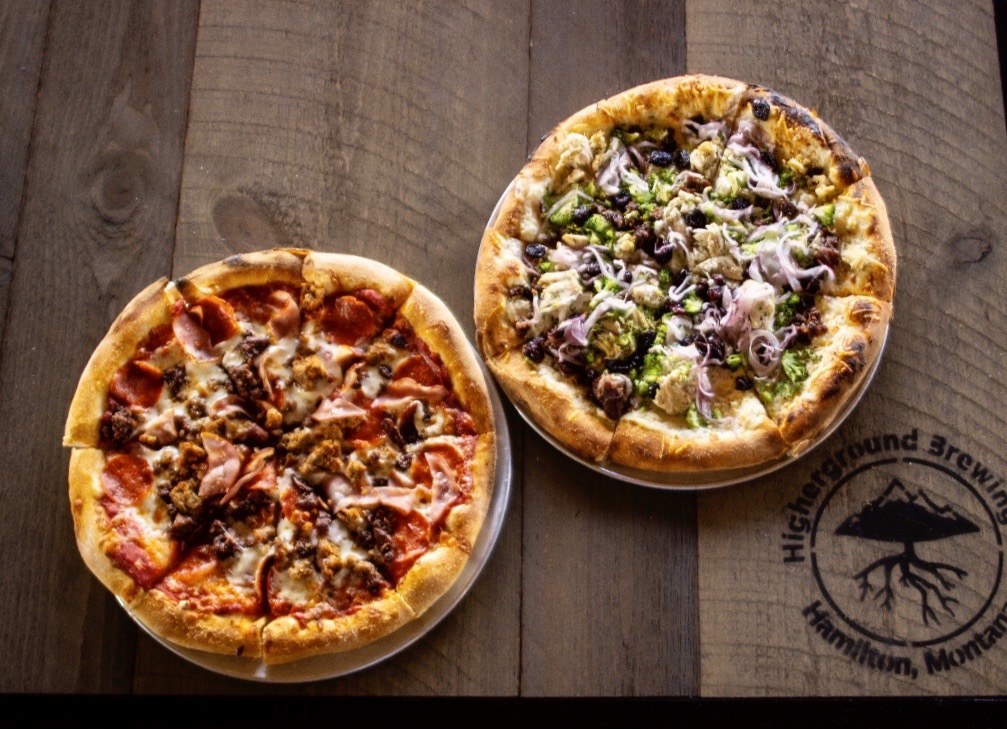 They tout themselves as "The Last Best Pizza" for good reason. Jersey Boys may be serving up handmade pizza in the heart of downtown Whitefish but this New York style pizza tastes east-coast authentic.
The little Bitterroot community of Darby is serving up big flavor at the Little Blue Joint. Stop in for pizza by the slice, or a whole pie. We recommend the Barn Burner because we're all about BBQ pizza, and this one's made with homemade BBQ sauce.
"The Best Pie from the Big Sky," MacKenzie River has such good food they've opened multiple locations throughout Montana and the West/Midwest. Here in Glacier Country you'll find them in Missoula, Kalispell, Polson and Whitefish.
If the pizza ain't broke, don't try to fix it. Moose's Saloon in Kalispell has been serving up their world-famous pizza for decades. People come from far and wide to nosh this legendary pizza, and if you haven't tried it, well, it's good enough that it should be on your bucket list.
The place to be for pizza in Columbia Falls is North Fork Pizza. You can't go wrong with the house specialty "North Fork," a Margherita style pizza, but they're all delicious. You can order by the slice or the whole pie, and if you're a white-pizza fan, they've got multiple options.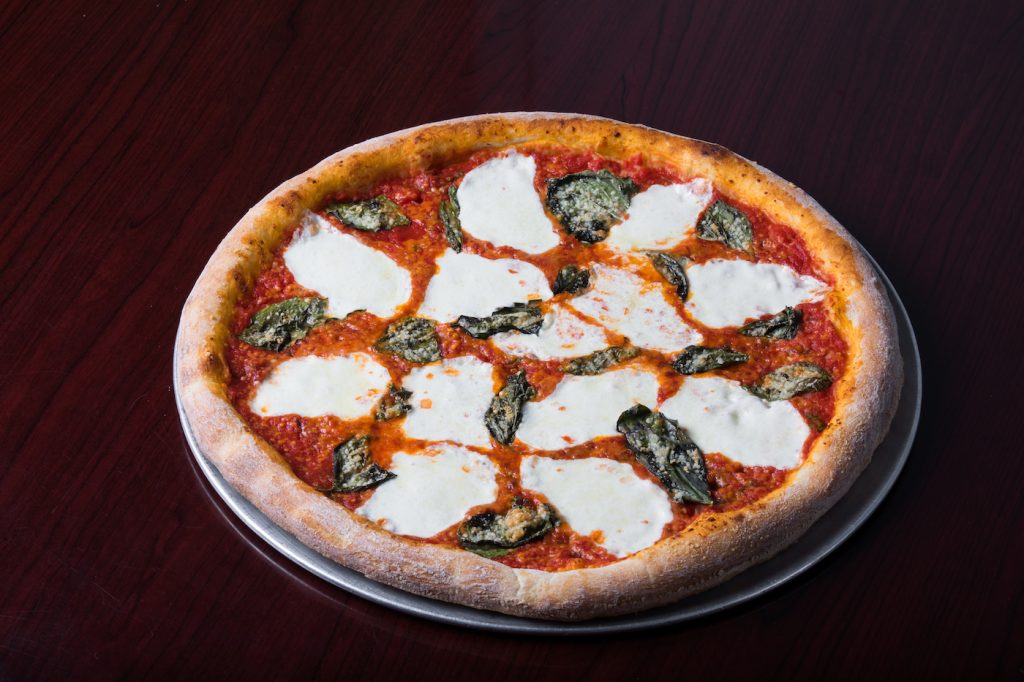 "Bigfork's Legacy Pizza Place" since 1986, you can't miss Rosa's. This small town's best-loved pizza is a local tradition. Try the Ball Park, featuring mustard, sauerkraut, kielbasa, sausage and onions.
We almost feel like we're in Rome when we're savoring a slice at When In Rome in Kalispell. This delicious pizza sticks to its Italian roots. Don't skip The Best Pizza Ever (yep, they have a pizza called that, and if you try it you'll know why)—it took second place at The International Pizza Competition – Western Division.
During the COVID-19 pandemic, please know before you go: Check individual business websites for information on take-out, online ordering, and dining in. Also, remember that everyone loves a gift card, and buying gift cards is a good way to support local businesses!
Please note: Face coverings are required indoors or when social distancing in groups is not possible outside. Social distancing is required to help reduce the spread of COVID-19. Thankfully, we've got plenty of space for social distancing activities and recreation in Western Montana. It's vital, however, to maintain a 6-foot distance from others, even outdoors. Please be mindful of our communities and small businesses, which have had to adapt to the change and may face limitations this year—always call ahead. We're all in this together. Take the Tourism Pledge to travel responsibly in Glacier Country.
January 11, 2021
Related: Bigfork, Columbia Falls, Darby, Dining, Hamilton, Kalispell, Missoula, Montana, Polson, Uncategorized, Vacation, Whitefish