With things a little out of the ordinary this winter, we can all count on one thing—snow! That precious, fluffy white powder makes a Western Montana winter pure magic. We get a lot of it around here—more than 300 inches annually, in fact—and we've also got plenty of space to spread out. That means we're heading to the hills for downhill skiing adventures, but not without planning ahead and making certain we recreate responsibly.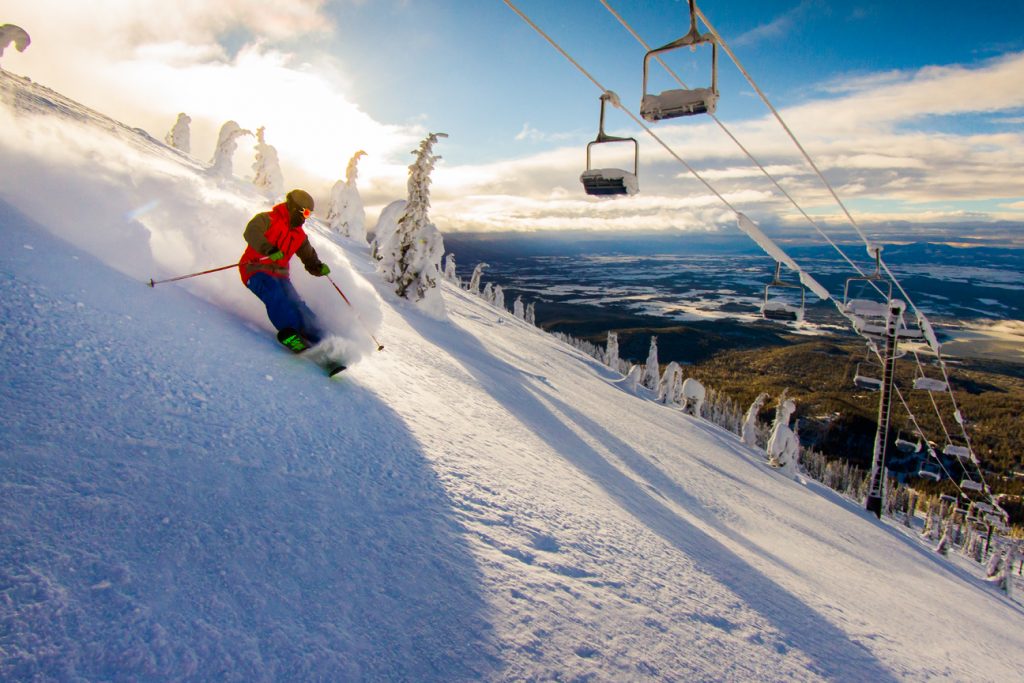 Our local ski areas have all had to adapt to the COVID-19 pandemic. They're following state and county health guidelines as well as governor mandates. Social distancing is in effect indoors and out, and face masks—pulled up over your nose and mouth—are not only required indoors, but also outdoors in lift lines and while loading and unloading lifts. We're no strangers to face coverings around here, especially while skiing, so this should come easily.
Speaking of lift lines, there will be no singles lines this year. That means lifties won't be pairing up people outside of household groups. If you choose to ride with someone outside your household group, it's strongly recommended you keep your face covering on while riding the lift.
Other changes this year include limited access to food and lodges due to capacity limits, with some areas offering take-out only or a limit placed on length of time spent in the lodge. In terms of season passes and day-ticket sales cutoffs, please call ahead as each ski area is different. If possible, online and advanced reservations are strongly recommended as space is limited. Numbers will also be limited in ski schools and inside rental shops. Please plan accordingly. Strict cleanliness and sanitation protocols are also in full effect at all of Western Montana's ski areas.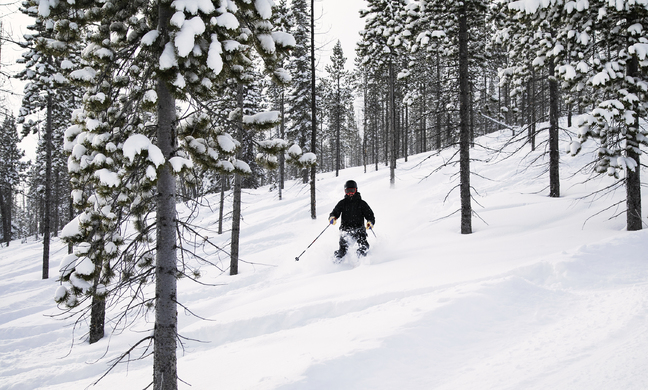 Before you head out, make sure you check each ski area's website for full rules and restrictions (see below). We can all have a seamless Western Montana ski experience if we know before we go, plan accordingly, and remember to be patient, responsible, and kind. Happy Trails!
Please note: Face coverings are required indoors or when social distancing in groups is not possible outside. Social distancing is required to help reduce the spread of COVID-19. Thankfully, we've got plenty of space for social distancing activities and recreation in Western Montana. It's vital, however, to maintain a 6-foot distance from others, even outdoors. Please be mindful of our small businesses and communities, including our ski areas, which have had to adapt to the change and may face limitations this year—always call ahead. Take the Tourism Pledge to travel responsibly in Glacier Country.
December 14, 2020
Related: COVID-19, Downhill Skiing, Lakeside, Libby, Missoula, Montana, Philipsburg, Sula, Vacation, Whitefish, Winter Fun