It's the most wonderful time of the year, and with the holiday season comes gift giving—a tradition we love. We've made it easy for you by compiling a list of some of our favorite local shops and markets in Western Montana, as well as some unique finds. A Montana-made treasure makes the perfect gift, and when you shop local in Glacier Country, you support the Montana way of life and the vibrancy of our communities and artisans. Cheers to that!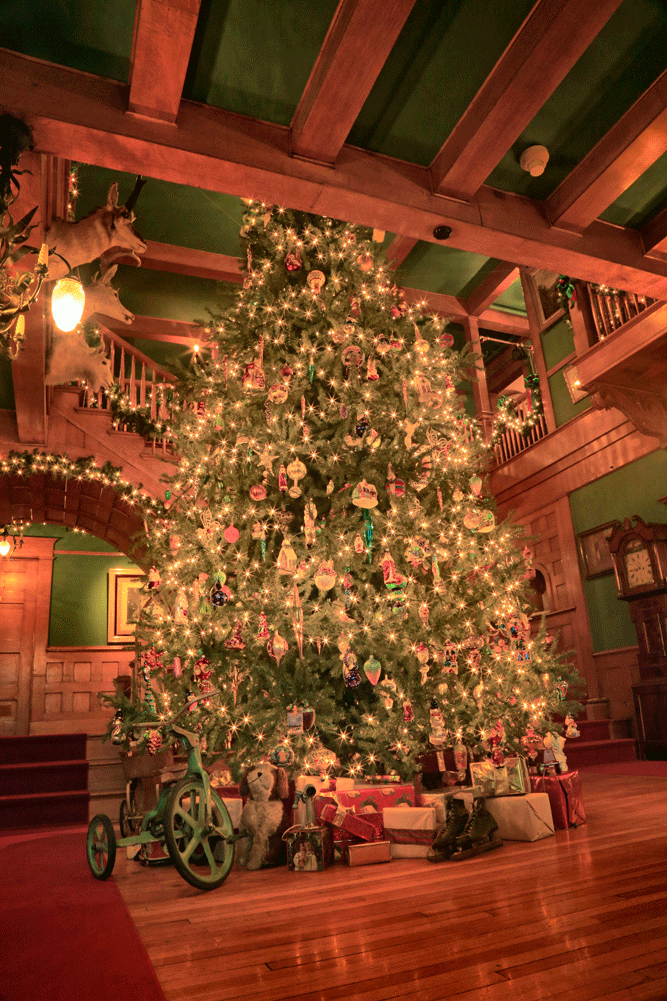 MERIDIAN FARM & FORGE, BELT BUCKLES, PIZZA CUTTERS + COASTERS
Give the gift of western flair with a unique hand-forged belt buckle from Meridian Farm and Forge. These handcrafted buckles embody the rugged spirit of Montana, as do their hand-forged pizza cutters or coasters, which also make excellent gifts.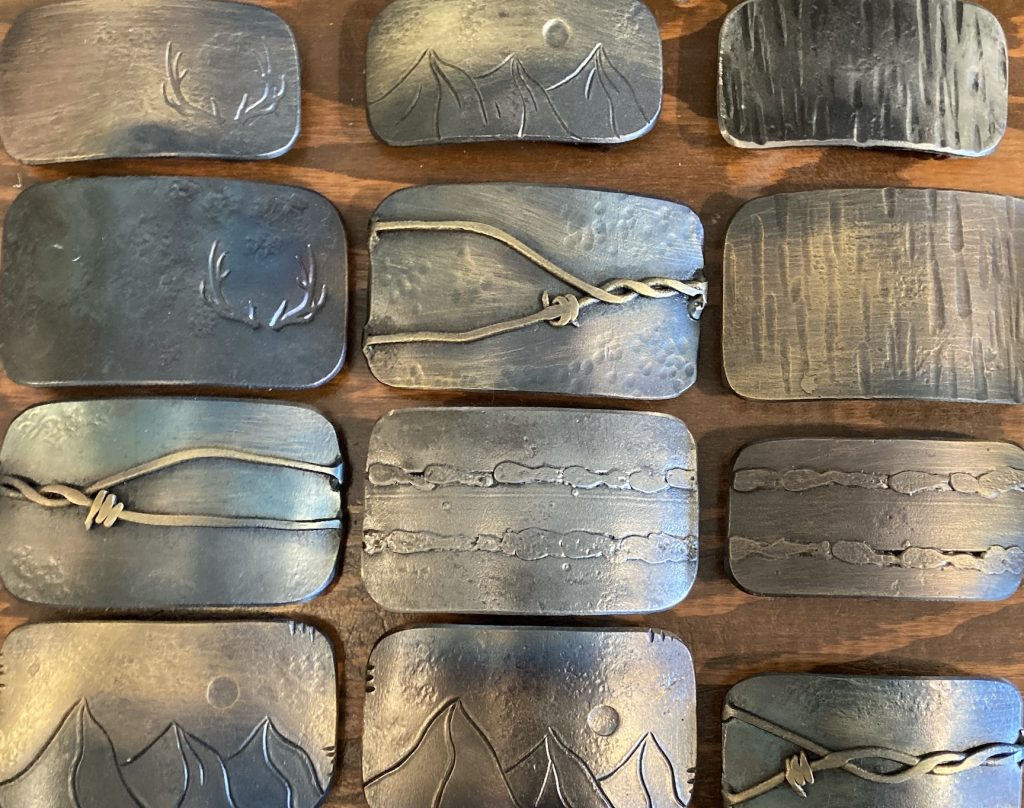 THE HAT EDIT, CUSTOM HATS
Make a statement this holiday season by gifting a one-of-a-kind custom hat from The Hat Edit in Stevensville, where Montana craftsmanship meets authentic style—the perfect personalized accessory for the fashion-forward people in your life.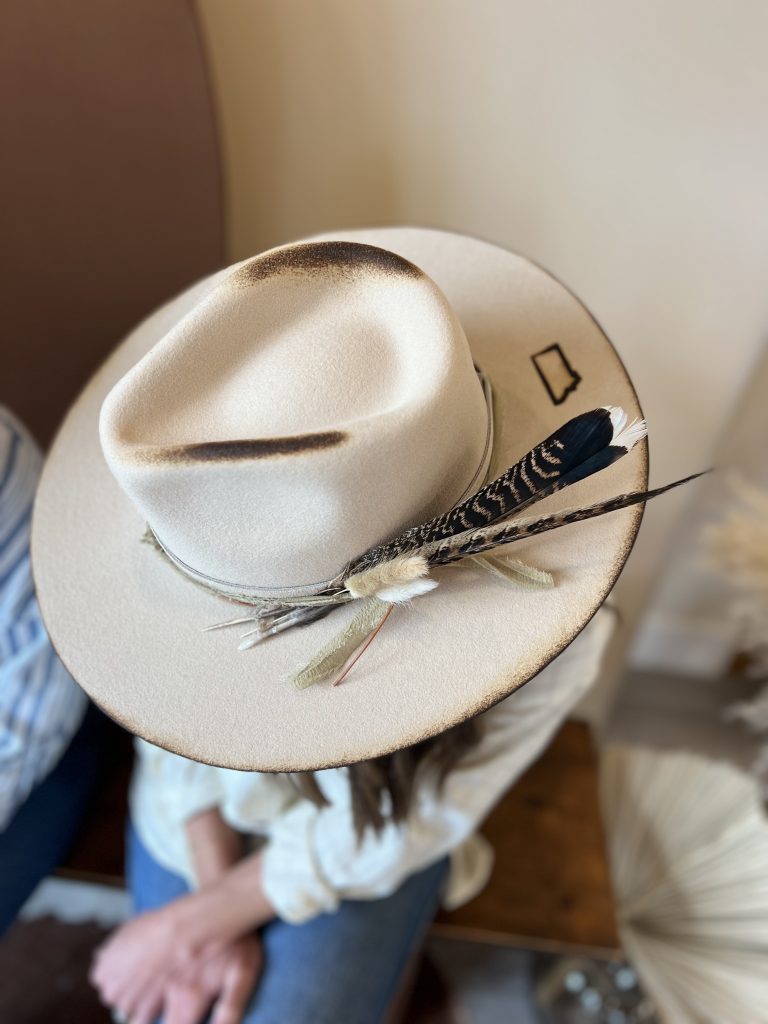 BE THUNDER CREATIONS, INDIGENOUS JEWELRY
Gift handcrafted jewelry from Be Thunder Creations and Blackfeet designer Latisha Buck Elk Thunder. Her small batch, Indigenous handcrafted jewelry features beadwork that draws inspiration from her parents' influence in crafting pow wow regalia.
THE MONTANA SCENE, "LITTERING IS FOR LOSERS" BAG
Combine humor with a touch of eco-consciousness by gifting a Littering is for Losers canvas bag from The Montana Scene to the responsible recreators in your life. These reusable bags not only carry a statement but are thoughtful, cute and practical.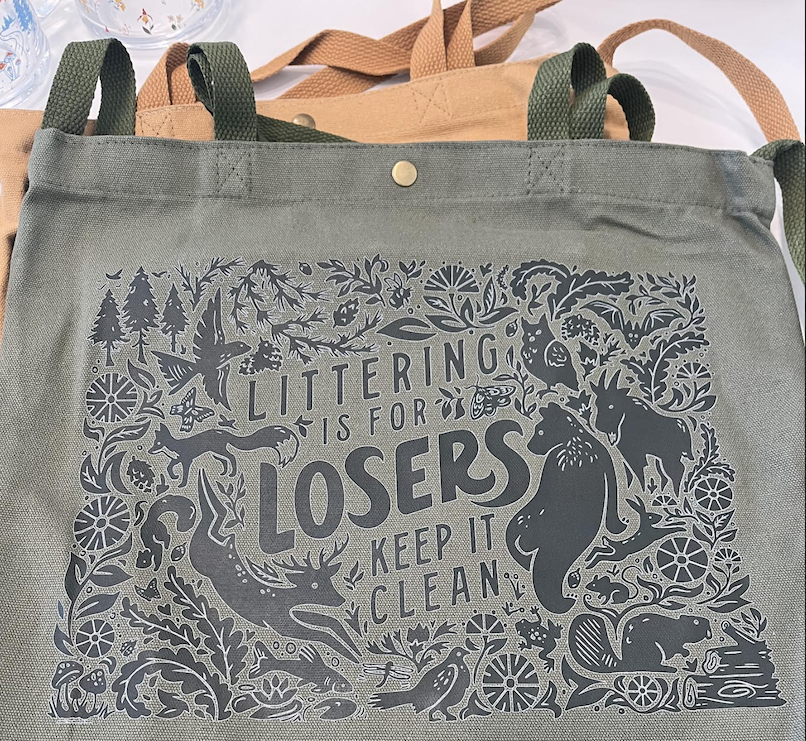 PINE AND SAGE CANDLES
Illuminate the season with the warm glow and natural scents of Pine and Sage Candles. Hand-poured with love in Western Montana's Bitterroot Valley, these candles are an excellent gift for those who appreciate all things cozy.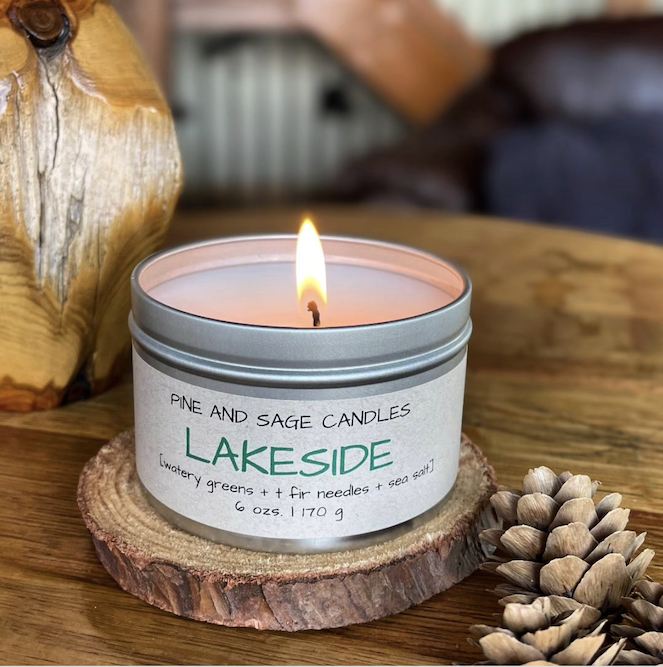 MONTANA WREATHS
Deck the halls with the natural beauty and fragrance of a Montana forest. Handmade from wild and sustainably harvested Grand Fir and Cedar boughs, Montana Wreaths bring a touch of the outdoors inside, making them a perfectly festive gift.
HOLIDAY MADE FAIR
Celebrate the creativity of local and regional artists by exploring the Missoula Holiday MADE Fair. From unique crafts to one-of-a-kind artworks from more than 200 local artists and nonprofits, this fair is a treasure trove of thoughtful and handmade gifts. Fair dates and locations: Missoula, December 10 and Helena, December 1 – 2.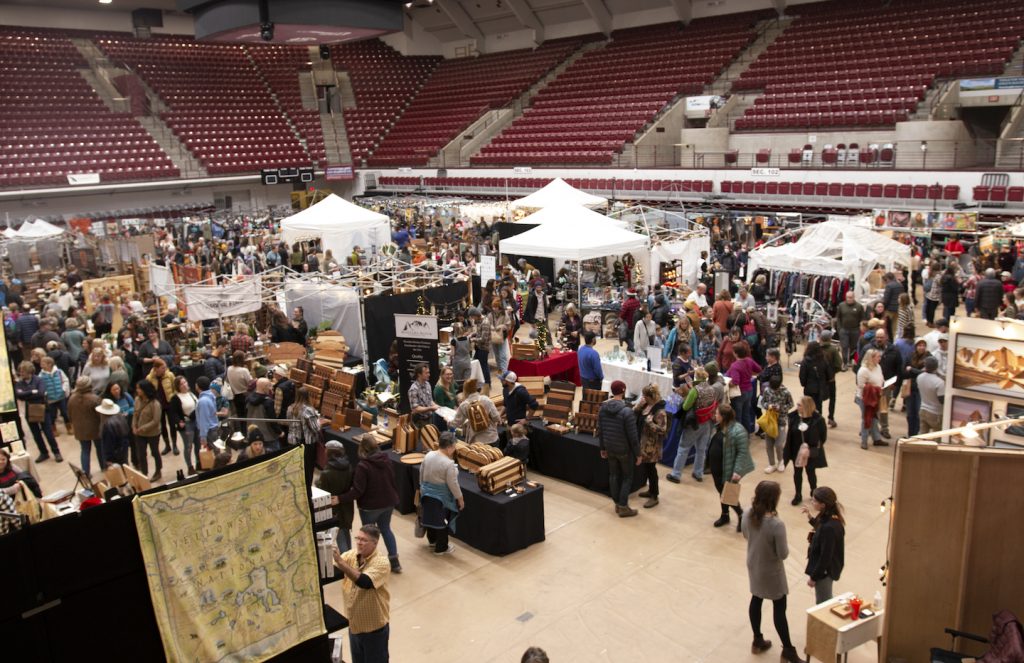 INDIGENOUS MADE MISSOULA MARKET
Support Indigenous artisans and immerse yourself in their rich culture at an Indigenous Made Missoula event where you can find unique and meaningful gifts that showcase the talent and traditions of the Indigenous community in Western Montana. This year, attend the Indigenous Made Winter Market on November 25.
HANDMADE MONTANA
Shop more than 65 local and regional artists at Handmade Montana in Polson. From original fine art to woodworking, wearables, jewelry, ceramics and more, discover handmade treasures for everyone on your list.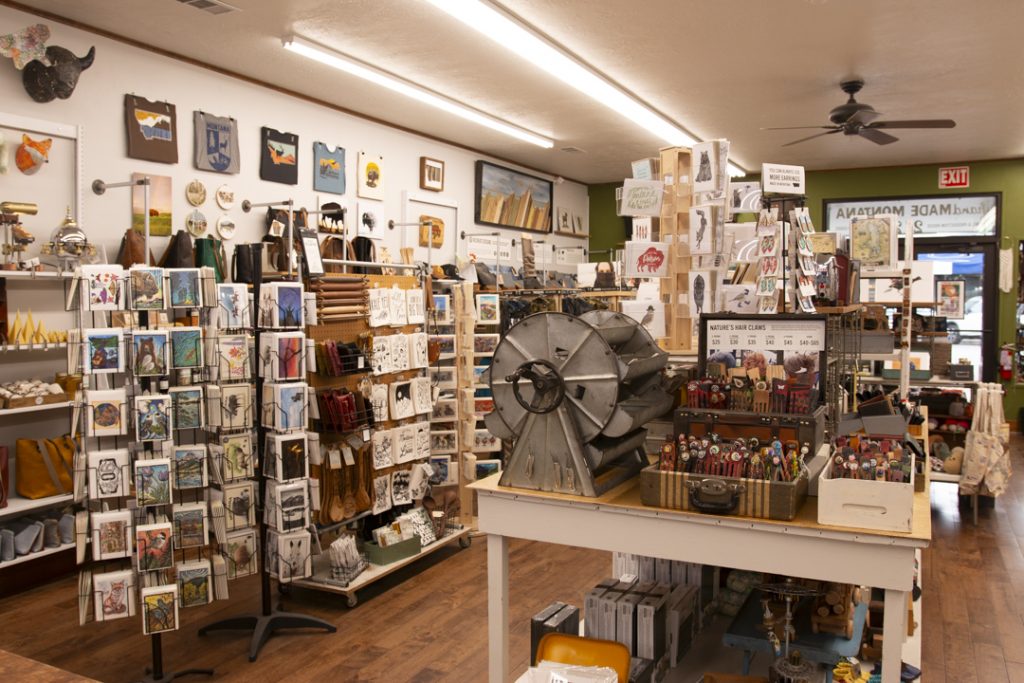 FORLOH OUTDOOR CLOTHING + GEAR
Gift the adventurer in your life some high-quality, award-wining outdoor clothing from FORLOH. 100% Made in the USA, these pieces are stylish and durable, perfect for exploring Montana's wild and beautiful places.
MONTANA CHOCOLATE COMPANY CHOCOLATES
Indulge the sweet tooth with a box of chocolates from the Montana Chocolate Company. Handcrafted with love, these chocolates make for a delectable and festive treat. Choose from boxed collections, nuts, barks (including huckleberry) and more—like the Montana State Bar.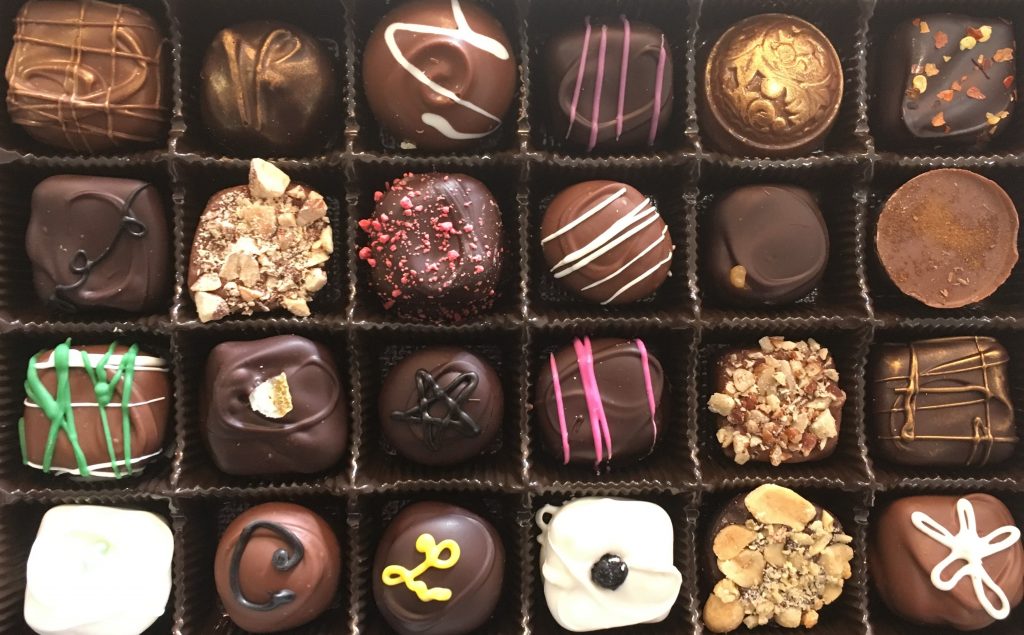 ARTHUR WAYNE HOT SAUCE
Add a kick to the holiday festivities with small-batch hot sauce from Arthur Wayne. Locally crafted and brimful of flavor, this hot sauce is an excellent gift for those who appreciate a spicy culinary experience.
THE ARTISTS' SHOP – FINE CRAFT & ART
For the art lover in your life—explore a curated collection of local and regional fine craft and art at The Artists Shop in Missoula. From ceramics to paintings, find unique pieces that embody the talent and essence of Western Montana.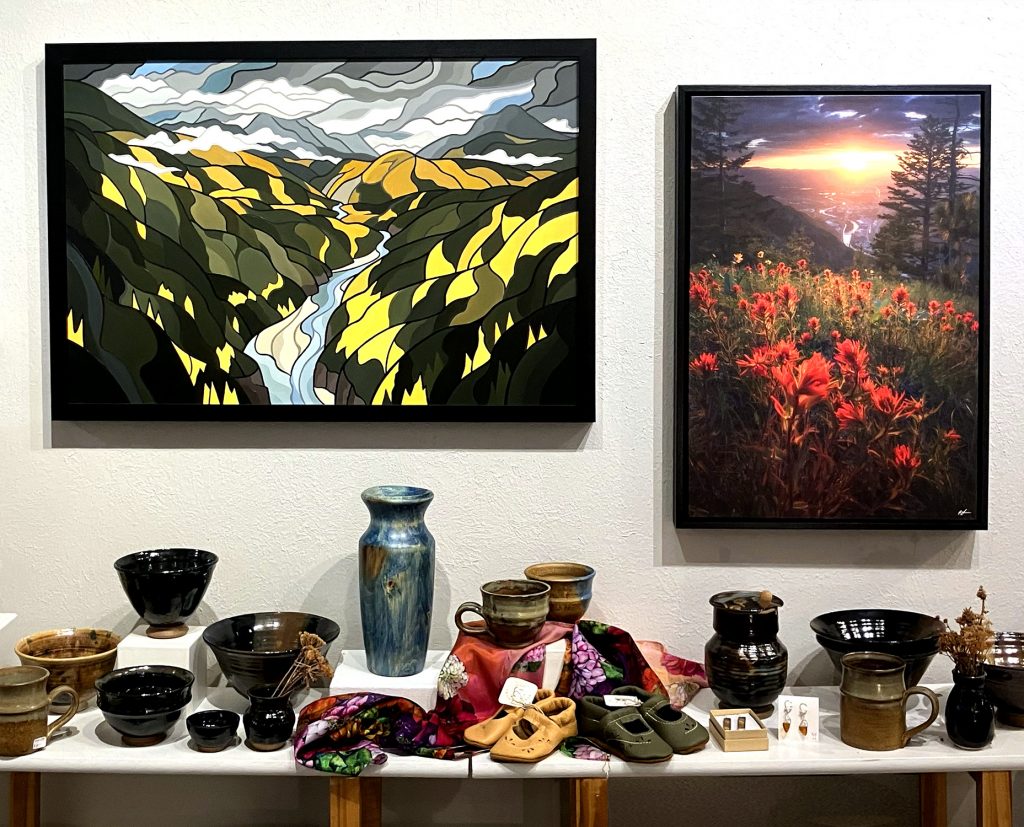 HAMMER & TINE KNIVES & TOTES
Gifts from Hammer & Tine, including knives and leather totes, showcase the real artistry behind Montana craftsmanship. Practical and stylish, these are perfect for those who appreciate beauty and function.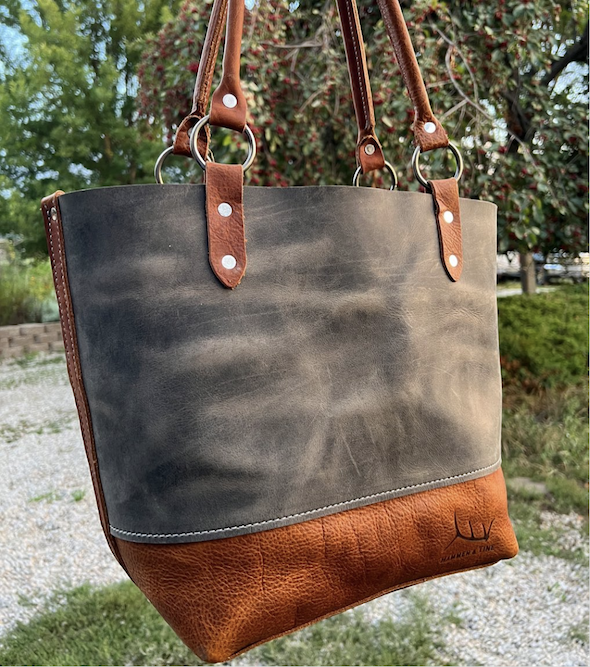 BITTERROOT BELLE CUTTING BOARDS
For your foodie friends! Elevate any kitchen with beautifully hand-crafted cutting boards, charcuterie boards and serving trays from Bitterroot Belle. These boards are both practical tools and elegant additions to any culinary space.
Please note: We ask that all our visitors and residents Recreate Responsibly by being mindful of the following: know before you go; plan ahead; play it safe; leave no trace; tread lightly, and help build an inclusive outdoors.
November 20, 2023
Related: American Indian, Holidays, Missoula, Montana, Polson, Shopping, Stevensville