Western Montana's East Glacier Park scenic travel corridor has a lot to offer, especially in autumn. You'll find culture, history, outdoor recreation and small-town charm here, especially in the vibrant communities of Browning—on the Blackfeet Indian Reservation—and Cut Bank.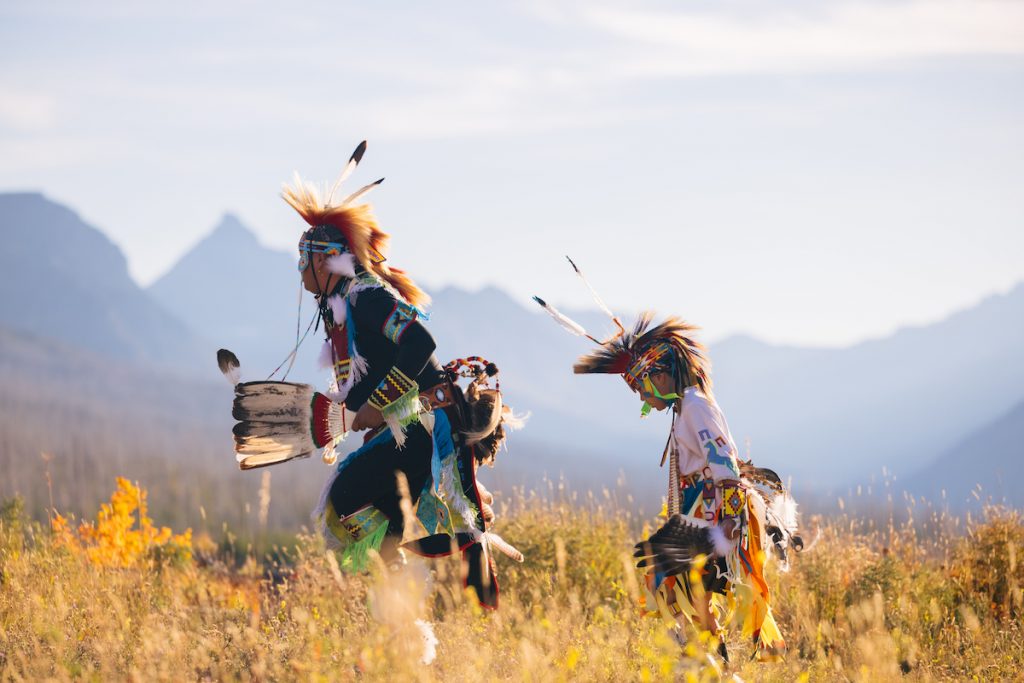 Explore Browning
In the rolling foothills just east of Glacier National Park you'll find the culture and traditions of the Blackfeet Nation. The largest community on the reservation, Browning is home to museums, shops, galleries and annual celebrations that preserve the Blackfeet way of life and give travelers an authentic glimpse into Blackfeet heritage.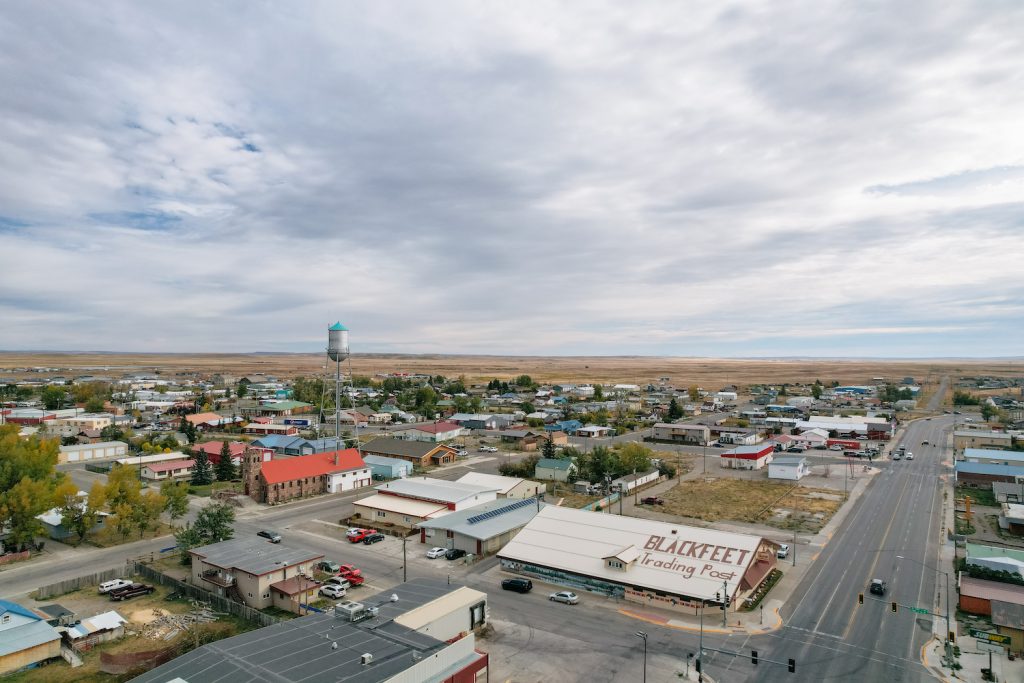 American Indian History + Culture
Discover the rich, historical and diverse arts of Northern Plains Tribal peoples at Browning's popular Museum of the Plains Indian. The museum's fascinating and educational exhibits include historical clothing, horse gear, weapons, household implements, baby carriers and toys, to name a handful. The gift shop features fine American Indian jewelry. Take home a piece of Montana and support a local craftsperson with authentic American Indian souvenirs and gifts from Faught's Blackfeet Trading Post.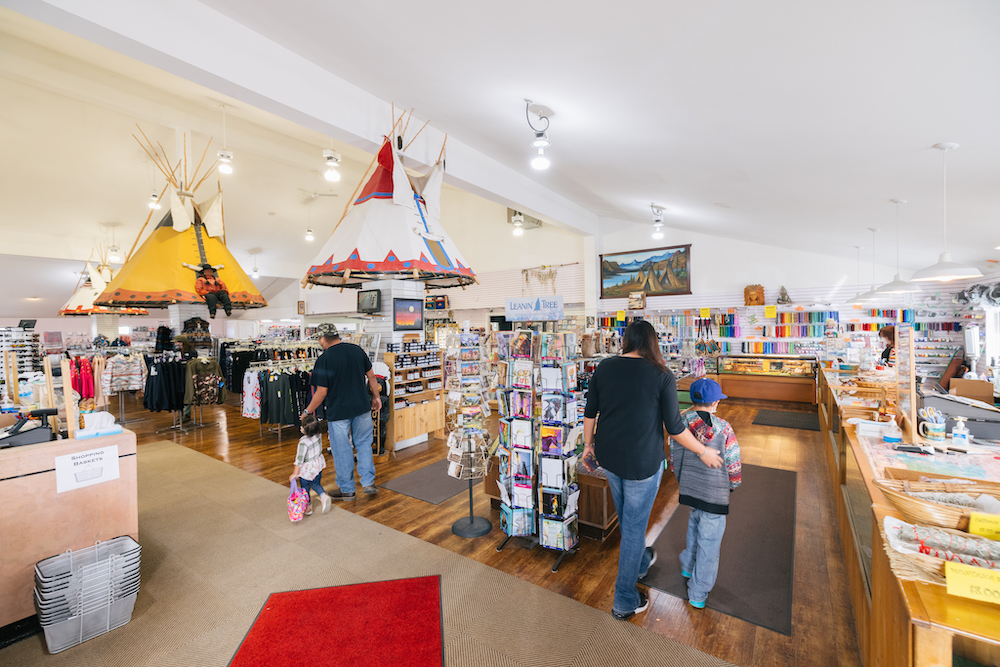 Stay + Play
Hit the jackpot in the heart of Blackfeet Country at the tribally owned Glacier Peaks Hotel and Casino, where locals and visitors enjoy some of the largest payouts in the state. Glacier Peaks is open 24 hours, seven days a week and offers more than 500 machines, blackjack, craps, poker, roulette and more, plus a full-service bar, restaurant and modern accommodations.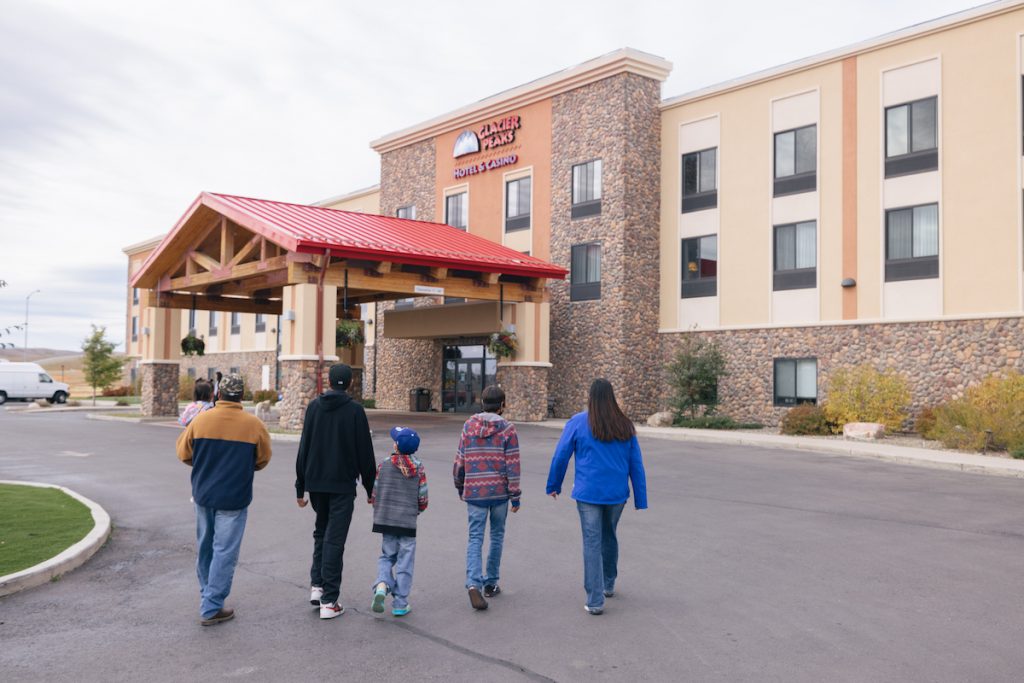 Scenic Autumn Drives
Highway 2 from Browning to East Glacier Park is especially stunning this time of year. You'll find 14 miles of fall scenery as you drive toward the majestic peaks of Glacier National Park. Along the way, spot the Blackfeet's own herd of bison. Highway 89 from Browning to Saint Mary Lake makes for an unbelievably gorgeous drive that picks up the east end of the Going-to-the-Sun Road. Stay and play at the awe-inspiring lake and take in the fall hues.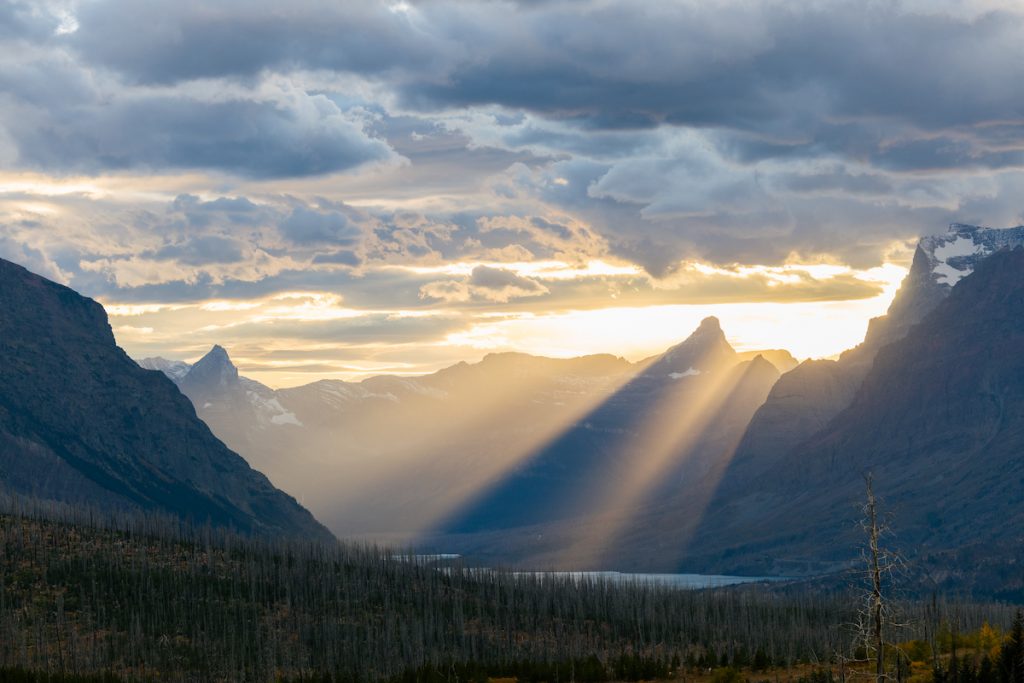 Discover the History of Lewis and Clark
On your way from Browning to Cut Bank, don't miss the three historically significant sites along the Lewis & Clark Trail: Camp Disappointment, Cut Bank Camp and the Meriwether Lewis Fight Site. Follow in the Footsteps of the Corps of Discovery, the first American expedition to cross the western portion of the United States.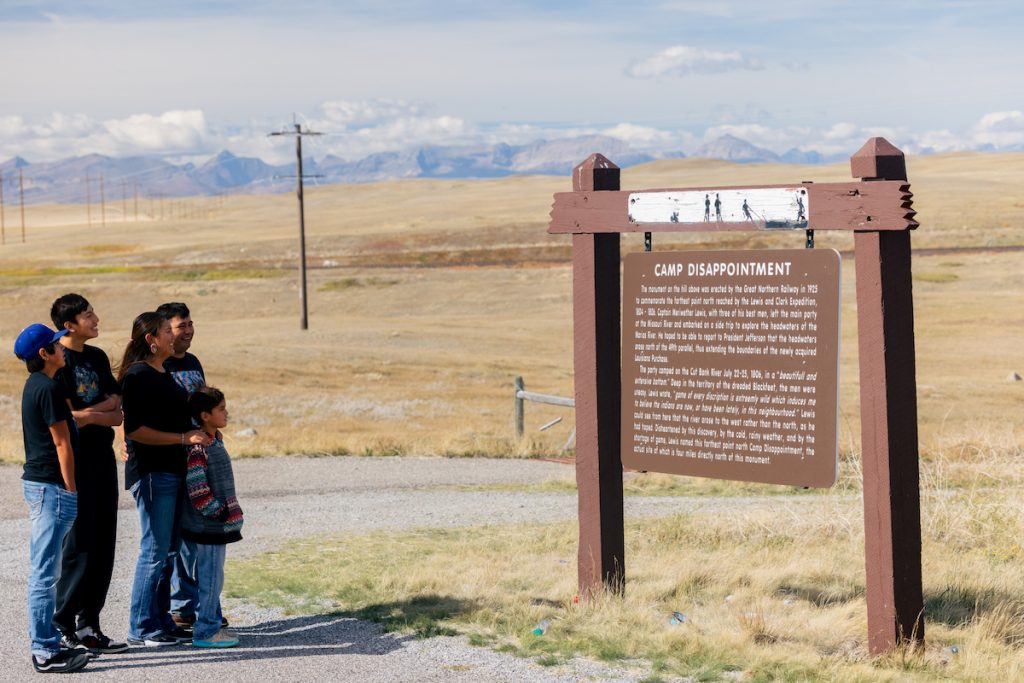 Explore Cut Bank
Once in Cut Bank, explore this treasured little town nestled against the backdrop of the breathtaking Rocky Mountains. Along the eastern border of the Blackfeet Indian Reservation, history, tradition, western adventures and outdoor opportunities abound in this stay-and-play, full-service community, complete with comfortable lodging, friendly hospitality and a personality all its own.
Selfie Stop: Do not miss the 27-foot-tall penguin—Cut Bank's roadside landmark is actually impossible to miss. The towering penguin claims bragging rights to calling "the coldest spot in the nation" home.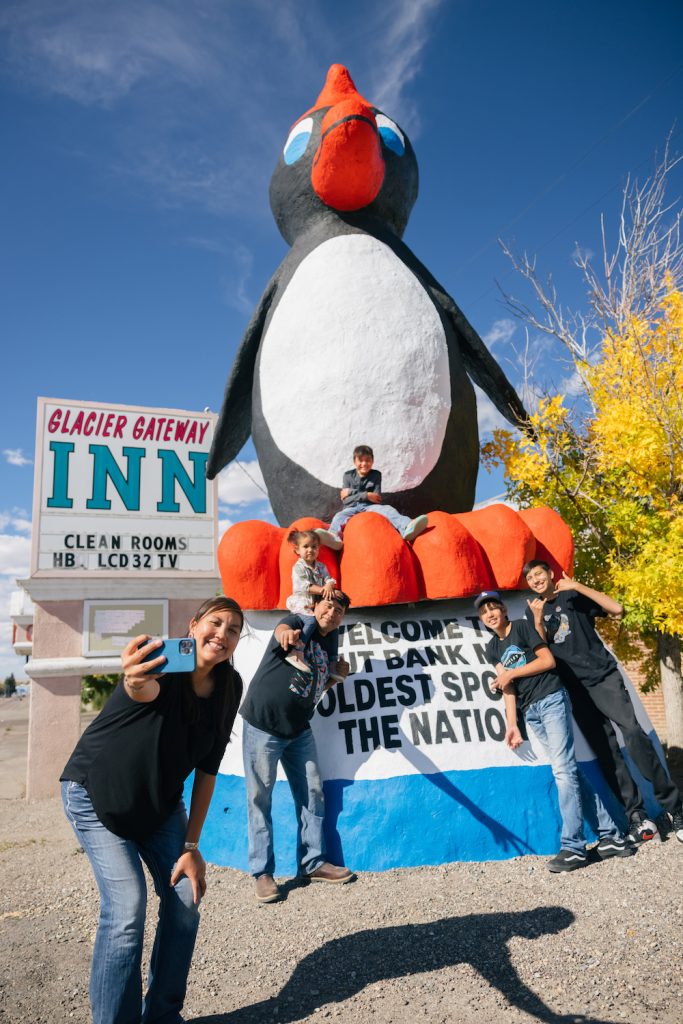 Outdoor Recreation in Cut Bank
Schedule a guided fishing trip and enjoy some of the best lake and stream fishing in the state, plus horseback riding, upland bird/waterfowl hunting and bird-watching. Hiking and biking your way around Cut Bank is easy on the Cut Bank Trail System. Take the Coulee Trail along the Cut Bank Creek Coulee, using the east trailhead at 7th Avenue S. and Dean Drive, or the west trailhead at Mountain View Boulevard and Lookout Road. In the fall, be prepared for any kind of weather by bringing layers.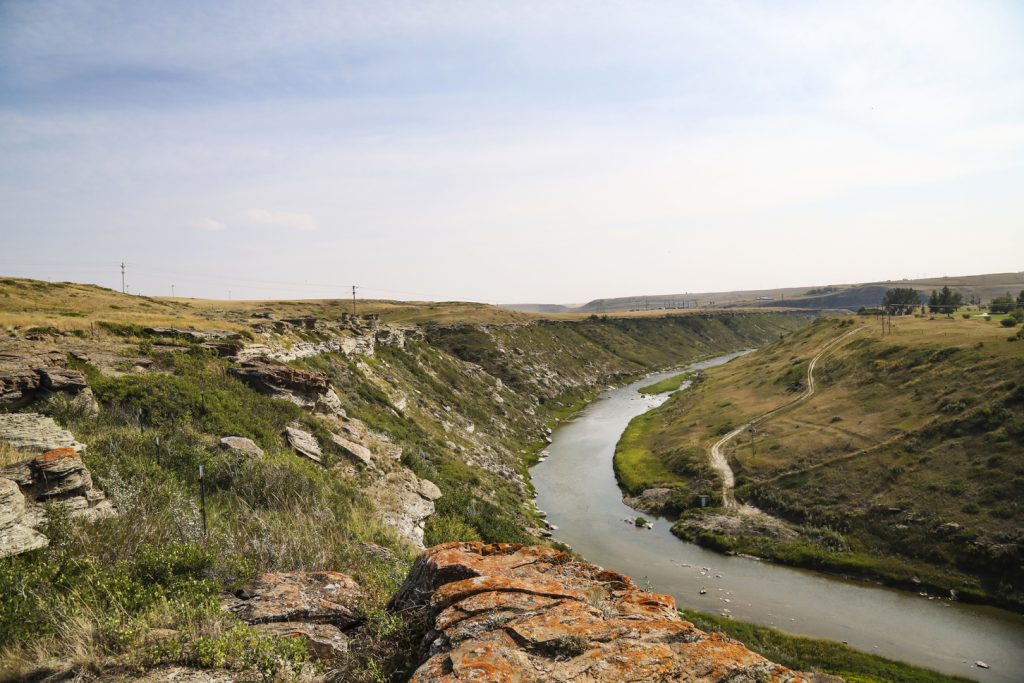 Downtown Cut Bank's Historic Murals
A stroll through downtown Cut Bank and enjoy multiple murals dedicated to the history of this unique community, commemorating Cut Bank's homesteading roots, the importance of agriculture and cattle ranching, the Lewis and Clark Expedition and American Indian history.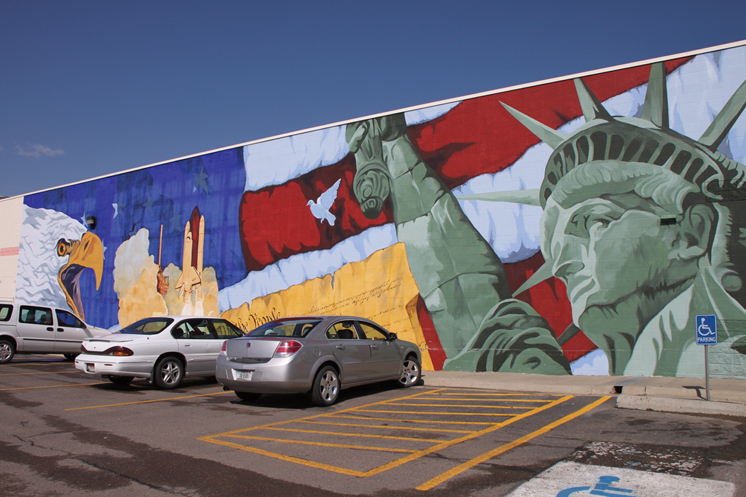 Local Shopping + Coffee
Explore Cut Bank's local shops—in particular, Rose Petal Floral, Café and Supplies, which is quite the Glacier Country gem. Here you'll find gifts and goodies, and the full-service Folklore Coffee bar.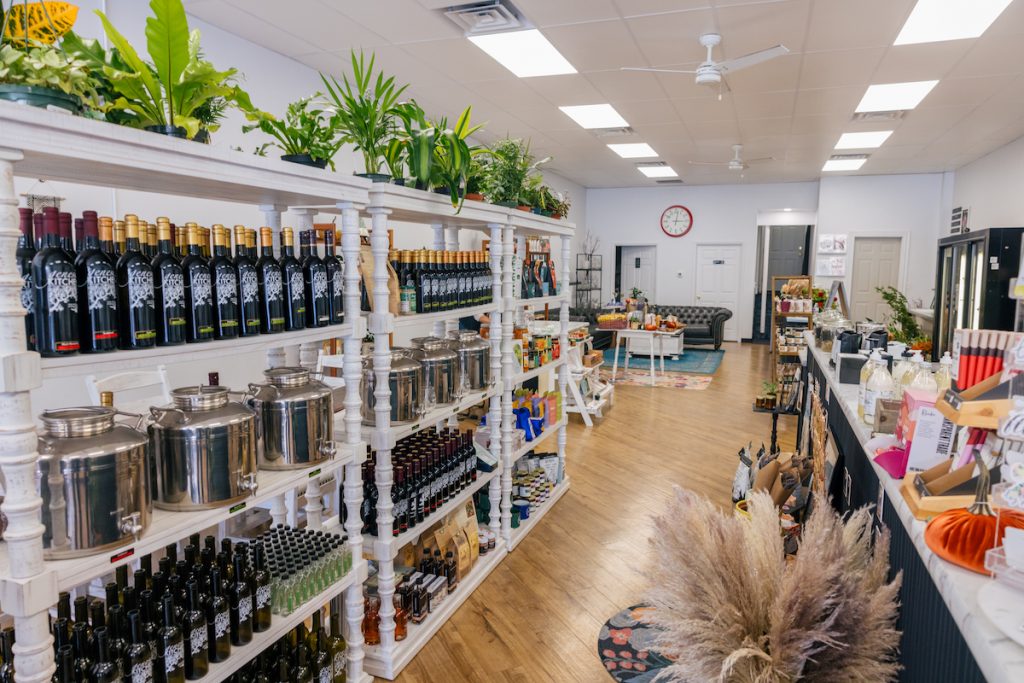 Cut Bank Creek Brewery
Celebrate a fall trip well spent with some Montana flavor at Cut Bank Creek Brewery. Aside from their exceptional, finely crafted brews, their philosophy of good people, good beer and good living is always a welcome experience. Stop by this neighborhood gathering place for cold beer, handcrafted ginger ale, locally roasted coffee, live music and board games.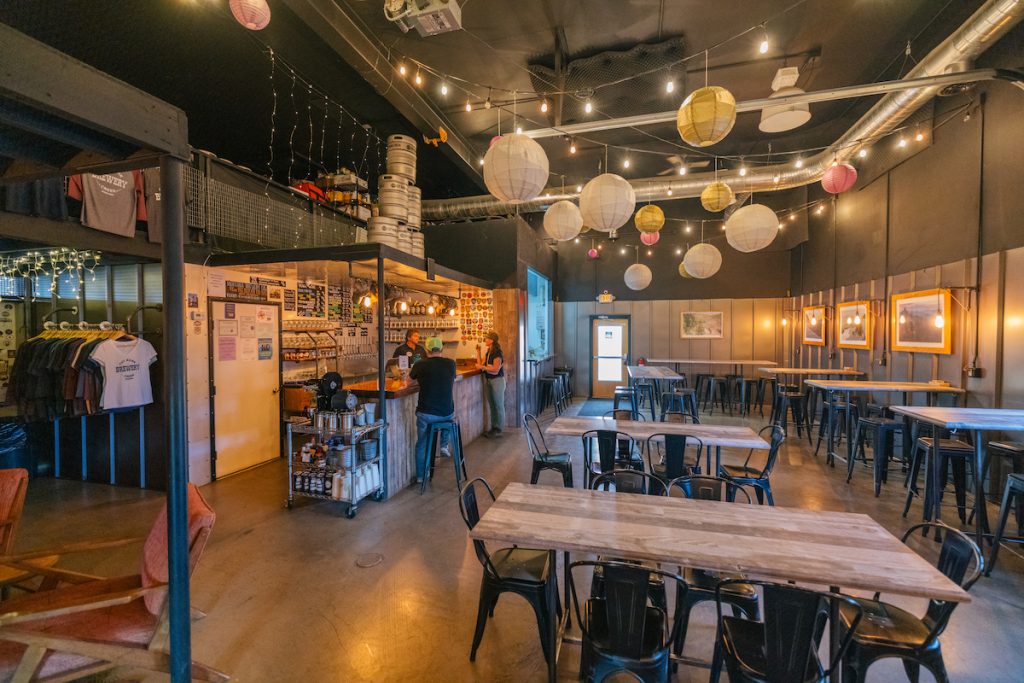 Take the Train to Whitefish
Extend your adventure with a mid-to-late autumn round-trip journey from Cut Bank to Whitefish on Amtrak's Empire Builder and get the opportunity to see Western Montana and Glacier National Park draped in fall colors lightly dusted with fresh snow—a uniquely beautiful blending of seasons.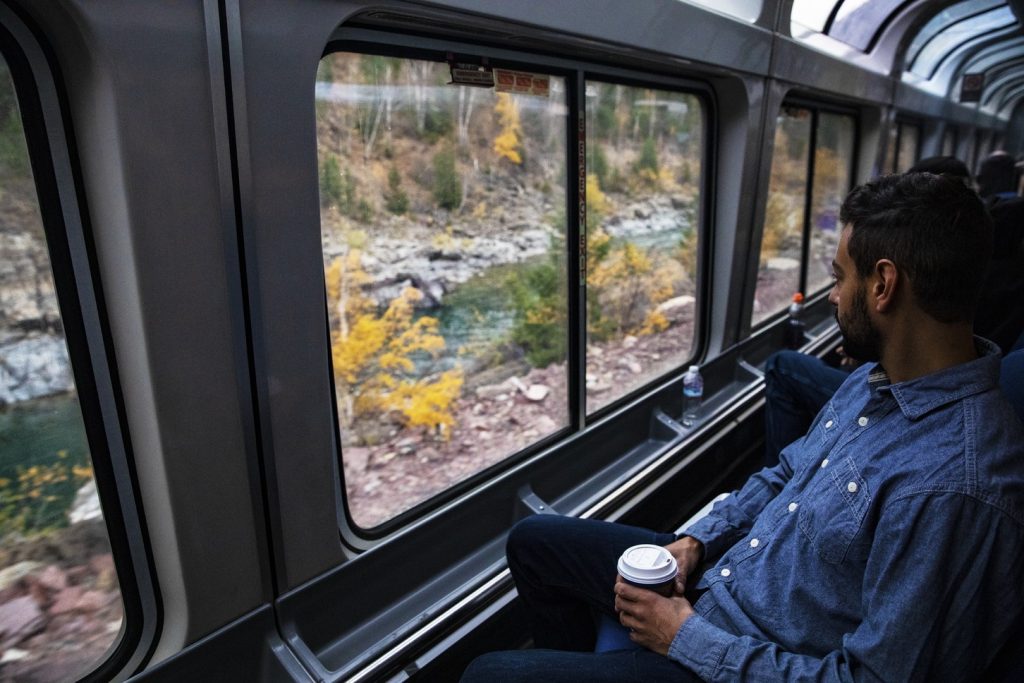 Please note: We ask that all our visitors and residents Recreate Responsibly by being mindful of the following: practice physical distancing; know before you go; plan ahead; play it safe; leave no trace; tread lightly and build an inclusive outdoors. Travel responsibly by reviewing Western Montana's COVID-19 information and guidelines at SafetyFirstMT.com.
October 18, 2021
Related: American Indian, Blackfeet Nation, Breweries, Browning, Cut Bank, Fall Fun, Lewis and Clark, Montana, Museums, Outdoor Fun, Road Trips, Shopping, Stay, Vacation