The East Glacier Corridor sits on the edge of Glacier National Park and continues the awe-inspiring vistas and abundant recreation that draws visitors to the park itself. The towns of St. Mary, Babb, Browning, Cut Bank and East Glacier Park provide launching points for exploring the Blackfeet Nation—which boasts a plethora of recreation, history, and small-town charm. When visiting the Blackfeet Reservation please plan ahead by being aware of the Blackfeet Nation's COVID-19 Regulations.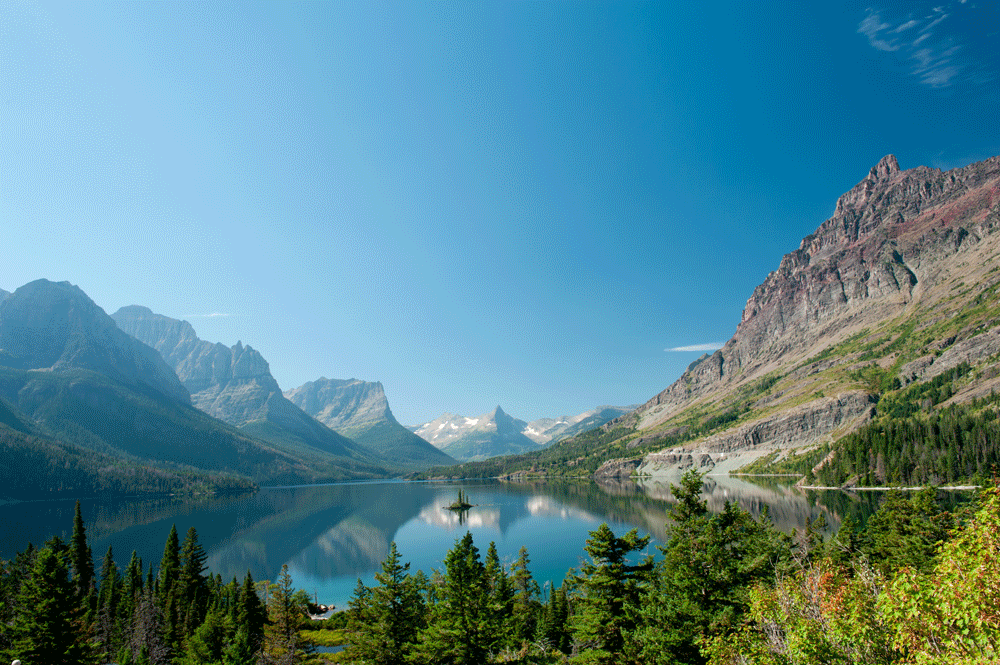 BABB
Minutes from the eastern edge of Glacier National Park is Babb. It may be one of the region's smallest towns, but it offers plenty of good food, recreation and western hospitality.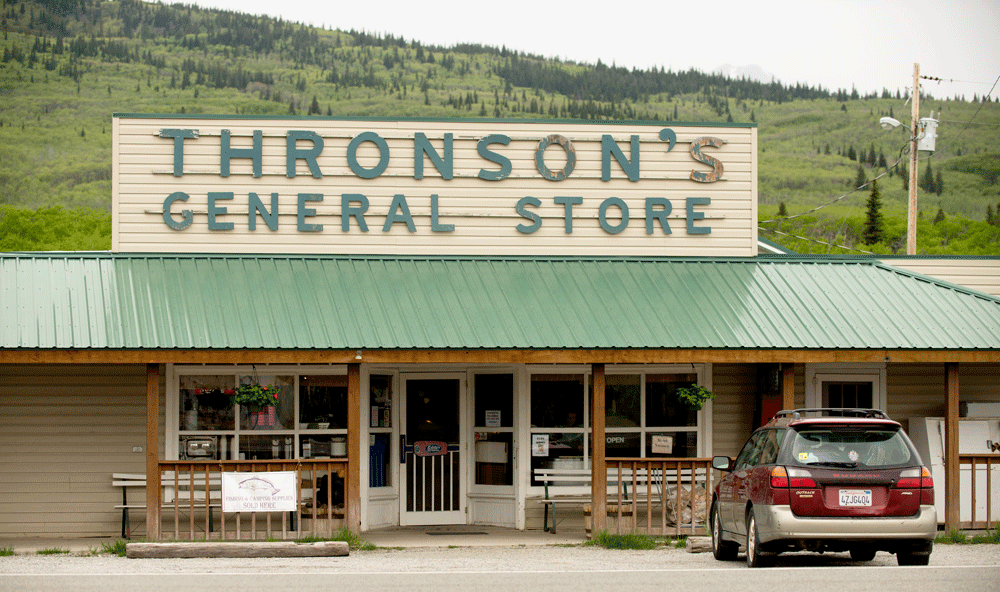 Drink + Eat
+ Stop at Two Sisters Cafe, where you'll find made-from-scratch, mouthwatering creations. Don't leave without trying a slice of their famous huckleberry pie.
+ For dinner, head to the Cattle Baron Supper Club, a rustic, locally-owned steakhouse serving up some seriously delicious steaks.
Outdoor Exploration
+ Buy a tribal permit and fish Duck Lake, known for exceptional brown and rainbow trout fishing.
+ Drive Chief Mountain International Highway for breathtaking views. Please note the Canadian/U.S. border is currently closed.
Shop
+ Shop for souvenirs and trip necessities at the nearly-century-old Thronson's General Store.
BROWNING
In the rolling foothills just east of Glacier National Park, you'll find the largest community on the Blackfeet Indian Reservation, Browning, and the state's largest tribe—the Blackfeet Nation. In Browning, the culture and traditions of the Blackfeet Nation thrive where museums, galleries and annual celebrations preserve the Blackfeet way of life and give travelers an authentic glimpse into their heritage.
Arts + Culture
+ View the fine art and craftwork of more than 500 American Indian artists from 19 different tribes at the Blackfeet Heritage Center & Art Gallery.
+ Peruse the contemporary and traditional fine art from Montana American Indians, including Blackfeet Indian art plus beadwork at the Lodgepole Gallery.
+ Discover the rich history and culture of the area's tribes at the Museum of the Plains Indian. Exhibits include historic clothing, horse gear, weapons, household implements, baby carriers and toys, to name just a handful.
Shop + Play
+ Shop the unusual array of souvenirs and American Indian-made goods at Faught's Blackfeet Trading Post or Western Curios.
+ See if Lady Luck is on your side at Glacier Peaks Casino.
CUT BANK
Along the eastern border of the Blackfeet Indian Reservation, the treasured little town of Cut Bank is cozied up against the backdrop of the breathtaking Rocky Mountains. Home to plenty of outdoor adventures, historical sites and local charm, Cut Bank is a hidden gem to explore.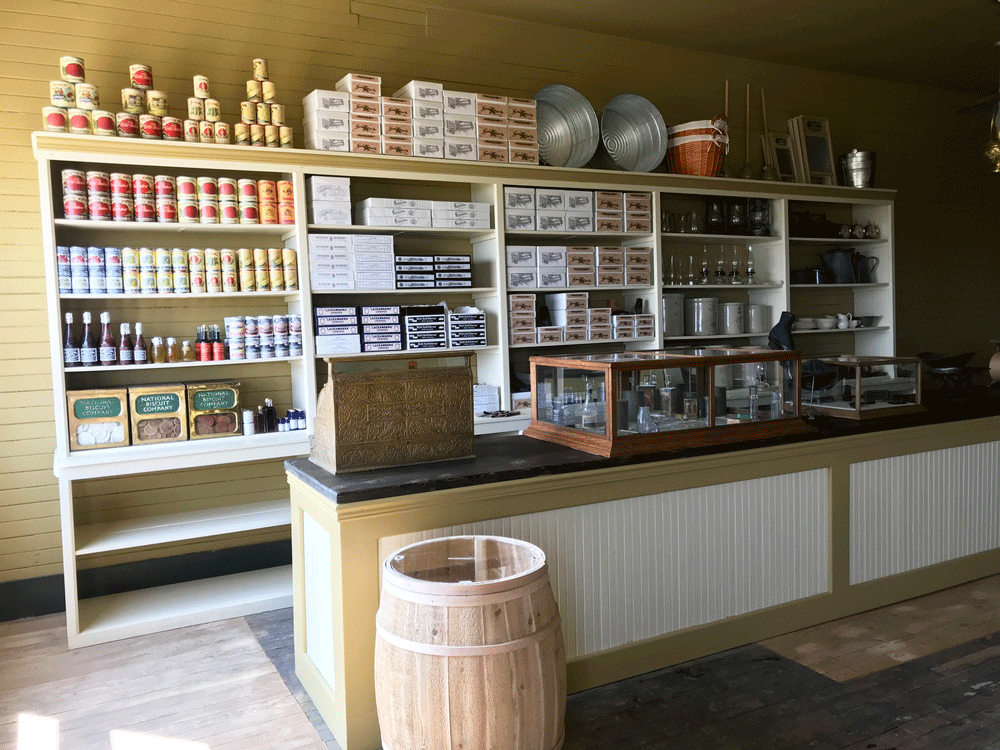 Arts + Culture
+ The 14-acre Glacier County Historical Museum offers an extensive look at local history. Spend the night in a caboose, homesteader's cabin or oil worker's house with the "Overnight in History" program.
+ Learn about the Cut Bank Army Airfield's role in World War II at the Airmen's Museum.
+ Stop by the two historically significant sites along the Lewis & Clark Trail in the Cut Bank/ Browning area: Camp Disappointment and the Meriwether Lewis Fight Site.
Drink + Eat
+ Stop in and savor the flavor of a locally crafted beer at Cut Bank Creek Brewery.
+ Grab a coffee drink or a Montana souvenir at Rose Petal Floral, Café and Supplies.
Outdoor Exploration
+ Take a selfie with a 27-foot-tall penguin statue claiming bragging rights to calling Cut Bank "the coldest spot in the nation."
+ Hike the Cut Bank Trail System along the scenic Cut Bank Creek Coulee.
+ Take to the green at the Cut Bank Golf and Country Club, offering a 9-hole course, great for all skill levels.
EAST GLACIER PARK
East Glacier Park is a historic community less than 10 miles from the Two Medicine park entrance. The surrounding streams and lakes offer world-class trout fishing, numerous hiking trails dot the area, and wildlife watching is not-to-be-missed. Arrive by rail; Amtrak's historic Empire Builder train stops (seasonally) here, as well as in Browning and Cut Bank. Take a moment to look around the historic train depot, which was built in 1913.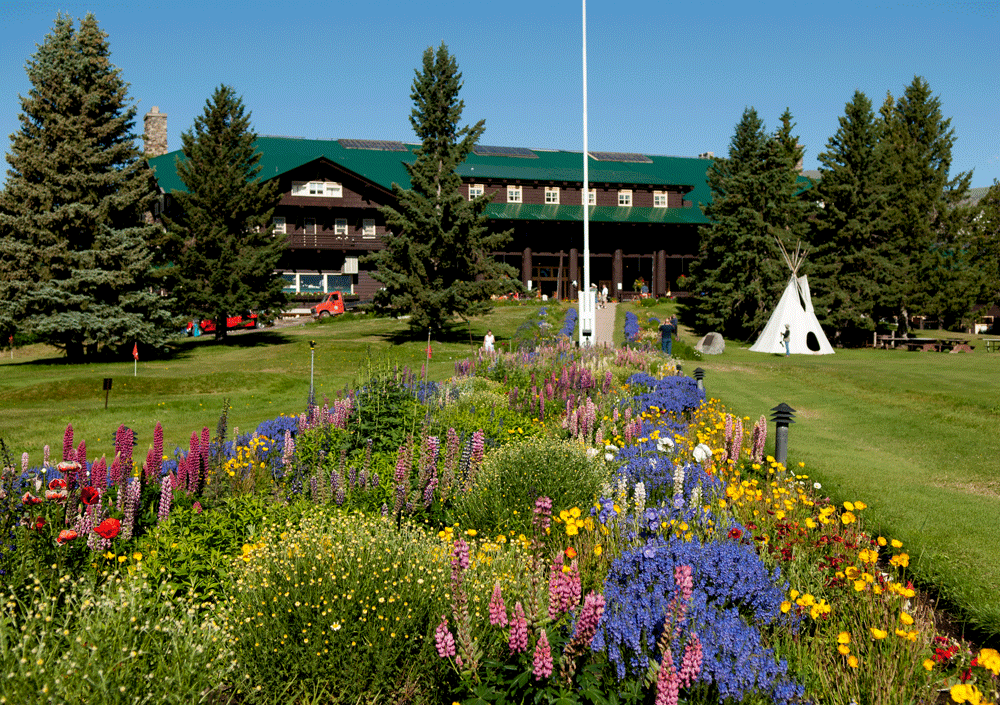 Arts + Culture
+ Visit the John L. Clark Gallery Western Art Gallery to view works from internationally renowned woodcarver and local Blackfeet tribesman, John L. Clark.
Drink + Eat
+ Specializing in Mexican and Southwestern cuisine, stop in at Serrano's Mexican Restaurant and try the locally raised bison taco when offered as a special, or choose a bison burger—a regular on the menu.
+ Summit Mountain Lodge & Steakhouse is located in a Great Northern Train Station built in 1906 and is known not only for its incredible steak dinners, but for breathtaking views and the opportunity for moose sightings.
Indoor + Outdoor Exploration
+ The architecture of Glacier Park Lodge will take your breath away; even if you're not staying the night, be sure to stop in to see the grandeur of the lodge and its lobby. Then go outside and play nine holes at Glacier Park Lodge Golf Course, the oldest grass greens course in Montana.
+ Saddle up for a guided horseback ride from Glacier Gateway Trailrides. Blackfeet Indian guides take you along the border of Glacier National Park and deep into the Blackfeet Indian Reservation.
ST. MARY
As the east entrance to Glacier National Park, St. Mary is a quaint community with lodging options, a grocery store, gas station, restaurants and a campground. It's a prime location for exploring the east side of the park as well as the Blackfeet Indian Reservation and sits next to one of the largest lakes in the park, St. Mary Lake.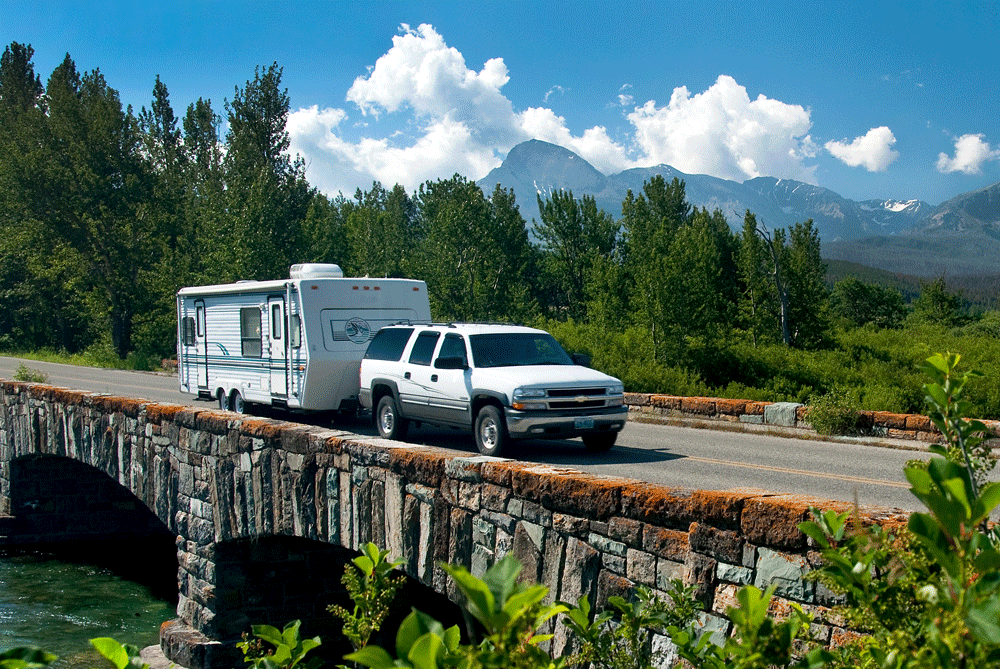 Drink + Eat
+ Enjoy a family-style meal and freshly baked bread at Johnson's of St. Mary. The Johnson Family has been dishing up their signature American-style fare since 1950.
Outdoor Exploration
+ Walk the paved paths at St. Mary Overlook for marvelous views of the valley below.
For day-trip itinerary ideas for families or adults on the east side of Glacier National Park, click here.
Please note: Social distancing is required to help reduce the spread of COVID-19. Thankfully, we've got plenty of space for social distancing activities and recreation in Western Montana. It's vital, however, to maintain a 6-foot distance from others, even outdoors. Please be mindful of our communities and small businesses, which have had to adapt to the change and may face limitations this year—always call ahead. We're all in this together. Take the Tourism Pledge to travel responsibly in Glacier Country.
May 10, 2021
Related: American Indian, Amtrak, Arts and Culture, Babb, Blackfeet Nation, Browning, Cut Bank, East Glacier Corridor, East Glacier Park, Food, GNP Surrounding Area, Montana, Outdoor Fun, St. Mary