If you're looking for an impressive cultural experience, Glacier Country has you covered. View works from nationally renowned artists and walk through some of the most fascinating exhibits of historical artifacts providing glimpses into the Old West, railroad days, pioneer settlements and American Indian heritage. To help you history buffs, art lovers and train and plane aficionados, we've curated a list of museums that are well worth the trip.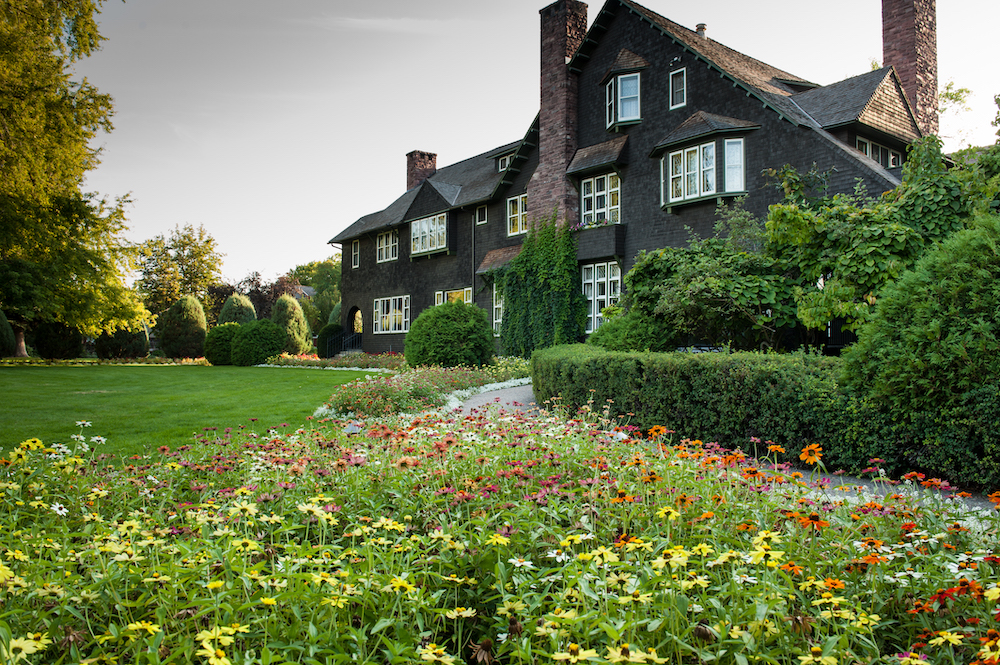 Whitefish
Stumptown Historical Society and Whitefish Museum
Less than an hour from Glacier National Park's west entrance is the quintessential mountain town of Whitefish. Restored to its original Tudor-style chalet appearance, the Stumptown Historical Society and Whitefish Museum is both a classic train depot and a present-day working station. Tour the museum for fascinating Burlington Northern Railroad and Great Northern Railway artifacts and history. Be sure to ask about the museum's locally famed "fur-bearing fish" before heading on your way.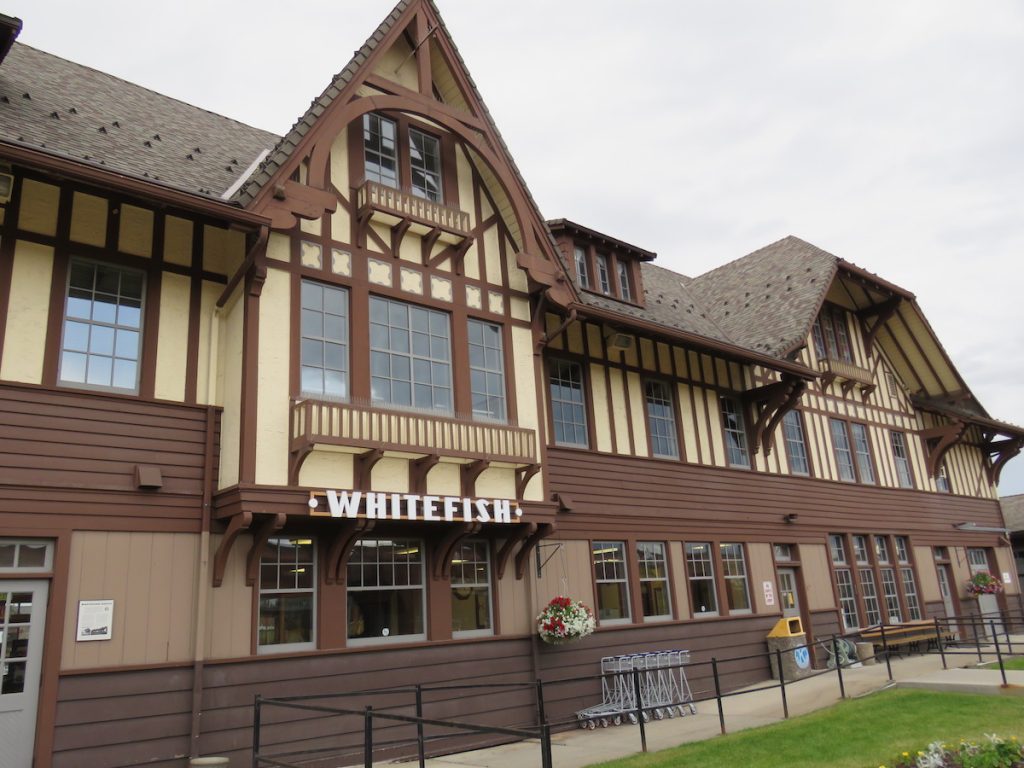 Ski Heritage Center Museum of Skiing
Near the world-class slopes at Whitefish Mountain Resort, see what skiing's early days looked like at the Ski Heritage Center Museum of Skiing. Watch video footage of skiers from as early as the 1930s and learn about the soldiers from the Flathead Valley who served as "Ski Troops" in World War II.
Kalispell
Conrad Mansion Museum
Between Whitefish Mountain Resort and scenic Flathead Lake, you'll find Kalispell, a bustling community with notable Old West charm. Visit the Conrad Mansion Museum to see what pioneer luxury living was like at its finest. Open year-round, you can learn about the Conrad family's contributions to the region from a docent or on your own self-guided tour. View all 26 rooms, unchanged since architect Kirtland Cutter designed the mansion in 1895.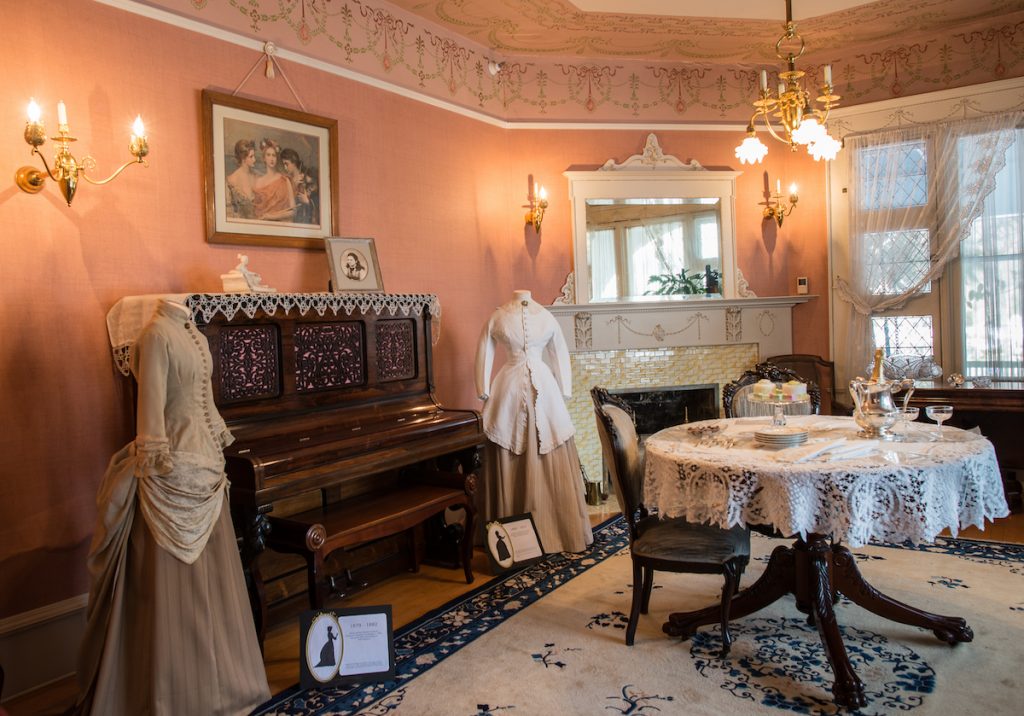 Hockaday Museum of Art
Find artworks by Blackfeet Nation and Montana artists, including Charles M. Russell, at the Hockaday Museum of Art. Housed in a Carnegie library building built in 1901, the renovated museum is listed on the National Register of Historic Places. Peruse the featured permanent exhibit of Glacier National Park art and culture, or view works by nationally renowned artists in one of the museum's rotating exhibits.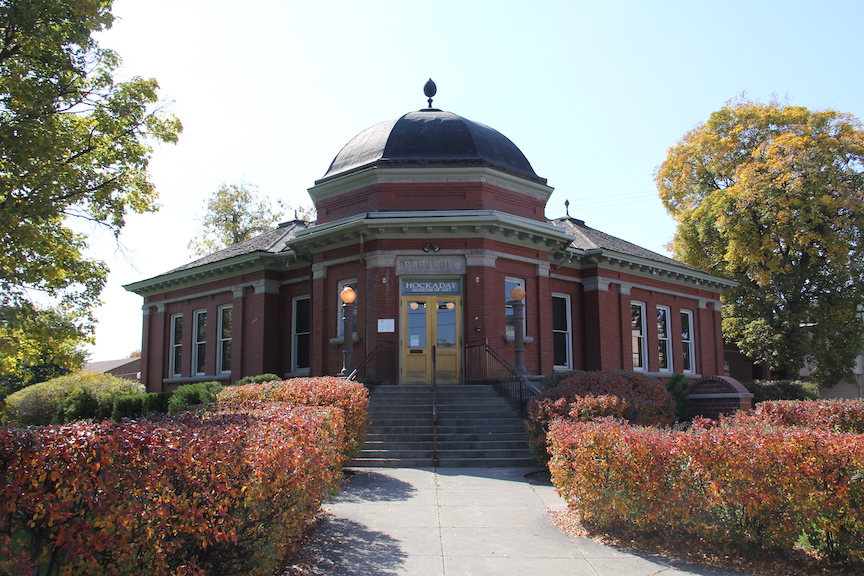 Northwest Montana History Museum
Formerly home to the historic Central School, the Northwest Montana History Museum carries on its educational tradition by preserving and presenting stories from the Flathead Valley's history. Learn about the building's nearly 100 years as a center for learning, the founding residents who shaped the future of Kalispell and the trials of each harrowing day in the life of a logger in the late 1800s.
Polson
Miracle of America Museum
In the Flathead Corridor, take a scenic drive along Flathead Lake–the largest freshwater lake west of the Mississippi—to the community of Polson. There, you can visit the Miracle of America Museum, known for its wide array of artifacts. From horse-drawn and vintage vehicles to aircraft, military collectibles, antique agricultural equipment and old toys, the museum features more than 40 structures to view on 4.5 acres.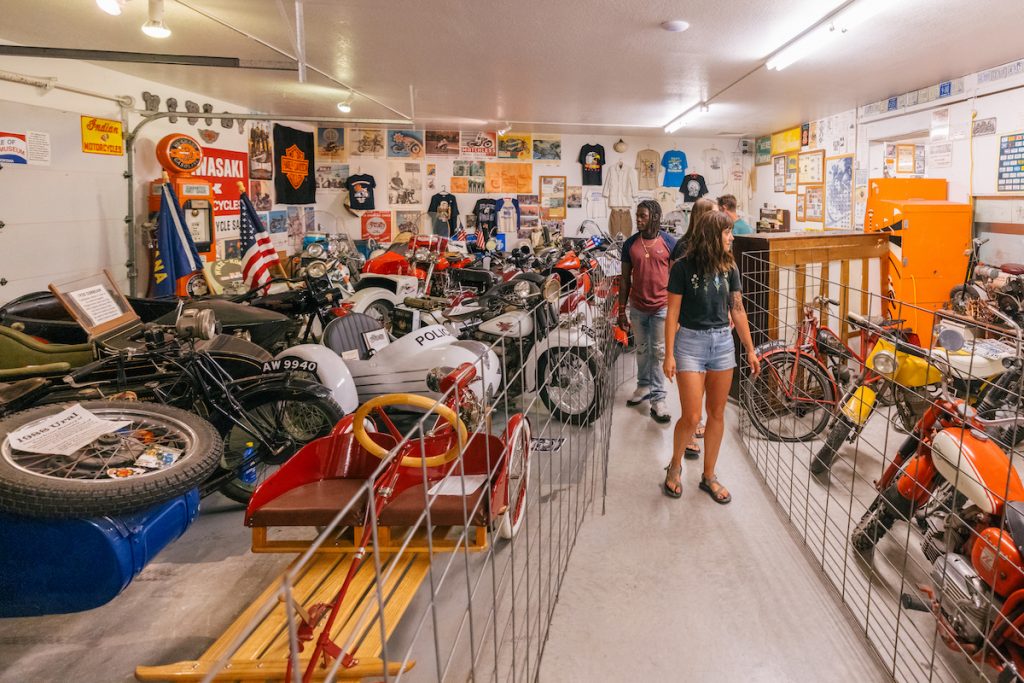 Charlo
Ninepipes Museum of Early Montana
Nestled in the majestic Mission Mountains in Charlo, the Ninepipes Museum of Early Montana preserves the history and culture of the Flathead Indian Reservation, home to the Confederated Salish and Kootenai Tribes. This eclectic museum features a large collection of stunning beadwork, vintage photographs, a life-size diorama of wildlife in an early camp scene complete with elk-hide teepees, a collection of weaponry and a gallery of Old West art.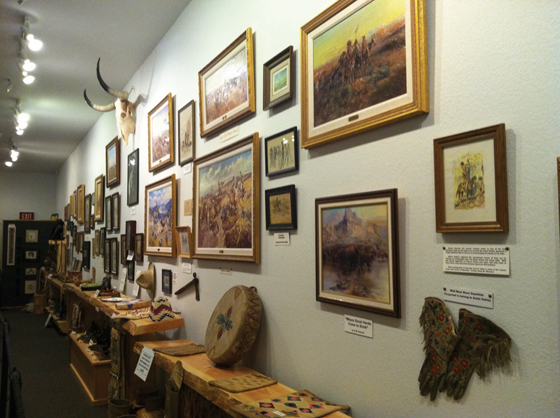 St. Ignatius
Three Chiefs Culture Center, Museum and Gift Shop
In St. Ignatius, home to the National Historic Site of St. Ignatius Mission, stop by the Three Chiefs Culture Center, Museum and Gift Shop for gallery exhibits that tell the stories of the Salish, Pend d'Oreille and Kootenai tribes. Browse the shop's beautiful collection of authentic American Indian-made art, including paintings, beadwork, photography and jewelry.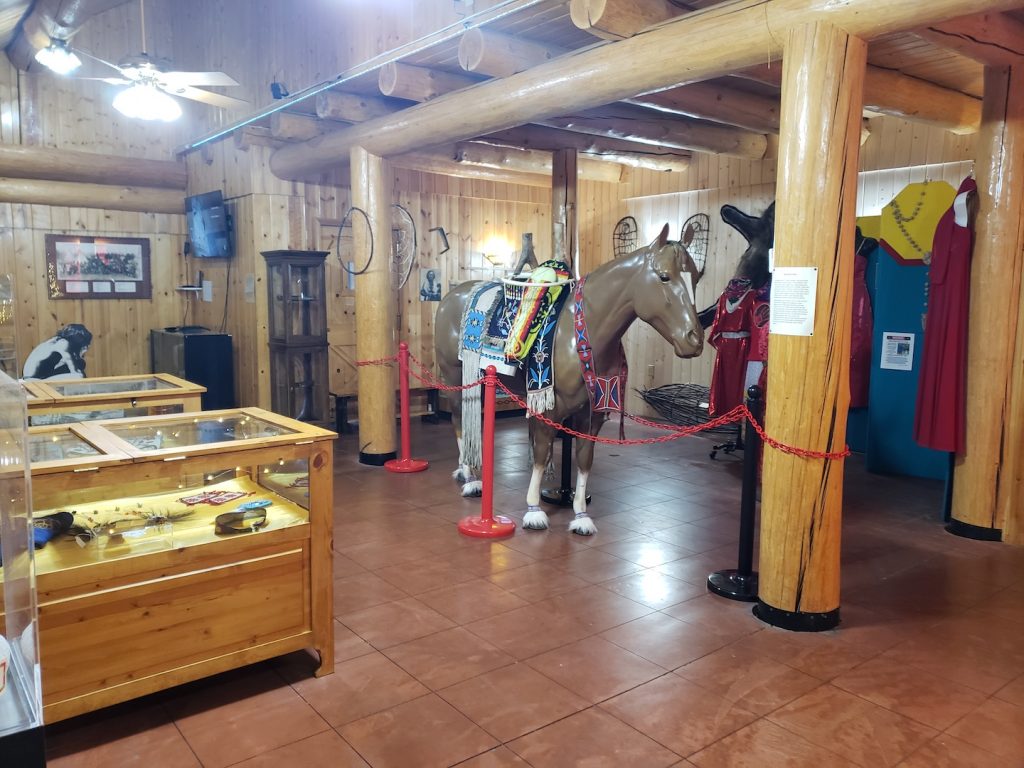 Missoula
Historical Museum at Fort Missoula
In the buzzing cultural hub of Missoula, take a moment to learn about the area's past at the Historical Museum of Fort Missoula. Located at the core of historic Fort Missoula, the museum features more than 20 historical structures on 32 walkable acres. Inside, view over 40,000 historical objects, including photographs, correspondence and other artifacts that tell the story of Missoula's captivating history.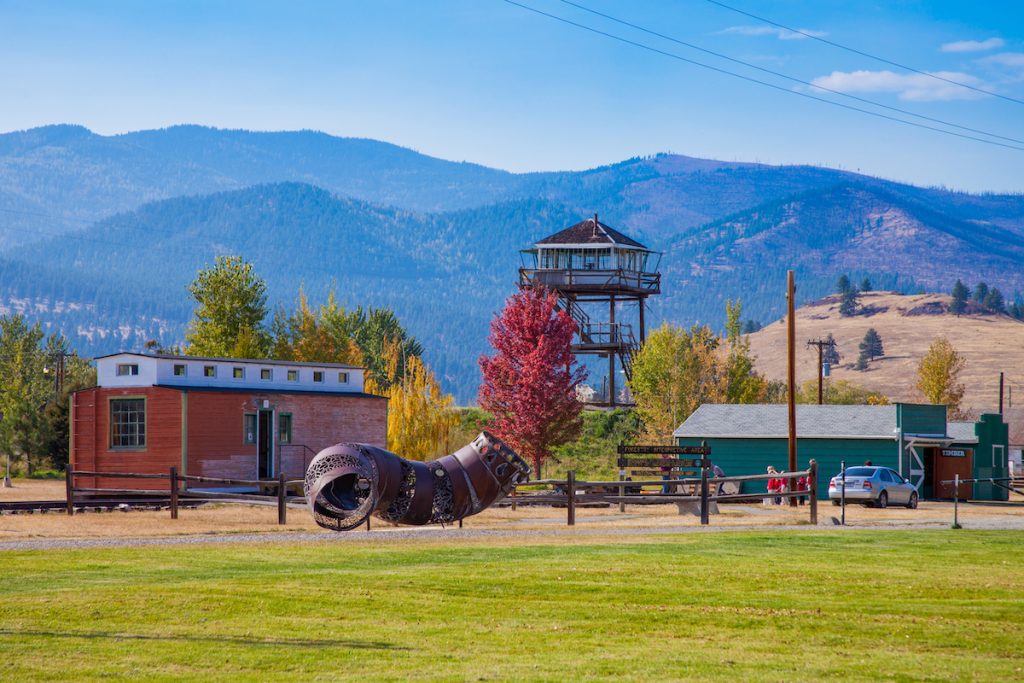 Missoula Art Museum
At the Missoula Art Museum, you'll find diverse and thought-provoking contemporary art at this exceptional attraction in the heart of Missoula's downtown. Walk through eight exhibition spaces, as well as the outdoor Art Park, and view contemporary works by American Indian artists in the museum's permanent gallery of Contemporary American Indian Art. Bring your family and friends—admission is always free.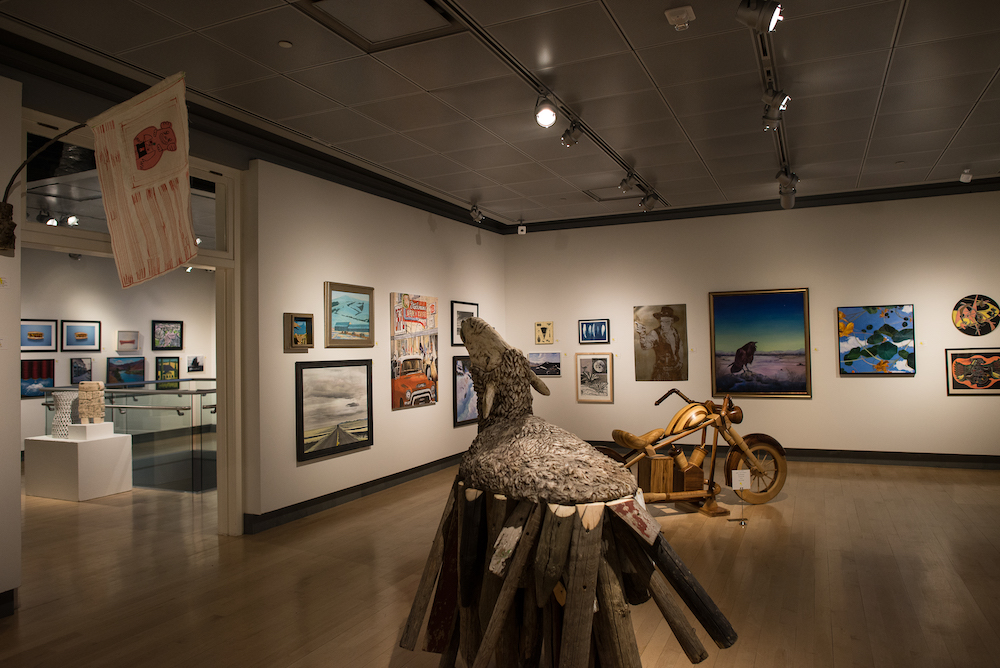 Museum of Mountain Flying
From its beginnings as an old "boneyard," the Museum of Mountain Flying now boasts an 18,500 square foot hangar filled with aircraft and artifacts to excite any aviation enthusiast. Stop to learn more about the region's mountain-flying history; see the original DC-3 flown in the tragic Mann Gulch Fire; and learn the legends, lore and legacy of pilots from the Rocky Mountain West.
Montana Museum of Art + Culture
Housed at the University of Montana, the Montana Museum of Art and Culture explores exciting local, regional and global themes and is designated as both a state and a university museum. Currently featuring the "Movement: Graphics and the Olympic Games" exhibition, you can also view works in numerous buildings around the campus, as well as exterior artworks. While you're there, stop by the student-run University Center Gallery.
Consider embarking on a park-to-park cultural adventure to discover some of the West's most captivating museums on a Glaciers to Geysers museum tour. Start at Glacier National Park, head to nearby Whitefish, Kalispell and Missoula, stopping along the way to experience engrossing exhibits and soak up historical tidbits before making your way on to Yellowstone National Park. Find itineraries, cultural hot spots and resources for traveling between Glacier and Yellowstone national parks at glacierstogeysers.com.
Please note, we ask that all our visitors and residents recreate responsibly by being mindful of the following: practice physical distancing; know before you go; plan ahead; play it safe; leave no trace and build an inclusive outdoors. Take the Tourism Pledge to travel responsibly in Glacier Country.
July 26, 2021
Related: Arts and Culture, Charlo, Flathead Corridor, Indoor Fun, Kalispell, Missoula, Montana, Museums, Polson, St. Ignatius, Vacation, Wildlife