It's the most wonderful time of the year and in Western Montana we are fully embracing the holiday cheer. Our decorations are out, calendars are filled with events, and holiday gift lists are made. Montana artisans are known for their beautiful designs, delicious creations and innovative products. Shop our list to find gifts anyone would love. When you shop local in Glacier Country you support the Montana way of life and the vibrancy of our communities.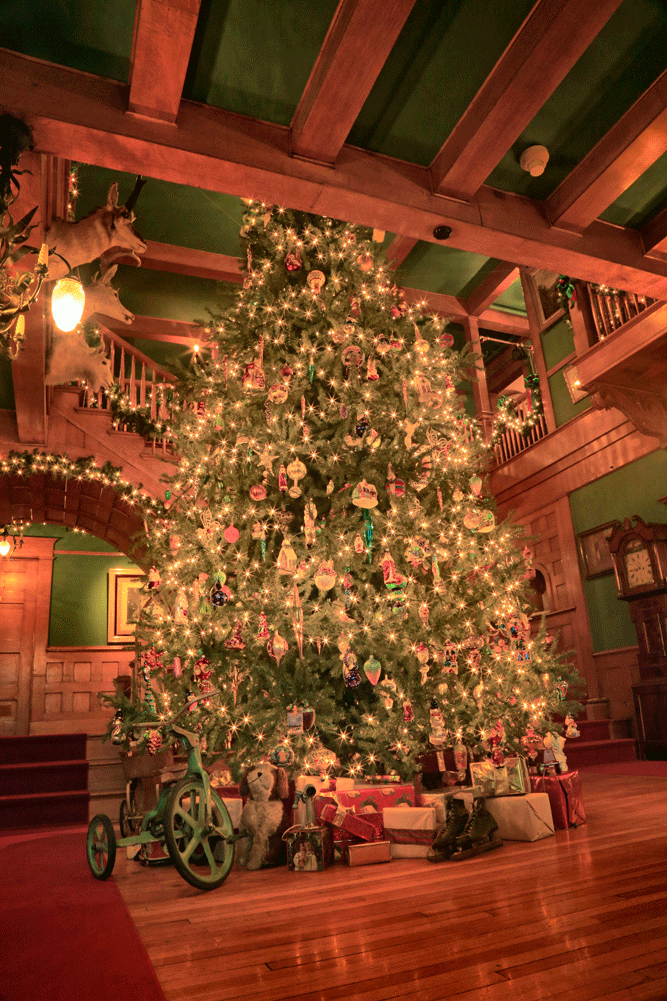 GLACIER NATIONAL PARK CONSERVANCY: COTOPAXI DAY PACK
The Glacier National Park Conservancy is a nonprofit organization dedicated to preserving and protecting Glacier National Park. Support this cause when you purchase the Cotopaxi day pack. This trendy pack is the perfect size for day trips, hiking and more. Made of repurposed fabric, each pack is one-of-a-kind and varies in color. Price: $60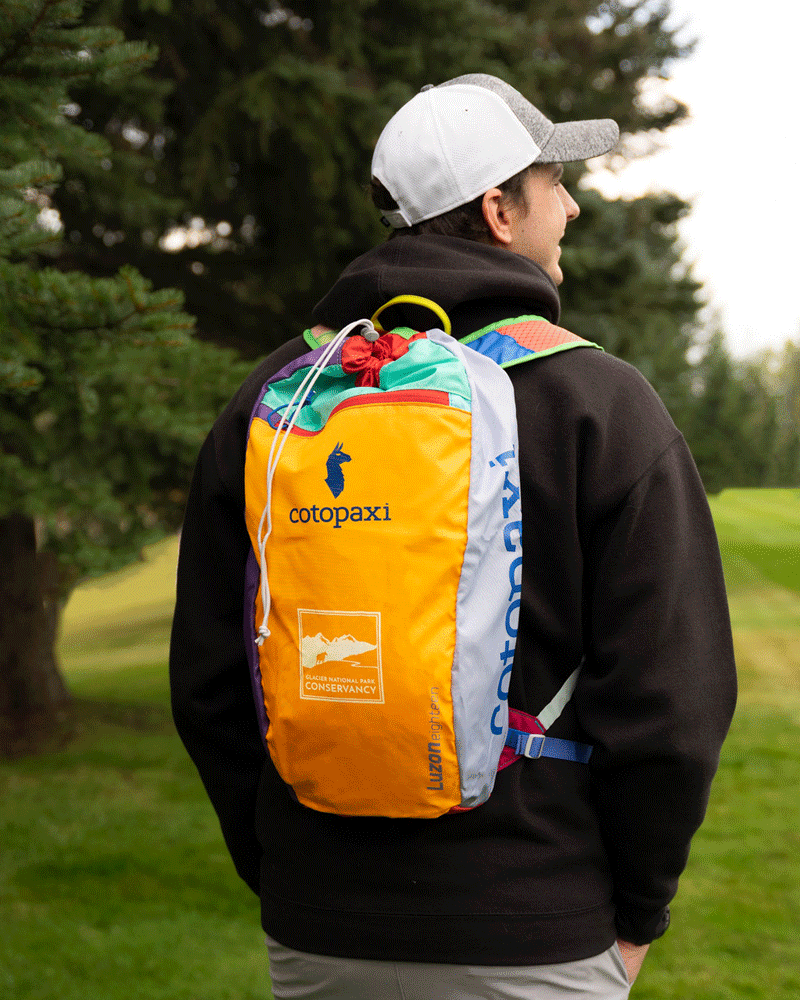 TFT WOOD: HERBIE THE HERB STRIPPER
TFTWood—The Family Tree Woodworking—focuses on crafting kitchen gadgets, cutting boards, and accessories from wood. Herbie the Herb Stripper is an original design of TFTWood, patented and made in Montana. It has over 275 5-star reviews. Price: $22.99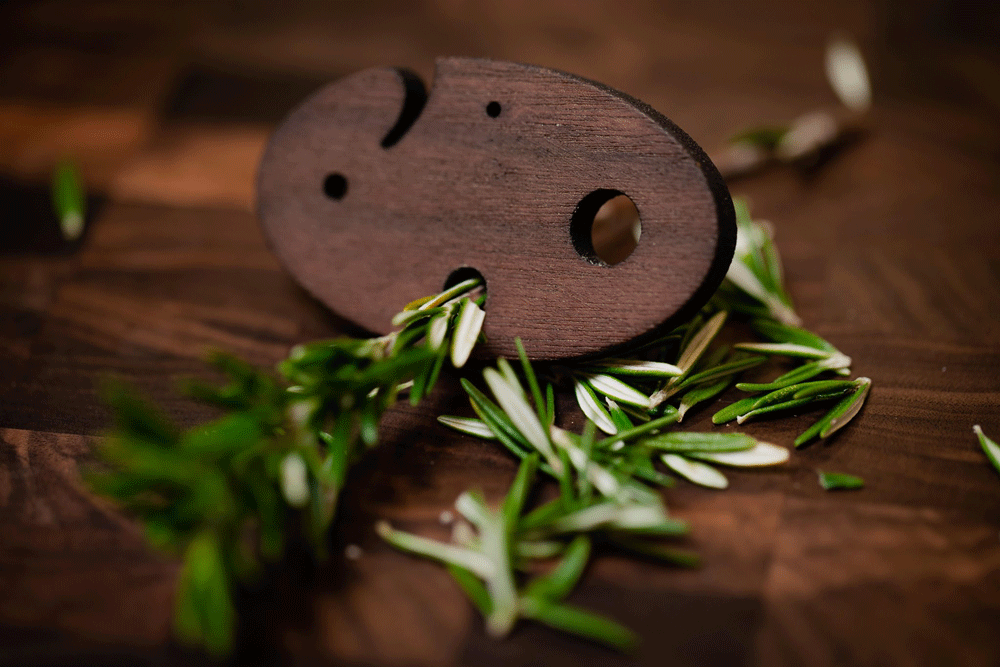 PLAINS TO PORCH: GIFT BOX
Plains to Porch is a new subscription box service from Baker and Glendive, Montana. Their goal is to support ranchers and farmers by providing a quarterly subscription box offering a taste of Montana. You can also purchase a one-time box—Plains to Porch is currently offering the Baking Box and the Tailgate Box, which includes bison jerky from Roam Free Ranch. Price: $50
SNOWLINE ACRES: MONTANA WREATHS
Snowline Acres is a historical venue in Kalispell, and this year during the holiday season you can shop in-person at their Christmas Market. If you can't shop local, you can still bring some Montana cheer and aroma into your home with a 24" Montana Wreath. Price: $61.50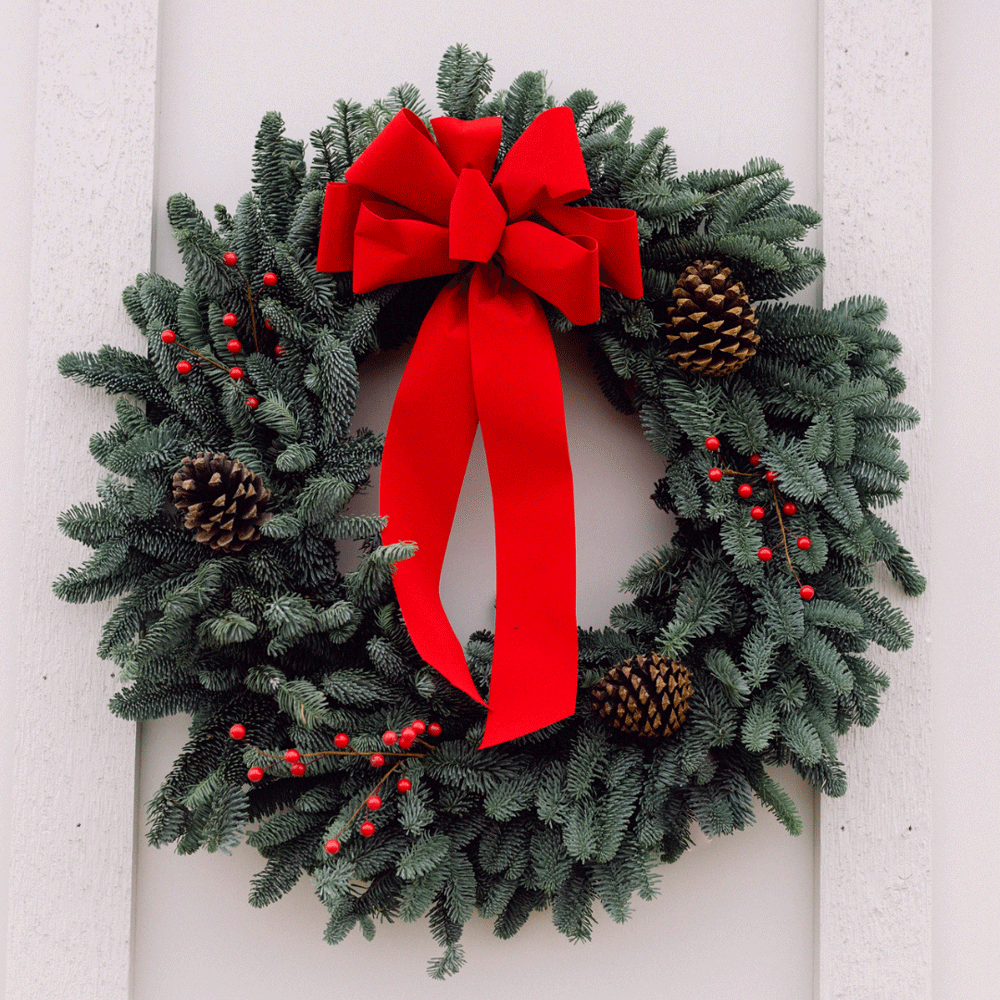 HINDU HILLBILLY: SKIN CARE GIFT BOX
Help save the bees by shopping sustainable products at Hindu Hillbilly. From raw honey and herbal medical honey to honey skin care like honey sugar scrubs, lip balms and body oils, there's something for everyone. Unsure what to get? Go with the Skin Care Sampler and test out a bit of everything. Price: $35
NOTEWORTHY Paper & Press: WOOD COASTER SET
Noteworthy Paper & Press is a local gift shop in Missoula, filled with artisan paper goods and gifts. They're known for creative and beautiful designs they put on cards, prints, weekly planners and more. They also sell products by other businesses who believe in making the planet a happier place. Really, they have a gift for everyone on your list, but how neat is this laser engraved wood coaster set? Available in a fishing flies, trout, leaves, arrows, bees and antler designs. Price: $36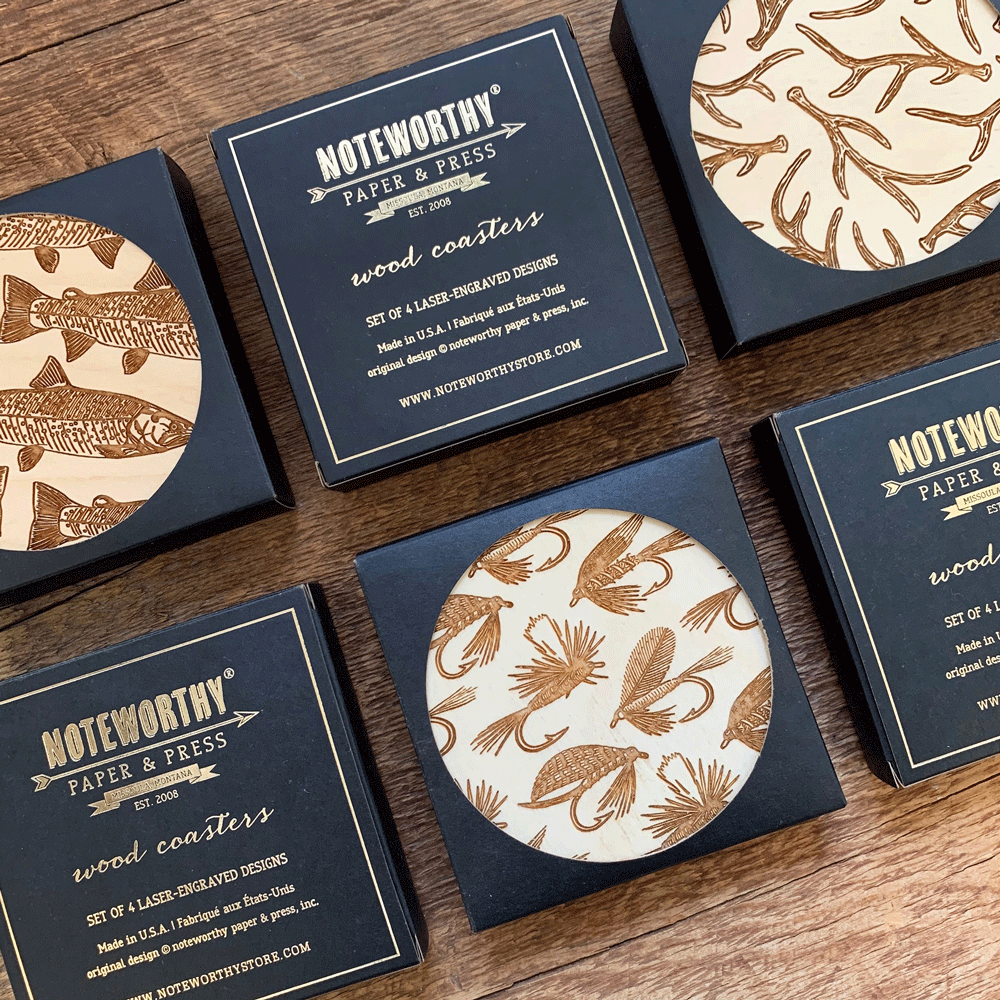 FLATHEAD LAKE CHEESE: CARE PACKAGE
Located in Polson, Flathead Lake Cheese makes, from scratch, mouthwatering cheese. From feta to gouda or mozzarella to curds, their flavors are crave-worthy and will not disappoint. You can order 8 oz. wedges of cheese by the piece online, or, for a known cheese-lover, send The Big Cheese, which includes four signature cheeses, bison summer sausage, and 12 oz. of coffee from Good Coffee Roasting Company, a local roaster. Price: $80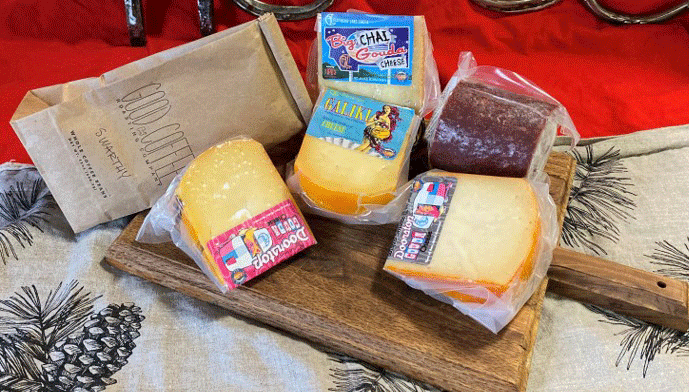 LAST BEST STORE: GRIZ FLEECE HOODIE
The Last Best Store, located in Missoula, sells their own print apparel, as well as other Made-in-Montana and locally sourced products. In-store and online you can shop hats, clothing and home goods. Is there a past, present or future Grizzly on your list? For the perfect gift, choose something from the large selection of University of Montana items available, including this fleece hoodie. Price: $48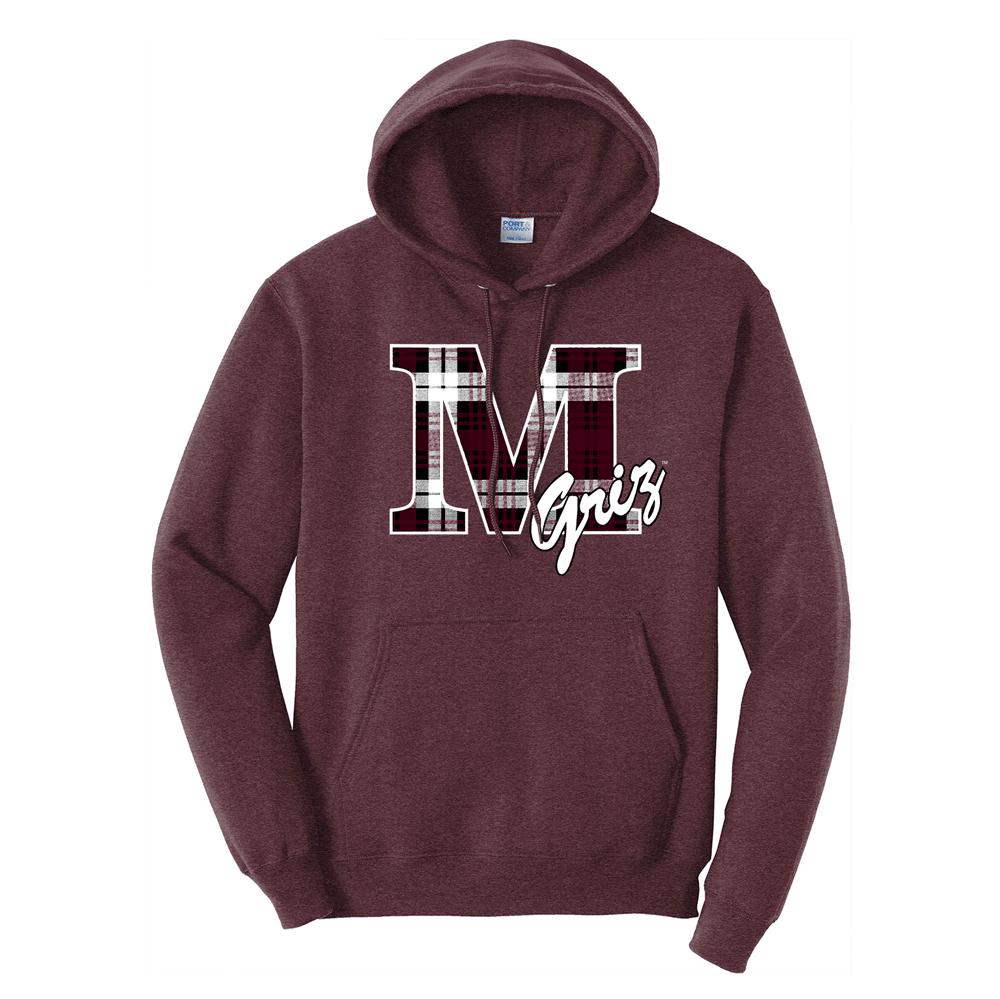 ALPINE DESIGNS: FLATHEAD LAKE KNIT CAP
In Polson, Alpine Designs is a floral gift shop featuring exquisite floral arrangements for any occasion. One special item in the gift shop is the Flathead Lake Knit Cap. When you purchase this stylish and warm beanie, 40% of each sale goes to Flathead Lakers, a nonprofit working toward clean water and healthy ecosystems in the Flathead watershed.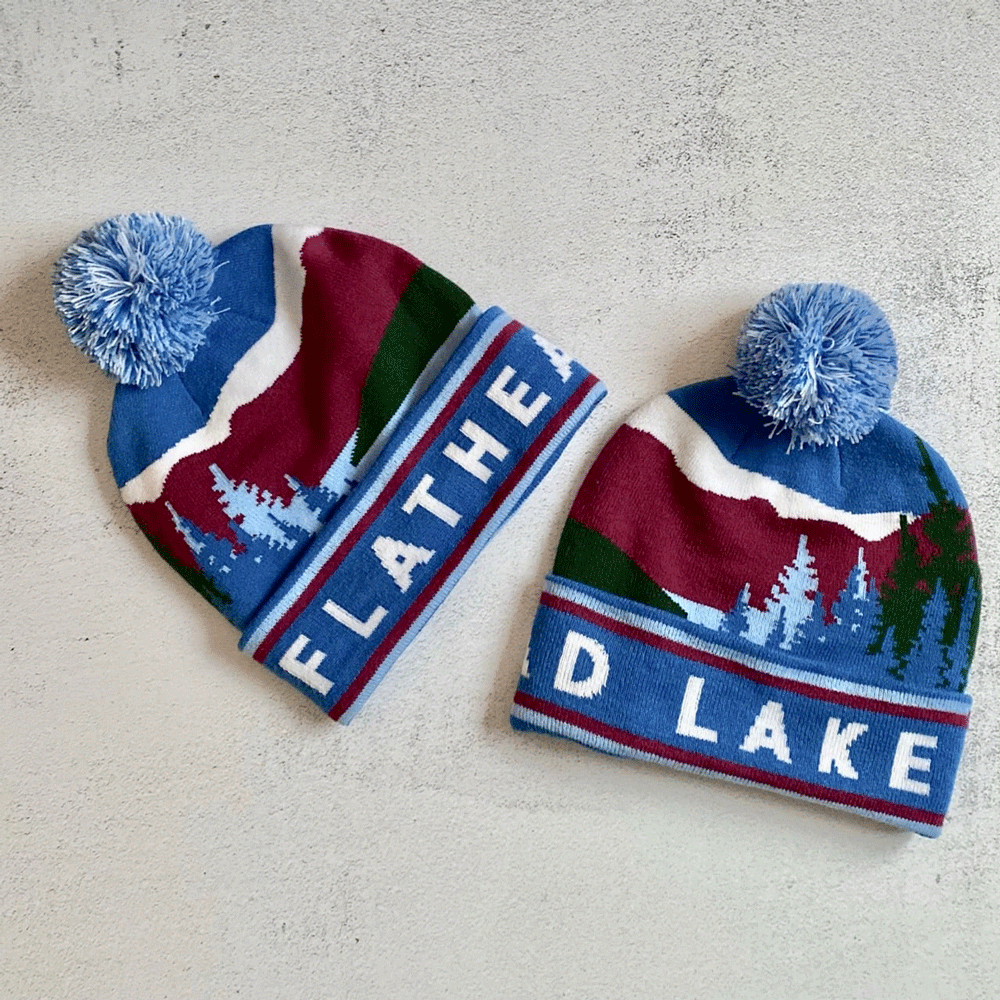 THE SWEET PALACE: CANDY GIFT BOX
The Sweet Palace is a day-trip worthy destination in Philipsburg, Montana, loved by many locals. Their old-fashioned candy store has hundreds of options lining the walls of the two-story historic building. They have put together many great gift options, such as the Candy of the Month and the Chocolate Club subscription, plus they will ship pretty much any candy you want. Their most popular holiday giftbox is the Lady in Waiting, which includes 3 pounds total of hard candies, saltwater taffy, caramel and chocolate. Price: $25.95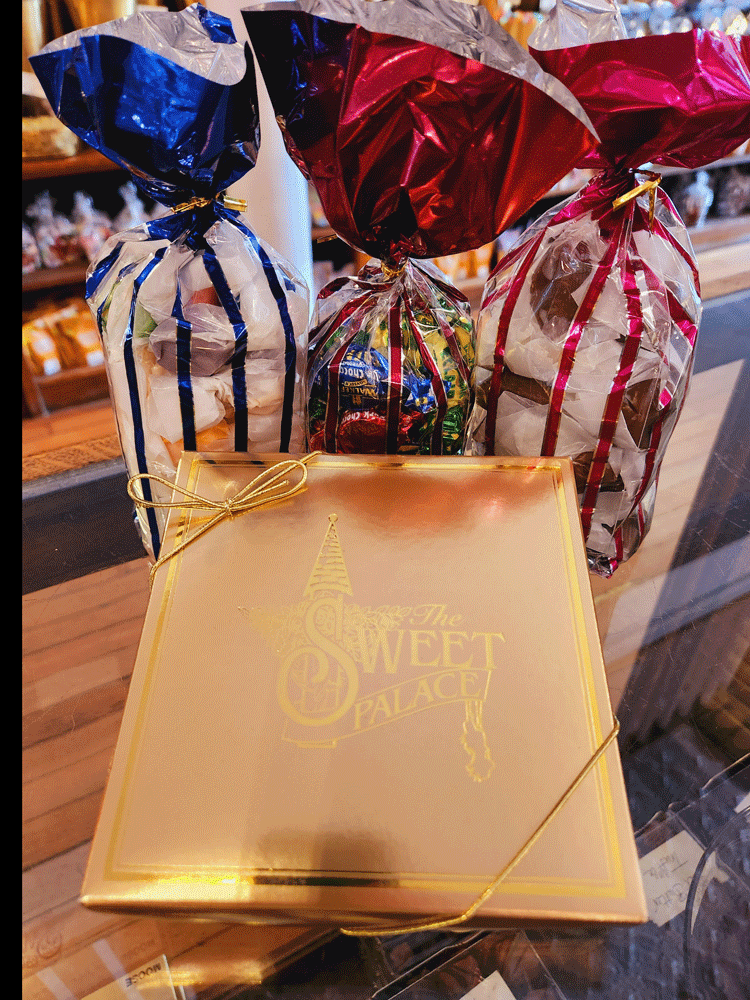 KETTLE CARE BOTANICALS: MEN'S GIFT BOX
Kettle Care Botanicals in Kalispell has been handmaking micro batches of body care products for 38 years. They source their ingredients locally when available and focus on creating organic products with safe ingredients for even the most sensitive skin. Their Groomed, Yet Untamed Men's Gift Box is from their Montana Men skin care line and is a great gift idea for the man in your life. Price: $57.95
TPMOCS: NATIVE AMERICAN MADE CHILDREN'S MOCCASINS
TP MOCS is a Native American company created with the vision to help end poverty on reservations. The founder, Maria Running Fisher Jones, was raised in poverty on the Blackfeet Reservation and created the company to help preserve her culture and give back to her community. Each pair of beautifully handcrafted moccasins purchased increases provisions for necessities for underprivileged children living on reservations and supports the preservation of Native American traditions. Moccasins are offered in children's sizes 0 – 7 and are priced $74 – $84, depending on size.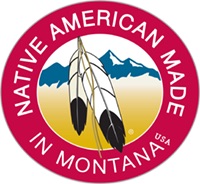 Please note: We ask that all our visitors and residents Recreate Responsibly by being mindful of the following: practice physical distancing; know before you go; plan ahead; play it safe; leave no trace; tread lightly; and help build an inclusive outdoors.
November 26, 2022
Related: American Indian, Glacier National Park, Kalispell, Missoula, Montana, Philipsburg, Polson