If you're into fly-fishing, you've likely heard of Montana's famous salmonfly hatch. It's got somewhat of a cult following among the fishing obsessed. These big bugs are a really big deal.
If you're not familiar, the salmonfly is a large stonefly that lives in the heavy riffles of large freestone rivers across the West, with Montana's waters arguably being the best place to catch the salmonfly hatch. Here you'll experience some of the wildest, and most plentiful dry-fly fishing on the planet. That's because larger trout feed infrequently on small bugs and wait for larger meals like small fish or rodents, but these giant salmonflies lure lunkers (really big fish) to the surface, creating the opportunity to catch your trophy trout on the trip of a lifetime.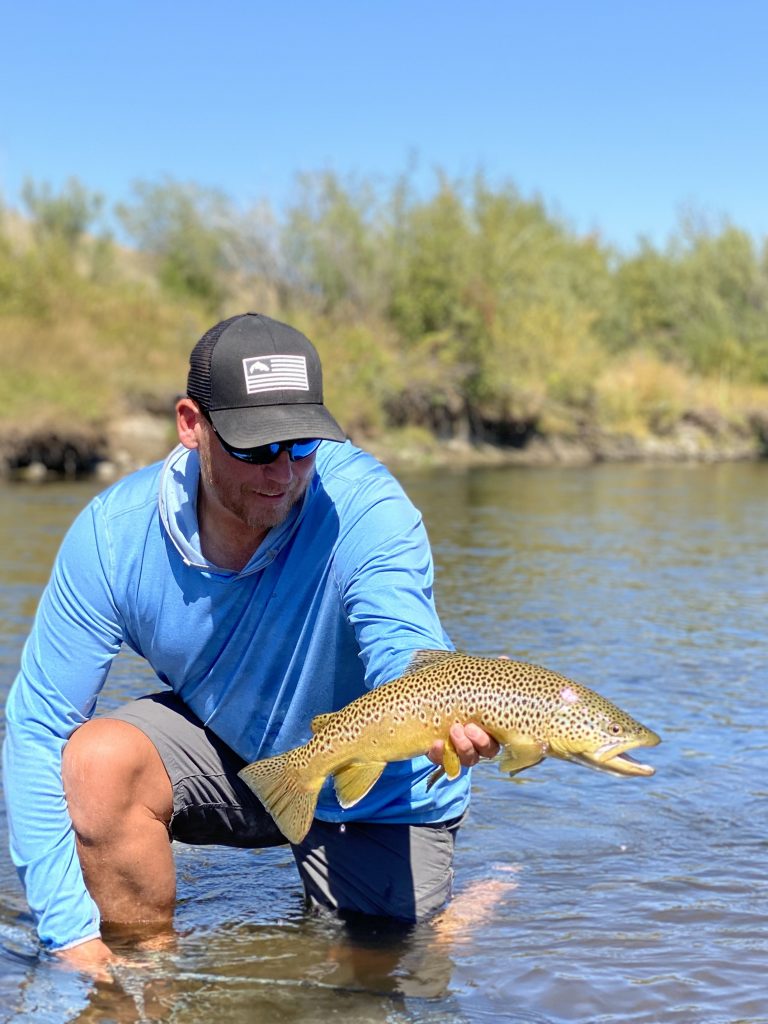 The salmonfly hatch is very short-lived, and timing is notoriously unpredictable. In Western Montana's Glacier Country, Rock Creek—one of Montana's finest blue-ribbon trout streams—is known far and wide for its June salmonfly hatch. Here's a hot tip though: The Blackfoot, Clark Fork, and Bitterroot rivers also see excellent salmonfly action (a little later than Rock Creek's hatch) and these rivers are not only less crowded but they boast larger than average trout.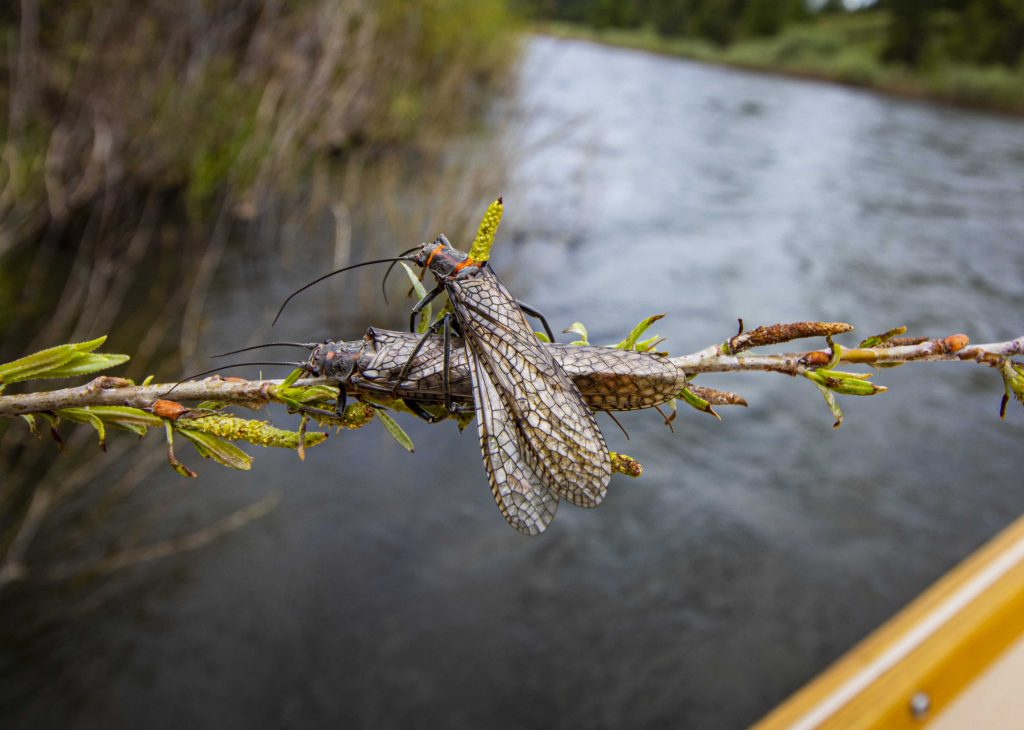 When fishing the salmonfly hatch, it's important to consider timing, location, and plan of action. Our advice? Go with a guide. Experience a half-day, full-day or multiday float trip or wade-fishing trip with some of the friendliest and most enthusiastic experts on the river. Beginning anglers will benefit from learning basic casting and mending techniques from a guide. Experienced anglers will learn subtle but significant techniques that could result in more or bigger fish when shown the right places to cast on Western Montana rivers.
Fly-Fishing Guides, Outfitters + Shops in Western Montana
+ Bitterroot Fly Company, Darby
+ Blackfoot River Outfitters , Missoula
+ Freestone Fly Shop, Hamilton
+ Grizzly Hackle, Missoula
+ John Perry's Montana Fly Fishing, Clinton
+ Missoulian Angler, Missoula
+ Rock Creek Fisherman's Mercantile, Clinton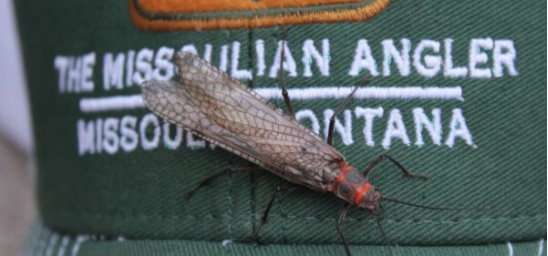 Fishing Regulations, Licenses and Permits
To fish Montana's waters, you'll need a fishing license, a conservation license and an Angler Aquatic Invasive Species Prevention Pass. Learn more about that, as well as fish species and boating regulations, from Montana Fish, Wildlife & Parks.
Aquatic Invasive Species (AIS)
Part of recreating responsibly is protecting our waters from AIS, which are a real threat to not only our aquatic environment but to our state as a whole. In addition to securing an Angler Aquatic Invasive Species Prevention Pass, all non-boating anglers and boaters of motorized and non-motorized watercraft must adhere to CLEAN. DRAIN. DRY. methods and mandatory watercraft inspections.

Please note: We ask that all our visitors and residents recreate responsibly by being mindful of the following: practice physical distancing; know before you go; plan ahead; play it safe; leave no trace and build an inclusive outdoors. Take the Tourism Pledge to travel responsibly in Glacier Country.
June 1, 2021
Related: Clinton, Darby, Fishing, Hamilton, Missoula, Montana, Outdoor Fun, Vacation