There are a few things I love in life. Okay, there are actually lots of things I love in life, but three of my favorites are buying presents for people, giving stuff away and visiting Glacier National Park. So in honor of National Park Week (April 18 – 26), I've decided to combine those three loves and give away an annual pass to visit Montana's Glacier National Park!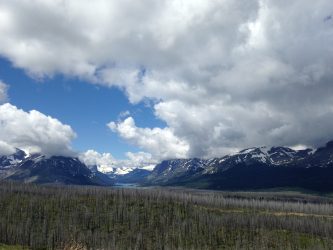 But here's the thing: I realize that all of you may not make it to the Crown of the Continent this year. So instead of giving away a pass that's only valid for Glacier National Park, I'm going to give away an America the Beautiful pass, which is valid for use in more than 2,000 federal recreation sites, including all of the national parks. Fun, right?!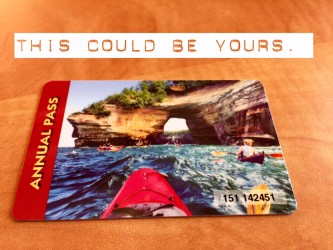 Here's how you can enter to win a one-year pass to your favorite national parks:
-Leave a comment on the blog and tell me your favorite memory of Glacier National Park.
-And if you haven't been to Montana's Glacier National Park yet? Not a worry. Instead, leave a comment and tell me where in the park you want to visit the most. (Maybe it's the Going-to-the-Sun Road or the southern shore of Lake McDonald — whatever it is, I want to hear it).
-All entries must be received by 5 p.m. on Tuesday, April 28.
-A winner will be announced on Wednesday, April 29.
To get this party started, I'll tell you one of my favorite memories of Glacier National Park. A few summers ago, my family drove the Going-to-the-Sun Road (read more about that adventure here). Along the way, my big sister and I recreated a picture we took with our dad when we were little. It was a good day.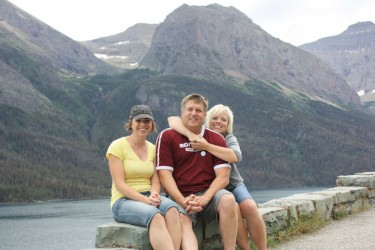 Looking forward to reading all about your favorite places!
Update: Congrats to Beth Angermeier who won the "America the Beautiful" pass! 

xo,
TT
April 23, 2015
Related: Uncategorized