Let's face it: downhill skiing and snowboarding are two of Montana's favorite winter pastimes. Heck, just in Western Montana's Glacier Country alone there are six ski areas that have more than 7,000 acres of terrain.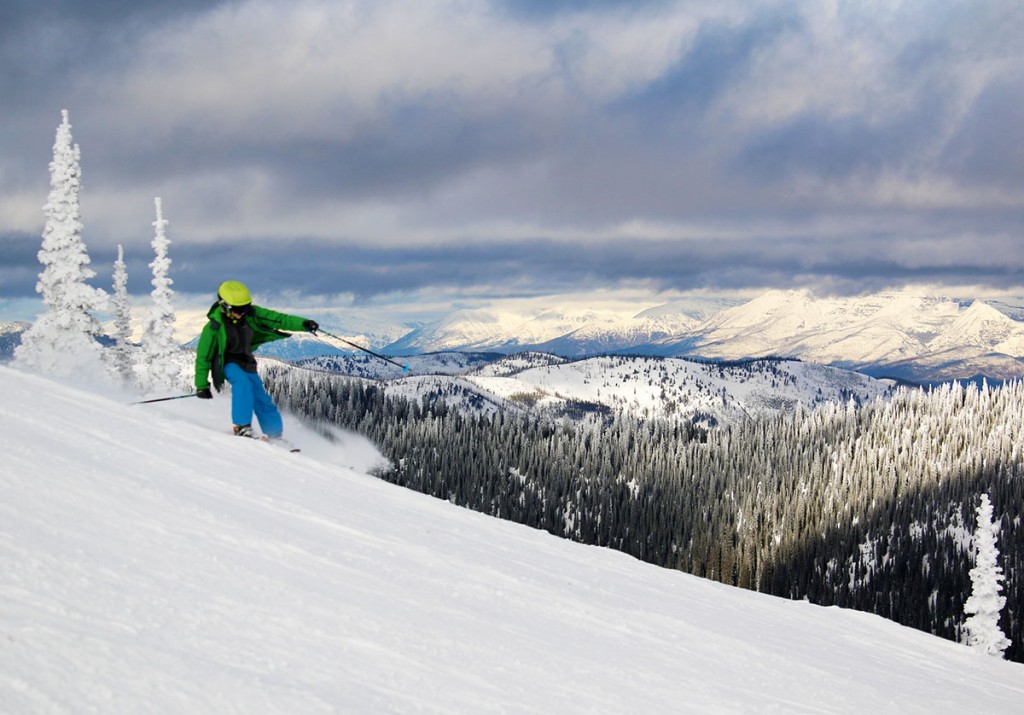 But while that's true, in no way do I want you to think that you have to ski when you come to Montana. Because you guys, even though our tree-lined powder-filled runs are awesome, there's so much more to winter in Big Sky Country.
And in case skiing and snowboarding are not your cup of tea, I've rounded up 7 things to do in Western Montana for non-skiers and boarders.
1. Snowmobile on groomed trails.
While I'm a snowboarder (sidenote: not a great one, although I can sometimes get off the chair lift without crashing now…baby steps, people) and love hitting the mountain for some runs, my true winter love is snowmobiling. To ride the amazing powder in the Swan Mountains, book a tour with Rich Ranch. Or if you're basing your winter trip out of the Flathead Valley, take a guided tour with Swan Mountain Snowmobiling. Swan Mountain Snowmobiling does tours from a few different trailheads around the valley, but my personal favorite is Canyon Creek.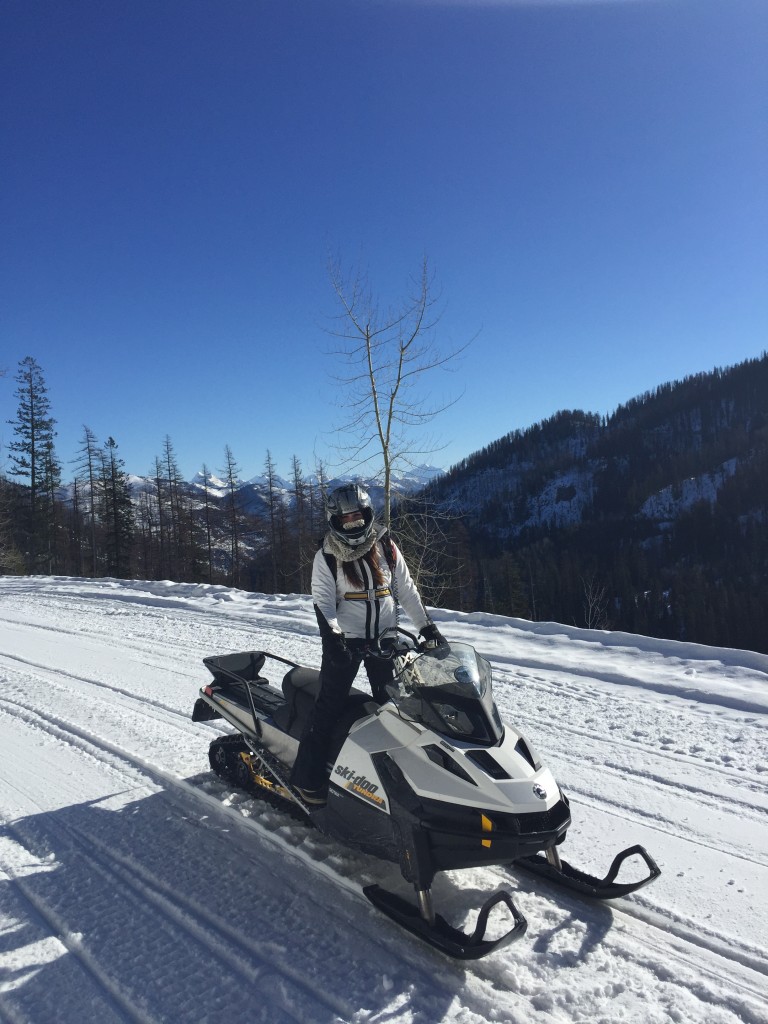 2. Travel at the speed of dog.
There's nothing quite like dog sledding, especially when you're cruising across a frozen lake. To try your own hand at yelling "mush," try a dog sledding tour with Base Camp Bigfork in Bigfork or Dog Sled Adventures and Winter Woods Dog Sled Tours, both in Whitefish.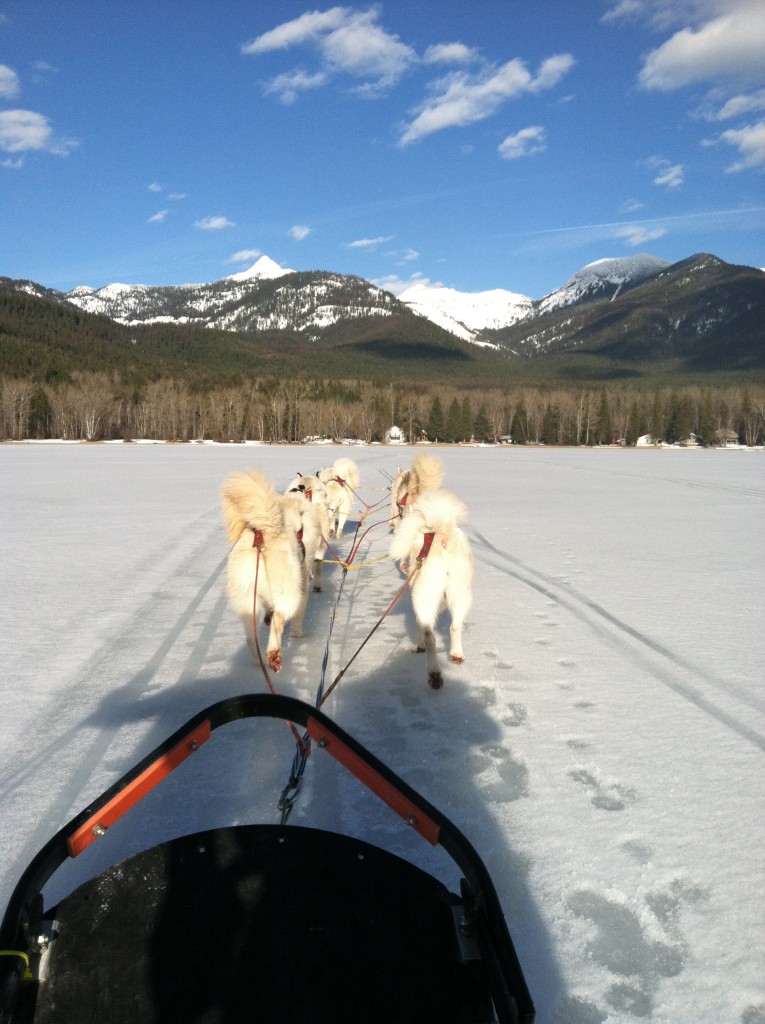 3. Soak in hot springs.
My love of hot springs is no secret (read more about one of my favorite hot springs destinations here) and Western Montana's Glacier Country has a few hot springs that are ideal to visit during the cold winter months. Located in Paradise (I promise that's the town's real name), Quinn's Hot Springs sits along the Clark Fork River on the St. Regis-Paradise Scenic Byway and has a variety of lodging options, including lodge rooms and cabins. Located a bit north of Paradise is Symes Hot Springs Hotel & Mineral Baths in—yep, you guessed it—the community of Hot Springs.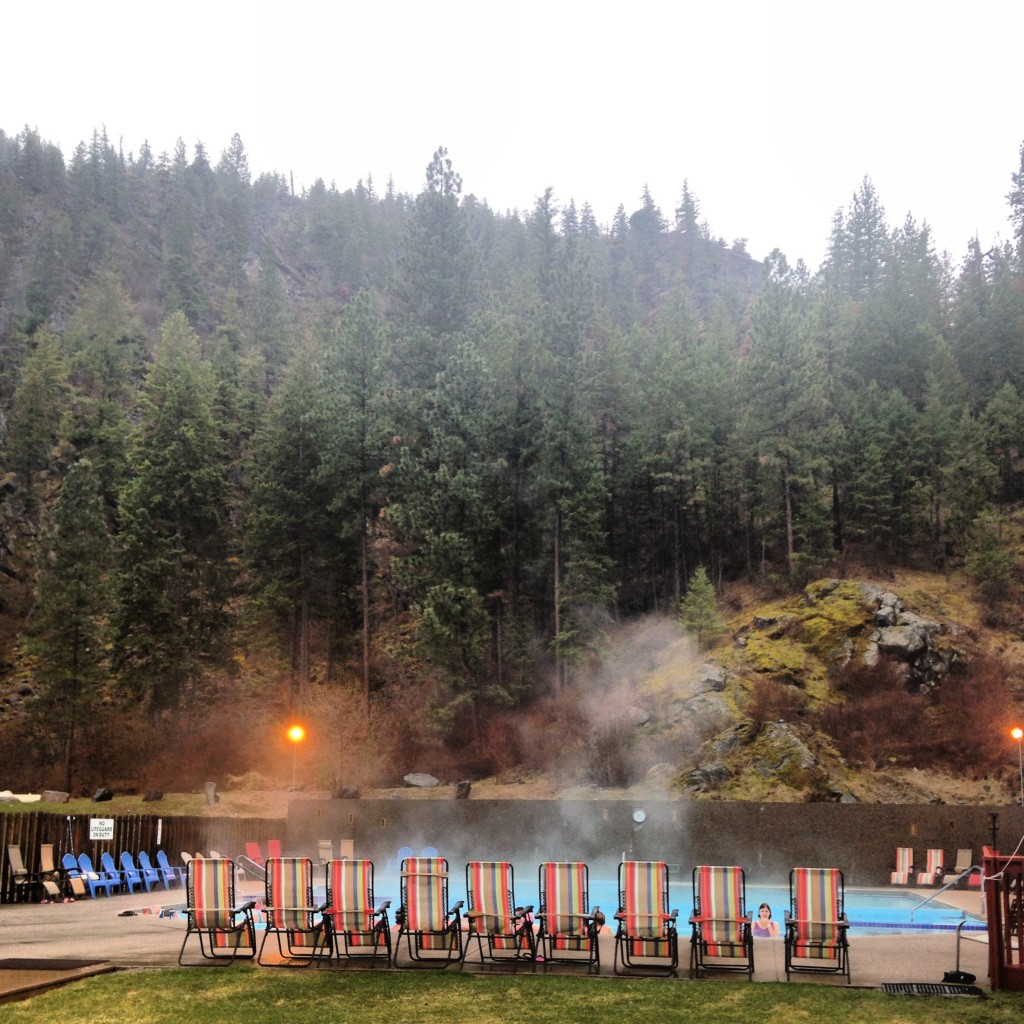 4. Take a sleigh ride.
One of the coziest winter activities in Montana is a sleigh ride. Glide across the snow on a sleigh ride at Double Arrow Lodge in Seeley Lake, Bar W Guest Ranch in Whitefish or Black Diamond Guest Ranch in De Borgia.
5. Snowshoe in Glacier National Park.
One of the biggest misconceptions about Montana's Glacier National Park is that it's closed during the winter. I'm happy to tell you that the park is open year-round and is a wonderful place to snowshoe. On weekends in late January, February and March, the National Park Service offers ranger-led guided snowshoe walks, while visitors are welcome to snowshoe anytime. Popular places include the shore of Lake McDonald (you can read more about my unforgettable snowshoe and close encounter with a bald eagle in the park here), the trails at Marias Pass and the Going-to-the-Sun Road.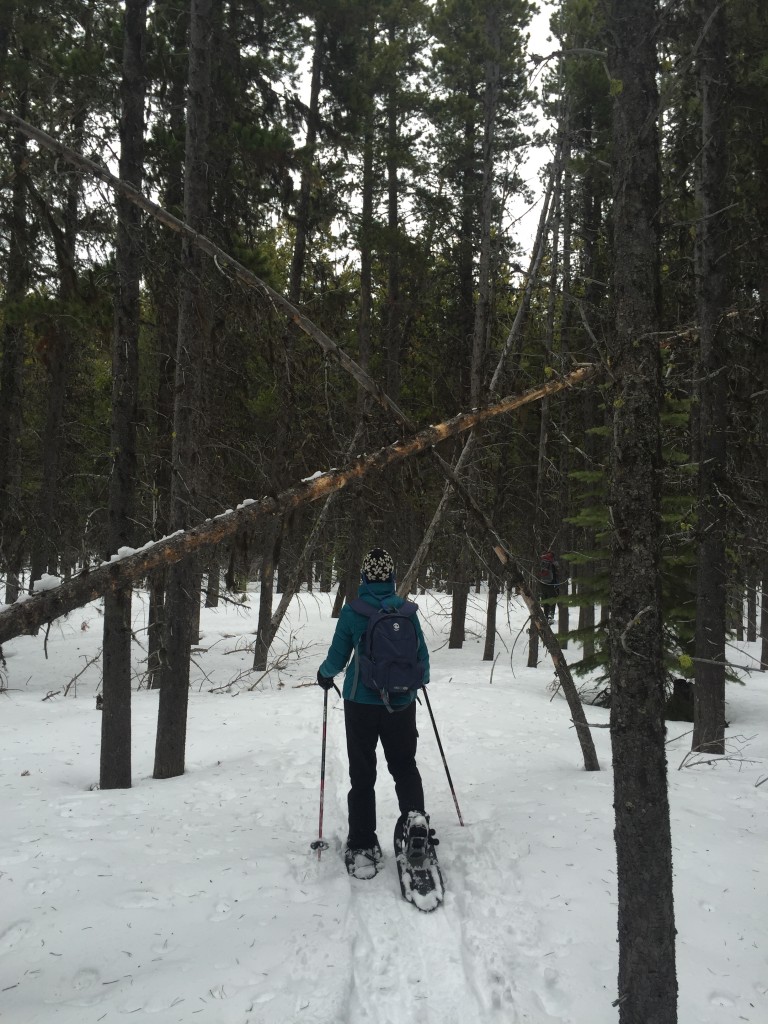 6. Ride a fat bike.
A winter activity that's growing in popularity, fat biking include riding a bike with oversized tires that make it easy for the rider to move across the snow. One of the best places in the Flathead Valley to tackle fat biking is at Whitefish Bike Retreat. Situated along the Whitefish Trail, the bike retreat also has lodging options. Meanwhile in the southern end of Glacier Country, Missoula Bicycle Works has a variety of fat bikes for rent with plenty of riding destinations, including Blue Mountain Recreation Area.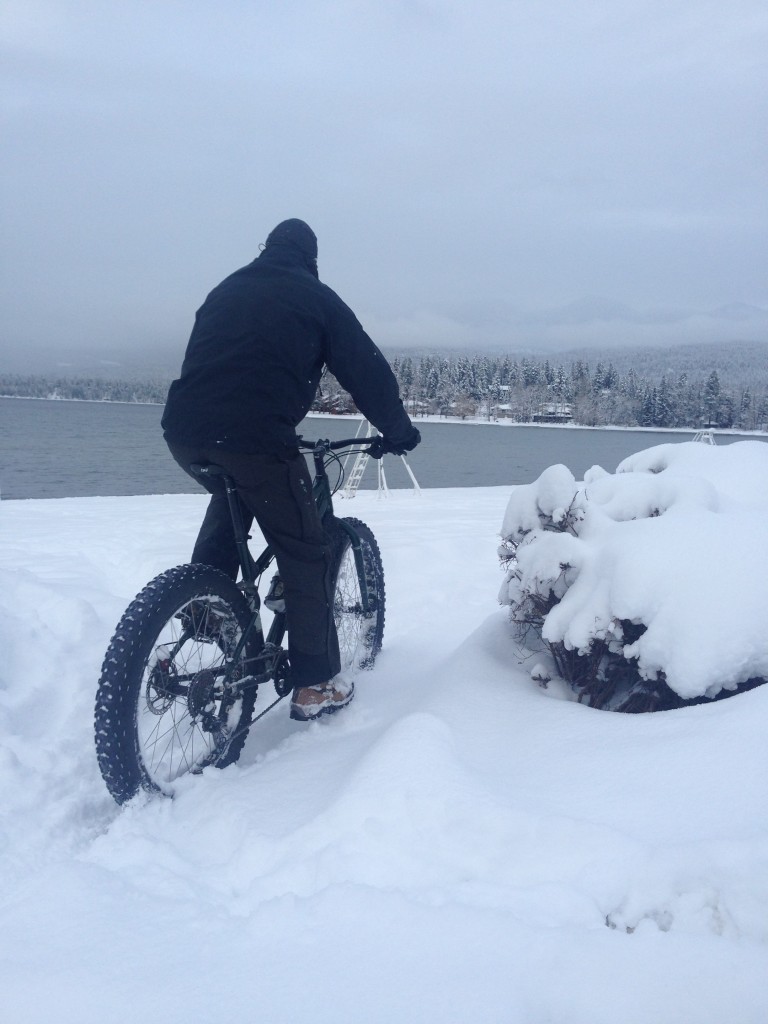 7. Take a brewery tour.
Western Montana's brewery industry continues to grow and the region is now home to 22 breweries. Tap Room Tours offers guided brewery tours in Missoula and the Bitterroot Valley.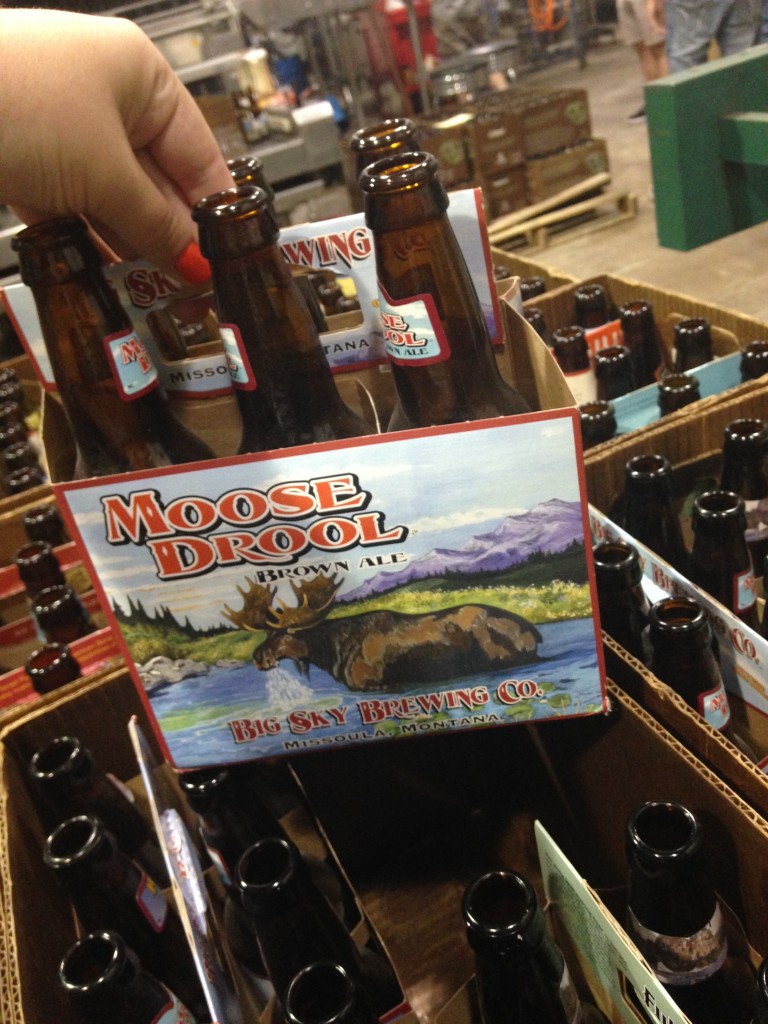 Happy winter, you little snow bunnies!
xo,
TT
December 30, 2015
Related: De Borgia, Winter Fun