You guys, there are some things that knock my Montana-lovin' socks right off my Montana-lovin' feet. One such thing: Montana's scenic beauty.
Listen, she's a looker, a babe and total dime piece (which is how kids these days are saying "a 10"). And while I'm able to hit Montana's open roads fairly often, I have friends and family who aren't so lucky. Instead, they have to stalk me on social media, follow our Glacier Country page on facebook or just rely on the memories of their most recent visit to Big Sky Country.
Until now. Earlier this year, I met my friend Dalon Pobran through, where else, social media. As it turns out, Dalon is a big fan of Montana and her supermodel good looks and in 2013 released a DVD called "Montana Under the Big Sky" that has photos from all over the state. Well, that DVD was so well-received that Dalon (and his amazing photographer partners) just released the 2nd version of "Montana Under the Big Sky."
And you guys, it is GOOD. So good that I actually watched the entire thing last night.  In addition to photos and video, the DVD is also filled with the musical stylings of my buddy John Floridis (listen to some of his tunes here – Late May Moon is one of my favorites) and The Lil' Smokies–a local and much-loved Montana band.
Here's a small sampling of the types of photos that are on the DVD…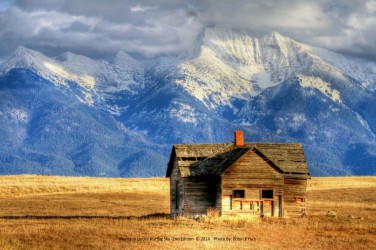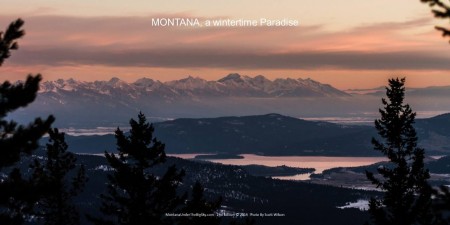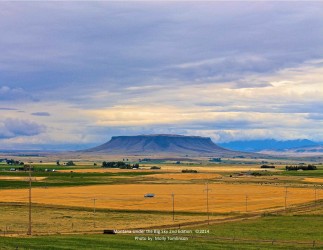 Maybe it's the giant baby in me who, after 30+ years, is still totally smitten with Montana, but I love this DVD. And I tip my hat to the 11 photographers who did such a stunning job capturing the many moods and personalities of my Montana.
To help you get your hands on one of these DVDs, I sweet-talked (okay fine, I actually just asked him) Dalon into giving me a discount for you, my blog reading pals, so you can snag this DVD at an even more affordable price. Go to the website (www.montanaunderthebigsky.com), select which edition you'd like and use coupon code "Montanagift" when you checkout for a 20% discount. Sidenote: The coupon code combined with the current holiday sale will bring your DVD down to $10.36, including shipping in the U.S.
And then after you watch it (or if you're like me, send it to your sister who lives in Connecticut), let me know what you think.
Wishing you all a Montana-filled holiday season,
TT
December 17, 2014
Related: Montana