It's hard to believe, but Thanksgiving is almost upon us. For me, that means heading to my childhood home on Montana's Rocky Mountain Front and eating all the turkey and prime rib my dad has cooked, as well as trying my hand at baking pies. (Let's just say pie baking is not my strong suit, but I'm working on it).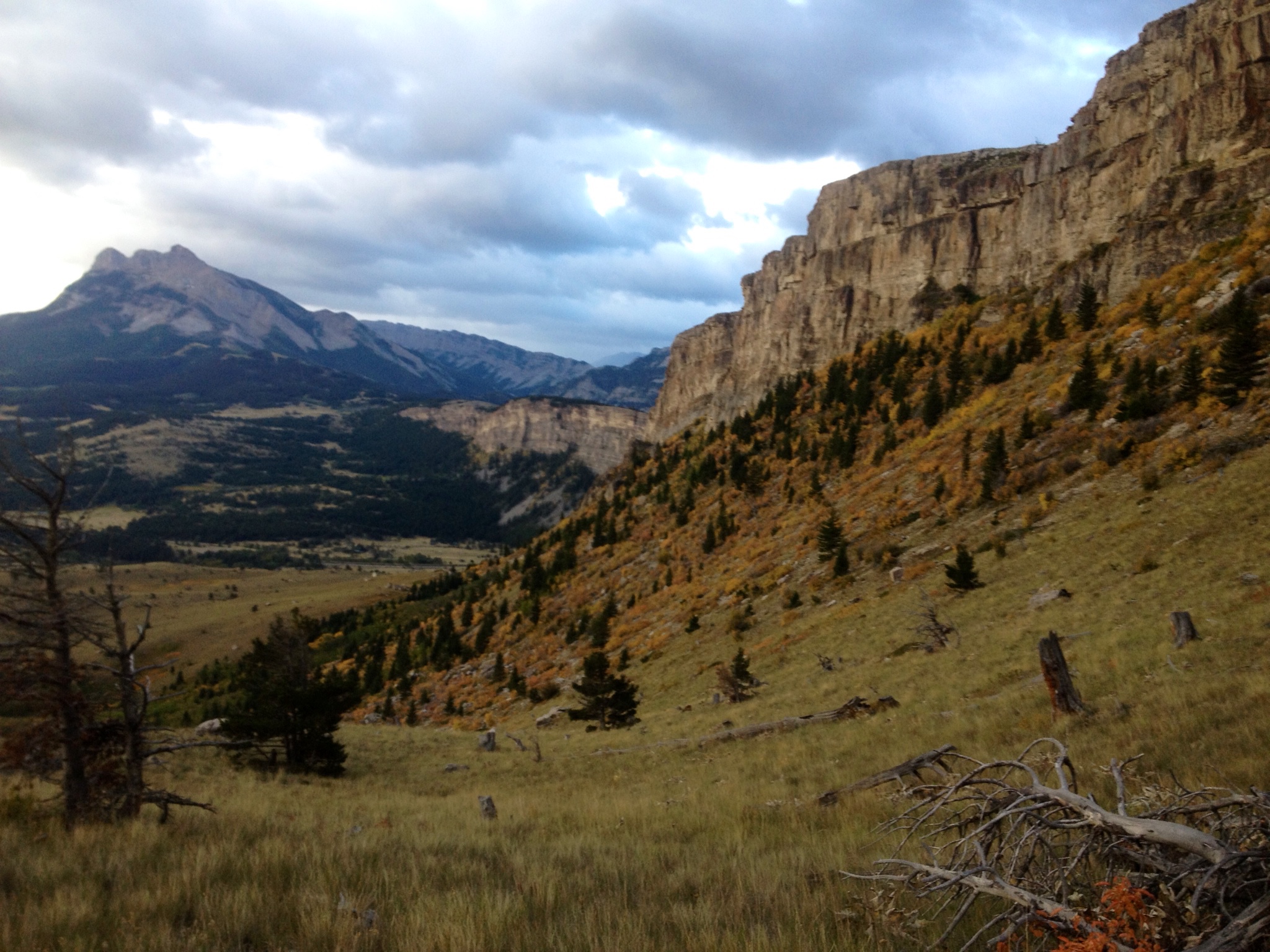 But in case you're going to be in Montana and would rather leave the cooking to someone else (which is kind of awesome), I've rounded up some of the Thanksgiving events, buffets and happenings throughout Glacier Country.
Thanksgiving Buffet at The Lodge at Whitefish Lake: Whitefish
The Boat Club Restaurant in The Lodge at Whitefish Lake is serving a Thanksgiving buffet and à la carte menu from 11 a.m. – 5 p.m. Reservations are required and can be made by calling 406.863.4040. Cost: $41.95/guest; $21.95/children 12 and under
Thanksgiving Day Buffet at Quinn's Hot Springs Resort: Paradise
Located along the St. Regis-Paradise Scenic Byway, Quinn's Hot Springs Resort is offering a Thanksgiving dinner feast from 1 p.m. – 7 p.m. For dinner reservations, call 406.826.3150. Cost: $25.95/adult; $19.95/children.
Thanksgiving Dinner at Grouse Mountain Lodge: Whitefish
Logan's Bar & Grill at Grouse Mountain Lodge will be serving their special Thanksgiving menu from 2 p.m. to close. Reservations are not required, but recommended. Call 406.862.3000 to reserve. Cost: $32.95/adults; $12.95/children 12 and under; $12.95/senior citizens (65 and older).
The Montana Club: Kalispell and Missoula
The Montana Club will be serving a scratch-made Thanksgiving dinner at their Missoula and Kalispell locations from 11 a.m. – 7 p.m. Cost: $17.99 – $24.99/adult; $13.99/kids and seniors.
The Good Food Store: Missoula
Missoula's Good Food Store has a holiday special order menu, with dining options that include a traditional turkey dinner, ham dinner and a variety of à la carte menu items. Dinner for four starts at $68.
Along with those Thanksgiving buffets, there are also some great November and December travel deals in Western Montana's Glacier Country. I've included my top picks below…
Black Friday Special: Best Western Plus Flathead Lake Inn and Suites
From November 26 – 29, Flathead Lake Inn and Suites (located just south of Kalispell) is offering 10% off on all rooms. Rates include newspapers (complete with Black Friday and Small Business Saturday ads), hot breakfast and 24-hour pool and hot tub. Book here or call 888.226.1003
Holiday Shopping: Guest House Inn, Suites – Outlaw Convention Center
Sitting on the southern end of Kalispell, Guest House Inn and Suites has a $56 holiday shopping special that's valid now through Thursday, December 31. Book by calling 406.755.6100
Fall Special: Glacier Ridge Suites
For the entire month of November, Kalispell's 
Glacier Ridge Suites
is offering 50% off their normal nightly rate. To book, call 406.752.4333 and mention "fall special."
Wishing you a happy Thanksgiving!
xo,
TT
November 13, 2015
Related: Uncategorized